Miacademy and Time4Learning are two popular and respected online learning programs, providing curricula and courses that have helped K-12 homeschooling students thrive and saved parents a good deal of valuable time and effort.
Being somewhat similar and covering many of the same courses, it can be hard for some homeschooling parents to decide between these two educational platforms.
To help, we've compared Miacademy and Time4Learning so that parents can make a more informed choice for their child.
What Is Miacademy?
Miacademy is an online learning platform that offers a number of digital courses in math, language arts, science, social studies and more.
Part of the wider Miaplaza group of educational programs (alongside Clever Dragons, Always Ice Cream and MiaPrep), Miacademy teaches its materials using a combination of entertaining videos, quizzes, activities, games, gamified rewards, assessments and even an internal (and moderated) social network.
What Is Time4Learning?
Time4Learning is a comprehensive online learning program with thousands of lessons across the K-12 spectrum of courses, including preschool math and reading, as well as language arts, math, science, social studies and a good number of electives.
One of the older online homeschool solutions out there, Time4Learning teaches using a combination of video-learning, printables and worksheets, games, quizzes, apps, activities, gamified elements and more.
Price
Note: Prices correct as of writing, all prices in USD.
Both Miacademy and Time4Learning are fairly traditionally structured subscription-based online programs.
As such, homeschooling families pay a per-month for each student, which gives them access for about a year and the subscription renews automatically unless the account is cancelled.
Time4Learning is divided into two broad monthly subscription types- Pre-K to Middle School and High School- which have different prices.
A Time4Learning PreK to Gr. 8 subscription costs roughly $24.95 per month, while its 9-12th grade subscription costs $34.95 per month, and additional students can be added to each account for about $14.95 per month.
Each subscription to Time4Learning provides access to all the lessons for a particular grade level, as well as one grade above and below.
In contrast, Miacademy has a single rate but costs a bit more – about $29.95 per student per month (the high school program, MiaPrep costs about $40 per month per student).
That said, Miacademy does have discounted yearly plans (about $288) and, interestingly, they have a lifetime plan for $668 per child (or $1498 for 4 children), which can be good value for those who are willing to commit for a year plus or who really enjoy the platform.
While a subscription to Miacademy is a little more expensive per month than Time4Learning comparable K-8 plan, it should be noted that a subscription to the program does provide all access to lessons, meaning parents can pretty much pick and choose whatever lessons they'd like from the complete range of options.
One thing homeschooling parents should note is that neither program really offers a free trial, although Miacademy does (at time of writing) offer a discounted first month trial for $1.99 ($9.95 for high school).
Grade Ranges Covered
Both Time4Learning and Miacademy offer K-12 learning, albeit in slightly different ways.
Miacademy itself is primarily a K-8 learning platform, and Miaplaza's high school courses are offered through a similar but separate platform called MiaPrep.
In contrast, Time4Learning offers a full suite of K-12 courses through a single service and platform.
Functionally, there shouldn't be a huge amount of difference for most families, but Time4Learning being on one website and platform can make managing things a bit simpler for homeschooling families of children with large age gaps (one in K-6 and one in high school).
Subjects Covered
Both Miacademy and Time4Learning offer a wide range of core and elective courses for parents and students to explore.
Both programs cover all the core courses one would expect in K-8+, including language arts, math, science and social studies (there is even phonic learning for younger students).
Both programs also offer a variety of interesting elective courses parents can add on to these core courses, a selection of which can be found in the table below.
| | |
| --- | --- |
| Miacademy | Time4Learning |
| Music (including music reading, song writing) | Middle School Computer Science |
| Art (including Art around the World, foundational art skills) | Online Learning and Digital Citizenship |
| Languages – ASL | Environmental Science |
| Languages – Spanish | Sociology |
| Languages – French | Intro to Communications, Speech |
| Languages – German | Art History 1 |
| Languages – Chinese | Psychology |
| Languages – Classical (Latin/Attic Greek) | Concepts in Probability and Statistics |
| Typing | Intro to Art |
| Career Exploration | Health Studies |
| Bible Study (including Christian and Jewish studies, scripture memory work, holidays and more) | Foundations of Personal Wellness |
| | Strategies for Academic Success |
| | Healthy Living |
| | Economics |
| | Personal Finance |
| | 10 language courses including French, German, Spanish and Japanese |
Being a somewhat newer program, Miacademy does have slightly fewer electives at present to try than Time4Learning, although both companies are always adding more content.
That said, Time4Learning's electives tend to be centered around Middle and High School, while those of Miacademy are available for all grades and ages.
This leads us to one of the biggest differences between Miacademy and Time4learning – access to course material.
Miacademy is more or less an open learning platform and a subscription to the service gives parents full access to all its courses, regardless of intended grade.
In contrast, Time4Learning is a bit more structured, and a subscription provides access to a given grade level's courses, as well as the grade immediately above and below.
Finally, it should be noted that MiaPrep is planning on developing an online high school system (although at time of writing this wasn't fully rolled out), whereas Time4Learning (again, at time of writing) is an online homeschooling curriculum and platform.
Look and Feel, Ease of Use
Both Miacademy and Time4Learning are quite simple and easy to use.
Both platforms use a lot of white space to keep things looking neat and easy to read at a glance, both have multi-colored boxes and sections that help make important info stand out, both offer separate parent and student accounts, both allow parents to set up custom schedules and both allow parents to assign subjects and lessons with the click of a button. 
A screenshot of Miacademy's layout can be seen below:
An example of Time4Learning's layout can be seen below:
As a result, although there are some slight differences in look and style, both programs should be fairly intuitive, allowing students to work more independently and parents to manage things without a lot of fuss.
Platform Features
Both Miacademy and Time4Learning are pretty full-featured learning platforms and have a number of similar features.
Both programs teach through multimedia video lessons (which we discuss a bit more below) and offer various online activities, exercises, tests, quizzes and more.
They both offer fairly comprehensive progress tracking and reporting systems, giving parents weekly reports on student use, activity and, of course, scores.
Interestingly, both programs have also gamified their platforms to one degree or another.
Both programs, for example, have implemented gamified elements, rewarding students for their studies with in-app tokens and performance and allowing them to spend these tokens on games and other activities (subject to parental approval, obviously).
Miacademy does take this gamification a bit further, providing students with an online Sims-style world (My World) that allows them to not only play educational games and customize a digital avatar, but also allows them to create and "sell" (for in-game tokens) their own accessories and items to other users.
This takes place through a virtual store, which students can run themselves and, in the process, learn a good deal about entrepreneurship, business and economics, which is kind of cool.
Interestingly, both programs have a kind of built-in and highly moderated internal social network, which allows kids using the program to connect and interact with each other in a safe manner.
Miacademy has a fairly extensive community, which allows users to message one another, trade items, ask questions, become friends, compete with each other in games and even maintain an internal newspaper.
Time4Learning also has an internal social network, called Time4Friends, which kind of has a facebook feel to it and allows users to connect and communicate to one another in a strictly moderated environment.
Unlike Miacademy, however, Time4Friends is intended for high school students and is only available to those 13 and over.
Another difference is that Time4Learning tends to offer its subscribers access to some add-on apps and programs, such as its math-oriented Time4MathFacts (free) or its language developing Time4Languages (extra cost), which can be useful.
Miacademy Vs Time4Learning: Teaching
Self-study/Self-paced
Both Miacademy and Time4Learning are self-study, self-paced online platforms that guide students through their lessons using online scheduling tools, videos, auto-grading exercises, assessments, progress tracking and more.
As a result, although younger students will probably still need a hand from their parents, these programs allow students to work a lot more independently, which can free parents up to take care of the many other tasks homeschooling involves and/or avoid teaching subjects they may be uncomfortable or inexperienced with.
Video Learning
Similarly, both Miacademy and Time4Learning use videos to help teach concepts.
Both company's videos are hosted by actual presenters, rather than anonymous voices, and have pretty good production values, making use of animations, graphics and even props to help keep student interest and help kids better grasp complex topics.
Each lesson is usually followed by an exercise, practice or assessment in order to reinforce learning.
An example of a Miacademy video lesson can be found below:
While a demo lesson from Time4Learning in language arts can be seen below:
Customization and Personalization
Both Miacademy and Time4Learning are highly personalizable and customizable, allowing parents to freely add whatever courses they would like (even at different grade levels) to a student's schedule, including both core and elective courses.
Consequently, parents of users in both programs have the option of using them as a spine or as a supplement.
Additionally, both programs allow parents to grant or restrict access to their games, gamified elements and social communities, which allows parents to more easily reward students or keep them more focused.
In our opinion, however, Miacademy is slightly more customizable compared to Time4Learning.
For example, it allows parents to pick and assign lessons from any course, regardless of grade level, which gives them more granular control over a student's learning (and makes it well-suited for very advanced students and those with strongly jagged learning profiles).
It also gives parents more control over student rewards, allowing them to reward their students for different actions, chores (or just because) in addition to their studies.
Offline Learning Opportunities
While both Miacademy and Time4Learning are online programs and will increase the amount of time a student spends in front of a screen each week, they both also offer resources to take learning offline.
These usually take the form of printable activities of various types, and in our opinion both programs offer a good deal of content in this regard.
Miacademy, for example, tends to offer printable PDFs that can contain hands-on activity ideas, worksheets, science experiments, notes and more and more.
Time4Learning, on the other hand, offers tons of subject and grade-specific worksheets, maps, science experiments, activities and even printable homeschool planners.
Secular/Faith-based Orientation
On the whole, both Time4Learning and Miacademy are secular homeschool platforms.
Both programs, for example, will at times teach things like evolution, the fossil record and so on and won't contain any religious content in their main lessons.
Consequently, the programs can be good for neutral and secular homeschooling families, as well as faith-based homeschools that don't mind teaching these concepts or who are willing to filter things a bit.
One difference between the two, however, is that Miacademy does offer optional Christian and Jewish Bible Study courses as electives, which can make it a bit more appealing to faith-based families.
Common Core Standards Alignment
Neither Miacademy nor Time4Learning are, strictly speaking, Common Core curricula.
While this may be an issue for those who need or want a Common Core curriculum, it should be noted that both programs are quite comprehensive and go beyond state and national standards in their scope and depth of learning.
Summary Comparison Chart
| | | |
| --- | --- | --- |
| | Miacademy | Time4Learning |
| Age/Grade | K-8 (9-12 as MiaPrep) | PreK-12 |
| Price | K-8 – $29.959-12 – $40 (MiaPrep) | K-8 – $24.959-12 – $34.95 |
| Free Trial | ❌ | ❌ |
| Teaching Method | Online multimedia lessons | Online multimedia lessons |
| Common Core | ❌ | ❌ |
| Religious outlook | Secular (with options for Bible Study) | Secular |
| Access to All Courses and Lessons | ✔ | ❌ |
| Gamified Learning | ✔ | ✔ |
| Intended audience | All | All |
| Customizability | ⭐⭐⭐⭐⭐ | ⭐⭐⭐⭐1/2 |
Miacademy Vs Time4Learning: Bottom Line
Both Miacademy and Time4Learning are highly respected online learning platforms/curricula.
Both companies offer tons of courses and lessons for parents and students to choose from, high quality video lessons, strong progress tracking and fun/social, gamified learning environments to keep students engaged.
Which platform is best for a homeschool is, ultimately, a subjective choice and parents should examine each program in depth and with regard to their personal budgets, preferences and needs before making a decision.
To help, we've created a small chart with some points that parents might want to consider before making a purchase.
| | |
| --- | --- |
| I'm a parent and… | Consider |
| I'm teaching grades K-8 | Either |
| I'm teaching a K-8 and a High School student and want one program | Time4Learning |
| I'm looking for a secular homeschool program | Either |
| I am interested in adding a faith-based element to a secular program | Miacademy |
| I'm looking for maximum flexibility in creating a schedule | Miacademy |
| I'd like a program with a ton of formal electives for middle and high school | Time4Learning |
| I'd like more electives in K-8 | Miacademy |
| I prefer my student to work a little more independently and am looking for a self-study program | Either |
| I'm a fan of printables and integrating offline learning a bit more | Either |
| I'd like a free trial | Neither |
| I'm on a very strict budget | Time4Learning |
| I want/I'm willing to pay for a longer subscription | Miacademy |
| I'm looking for Common Core program | Neither |
| My K-8 student is a huge fan of social media and am looking for a safe way to allow them to do so with other homeschools | Miacademy |
| My student loves online rewards and online virtual worlds | Miacademy |
| I want fun, multimedia learning | Either |
For More Information
Check out our review of Miacademy
Or
Check out the Miacadaemy website
Or
Check out our review of Time4Learning
Or
Check out the Time4Learning website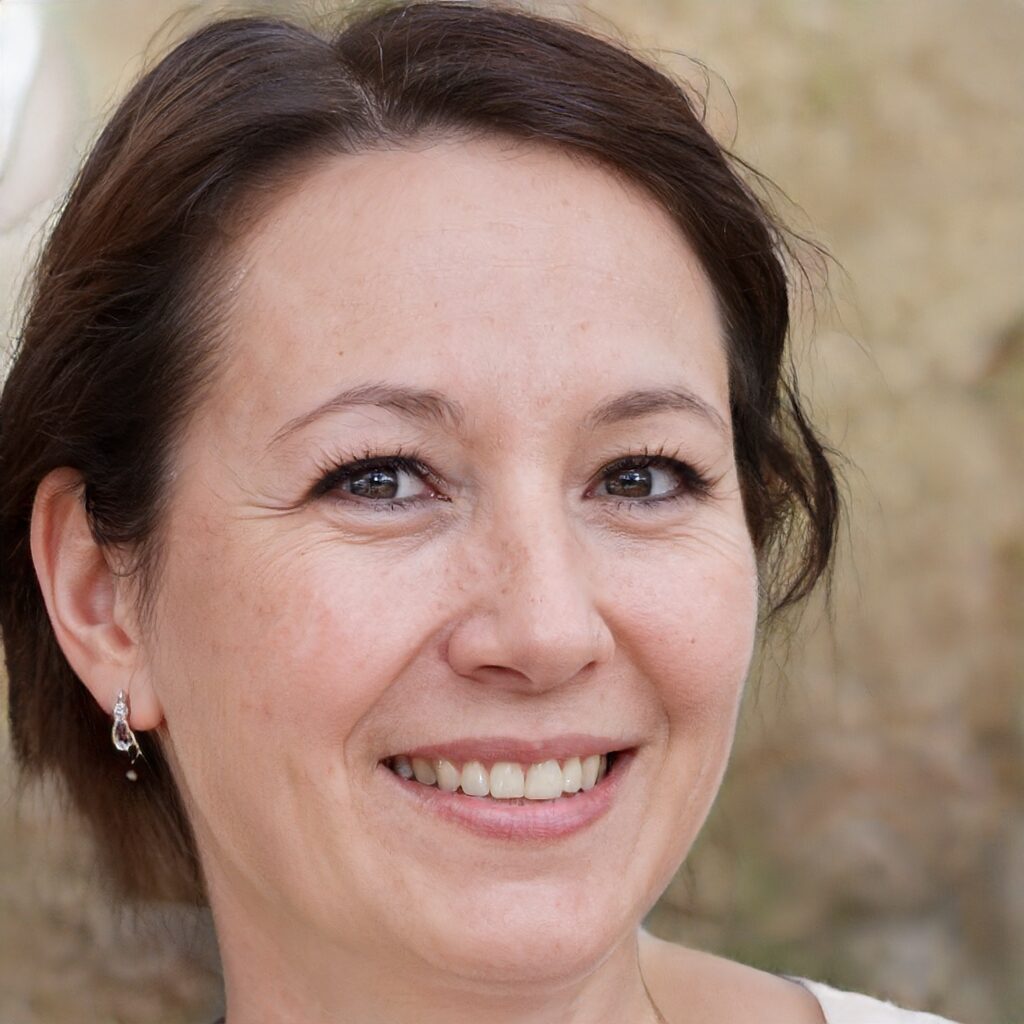 About the Author
Anne Miller is the editor of The Smarter Learning Guide and is a passionate advocate for education and educational technology. A mom of two, she majored in English Language and Literature and worked as a substitute teacher and tutor for several years. When not writing she continues to root for the Yankees and the Giants.