Although not the cheapest system out there, Reading Horizon Elevate's effective Orton-Gillingham methodology, intelligent software, interesting lessons and customizable administration make it one of the best reading programs for struggling readers.
What is Reading Horizons Elevate
Reading Horizons Elevate is an online reading program designed to help struggling readers ages 10+.
Based on the Orton-Gillingham approach to teaching literacy, Elevate uses a variety of self-directed and multisensory lessons and assessments that allow students to move at their own pace and develop stronger English reading skills.
Who is Reading Horizons Elevate designed for?
Reading Horizons Elevate is intended to be used as a supplementary assistive tool to help struggling readers and those with dyslexia improve their reading and comprehension skills.
In terms of age range, it is designed for upper elementary to adult students (ages 10+, really) and
With a number of language packs that translate the software, lessons and instructions into a variety of languages, Elevate has also found success with English as a Second Language (ESL) students looking to develop their English literacy.
For younger students, Reading Horizons also offers a broadly similar Discovery version designed for younger kids, ages 4-9.
Reading Horizons Price
Try Reading Horizons for 30 days for just $10
Reading Horizons Elevate has three different forms of self-study to choose from.
Elevate At Home Online Software
| | |
| --- | --- |
| Price | $199.00 |
| Student Licenses | 2 |
| Length | 1 year |
| Additional students | $25 |
| Yearly Renewal Fee | $50 |
| Extra Language packs (For ESL students) | $35 |
Elevate At Home software option takes students through the complete Reading Horizons Elevate program through their self-directed software program.
The Online Software version is the least expensive option of the three versions, but make no mistake it does offer the complete Elevate program, with all lessons, assessments and activities included.
Learning is simply done online and in the most self-directed and high tech manner.
The software is priced as a subscription with an upfront fee and a smaller, yearly renewal fee of $50.
Pricing includes subscription licenses for two students, which makes it ideally suited for families.
Students who are using Reading Horizons Elevate as an ESL program can purchase additional language packs in certain languages (Spanish, Haitian Creole, Mandarin, Japanese and Thai) that can integrate with the digital software and change the language of instruction, directions and assessments to their native language.
Elevate Instructor-Guided Materials
Price: $379.00
For students who prefer or learn better with a bit more hands-on guidance, or is struggling with the self-paced nature of the online software, there is the Instructor-guided Elevate package.
A more direct instructional method, this package provides parents or tutors with a variety of printed and guided learning material that helps them guide their student along the Reading Horizons program.
Designed to follow the Reading Horizons curriculum and correlate with the software, for $379.00 this package includes exercise booklets for students, a guide to help teachers or parents properly follow and implement the curriculum, as well as practice cards and skill-reinforcing posters.
Best Value – Elevate At Home Blended Instruction Package
| | | |
| --- | --- | --- |
| Price | $525.00 | |
| Length | 1 year | |
| Yearly Renewal Fee | $50 | |
| Extra Language packs (For ESL students) | $35 | |
As its name suggests, the blended instruction package combines both the online software and instructor materials into one package.
Not only is this the most complete of Reading Horizons packages, it is also the most flexible self-study package.
For one price, this bundle allows students to use the self-directed online software as necessary while also providing parents or teachers with the materials they require to provide direct instruction as needed.
This is probably the best package to consider if your student is a little young for totally self-guided study or has moderate-to-severe reading difficulties or dyslexia, since it provides the option of extra guidance from a parent or teacher.
Although the most expensive package of the three, it is considerably less expensive than buying the Software and Instructor-Guided Materials separately.
This bundling discount, combined with the blended package's greater instructional flexibility and completeness, is why we recommend it over the other two options.
How it Works
Basic Principle: The Orton-Gillingham Approach
Reading Horizons is, at its core, an Orton-Gillingham based literacy program.
For those not familiar with the term, the Orton-Gillingham approach is widely used to help students with dyslexia and reading difficulties.
Orton-Gillingham programs focus heavily and explicitly in teaching the connections between letters and sounds in a very structured way, breaking literacy down into smaller, sequential skill sets that can be worked upon using a variety of senses (hearing, seeing and often touching or drawing) to improve reading.
There is also a strong emphasis on finding and learning consistent rules and patterns of reading to help "decode" (or learn to read and sound out) words.
Properly implemented, Orton-Gillingham is a renowned and effective approach to help struggling readers of all kinds.
The Software
Before beginning their lessons with Reading Horizons, students first take a Diagnostic Assessment.
This assessment measures your student's proficiency across a variety of reading-related skills, such as in spelling, word recognition, nonsense words and more.
The assessment then provides a score on each measure and, on the basis of that score, intelligently adjusts how deep and how long each skill lesson should be as well as the student's practice requirements.
Reading Horizon Lessons
Once the diagnostic assessment is completed, students can begin working on their reading skills with over 90 interactive, skill-based and multi-sensory lessons.
Elevate lessons typically work on developing reading skills and important tools the students can use to help with reading ability.
Lessons begin with the very basics, starting with letter groups, blending sounds, vowels identification, and diacritical marks and slowly but surely increasing in difficulty. More advanced lessons may focus on high frequency sight words, for example, which can help in rapid recognition, spelling and overall fluency of reading.
In general, and in keeping with Orton-Gillingham principles, lessons are kept short and are sequential. That is to say, lessons introduce concepts in a step by step manner, building on each other until proficiency is reached.
This is helpful not only in keeping things easy to understand and organized, but also by breaking lessons and rules down into smaller chunks, concepts are easier for students to get a handle on and remember.
In the long term this can reducing frustration and increasing learning effectiveness
In fact, the length and depth of skill and lesson depends on the initial diagnostic assessment and lessons may be lengthened or shortened depending on how much detail Reading Horizons believes the student needs to progress.
This is actually quite interesting and useful as it makes the software not only comprehensive but intelligent and adaptive as well, letting students spend more time on the concepts they need to work on.
Finally, and also in line with Orton-Gillingham principles, much of the learning and instruction is multisensory, with videos and audio accompanying text. This can be quite helpful, especially with struggling readers who may otherwise have a hard time working independently with only screen text.
Skill Assessments
At the end of each lesson students are assessed to determine how they're improving. Students have to get a "passing grade" on lesson assessments to progress to the next lesson.
By default the passing grade is 80%, which is a little high but administrators (parents and teachers) can adjust these settings, letting parents and teachers tailor progression to fit the student's needs and abilities and to account for things like test anxiety and frustration.
While some students may be wary of frequent skill assessments, we actually like them quite a bit.
Periodic skill assessments can actually be quite important in self-study, especially when dealing with things that can be highly frustrating (reading for dyslexic students, for example).
Because they can't progress without meeting certain requirements, students can't glaze over or rush through lessons.
This ensures that students work on literacy fundamentals before moving on and, because they have to meet a definite standard, it means that they do have to have a certain skill level before moving ahead.
Library and Practice Texts
After completing Chapter 2, students get access to the reading library where they can begin to put their skills to the test, so to speak, and gain more confidence with their reading.
Students are encouraged to read select passages and complete various reading comprehension quizzes.
Like the lessons themselves, the reading passages become more interesting and complex as the student progresses through the course and develops as a reader.
Starting off with passages that are just a few paragraphs in length and made up of relatively simple sentences, texts progress into multi page articles, with compound sentences that touch on more complex topics.
By slowly easing students into more complicated reading material, Reading Horizons prevents students from becoming frustrated or intimidated by text, which can often lead to them giving up.
As the topics themselves become more interesting, it can prevent students from becoming bored, as well.
Finally, each reading passage is also associated with a Lexile difficulty rating, which is helpful in giving students, parents and teachers a better way to assess the difficulty level of the texts the students are working on and track improvements.
Games and Gamification
In addition to lessons and assessments, Elevate offers a few educational games that students can play when taking a break from learning.
These games are mostly phonics based flash games that relate to reading skills in some fashion, such as advancing through a level by decoding and spelling certain words.
To be certain, these aren't the latest and greatest video games out there. They will not compete with the latest 3D superhero action game, for example, but they are a nice touch that can help mask skill review and drill behind an entertaining exterior and can help students blow off steam and take breaks.
Reading Horizons is a somewhat gamified learning system, as well.
The overall idea of gamification is to keep students interested in developing skills by turing learning into a kind of game with rewards and other incentives offered for practice and completing work.
In fact, gamifying learning has been shown to lead to a demonstrable increase in both retention and performance in learning.
With Reading Horizons, students earn coins for completing lessons and activities and use these to buy in-program games to play, more game time (15 minutes of game time cost about 300 coins) and more interesting texts from the library.
Administrators can increase or decrease the coin requirements and reward system depending on the students needs and preferences.
Teacher/Parent Administration Portal
Reading Horizons Elevate helpfully includes a pretty useful administration portal.
The administration portal allows administrators to log in, view and manage student accounts. From this screen, you can:
Adjust vocabulary terms
Turn reading games on/off
Increase the difficulty of phonics decoding
Change the graphics somewhat (background colors)
Increase or decrease in-app rewards
And more
The portal also gives you a good amount of control over your students' lessons.
You can, for example:
Adjust the pass rate for assessments to make it easier or more difficult to progress (in case you want to challenge the student or reduce frustration)
Override the lesson progression and assign lessons according to their own preferences (In case you'd rather integrate your own lesson plan)
Eliminate lessons altogether, letting the student focus on reading in the library
Disable access to the library, making the software lesson-only
Finally, the administration panel allows parents and teachers to access student reports and analytics.
It is here where you receive important information about how your student is doing using Reading Horizons, such as what lesson they're on, their overall l Course Progress, how much time they're spending using it, and various assessment scores.
There is even a library Lexile® measure, showing the average difficulty of text that students are reading, giving you a more accurate, standardized and quantifiable measure of reading ability.
Overall, this administration panel is quite useful. We feel it really gives parents and educators the ability to tailor Reading Horizons software around the student's needs and can be an excellent tool for students with differential needs or homeschooling families.
Supplementary Material
Those who purchase the Blended Instruction Package will receive a variety of supplementary materials to help, along with the software, reinforce the foundational pillars of reading.
These include:
Student workbooks – printed, interactive guides give kids a solid amount of extra practice and help when used alongside the software
Practice cards – to help practice and drill decoding and other rule-based skills.
Posters about a variety of phonetic skills, words and rules that can be used as passive reinforcement or as material for direct instruction.
Also included are teacher's manuals. These manuals help parents and teachers assist students in their self-study and give them an option for direct reading instruction.
The Teacher's Manuals have a ton of carefully organized units and sections that explain various topics and skill development exercises, making it easy to follow along with the curriculum and (combined with self-study) help students get the most out of Reading Horizons.
In fact, we think these teachers manuals are particularly useful for parents, teachers and homeschoolers who may not be as familiar with implementing a Orton-Gillingham based reading program.
Overall, these supplemental materials can be an excellent resource for those looking to help students who need more hands assistance and help going through the program, such as those with severe reading difficulties and younger students less able to fully self-study, for example.
Elevate's Ease of Use
Reading Horizons software is pretty well laid out and easy to use with a clean and straight-forward interface that even young students should be able to navigate without any issue.
For students, things are pretty easy to find, there's not a lot of clutter or visuals on any given screen and there seems to be a minimum of distracting or extraneous text and buttons.
This all makes sense considering this is a software system designed to be used by students who struggle with reading or have dyslexia.
One criticism leveled at Reading Horizons Elevate is that its look is, well, boring.
On one level it's true. While the lessons themselves contain video, graphics and audio, in terms of the interface itself it reminds us a lot like a business application and isn't particularly entrallign to look at.
That said, keep in mind that Elevate is ultimately designed for students with reading difficulties, many of whom may have dyslexia and/or other learning difficulties.
As such, an interface with as few distractions as possible, with as little text to decode as possible, is more effective at directing attention and is ultimately easier to use and more efficient.
Reading Horizons Support
Reading Horizon has excellent and responsive customer support, with past customers being highly impressed by the willingness of support staff to go above and beyond in answering questions and helping getting parents and teachers used to teaching with the program.
In addition to their exceptional customer support, Reading Horizons also has a number of educational and teaching resources available to parents and teachers on the topic of literacy and reading intervention. They run a podcast, called PodClassed, on their YouTube channel and frequently post videos discussing topics of interest to parents and teachers of students with reading difficulties and dyslexia, such as teaching tips, expert panels and more.
Reading Horizons System Requirements 
Reading Horizons isn't particularly demanding in terms of system requirements.
Generally speaking if your computer has a 2.33GHz processor, 2GB of RAM and a popular web browser like Chrome, Safari or Edge it should run fine.
Reading Horizons can also be run on an iPad (iOS 11.0+) and Chromebooks, which is great for those who prefer to use mobile devices.
So, is Reading Horizons Elevate worth it?
We think Reading Horizons is an excellent solution for students with dyslexia, reading difficulties and even those learning English as a second language.
We also think that it is excellent at developing phonemic awareness, phonics, fluency and reading comprehension, particularly compared to most other online reading / self-study programs out there.
To be clear, Reading Horizons Elevate won't suddenly turn a severely reluctant reader into a voracious bookworm. Nor do we think it will replace one-on-one instruction and remediation with a reading specialist (particularly for severely dyslexic students).
That said, to be fair, it doesn't claim to, either.
Instead, properly and diligently followed we think Elevate can and will bring students up to a a foundational reading level quickly and effectively, as well as providing students with a firm grounding in a variety of reading skills that they can use to progress in the future.
Past customers find it not only extremely effective at raising reading levels in even students with severe reading difficulties, but find it quite engaging, too, with games and a gamified process being particularly useful for kids.
It's true, Reading Horizons Elevate is not exactly cheap, starting at around $200 for the software only package.
However, Reading Horizons is quite intelligent and advanced compared to other self-paced,
online reading programs for struggling readers out there. Their software intelligently assesses a student's current abilities and adjusts lessons based thereon, taking an adaptive (rather than one-size-fits all) approach to teaching.
And you do get a lot for your money, as well.
There are over 90 interactive, skill-based and multi-sensory lessons to go through, a library of reading passages with associated and trackable Lexile scores, a sophisticated administration portal that lets you customize the software and tailor it to lesson plans and even reading related games to keep things interesting.
Another thing to consider is that while the initial cost may be high, it is mostly a one time fee, with a yearly subscription renewal of only $50, which is unusual given that most competitors will re-bill you the entire amount each year.
Finally, the company does offer quite a few ways to see if Elevate is right for you.
They offer a fairly generous 60 day money guarantee and you can even try Reading Horizons for a month for just $10, which makes Reading Horizons very risk free and definitely worth a try.
Bottom Line
Although not the cheapest system out there, Reading Horizon Elevate's effective Orton-Gillingham methodology, intelligent software, interesting lessons and customizable administration make it one of the best reading programs for struggling readers.
If you have a student ages 10 and up with dyslexia or other reading difficulties, Reading Horizons offers an effective, self-paced and flexible program that's hard to beat.
FAQ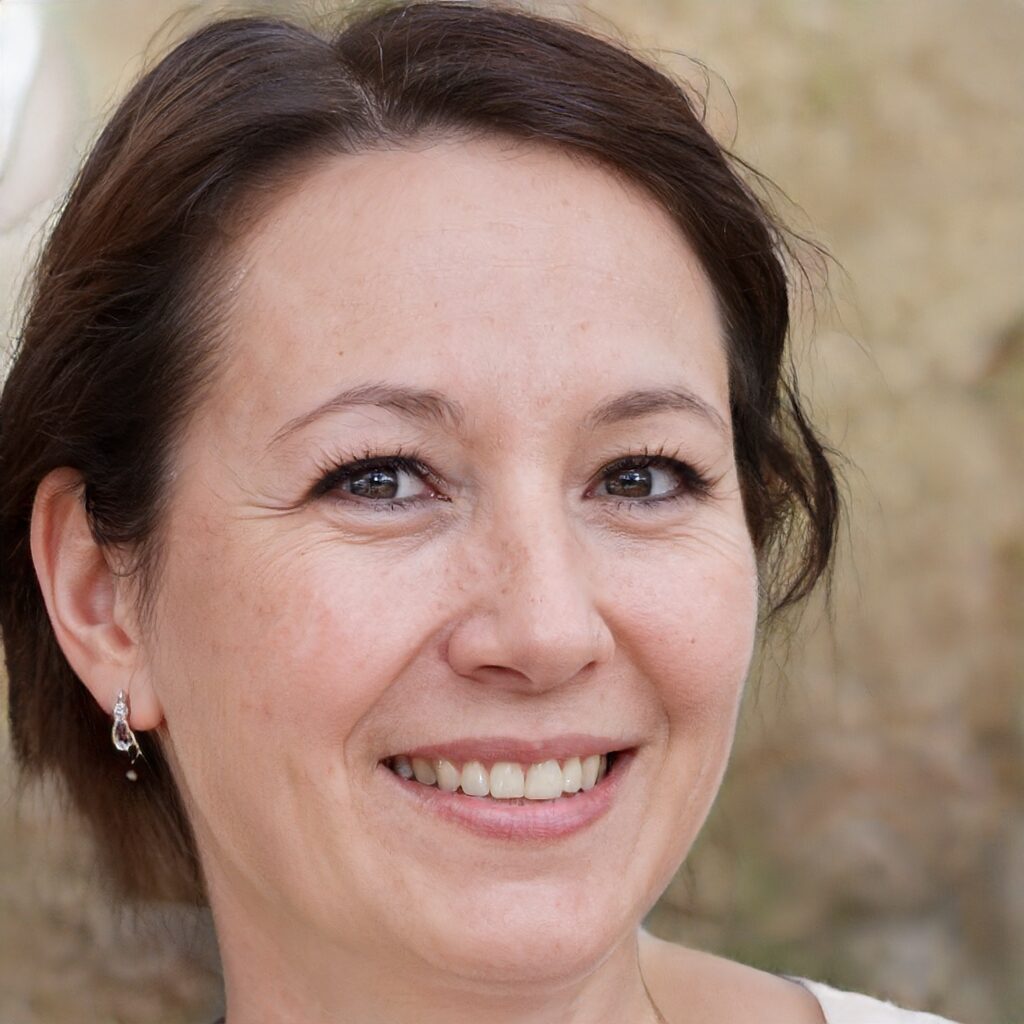 About the Author
Anne Miller is the editor of The Smarter Learning Guide and is a passionate advocate for education and educational technology. A mom of two, she majored in English Language and Literature and worked as a substitute teacher and tutor for several years. When not writing she continues to root for the Yankees and the Giants.