"Education is the foundation for your future, STEM education is the leveller for all to be successful in the future needs of humanity." – Dr. Ian R. McAndrew. Dean of Capitol Technology University
We've all heard it – exposing kids to Science, Technology, Engineering and Math (STEM) at a young age is a great way to help them better understand the world around them and to better prepare them for this increasingly complex and competitive world we live in.
Trick is, it's not always so easy to keep a child's attention focused on science experiments or math problems.
Looking very much like a fun electronic toy on the outside, these robots can light up, detect objects in their way, move around obstacles and mazes, talk back and perform a variety of tricks and stunts that are sure to keep kids interested for a very long time.
On a deeper level, though, STEM robotics kits introduce kids to the foundations of tech and engineering, helping spark their creativity and get them thinking in a more logical, systematic way. Also, because these kits contain programmable robots, they will develop important coding skills as they work on getting their robotic pal to do their bidding.
All of this makes teaching robotics for kids through a robotics kit a great and very interactive way to get kids interested in STEM concepts. But with so many on the market, finding one that's right for your child can be overwhelming. To help out, we've compiled a list of some of the best robot kits for kids we've discovered so far.
In a Hurry? Here are our picks for the best robot kits for kids
How we evaluate kids robotics kits
Price – Sure, there are some very cheap robot kits on Amazon. Those kits, however, tend to be very limited and one-dimensional and are really almost remote controlled toys rather than an educational platform. At the other extreme, you can pay well over $1000 for a kit for one with a ton of bells and whistles and, to be honest, very few people have that kind of money to spend on a kit they are giving to their child to play and experiment with. For that reason, we chose robot kits that were in the $80-300 range, which we feel are a good balance of features (sensors, quality of build, support, etc.) and price.
Age – When it comes to robot kits, there are tons of high quality, really cool options available for adults and older teens. Younger kids, however, have different needs. Robots have to be approachable and friendly-looking, capable of rapidly capturing their interest and easy enough for them to assemble and use effectively without getting frustrated to the point of walking away.
Programming – Coding is an important part of modern education and is one of the best ways to prepare kids for a tech-oriented future. That's why we only included programmable robots in our list since kids don't just get the fun and educational experience of putting together and/or operating a robot on their own, but they can learn important concepts in coding as well.
Obviously, when it comes to younger kids we prefer to see a good, graphical block coding program rather than written code, as it's more easier to get started with and doesn't require annoying and deterring adherence to syntax and proper coding rules. That said, we prefer that robots have both so that budding engineers can eventually step up to "real coding," thereby extending the life of the robot.
With all that said, however, the important thing is that kids get exposed to the concepts, logical thinking and step by step nature of coding, all of which will help them tremendously later on when they are exposed to actual coding. That's why we were comfortable adding a screen-less coding robot to our list (Botley) that doesn't use an actual coding language at all, graphical or otherwise.
Lesson plans and online communities – While we appreciate the open ended and creative learning experience that robot kits can provide, we also appreciate it when companies go that extra mile and provide
Versatility – Ultimately, if you're going to spend $100 or more on a STEM robotics kit for kids, you want it to have enough features so it will keep their fickle interest as long as possible. Having lots of different sensors, for example, lets kids explore different concepts in robotics and come up with a greater variety of activities, while having optional add-on accessories can breathe new life into the robot and keep it from being relegated to the back of the closet for a little longer.
Durability- Let's face it, if you give a child a robot it will have to be able to keep up with their kid-lifestyle. Crashes, smashes, jumps and bashes are all part of the normal experimental process. Robots tend to have a lot of electronic components and moving parts and these need to stand up to a reasonable amount of wear and tear – a robot pal just isn't a robot pal if it won't turn on after just one afternoon of fun.
Our Robot Kits – Compared
Botley the Coding Robot
Wonder Workshop Dot & Dash
Arcbotics Sparki
Age Range
5-8+
6+
9+
Price
$84.99
Dash – $149.99
Dot – $79.99
Wonder Pack- $279.99
$149.99
Weight
3.11 lbs
1.7lb / 800g
12 oz / 340 g
Durability
4/5
5/5
3/5
Graphic Coding
No – Screen free programming
Yes
Yes
Written Coding
No
iOS only (Apple swift)
Yes(Arduino C)
Optional Accessories
2 Accessory packs
5 accessory packs
No
Batteries
5 AAA (not included)
Rechargable Lithium Ion
4 AA (not included)
Learning Resources
Online Lesson Plans

Free instruction guide and classroom activities
Large online community

Online challenges and contests

Various gamified educational apps

Online Lessons

Open Source files
Community Videos
Best Screen-Free Coding Robot- Botley the Coding Robot
| | |
| --- | --- |
| What We Liked | What We didn't |
| Affordably Priced | Lack of screen makes it tricky to do on the spot code corrections |
| Uses remote to program and memory to store code, doesn't need a screen | Infrared remote gets blocked easily by large objects in the way, like a sofa |
| Simple and accessible coding method | Requires 5 AAA, we would prefer lithium ion battery |
| Visual coding cards help kids keep track of code and helps visualize sequences | |
| Programmed commands can get pretty sophisticated | |
| | |
Whether it's from watching TV, playing video games, doing schoolwork on the computer, using their tablets or just texting on their smartphone, kids these days are surrounded by screens. We all want to limit the amount of time our kids are in front of a screen, but so many of today's high quality educational products and services are digital and screen-dependent.
That's how Botley, a programmable robot that doesn't require a screen, immediately caught our attention. Let's face it, the idea of a coding robot that is also screen-free is an attractive one, particularly for younger kids – children can learn important concepts in robotics, STEM and coding without adding another screen for them to stare into.
And with a price tag of less than $100, we just had to take a look.
Overall, Botley does teach robotics and coding without a screen, and does it well. Unlike other robot kits for kids, Botley doesn't use a computer/phone/tablet based coding language of any sort.
Instead, kids program commands into its memory directly through the included infrared remote control, and the robot will follow them sequentially.
To keep track of your code, Botley kits come with visual cards representing different buttons and direction commands that you can lay out as you go, something we think really helps kids visualize their commands as a sequence.
The lack of screen doesn't much limit Botley's functionality as a robot, either. It comes with a nice array of sensors (light sensors, line following, object detection) that let it navigate around mazes, record voices, light up, emulate a variety of fun vehicles (police cars, fire trucks, even a ghost). with a little creativity, let you create quite sophisticated code, such as programming the robot to move along a path unless it detects an object, then it should return to base.
The only real drawback with a lack of screen is in debugging your code if and when a mistake is made. The visual cards help a great deal in keeping track of things, but with no screen there's no ability to go deep into the code to correct something really quickly – you'll have to delete chunks of your inputted code and then re-do it.
While Botley doesn't help kids learn a particular coding language per se (like python, or C or even Scratch), they do learn many very important concepts that form the basis of coding, like the sequence and logic of commands, "if/then/else" operators, and even "unless" if you're willing to get creative with your commands.
If you ever get stuck trying to find a new educational activity, the company provides a good number of helpful and informative online lesson plans and classroom activities.
Read our full review of Botley The Coding Robot
Bottom line: At less than $100, Botley is an affordable and fun screen-free way of providing important robotics and STEM learning.
Best Robot Kit for Younger Kids: Dot and Dash
| | |
| --- | --- |
| What We Like | What We Don't |
| Cartoonish, non-intimidating looks will attract and hold attention of even young kids | Batteries are non replaceable lithium ion |
| Easy to use, mobile friendly block coding makes programming a breeze | Not the cheapest robot out there, accessories cost extra |
| Some support for written coding (iOS only for now) | Limited text-based coding means older and more skilled kids might get bored of it faster |
| Robots can be bought separately or together, can and will interact with each other | |
| Well built and robust – will take most reasonable wear and tear your kids will put them through | |
| Enough sensors to keep things interesting | |
| Wide online community | |
A dynamic robotic duo, Dot and Dash are an easy and fun way to get kids as young as 5 interested in robotics and coding.
Wonder Workshop's Dash and Dot are a pair of programmable robots that you can buy either separately or as a pair. They come pre-assembled and are seemingly designed to attract the attention of younger kids – their spherical bodies are cartoon-like, robust enough to take most drops and tumbles, and their ability to beep, squeak, light up and even talk will let them quickly wheel their way into your children's hearts.
Cute they may be, but these robots are no slouches in the learning department either. They are packed full of sensors that kids can program and conduct experiments with, such as gyroscopes, IR sensors, positional and object detection sensors and even microphones for detecting sound (yes, you can program them to respond to your voice).
Now to be certain, these aren't the cheapest robots out there. Together they will run you about $280. You can, however, buy them separately, with the non-mobile but still fully-programmable Dot costing only about $80.
If you do end up with both of them, however, it does unlock a cool feature: the robots automatically interact with each other when they come across each other and they can be programmed to take that interaction to the next level, such as getting them to play hide and seek.
Kids program Dash and Dot through a graphical, easy to use block-programming language that's similar to the popular Scratch. There will be no tears shed over syntax errors and typing problems here, which makes it perfect for kids under 10 who are still mastering reading and writing.
With that said, kids will still learn an impressive amount of important and even advanced coding logic and ideas, such as sequencing, loops, sensors and event triggers, functions, variables and more.
In addition to making coding easy for younger kids, Wonder Workshop designed Dash and Dot to be very mobile-friendly, integrating with a variety of distinct, simple and easy to use apps to help better control the robots. For example, there's an app for path following, one for setting up and customizing the robots, and one for the programming environment. One such app, Wonder, can even help more reluctant children get started learning to code Dash and Dot by turning the process into a story-based game with cartoonish puzzles and dozens of challenges to get involved in.
Using Wonder, kids can share their projects on the cloud, download new challenges and even participate in online workshops and competitions, all of which will help with independent learning and with honing their coding skills.
One issue that Dash and Dot have in the programming department is limited text-based coding. As of writing, these robots can only be coded that way in Apple's Swift environment, which limits text-based Dash and Dot coding to iOS devices.
We doubt that younger kids will much mind this, as Scratch-based programming is far more effective with younger kids, but it does limit how long Dash and Dot will interest them as their skills grow.
That said, there are a ton of optional accessories out there that will keep your kids interest in Dash and Dot for longer periods of time. There are toy blasters, grippers, a xylophone, a sketch kit and even attachments for adding Lego and Mindstorm pieces, so you can take your robotics fun even further.
Overall, Dash and Dot may not be the cheapest way of getting kids into robotics but they are purpose built to attract and hold the attention of younger kids, letting them learn STEM robotics and coding essentials while having a blast doing it.
Read our in depth review of Dash and Dot
Bottom Line: Dash and Dot robots are a great way for kids as young as 5 to start learning robotics and coding in a fun and accessible way.
Most Versatile Coding Robot – Arcbotics Sparki
| | |
| --- | --- |
| What We Like | What We Don't |
| Not particularly expensive | Programming has to be done by computer via USB/bluetooth, no mobile app as yet |
| Lots of sensors and components mean lots of potential for activities | Preassembled, no DIY experience for kids |
| Both block-programming and Arduino C written programming are supported so the robot can grow with your kids | |
| Strong online community with lots of projects and educational lessons to explore | |
| Remote control included in case things go wrong | |
| Company offers over 100 online lessons and projects for free on its website | |
Arcbotics' Sparki may look like a robot straight out of a Pixar movie, but behind those adorable and expressive "eyes" is a surprisingly capable programmable robot for kids.
To be certain, Sparki is not your typical DIY robot kit – you won't be tightening any bolts or screwing things down here. Instead the focus is more on coding Sparki and making use of the many features they've managed to cram into it's tiny body.
The Sparki robot is filled with a myriad of sensors and components (an accelerometer, magnetometer, infrared and light sensors, just to name a few) and centered around an arduino core. The result is a very cute-looking blank slate, a wide-open educational platform that gives kids plenty of opportunities to come up with creative and inspired projects. Whether it's turning Sparki into a sentry bot, rescuing a stuffed animal from certain doom, or just making Sparki draw fun shapes there's plenty for kids to learn and explore with this robot kit.
And if you ever find yourself at a loss for ideas, Arcbotics supports Sparki with plenty of free online lessons and projects. Because Sparki is a popular choice for introducing students to robotics in schools and colleges around the world, there is also quite an extensive online community that freely shares tips, tricks and projects on the web and across social media.
What makes Sparki really stand out, however, is that its coding can really grow with your kids skill level. Sparki comes with support for both a graphical, Scratch-based block programming language (minibloq) that lets kids code by pulling blocks around, letting them tell Sparki what to do without having to input written text or worry about syntax.
Because Sparki is an Arduino robot, as their skills develop they can move on to programming Sparki with Arduino C, a very powerful and useful written programming language.
Oh, and if you're having problems with your coding, the kit also comes with a remote control to get it out from those tricky situations.
The only real issue we had coding wise is that, as of writing, Sparki does not have a mobile app developed by the company. There are plenty of 3rd party apps available on iTunes and Google Play but we always tend to go with the original manufacturers apps and as far as they're concerned (as of writing) all programming has to be done via computer and not your smartphone or tablet.
Ultimately, however, we feel Sparki's coding versatility greatly extends its effective life as an educational product and makes it well worth its middle-of-the-pack $149 price tag.
Read our in-depth review of Arcbotics Sparki
Bottom Line: If you want a robot kit that focuses on coding and that can grow with your child's skill level, Sparki is well worth a look.
Bottom Line: Robotics kits promote STEM-thinking
"You'll like this toy, it's educational!"
There is no phrase in the English language surer to your kids eyes rolling than that one. Sure, it would be nice if kids loved educational products as much as they do their toys and video games but as parents we have to live in the real world.
But with their attractive flashing lights, amazing assortment of discoverable tricks and stunts, and their charming beeps, squeaks and vocals, the best robot kids for kids epitomize the concept of "fun learning" – kids learn while having fun and don't even realize that they're learning important STEM concepts.
Robotics and STEM
Robotics kits let kids see different scientific and mathematical principles at work and help them connect these concepts to the real world.
For example, teaching a robot to avoid corners and objects becomes a lesson in infrared light, ultrasonic sensors can teach kids about echolocation and can easily connect to lessons in sound, even getting robots to move around and pull things can easily teach kids useful concepts in acceleration and tension.
Instead of dryly trying to learn these important concepts in class, kids can watch a whirling, beeping, zippy little robot demonstrate them right before their eyes.
Promoting problem-solving skills and creativity
As your kids play with their new robot, they'll want to explore and discover it's capabilities. Since the robots are usually blank slates, through play kids have an opportunity to let their imaginations run wild and are encouraged to come up with creative solutions to various challenges, how to get their robot to retrieve a ball and move through a maze, for example.
When things go wrong, like when their robot pal isn't able to accomplish its mission, they'll have to logically assess the problem, find a solution and implement it – all skills that are important not just to STEM, but also in developing more resilient and independent thinkers.
Coding and developing sequential thinking
Robotics kits are, for the most part, coding kits as well. Through play, not only will they help kids improve their computer programming skills (or at least the essential concepts behind coding), but it helps teach kids to learn to think in a more scientific and sequential way.
When an app or computer program runs, it runs through its code in a step-by-step manner. Similarly, when a robot is programmed to perform a task, it has to be done in an orderly way. For example, if you want to set up a path for a robot – first the robot has to go forward, then it has to turn right, then it has to turn around and go back. If it detects an object, then it must go around it, and so on.
Similarly, when things go wrong and the code needs fixing (debugging), kids learn to be patient and methodical, to come up with a hypothesis of what went wrong and then go through their code from the beginning to the end to find the problem.
Overall, the skills your child develops through playing and coding their robot easily translate to broader STEM learning. These skills and ways of thinking are very important in the scientific world and we think they will help your kids immensely as the world becomes more tech-centric.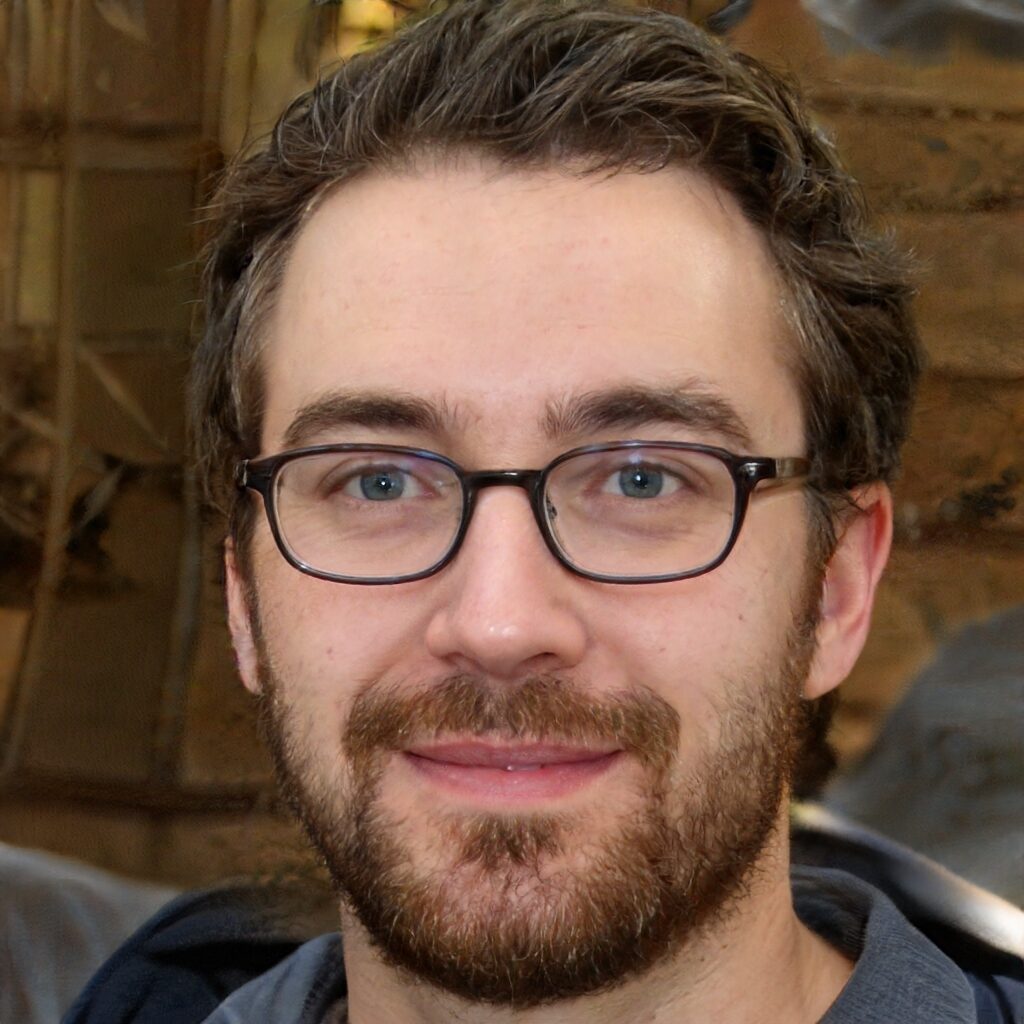 About the Author
David Belenky is a freelance writer, former science and math tutor and a tech enthusiast. When he's not writing about educational tech, he likes to chill out with his family and dog at home.