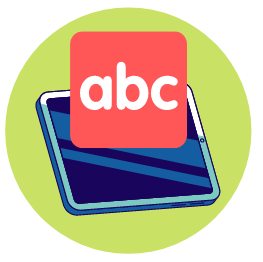 [W]ith a recognized and proven methodology, approachable illustrations and text, and clear open and go lesson options, Explode the Code can get students on the path to literacy quickly and affordably.
What is Explode the Code?
First written all the way back in 1976 by Nancy M. Hall, Explode the code is a complete, Orton-Gillingham-based multisensory phonics program designed for students in pre-K to grade 4.
Available in a classic print edition as well as an online study format, Explode the Code can be used as a standalone phonics program to help students learn to read or as a supplement to another reading or language arts program.
For Which Grades is Explode the Code Appropriate?
Explode the Code is designed to provide phonics instruction for students in pre-K to about grade 4.
Very roughly speaking, the material can be divided in the following manner:
| | | |
| --- | --- | --- |
| Pre-Literacy Primers | A, B, C | Pre-K-1 |
| | | |
| Explode the Code | | |
| | Books 1-3 | Grade 1 |
| | Books 4-6 | Grade 2 |
| | Books 7-8 | Grades 3/4 |
| Beyond the Code | | |
| | Book 1 | Grade 1 |
| | Book 2 | Grade 2 |
| | Book 3 | Grade 2/3 |
| | Book 4 | Grade 3/4 |
That said, Explode the Code is more focused on skill development, with the books divided by the phonics skills they cover rather than being linked to age or grade.
As it is a skill-based program, Explode the Code can easily be used by students beyond grade 4 (such as with students with reading difficulties), as well as precocious younger students (with parental help).
In terms of content, we found Explode the Code's books to be fairly age neutral.
That is to say, although the complexity of the material may change depending on a book's intended skill level, there is nothing inherently childish about the words and lessons, being fairly universally understandable and applicable.
Similarly, the style of the books is simple and clear, with minimal text and, while the program uses hand drawn pictures, they aren't overly cartoonish and therefore are more easily appreciated by younger and older students alike.
In fact, unlike many other reading programs out there (and to the company's credit), there are no grade markings on the cover of any of the program's books, which can make Explode the Code more comfortable for older students to use.
That said, due to being based more on actual skill than age or specific grade, it can be hard for parents (and teachers, really) to find an appropriate starting point for a student.
The company does helpfully offer placement tests, through their placement test books.
These relatively quick assessments can help parents get a better idea of a student's level and help them figure out with which book they should start.
Unfortunately, these placement test books are sold separately.
It should be noted that the company does offer one free, short online assessment, essentially a modified version of its online program.
Students complete various progressively more complex Explode the Code phonics and Beyond the Code reading and comprehension exercises, usually by pointing and clicking at or dragging around certain answers.
This online assessment can be a little slow, requiring the occasional reload, but they do send a report afterwards to up to 3 emails.
This report is fairly detailed, exploring how many correct answers the student provided, their relative skill mastery and speed at answering. It also outlines the relative strengths the program feels the student has demonstrated and areas of improvement.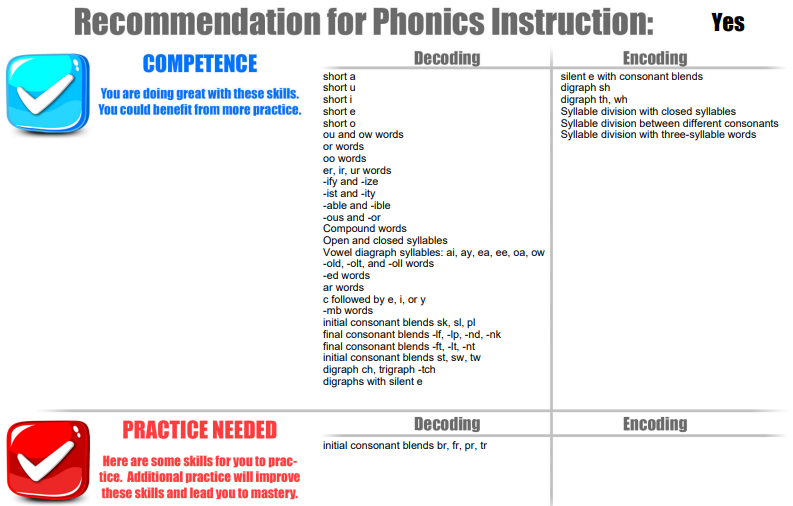 Overall, it is good for getting a general idea of a students skills but is not as in-depth or as precise as the placement tests found in the books, however, and doesn't offer parents an immediate and direct indication of which book they should begin with.
What Books and Material Does Explode the Code Offer?
Explode the Code is a full phonics program that has several components to it that parents may want to consider depending on their students current skill level and development.
This phonics ecosystem is made up of:
A pre-literacy primer series (Get Ready for the Code, Get Set for the Code & Go for the Code)
Explode the Code
Explode the Code half-series
Beyond the Code
Get Ready/Get Set/Go for the Code (Pre-Literacy Primers)
Get Ready for the Code, Explode the Code's series of pre-literacy primers, are designed for pre-readers in pre-K to about Grade 1 and focus more on the fundamental skills students need to develop before moving on to the main Explode the Code program.
The general idea being that very young students can start with Get Ready for the Code before "graduating" to the main program.
Leveled as A, B, and C (and titled Get Ready, Get Set and Go for the Code, respectively), these books are fairly close in style and structure to the main Explode the Code program and its lessons contain various similar (albeit simplified) multisensory activities, which makes for an easy transition later, should parents choose to continue with the program.
In general, Get Ready for the Code largely touches on pre-reading skill such as:
Letter recognition
Tracing and writing letters
Capital and lowercase identification and formation
Basic phonemic awareness
Vowel and consonant sounds
And more
Explode the Code
Explode the Code is the program's flagship series and represents the main source of phonics instruction.
The series is made up of 8 books in total and is divided over 3 or 4 grades.
There is a student workbook for each level, which consists of the various activities, exercises and assessments that a student needs to complete, and this forms the core of the program.
Beyond the workbooks, parents can also purchase an associated teacher's guide (sold separately) that contains scripted lesson instructions and suggestions, as well as answer keys for the workbook assessments.
The teacher's guide is fully scripted, meaning it provides fairly detailed and step-by-step instructions on how to teach each concept to a student.
Although it is an extra cost, as it is fully scripted the teacher's guides make teaching Explode the Code fairly open and go and can be a great resource for novice homeschoolers and those who may feel that they lack the experience or knowledge to teach their children to read using just the workbooks, which contain very little curriculum instruction on their own.
Explode the Code ½ Series
Explode the Code also offers what it calls the ½ series (1 ½, 2 ½, 3 ½, etc.).
These books are designed to supplement the main Explode the Code series and are filled with activities that serve as extra practice for each level.
The reason that they are numbered with a ½ is that they are designed to be used once a student has completed a full numbered level of the main course, acting as a review-oriented bridge of sorts between Explode the Code books.
An optional purchase , they can be a good idea for students who may finish each level a little shaky on the concepts, or for those who simply do better with a little more drill and practice when it comes to skill development.
Beyond the Code
Finally, Explode the Code also offers a series called Beyond the Code.
Beyond the Code is a series of books containing various short stories and compositions, as well as associated exercises, which allow Explode the Code students a convenient and more practical way to further practice their reading and comprehension skills.
Despite its name, Beyond the Code is actually designed to supplement Explode the Code and is intended to be used after approximately every second Explode the Code book or so.
How it works
Explode the code is a direct, systematic phonics program.
That is, it is designed to explicitly teach kids how to connect letters and sounds (graphemes and phonemes) and does so in a way that slowly builds in concept complexity in a structured manner.
This sets it in contrast to implicit phonics and reading programs that try to get students to try to figure out a word from its context before trying to sound it out from its parts, and are generally considered less effective than explicit methodologies on the whole.
Explode the Code comprises 8 short books in total (each less than 150 pages or so) and in keeping with the structured approach of a systematic phonics program, concepts are split between these books.
As students move through the series they tackle progressively more complex topics and are ultimately taken through a more or less complete process of phonics-based reading instruction.
Some examples of the topics contained in each book can be found below.
| | |
| --- | --- |
| Book | Topic Examples |
| 1 | Short Vowels |
| 2 | Initial/final consonant blends |
| 3 | Open syllables, silent E, digraphs and diphthongs |
| 4 | Syllable division rules |
| 5 | Word families, "qu, ey, -ed", 3 letter blends |
| 6 | Complex diphthongs, r-controlled vowels |
| 7 | Soft C, soft g, silent letters, "ph" |
| 8 | Affixes, irregular endings |
Explode the Code Workbooks
Explode the Code workbooks are all printed in black and white.
Although this doesn't make them particularly thrilling to look at, they are filled with a lot of fun, drawn pictures and contain a minimum of text on each page, which can be good for students who tend to lose focus or who get intimidated by lots of text.
The workbooks are essentially activity books, with tons of different activities for students to work through. For example, these might involve coloring, tracing, copywork, general discussions, pronunciation exercises, as well as a plentiful assortment of other activities that quite interestingly work on motor control and listening skills as they teach phonics.
At the beginning and end of each guide are pre- and posttests.
The pre-tests act as brief general assessments of a student's readiness to tackle the contents of the book in question, while the posttest acts as a comprehensive review of sorts of the material taught.
Overall, the workbooks are…just that. Workbooks.
Designed to be used by students, while they are sequentially structured and contain tons of phonics activities, they don't really contain a lot of formal lessons or lesson plans to follow (oddly, nor do they contain the answer keys for their pre/post tests).
On the one hand, this can make them quite flexible and easily integrated into pretty much any other formal reading program as a useful supplement.
Further, as they aren't particularly expensive to purchase on their own, those who have experience in teaching can find them to be quite an affordable option to help teach kids to read, relying on their own experience to teach from the simple rules at the start of each exercise and lesson.
However, we feel that many homeschooling parents looking for a complete phonics program will probably need a little more help and will need to purchase the separate teacher's guide to make full use of the program.
Explode the Code Teacher's Guide
Sold separately from the workbooks, Explode the Code also offers a more comprehensive teacher's guide for each level.
The guides essentially provide lessons that parents can follow and are very well scripted, providing a detailed and structured lesson plan.
That is, the Teacher's Guide provides parents and teachers with a step-by-step and clear explanation of how to teach phonics concepts and how to best introduce and use the various Explode the Code materials, including workbook exercises.
Broadly speaking, the guide's lessons are sequential and follow a fairly predictable pattern:
Review: Lessons tend to begin with a review of any previous material and learned concepts.
Phonemic Awareness: Each lesson provides instructions and exercises on how to help students listen to words and get them to identify their specific sounds.
Phonics: Lessons then progress to teaching a new skill, aiming at getting kids to identify and manipulate sounds and words.
Vocabulary Development: Students work on learning new words and, importantly, begin to learn and memorize various sight words
Fluency: Students begin working on exercises to help practice and hone their new skills and solidify their learning and speed.
Comprehension: Finally, students build on their new understanding of vocabulary and phonics with some brief exercises, such as answering Yes/No questions or playing word matching games
In our opinion, the guides do a good job at providing a lot of detail and instructions for parents and teachers, consequently they don't require a lot of prepworkand are fairly open and go in terms of teaching.
As such they make teaching with Explode the Code quite easy, even for parents with little to no phonics teaching experience.
Interestingly, while the lessons are quite well scripted, we don't feel they are overly so.
They don't, for example, offer explicit dialogues to follow, which allows parents and teachers a lot of room for more natural discussion and interaction, which is a plus for many homeschooling families.
One thing we found interesting is that Explode the Code's lessons encourage multisensory learning.
Throughout the lessons, parents and students are encouraged to have discussions and work on pronunciation (auditory learning), write, draw and trace (tactile learning), and match and identify words and pictures (visual learning).
Alongside the lessons, Explode the Code's teacher's guides also offer useful ways to differentiate learning for non-English speakers and advanced or struggling students, as well as suggestions for writing practice.
Overall, alongside the workbooks, we ultimately feel that the teacher's guide really turns Explode the Code into a complete, multisensory phonics learning solution, and allows the program to more easily be used as a standalone product for just about any homeschooling parent.
Unfortunately, unlike some other programs out there, the teacher's guides and workbooks are sold separately and aren't really often bundled together.
Although this may not be an issue for more experienced homeschooling parents, due to the fact that the main workbooks of Explode the Code contain very little help in terms of teaching a lesson, novice and inexperienced homeschoolers (as well as those looking for an open and go curriculum) will probably need both and have to make separate purchases, which can be a bit annoying.
Beyond the Code
Beyond the Code is a separate series of books designed to supplement Explode the Code, providing essential reading and reading comprehension exercises to help give students more practice at putting their developing phonics to good use.
There are four Beyond the Code books or levels and they are designed to be used alongside Explode the Code, with each level intended to be used with every second ETC book.
Each Beyond the Code book contains a variety of stories (about 3-7 depending on the book in question) that students can read.
These stories are short with enough complexity to challenge students but remain accessible enough so as not to frustrate.
They are generally pretty fun to read and their subject matter is definitely designed for kids, with stories that kids of all ages can relate to, such as those about dog daycare, treasure hunts, camp outs and more.
After reading each story or passage, students go through and complete various exercises, activities and questions, such as sentence completion, connecting words to pictures, writing and spelling work, short answer, yes/no answers and more.
As with Explode the Code, these are quite varied and can help students practice and understand spelling patterns, rhyming words and homophones, common sight words and more.
As well as skill development, these exercises are also designed to help strengthen a student's cognitive skills, in particular by helping them hone their critical thinking skills, strengthen their story recall, broaden their vocabulary and build stronger inferential thinking and logic skills and more.
Overall, Beyond the Code fills in many of the reading practice gaps that Explode the Code may have.
The series is fun to use and provides a lot of focused practice and ready exercises in reading comprehension and skill practice that aren't always immediately available to homeschoolers.
That said, as the series only includes a limited selection of readings, we feel parents will still need to supplement the program with books and other reading material on the side in order to really help students develop as fluent and capable readers.
Explode the Code Online
As with other educational programs, Explode the Code has made the transition to a digital format with Explode the Code Online.
Explode the Code Online is a web-based version of the Explode the Code curriculum and is available as a separate subscription.
Explode the Code Online provides a full and much more guided experience compared to the traditional, parent-led pen and paper version.
Onscreen instructions and animations guide students through the exercises (which are very similar to those found in the Explode the Code books), while the program's highlighting function and audio narration slowly and clearly make the connection between sounds and words as students go along.
These lessons are quite interactive, with students clicking and dragging words and letters across the screen and being rewarded by ample praise and fun animations.
Interestingly, Explode the Code Online has been gamified to some degree.
As students answer questions correctly, they earn various little cartoon badge that differ depending on the student's speed and accuracy at answering questions.
The program automatically keeps track of these badges, and they can act as sort of an easily understood way for kids to measure and understand their own progress.
Overall, the online version of Explode the Code follows the same style and methodology of the traditional Explode the Code book series, but in a way that is designed to reduce the need for constant parental involvement significantly.
That said, while older students can do a significant amount of the lessons on their own, parents do still need to be involved here and there, especially with very young students, to help out with dragging and dropping, selecting the right words, troubleshooting any issues and interpreting Explode the Code's sometimes abstract drawings.
Interestingly, and something we always like with these kinds of programs, is that the learning in Explode the Code Online is adaptive, meaning that the program will adjust the sequence of lessons and challenge involved up or down depending on how a student is actually absorbing the material.
In other words, the program is capable of adjusting to the student's actual level of skill in real time. This gives Explode the Code Online the ability to better individualize its instruction and hone in on a student's actual needs in terms of phonics learning.
Unlike the pen and paper version of Explode the Code, parents and students do have access to all levels of the program at once, which is also something that is quite useful.
Parents can either manually place their students into the level they feel is appropriate or allow the program to assess and place the student automatically using built in testing.
In addition to the lessons, Explode the Code Online also offers parents an assortment of digital tools to help automate and make teaching a lot easier. All lessons and student responses are tracked in real time, letting parents know how a student is performing in each lesson skill-wise (on a scale of performing below basic to advanced), the relative difficulty of that lesson, the skills being developed and suggestions for further practice.
After completing several lessons, parents can also access a highly detailed, very granular report card on their student and their performance, drilling down to individual skill development across individual lessons and ultimately giving parents a better and more complete picture of their students' reading development over time.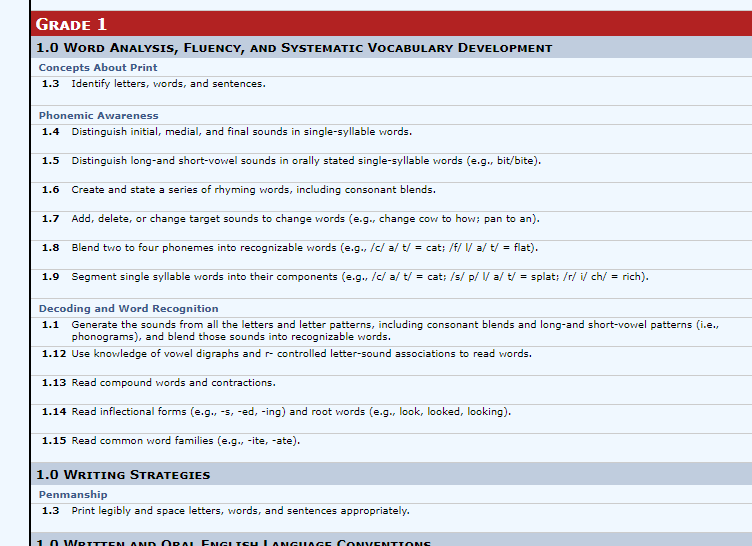 Parents can even compare these report cards to common core standards, which can be helpful to those homeschools that are interested in aligning to them.
On the downside, although certainly functional, Explode the Code Online's graphics and user interface is rather older looking, with a user interface that really needs some updating and can be a bit slow at times (at least in our experience).
Happily, the program does save students work in real time and so students can pick up where they left off if they need to refresh.
This rather old school look and feel is rather unfortunate as Explode the Code Online can actually be extremely helpful for parents and teachers alike.
The program can transform Explode the Code into a more of a self-study, self-paced program that significantly eases the burden on parents when it comes to teaching their kids to read.
Similarly, its integrated adaptive learning technology can really help the program be more relevant and in pace with a student's actual skill development, keeping things interesting and challenging without becoming too hard and frustrating.
Finally, Explode the Code Online's progress tracking can give parents a highly detailed look at how their student is performing in real time, giving them a clearer picture of their students developing strengths and weaknesses and allowing them to more effectively take any necessary action.
While certainly functional and helpful, with a little updating on the user interface we are certain that Explode the Code Online could be an invaluable resource to homeschooling parents of students learning to read.
How Effective is Explode the Code?
Explode the Code is a very effective program and has been an extremely popular resource for homeschoolers and teachers alike since the 1980s.
Its direct and systematic approach to reading instruction is widely regarded as one of the most effective methods of early literacy instruction, helping students learn to read more easily, quickly and more fluidly than implicit phonics and whole language approaches.
Similarly, and especially when combined with the extra material of the ½ series,l Explode the Code offers students plenty of review and practice to help develop their reading skill fluency, and its progressive approach slowly introduces complexity and challenging material without intimidating or frustrating kids.
Finally, the Explode the Code teacher's guide provides detailed and explicitly scripted open and go instructions that leave little room for even totally new and inexperienced homeschoolers to get lost.
Taken together, we feel that Explode the Code and Beyond the Code provide a very comprehensive phonics-based reading program, with Explode the Code providing critical phonics instruction, while Beyond hones those skills with reading practice and comprehension exercises.
Is Explode the Code Secular?
Explode the Code and Beyond the Code are secular programs, there is no religious content involved in these books or their lessons.
That said, they are very flexible programs and can easily integrate into most homeschools and teaching programs, including faith-based ones.
In fact a number of Christian homeschool providers, such as Sonlight, include Explode the Code as part of their reading programs.
Explode the Code Pros and Cons
Pros
Affordable
With individual books costing less than $20 and a complete course less than $100 (and with older editions costing even less), Explode the Code is a highly affordable phonics and effective phonics program that can fit most any budget.
Flexible
Explode the Code is a very flexible program. With the teacher's guide, it can be used as a full reading course or an interesting supplement to other programs.
The fact that its books and offerings are sold separately allows parents to pick and choose what they need as they need it, letting it fit just about any family or homeschool.
Easy to Use, Open & Go Lessons
While parents can integrate Explode the Code into just about any language arts and reading programs, the lessons provided by the Explode the Code teacher's manual are well-scripted and provide enough detail that parents with little to no experience in teaching should be able to use them effectively without much prepwork.
Online and offline learning available
Explode the Code offers its program in both a print version and an online version, making it useful for families that prefer online learning as well as those who prefer to reduce screen time.
Fun, multisensory learning
Explode the Code makes use of a variety of different activities and exercises that keep learning from getting repetitive and boring.
These exercises are often multisensory as well, with students matching, identifying, sounding out, writing down and even discussing various words, letters and sounds.
Integrates Vocabulary and Spelling Work
While not a full language arts program, Explode the Code's lessons and exercises (especially when combined with Beyond the Code) allow students to work on their vocabulary and give them some spelling practice in addition to reading, making its lessons fairly holistic and comprehensive overall.
Online version offers parents lots of powerful tools
In addition to providing parents with access to the full suite of Explode the Code courses, Explode the Code Online offers parents useful and powerful digital tools to help teach students more effectively.
In particular, its use of adaptive algorithms allows for very personalized pacing and learning, while the program's progress tracking is very in-depth and gives parents detailed information about a student's skill-development in real time.
Lots of review and practice
Explode the Code's workbooks contain lots of practice and review options for students to help develop their skills.
In addition, for students that need it, the 1/2-series can supplement the main program with books filled with additional practice exercises before starting the next level.
Can be a comprehensive reading program
When combined with Beyond the Code and the ½ series, Explode the Code provides parents and students with a pretty thorough reading program, touching on phonics instruction and reading/reading comprehension, as well as providing them with plenty of targeted practice and review.
Cons
Placement test isn't free
Unlike many other options out there, while Explode the Code offers a basic reading assessment, it does not offer a free detailed placement test to help parents and teachers assess students' encoding and decoding skills to figure out which level they should begin with.
Instead, parents in need of some help need to purchase a placement test book, which is sold separately.
Teacher's Guide sold separately
In our opinion most homeschoolers will likely need the teacher's guide, which provides them with ready, scripted lessons that can help teach phonics more effectively than the workbooks alone.
Unfortunately, these are also sold separately.
Online learning option needs to be updated
While it is functional, provides students with more guided learning and provides parents with powerful assessment and tracking tools, Explode the Code Online does look a bit old and can be slow at times, which can annoy some users and belies the true usefulness of the program for homeschooling families in our opinion.
Books aren't the most colorful or graphically interesting interest
Explode the Code books are printed in black and white with fairly basic illustrations. While this does keep the price down, and while the learning is still solid, it may not really thrill students all that much to look at.
Who is Explode the Code Ideal for?
Those looking for an effective and affordable phonics program
Explode the Code is a highly popular program among teachers and homeschoolers, and is based on well-established and recognized methods of teaching literacy (direct, systematic phonics).
At less than $20 per book for current editions it can fit most budgets, as well.
Those looking for a multisensory phonics program
Explode the Code's lessons and exercises can be highly varied, involving writing, pronouncing, discussing, drawing and matching words, letters and sounds.
Throughout the course, exercises run the gamut of visual, auditory and tactile learning, providing students and parents with a pretty multisensory experience overall.
Those looking for a supplement to an existing reading program
While Explode the Code can be used as a standalone program with its teacher's guide, its materials and books can be purchased on their own and are pretty easy to integrate into other phonics and reading programs.
Parents who enjoy highly interactive and involved lessons
Explode the Code does assume a fair bit of parental interaction, with parents introducing phonics concepts, explaining the material and leading students through the exercises.
This can be very appealing to homeschooling parents who are seeking greater involvement and one-on-one time with their children.
Older students who have had issues learning to read
With its minimal text, skill-based level divisions (rather than age or grade), and fairly age-neutral content and illustrations, Explode the Code can easily be used by students outside the Pre-K to Grade 4 range to receive phonics instruction without them feeling embarrassed or like they're using a "kids book."
Who is it not ideal for?
Parents looking for more independent learning options
Although Explode the Code Online does provide more guided learning options, Explode the Code is still a program that assumes some parental oversight and parent-student interaction.
As such, it may not be the best option for parents with extremely busy schedules or who want to promote more independent learning.
Those looking for more high tech, online options
While Explode the Code Online does offer parents very powerful and useful tools, its overall look can be seen as outdated.
While Explode the Code learning is quite good overall, those who prefer a more slick app or digital program may be somewhat disappointed.
Those looking for a complete, all in one reading and literacy solution
While ultimately Explode the Code and Beyond the Code can work together to provide parents and students with a complete phonics and reading/comprehension learning experience, they are two different programs and are sold separately.
Price
Note: Prices correct at time of writing. All prices in USD.
As mentioned previously, there are several books available in the Explode the Code program, the pre-literacy primers (Get Ready/Set/Go), Explode the Code, Beyond the Code and an online version of Explode the Code.
While these can often be found on sale and in different bundled packages, a general idea of their prices can be found below.
Get Ready/Get Set/Go for the Code: $9.35 each
Get Ready/Get Set/Go for the Code Teacher's Guides: $13.33 each
Explode the Code Workbooks: $10.60 each
Explode the Code (½) Workbooks: $10.60 each
Explode the Code Teacher's Guides:$11.72 each
Explode the Code Placement Tests: $26.50
Beyond the Code Workbooks: $10.60 each
Explode the Code Online: $30 for 12 months subscription
Overall, Explode the Code is a pretty affordable program. Its books and online learning options tend to be significantly less expensive than competitors such as Abeka and Hooked on Phonics.
As Explode the Code and its associated books can be subject to periodic discounts, it's always good to check the latest prices and offers that are available.
Is it Worth the Price?
Beyond being very affordable, Explode the Code is also very useful and valuable as a phonics program.
Its direct and systematic phonics approach is a well-recognized and effective method for teaching kids to read quickly and relatively easily.
Further, Explode the Code's books are well-designed, with a minimum of intimidating text, lots of illustration and a lot of fun, multisensory activities that can help students really develop and hone their skills.
Similarly, the lesson plans in the various teacher's guides are very well-scripted and clear, making it very easy to teach, even for those who may not be all that experienced or confident.
Finally, although not the most up-to-date or slick program out there, Explode the Code Online does inexpensively provide parents with a variety of tools to help individualize student learning and track reading progress over time.
Bottom Line
Teaching a child to read isn't always the easiest task for parents or teachers, but with a recognized and proven methodology, approachable illustrations and text and clear open and go lesson options, Explode the Code can get students on the path to literacy quickly and affordably.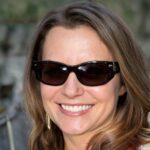 Jennifer Keenes is a writer and a new mom living in Florida. She studied education and, prior to becoming a freelance writer, worked as a substitute teacher at the elementary and middle school level. She is a big fan of the beach, working out and homeschooling her two daughters.
Jennifer