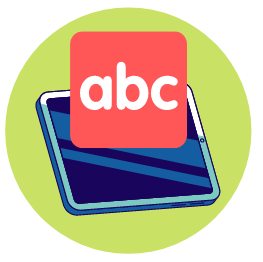 Short, easy to read, versatile, fun and nicely illustrated, the Bob Books series of readers can be an excellent supplement for a phonics-based reading program and can make practice a lot less frustrating and a lot more enjoyable for all involved.
What Are Bob Books?
Created by author Bobby Lynn Malsen, illustrated by John R Malsen and published by Scholastic, Bob Books are a series of short books aimed at early readers.
Organized across several sets of books, the series helps kids practice a variety of phonics-based skills, such as short and long vowels, blending, decoding, sight words and more, through short, easy to read stories filled with interesting and often humorous illustrated characters and situations.
What Ages Or Grades Are Bob Books Intended For?
In general, Bob Books are aimed at pre-readers through developing readers, or broadly speaking around the K-2 range, with a couple sight word sets aimed more specifically at Kindergarten and Grade 1 students.
The books themselves are, as we will discuss, fairly short and contain illustrations and humor that we feel children of this age range should find amusing and engaging.
That said, the Bob Books series is really skills-based, rather than based on any age or grade expectations, helping readers develop phonics fluency through story-based, focused practice of vowels, word families, consonant blends, combinations and so on.
Consequently, the books can be used effectively by students outside of their intended age/grade range, such as by precocious pre-schoolers and those in need of remedial learning in reading.
Parents should keep in mind that, as they are quite short and filled with simple cartoon illustrations, Bob Books may feel a bit too "young" for significantly older students in need of serious reading practice, even if their approach can be quite effective overall, which can affect their engagement with the material.
What Is The Bob Books Series Like?
Bob Books is a series of books that is broken up into about 13 sets of 8-12 books each.
Each set of books is largely grouped around certain phonics skills (such as letter sounds, word families, long vowels and so on), and the series generally progresses according to the stages of reading development – reading readiness, starting to read, emergent readers and developing readers.
The pre-reading and alphabet sets, for example, focus on letter shapes, pattern recognition, symbols, upper and lower case letters and basic letter sounds.
More advanced books might then work on skills such as:
Reading 2-3 letter words
Rhyming words
CVC
Blending and decoding
4-5 letter words
Unusual word spellings
Longer sentences
Vowel combinations
And more
Interestingly, in addition to the series as a whole taking a sequential approach to reading, each individual set usually contains several color coded levels of stories that increase in difficulty and challenge.
This allows readers to more slowly and incrementally "step up" to the next level of reading practice, keeping things from becoming too intimidating or frustrating for children, which is always helpful.
In terms of the books themselves, Bob Books are fairly simple in terms of their design.
The books don't really contain too much in the way of in-depth phonics instruction, being mainly a reading supplement, although they do come with some helpful general tips and ideas for learning, as well as some "sound dictionaries" located on their inside covers, which can be a nice, often visual reminder of letter sound connections and other concepts.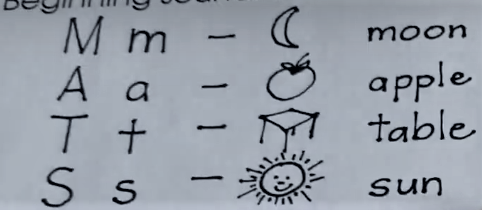 As might be expected of early childhood readers, they are fairly easy reads and usually only contain a few words per page. 
Despite their relative simplicity, the stories themselves are pretty fun to read and are often filled with humor and situations that young children will find funny and enjoyable to read, such as a character sitting on another, especially compared to the usual bland and often purely functional readers out there.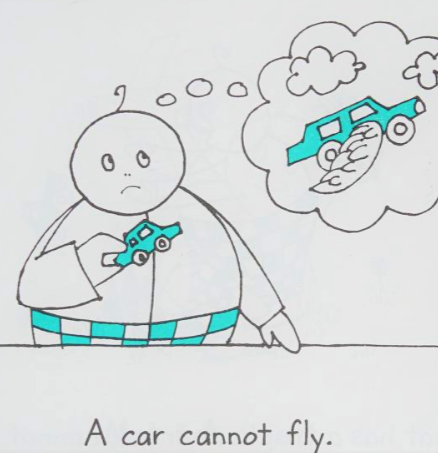 The books are also fairly extensively illustrated, with mostly black and white (there are splashes of color here and there that align with the books' color codes) line drawings of different unique characters and situations, which make them pretty fun to look at and can help students better understand what it is they are reading. 
That said, these illustrations are pretty simple and, while fun, may not be quite as exciting for older students to look at for long periods of time, particularly if compared to full color readers with more complex artwork, such as those from Alphatales or Jolly Phonics. 
On the other hand, this does mean that students may spend less time gazing at the artwork of the books and more time with their text, which is something that parents of more easily distractible students may want to consider.
Interestingly, Bob Books are physically fairly small and, although it can vary depending on the set and level, are notably pretty short, usually being only around 12-24 pages long.
As a result, unlike other readers out there, Bob Books are pretty easy for young kids to handle on their own and actually allow children to be able to finish a book on their own pretty quickly.
This not only significantly reduces the intimidation factor of reading, but can also increase their sense of personal accomplishment, which in turn can help increase their love of reading in the long term.
Approach to Reading
Easy to Read, Child-Centric Design
As we've stated above, Bob Books are physically small,  short and at times make use of humor that appeals to young children.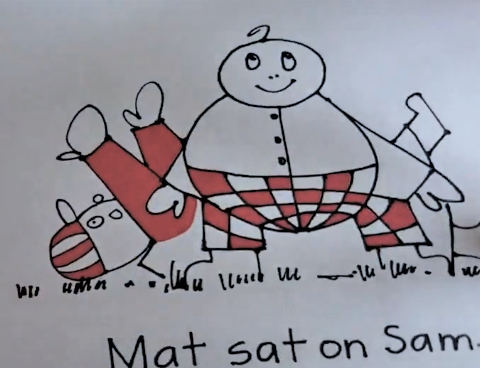 While perhaps not quite as sophisticated in terms of look and feel as some other readers and reading resources out there, their child-oriented design makes them something that most kids will be able to pick up, hold and read on their own.
Perhaps more importantly, they are also books that children will be more able to finish in only a few sittings, providing students with an important sense of ownership over their own reading development that is often missing in other resources.
As a result of all this, Bob Books tend to be a little more enjoyable for kids to go through, which should help reduce their resistance to reading practice.
Phonics-based
The Bob Books series is specifically centered around phonics.
Each story includes specific words and sentences that get students reading and practicing certain phonetic skills, whether that is developing key letter sound fluency, blending, decoding, understanding word families and many other important skills.
With each set of books working on specific skills and progressing in a step-by-step manner, the books can easily be inserted into, and act as a supplement to, just about any established phonics program's lessons or units as extra (or even main) practice.
Optional Sight Words Practice
Interestingly, although centered around phonics learning and teaching kids to sound words out (rather than recognizing the shape of them, for example), Bob Books also has a couple sets that introduce a few common sight words (about 60 in total) using a combination of stories and flashcards.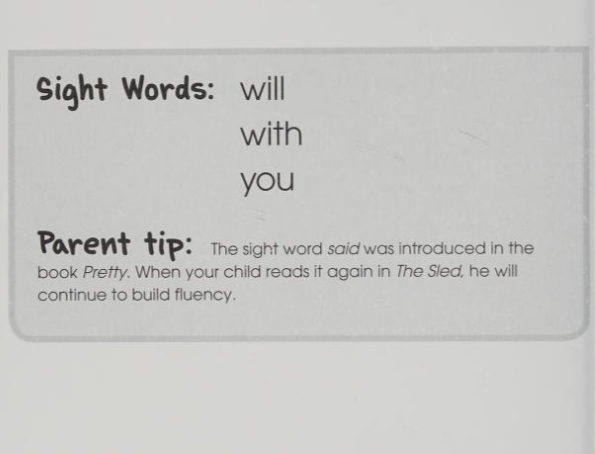 While considered somewhat controversial in some phonics programs, the inclusion of sight words alongside traditional letter sound instruction can help young children improve their speed and accuracy in reading, particularly when it comes to tricky words like "fly," "before" or "they," by having them memorize common but unusual spellings or pronunciations.
Also, as these sight words are contained in their own separate sets, parents are free to include them in their child's practice (or not), depending on their outlook.
How They Work
In general, using Bob Books as part of a reading program is pretty straightforward.
With lots of illustrations and short text on each page, the books are designed to be read by a child independently from the get go, with parents acting more as support rather than as an instructor.
As we've stated, the series is divided into different stages, from pre-reading and beginning reading to more advanced, developing readers, and parents are largely free to pick the set and stage that best suits the needs of a child and their skill set.
This is especially true as the books themselves are independent of one another and have no real connection to one another story-wise.
Those without pre-existing phonics knowledge, for example, should start with the pre-readers, while those with some experience and ability in decoding and blending can begin with more advanced texts.
Once a set and stage has been selected, children and parents start with the first book of the set and gradually move forward book by book until they are ready to move to the next set in the series.
Bob books are, at the end of the day, beginning readers and themselves don't contain any reinforcing quizzes, exercises or activities (although the company has begun offering optional workbooks with written practice exercises).
They are, as we've mentioned, strongly phonics-based and divided up by topic and skill, which means that the books should be able to be used for reading practice alongside practically any systematic phonics curriculum, and should do so fairly naturally.
Pros and Cons
Pros
Easy to Read, Easy to Use
Bob Books can be a solid supplement for early readers, with simple, easy to read text with specific and carefully chosen word examples that help students practice important phonics concepts without frustrating them.
Fun and Illustrated
Bob Books often use simple but fun drawings, as well as a good dose of humor at times, to make reading a bit more engaging and fun for young children, which in turn can help students enjoy reading, rather than see it as a chore to complete.
Divided into skills-based stages and sets
Bob Books are divided into several sets, each of which targets a specific stage of learning and, in many cases, emphasize particular concepts and skills in phonics, such as particular blends, vowel combinations and so on.
As a result, the series can be more easily used by students at different stages of learning and integrated into different phonics programs.
Short and easily completed
Bob Books are usually pretty short, meaning that students are more likely to be able to complete them within a reasonable time period.
This can give them a sense of personal accomplishment that can help them develop more self-confidence in the long run.
Strong phonics-instruction base
Bob Books are specifically designed around phonics instruction, and its content is specifically crafted to help students learn and practice key skills and concepts that will help them become stronger and more capable readers in the long run.
Gentle, step-by-step practice
With its use of simple text, fun illustrations and a gradual progression of textual difficulty across different intra-set levels, Bob Books are a very gentle and approachable way to help students practice reading and are a lot less likely to intimidate or frustrate young children over time.
Available in digital and print forms
Bob Books are available in print and e-book formats, giving parents the freedom to introduce them as traditional books or on a digital device.
Cons
Illustrations not the most sophisticated
Although fun to look at, Bob Books' illustrations are usually simple, mostly black and white line drawings that may not be the most stimulating for older readers.
Not the most compact series of readers around
At the end of the day, there are a lot of Bob Books sets and individual books in the series, and parents picking up many or all of them may find that there is quite a bit to store, organize and keep track of.
Who Are Bob Books Ideal For?
Children who may be intimidated by reading
Short, fun, phonics-focused and easy to read, the Bob Books series can be a good solution to children who have been intimidated or frustrated by longer, more boring readers in the past.
Children who want to more easily be able to finish their own books
Some beginner readers really need that feeling of accomplishment and may have trouble with readers that can take weeks to finish.
With books around 12 pages long and with only a few carefully chosen words per page, many kids will be able to finish a Bob Book in a few days, which can give them a great sense of personal development and achievement.
Those looking to supplement an existing phonics program with more readers
Divided up across different skills and topics, Bob Books can be a great and easily integrated addition to an existing phonics, providing students with additional and relevant reading practice.
Parents of students at different stages of reading
As Bob Books sets touch on many different stages of early reading, they can be a great way for larger families with students at different reading stages to get relevant practice.
Those looking for a series of readers that will carry them through to most stages of reading
In a similar vein, as they do progress from pre-reading skills through those aimed at developing readers, Bob Books can be a solid option for those looking for a single series that can carry their child through different stages of reading.
Who Are They Not Ideal For?
Those looking for a full reading curriculum
Although carefully crafted around phonics concepts, Bob Books are readers and not themselves a full learn to read program.
Those looking for a series with super modern illustrations or graphics
Bob Books are highly illustrated with mostly black and white line drawings and, while fun and perhaps less distracting, they may not be the most engaging for students who really enjoy more detailed or modern artwork.
Price
Note: All prices correct as of writing, all prices in USD.
Although it can vary by retailer, softcover Bob Books sets generally cost around $17.99 and contain around 8-12 books each.
The company also offers more durable hardcover editions, which cost around $32.99 each.
The complete series of sets can also be purchased for around $186.89, which might be a good option for fans of the series and those with several children at different reading stages.
As always, parents should check for the latest prices and for any discounts and offers that might be available.
Or
Or
Are They Worth It?
In general, we feel that Bob Books can be a valuable addition to any family that is just starting their phonics journey.
The books are highly child-centric, being short, easy to read and simply illustrated, meaning that early readers are less likely to be intimidated by them and are more likely to be able to complete them in a reasonable timeframe, increasing their self-confidence in reading.
The books are also fun to read, often using humor and situations that children will find amusing and engaging to read, something that should help make reading practice a little less frustrating and a little less of a chore compared to other options.
Finally, the series is strongly linked to phonics concepts and is divided up across different stages of reading, topics and skill sets, making them very easy to integrate into just about any formal phonics reading program.
Bottom Line
Short, easy to read, versatile, fun and nicely illustrated, the Bob Books series of readers can be an excellent supplement for a phonics-based reading program and can make practice a lot less frustrating and a lot more enjoyable for all involved.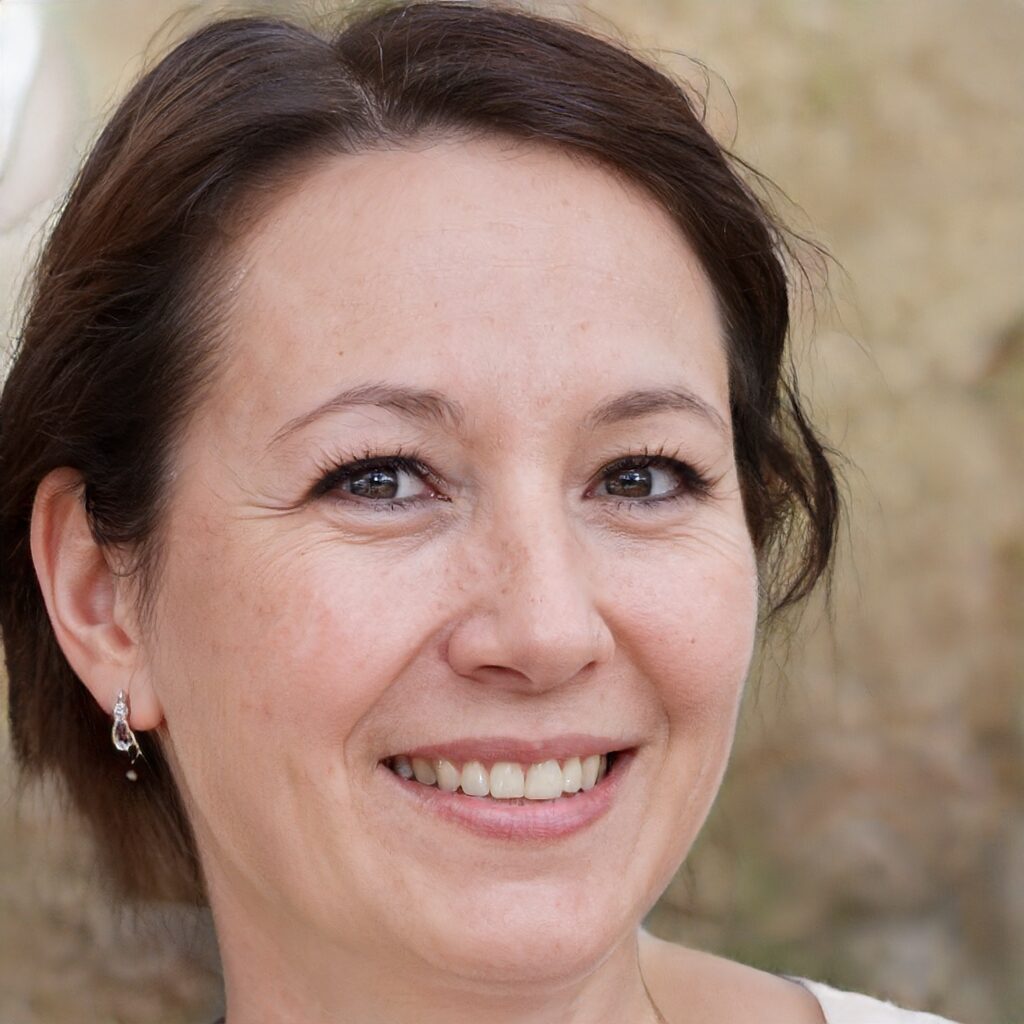 About the Author
Anne Miller is the editor of The Smarter Learning Guide and is a passionate advocate for education and educational technology. A mom of two, she majored in English Language and Literature and worked as a substitute teacher and tutor for several years. When not writing she continues to root for the Yankees and the Giants.