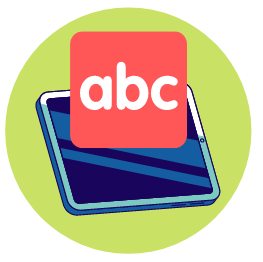 With it's structured and organized teachers manuals, fun leveled storybooks, effective workbook practice and multisensory activities, Primary Phonics can be a highly effective and valuable early reading resource for homeschooling families.
What Is Primary Phonics?
Created by educator Barbara Makar in 1968 and published by EPS (the publisher behind Explode the Code and other curricula of note), Primary Phonics is a beginning phonics and reading program aimed at elementary school students.
Used in both traditional schools and homeschools, the series teaches essential phonics and reading skills through a combination of direct instruction, workbook exercises, activities and games, decodable readers and even short written exercises.
What Ages Or Grades Is Primary Phonics Intended For?
Aimed at K-6 students, Primary Phonics is divided into 6 levels, each of which corresponds to a particular grade level and is aligned to common core state standards.
These are:
| | |
| --- | --- |
| Level | Examples of topics taught |
| K | Letter formation and consonant sounds, short vowels, colors, sight words and more |
| 1 | Long vowels, digraphs, sentence construction, essential decoding |
| 2 | Long vowel combinations, silent e, vowel digraphs ie oe ai ee oo and more |
| 3 | Initial and plural blends, plurals, two syllables and compound words, f-l-s spelling rule, ending consonant blends |
| 4 | R controlled vowels like ar or er ir and ur, consonant blends, digraphs sh ch tsch th and more |
| 5 | Vowel digraphs, compound and two syllable words, y sounds, open syllables, vowel diphthongs and more |
| 6 | More diphthongs like soft c dge, ph, ie, oi, oy, ight and ow, two syllable words, compound words, more plural blends and more |
Although the program is intended to meet specific grade standards for learning, homeschools can, of course, freely make use of the series' books and resources to suit their student's needs and abilities, being quite usable for both advanced and remedial learners.
We feel this is particularly true given Primary Phonics' ample tips and guidance, room for added practice and, perhaps most helpfully, detailed intervention guides, all of which can help parents really tailor the program to their child's specific needs.
Unfortunately, the program really doesn't offer any online placement tests.
As a result, interested parents looking to jump into the program will have to go through the program's scope and sequence and table of contents and ultimately have to make something of a judgment call about their student's relative ability, knowledge and skill – all of which can be a bit of a challenge for new homeschoolers.
That said, EPS does make this process a bit easier than most, offering quite a few freely accessible resources online, such as a comprehensive scope and sequence, standards alignment, sample lessons, readers, workbook pages and more.
Further, the teacher's guides tend to cover several levels (1-3, 3-6) and include various pre-tests and assistance that can help parents know where to start.
In fact, unsure parents can feasibly pick up the teacher's guide, browse through it and do some pre-testing and then purchase the relevant level's materials (workbooks, readers), something that may not be as easy to do with other, more compact or less structured programs.
What's Included In Primary Phonics
Primary Phonics is a pretty comprehensive literacy program that has a components to it, including:
A teacher's manual
Student workbooks
Readers
And reading comprehension workbooks
In this way, Primary Phonics goes well beyond teaching only phonics and decoding skills in terms of literacy coverage (and goes beyond many other reading programs out there, as well), with its resources able to help students develop better reading comprehension, vocabulary skills, writing skills and more.
That said, the program's structure does mean that it's not the most compact curriculum out there and does have a few moving parts to it that will require parents to buy, store, organize and ultimately keep track of several different resources throughout the year.
Teacher's Manual
As an instructor/parent-led program, Primary Phonics makes use of a teacher's manual, which serves to organize and guide lessons, acting as a hub that connects and centralizes the program's different resources.
They also provide a variety of dialogues, activities and even multisensory exercises, something that's pretty cool and is something we feel is often missing from phonics programs.
The teacher's manuals are spiral bound softcover books that are printed in black and white and (with the exception of kindergarten) typically cover several levels, 1-2-3 and 4-5-6, meaning parents helpfully only have to purchase one guide for several years worth of learning.
As we mentioned, it also means that those switching into the program who are uncertain about where to start can pick up the relatively inexpensive guide first and then do some pre-testing or make a judgment call based on the materials inside before buying the workbooks and readers.
The manuals are pretty intuitively designed, with lessons built around specific concepts and skills and the lessons themselves divided into different areas of literacy (phonics, vocabulary, sight words, automaticity, comprehension, writing and more) so that parents can sequentially go through them.
This layout makes the program's lessons pretty easy for parents to follow, as its information and instructions are laid out pretty clearly and in a step-by-step manner, taking much of the guesswork out of teaching a child to read.
In general, the teacher's manuals are moderately scripted, in our opinion.
They provide parents with a fairly clear idea of how to introduce phonetic skills, what to do and what to do next, but don't really offer an explicit word-for-word script to follow and tend to rely on a parent's intuition and ability to interact and converse with their child.
While this format can be very beneficial for parents who like to keep lessons natural and who may like to tailor their dialogue and presentation, it may not be the easiest for new homeschoolers or those who are very uncertain about their own ability to teach phonics.
These parents might need to spend a little time going over lessons ahead of time in order to plan out what they'd like to say or how they'd like to approach concepts.
Combined with the fact that the program periodically includes various activities and games, this can mean that lessons may require a bit of prep time.
Workbooks
In addition to the teacher's manual, Primary Phonics also makes use of student workbooks.
These workbooks contain dedicated exercises that help students practice the concepts and skills taught during lessons and typically contain problems and practice sets that should be familiar to most parents, such as fill-in-the-blanks, connecting work, short writing problems, jumbles and so on.
Although printed in black and white, the Primary Phonics workbooks are fairly well illustrated and contain lots of cartoon illustrations, which are integrated into the exercises and are intended to help students complete tasks.
In general, the use of illustration tends to make things a little more interesting to look at and can make practice a little less stressful and intimidating for students, which is always nice.
The Primary Phonics workbooks are also notably short, usually only around 30 or so pages long.
This does make them seem a lot more approachable and un-intimidating to students and, on the whole, Primary Phonics doesn't really bog students down with excessive exercises, which is always a good thing.
That said, it does mean that those needing or wanting more practice will have to pick up the series' additional practice workbooks ("More Primary Phonics Workbooks"), which are sold separately.
Finally, parents should be aware that the Primary Phonics workbooks are designed to be used in conjunction with the teacher's manuals and per their lesson plans.
There really isn't much in the way of direct instruction booklets and they ultimately aren't something that can really be used as an independent learning resource, in our opinion.
Readers
As might be expected of a reading program, Primary Phonics also makes use of dedicated leveled readers.
These are short, approachably written texts with simple, fun black and white illustrations.
The readers are ultimately designed to match both the reading skill of the level they are intended for, as well as the topics covered in each lesson, e.g. short vowels, different digraphs, particular consonant blends and so on, making them an excellent and more focused tool for concept reinforcement.
In fact, the books even come with a list of phonetic elements, rules and words on their inside cover, which can be great for doing a pre-reading review.
On the whole, the stories themselves can be pretty cute and enjoyable for kids, with books like "Fish Fun," where a sheep is confounded by the various sea creatures it encounters on the shore.
While the books perhaps won't have kids exactly rolling around on the floor laughing in joy, they are simple enough for kids to grasp without talking down to them or becoming boring or staid, a delicate balance that not all reading programs manage to achieve.
One thing we particularly liked is that each set of a level's readers are designed to be progressive in their difficulty, gently guiding students to more challenging and sophisticated reading without becoming too overwhelming or frustrating.
Interestingly enough, the readers are also available as audio CDs, where each story is read aloud clearly and professionally by voice artists.
These CDs can be a nice addition to the program's lessons and can add a welcome additional multisensory component to learning that students might enjoy.
They can also be of great help to students with reading difficulties and challenges, particularly when used alongside the program's recommended differentiation resources, and can make the program generally more accessible, which we always appreciate.
Comprehension Workbooks
Interestingly, unlike many other reading programs we've seen, Primary Phonics includes dedicated reading comprehension practice sets, which are located in their own comprehension workbooks.
These comprehension workbooks generally have a similar look and feel to the series reading practice books, being short (30 pages or so) and printed in black and white.
Rather than relating to the program's lesson plans and teacher's manual, however, they are instead linked to the program's readers (with one workbook covering a level's readers), asking students to answer specific questions that test their understanding of what they've just read.
To do so, the workbooks are filled with a variety of workbook exercises, such as sequencing exercises, multiple choice questions, crosswords, short writing or drawing activities and more.

This diversity of activities tends to make things quite a bit less boring than the usual assortment of simple short sentence questions while still doing a good job at keeping practice specific and focused, which is always nice.
Approach To Teaching Reading
Systematic, Synthetic Phonics
Primary Phonics is an explicitly taught, synthetic phonics program, i.e. one that deliberately and clearly outlines and explains phonetic elements, rules and concepts to students through direct instruction.
The program also teaches in a systematic, part-to-whole manner, starting off by teaching letter sounds, progressing to blending and segmenting skills and gradually guiding students to more challenging reading practice along the way.
This explicit, synthetic approach stands in contrast to more inductive or analytic phonics reading programs, which introduce words and sentences first and have students break them down to derive phonetic rules from them.
In general, this systematic and synthetic approach to teaching kids to read is fairly gentle and doesn't rely quite as much on guessing or being able to derive understanding from context.
Consequently, it can reduce the amount of "cheating" that can happen early on in reading development.
Interestingly, and much like Jolly Phonics and a few other programs, as the program integrates a good deal of comprehension practice it tends to address a fairly common complaint directed at synthetic phonics programs – a lack of contextual learning – which is nice.
Parents should be aware, however, that Primary Phonics' teaching method does involve quite a bit of repetition and review, which is designed to make sure students are capable and secure in their skills before advancing.
While this is usually very useful and helpful for most students, some students (particularly those who are quick learners when it comes to reading) may not be thrilled about it and find the review and repetition a bit boring.
Parent-led Instruction
Primary Phonics is a teacher/parent-led program, with parents teaching the lessons, initiating and guiding students through discussion and generally assigning reading and activities.
With more intense supervision and guidance, lessons are kept pretty organized, are able to explore more complex ideas and exercises and allow parents to more quickly respond to a child's understanding and skill compared to more self-study methods of learning.
Perhaps as importantly, as the program is filled with back and forth dialogues, activities and even games, it can also provide a great opportunity for parents to spend time with and bond with their child over reading, something that many families will appreciate.
On the downside, with parents needing to prepare and lead lessons and activities, as well as needing to assign and manage student work, the program can be a bit time intensive, which may be a challenge for some busier families.
Multisensory Lessons
Although Primary Phonics makes use of traditional readers and workbook exercises, its lessons can also be quite multisensory.
Lessons can, for example, include discussions, crafts, games, flashcards and even audio CDs, all of which can make learning a lot more dynamic, memorable and enjoyable for students (not to mention parents) compared to traditional pen and paper programs.
The use of multisensory activities also can help make learning a lot easier for students with different learning preferences (such as kinesthetic learners), which we always appreciate.
That said, as with other programs, these multisensory activities can extend the length of lessons somewhat and may require parents to keep a tighter rein on learning to some degree in order to prevent lessons from veering off track too much.
More Than Just Reading
Finally, Primary Phonics lessons involve learning and activities that go beyond simple phonics and reading practice.
Lessons, for example, tend to also include work on student vocabulary development, reading comprehension and even basic writing development.
In this way, Primary Phonics can be considered a far more comprehensive and holistic reading program, teaching a broader array of important literacy skills than most other learn to read programs, which tend to center more on letter sounds, phonic rules, blending and segmentation.
That said, parents should be aware that the program is not a complete ELA program and does not really teach things like grammar, spelling, handwriting and other important language skills.
How It Works
Primary Phonics is a pretty straightforward program.
As we've mentioned, it is parent-led, with parents working from the teacher's manual and using it to introduce and teach concepts, perform various activities, assign work in the workbooks (usually several per level) or readers and so on.
The series is divided into 7 levels, ranging from K to grade 6, which roughly correspond to common core standards for phonics instruction, and each level in the series is made up of about a year's worth of ~30 minute lessons at a 3-4 day a week schedule.
The lessons themselves are typically divided into different sub-sections, each of which corresponds to a different literacy skill.
These can include:
A warm up review of letter sounds, blends, digraphs or other previously learned phonetic skills
Phonemic awareness to help students learn to pick out letter sounds in increasingly complex words, usually with parents slowly sounding out words and students carefully picking out sounds or concepts.
Direct and explicit phonics instruction
Vocabulary, which involves helping students learn and understand lesson words and concepts (Word Knowledge), as well as learn new sight words
Reading skills workbook practice, which is done by students in their phonics workbook with help from parents (at first) and then alone
Automaticity, which is intended to help students develop faster and more fluid reading skills…often through the use of flashcards
Comprehension – discussions and exercises to make sure students understand the words used in a lesson
Writing – which usually involves students completing sentences or otherwise writing down certain words provided in the lesson and that link to the phonetic concepts taught
Reading in Context – students put their learning into practice and read a story from their readers, in later levels working on accuracy and expression
Comprehension and Response – Students then work on their comprehension workbook exercises and even can have discussions about each story to check that they've understood what they've read
Lesson extensions – parents are given the opportunity to take learning deeper and help students practice and review certain concepts, taking lessons deeper with additional exercises or even multisensory activities and crafts
Lessons in the program are usually taught over the course of 3 or 4 days, with parents and students tackling around 4-5 sub-sections per day, with the last day marked for additional review, rereading or intervention if necessary.
Parents who find that their children are struggling with reading can take advantage of built-in lesson differentiation tips, which can offer some extra activities and suggestions for assisting students beyond what is typically required in a lesson, although those with students with learning difficulties (such as dyslexia) or who are really struggling should probably use the program's intervention manuals.
Is Primary Phonics a Secular Program?
Used by schools and homeschools alike, EPS' Primary Phonics is a secular early reading program, making no mention of God, the Bible or religious beliefs.
As a result, we believe it can be a great fit for secular and neutral homeschools, as well as faith-based families who are simply looking for a solid phonics program to use.
It may not be a great fit, however, for families looking for a reading program that integrates faith-based learning or that makes use of religious texts.
Pros and Cons
Pros
Strong synthetic phonics instruction
Primary Phonics carefully and explicitly teaches students key phonetic rules and skills, gradually taking them from learning basic letter sounds to reading words and sentences in an effective and organized manner.
Lots of fun and interesting readers
Each level in Primary Phonics contains around 10 or so short, charmingly illustrated and fun leveled readers that should give students plenty of focused, skill linked and engaging reading practice throughout the year.
Teaches far more than just phonics
Beyond phonics, Primary Phonics also can help hone students' vocabulary, writing and reading comprehension skills, making it a far more comprehensive and balanced literacy program than many competitors.
Multisensory lessons
Aside from its workbook practice, Primary Phonics also teachers through discussions, activities, audio and games, all of which can make it suitable to a wide variety of learning preferences.
Easy to follow teacher's guide and lesson plans
Primary Phonics' teaching guide and lesson plans are thorough, well organized and scripted, making them pretty easy and effective for homeschooling parents to use.
Offers differentiation and intervention resources and support
Between its extra practice problems, differentiation tips and intervention series, Primary Phonics offers a lot of support for both struggling readers and those with learning difficulties.
Cons
Can involve a number of components for parents to pick up
Levels in Primary Phonics can involve several reading workbooks, several comprehension workbooks, 10 or so readers and a multigrade teaching manual.
As a result, parents do have a few resources to buy, store and keep track of over the course of a year.
Full sets not the cheapest out there
Although its individual resources are fairly affordable, and while it's certainly not hugely expensive, having a number of items to buy does raise the overall cost of the program to some degree, which can be an issue to those on very strict budgets. 
Who Is Primary Phonics Ideal For?
Families looking for a solid systematic phonics program
Primary Phonics offers a relatively easy to follow and effective synthetic phonics program, and can be a great option for those looking for something that can carry students from the very essentials of phonemic awareness to reading sentences and paragraphs.
Families who like activity-based, multisensory learning
Although it does make use of workbooks and exercises, Primary Phonics also weaves multisensory activities into its lessons, making it a good option for those who like a bit of audio or hands on learning.
Children who do well with lots of practice and repetition
Lessons in Primary Phonics include a good deal of concept and skill reviews, which can make it a good option for children who tend to forget things over time.
Those who like to teach naturally and even improvise or modify lessons
Although although is pretty well scripted, Primary Phonics doesn't usually provide a word for word script in its lesson plans, which means that parents have a bit of room to put their own spin on teaching.
Families of struggling readers
Primary Phonics includes a good number of teaching tips and differentiation ideas throughout its lessons.
In addition, and in contrast to most homeschool phonics programs, itbactually has dedicated intervention resources that can make it highly useful for families of struggling readers and those with learning difficulties.
Those looking for a more well-rounded literacy program
As mentioned previously, Primary Phonics also teaches some writing, vocabulary and a good deal of reading comprehension, making it a pretty well-rounded literacy program overall.
Who Is It Not Ideal For?
Students who hate workbook-style exercises
A key component of Primary Phonics is its workbook style reading and comprehension exercises, which might be an issue for students that dislike such practice methods.
Families looking for more hands-off instruction
Primary Phonics is a parent-led reading program that has parents lead lessons, guide discussions, introduce activities and monitor student work.
As a result, it may not be the most ideal for busy parents who may not have quite as much time to dedicate to teaching.
Those looking for a complete ELA solution
Although it does teach more than just phonics, Primary Phonics isn't a complete ELA program and doesn't really teach things like handwriting, formal spelling or grammar rules.
Price
Note: Prices correct as of writing, all prices in USD.
As we've discussed, a year's learning in Primary Phonics can involve a few components, notably a teacher's guide, several workbooks, several comprehension workbooks, a set of 10 reader/storybooks and, optionally, audio CDs of the storybooks and additional workbook problems.
If necessary, the company also produces specialized intervention teacher's guides and blackline masters.
While much depends on the individual retailer and their pricing, a rough approximation of cost for the program's resources can be found below.
Teacher's Guide K – $14.59
Teacher's Guide grades 1 2 3 – $43.79
Teacher's Guide grades 4 5 6 – $43.79
Workbooks – $10.79 each
Comprehension workbooks – $7.09 each
Storybooks (usually sold as set of 10) – $37.29
MORE workbooks – $10.79
Full year sets – approximately $186-$328 depending on grade.
As always, parents should check for the latest prices for Primary Phonics resources, as well as for any discounts or offers that might be available.
Or
Is It Worth The Price?
Ultimately, although perhaps not the cheapest program around, we feel that Primary Phonics is a great resource that can provide excellent value to homeschooling families.
The program provides solid, effective synthetic phonics instruction and, thanks to its systematic structure and organized teaching guides, teaches in a way that's easy and straightforward for both parents and students to follow.
In addition to its workbook exercises, Primary Phonics program also makes use of a variety of resources and activities, from fun leveled readers to crafts, in order to help students better grasp concepts and master essential phonics skills.
Further, the series is also very comprehensive as a literacy progran, going beyond teaching essential reading skills to help students develop stronger comprehension, vocabulary and even writing skills.
Finally, Primary Phonics also offers a wide variety of extra practice and intervention resources, including specialized teaching manuals, all of which can be extremely helpful for parents of children with reading difficulties.
Bottom Line
With it's structured and organized teachers manuals, fun leveled storybooks, effective workbook practice and multisensory activities, Primary Phonics can be a highly effective and valuable early reading resource for homeschooling families.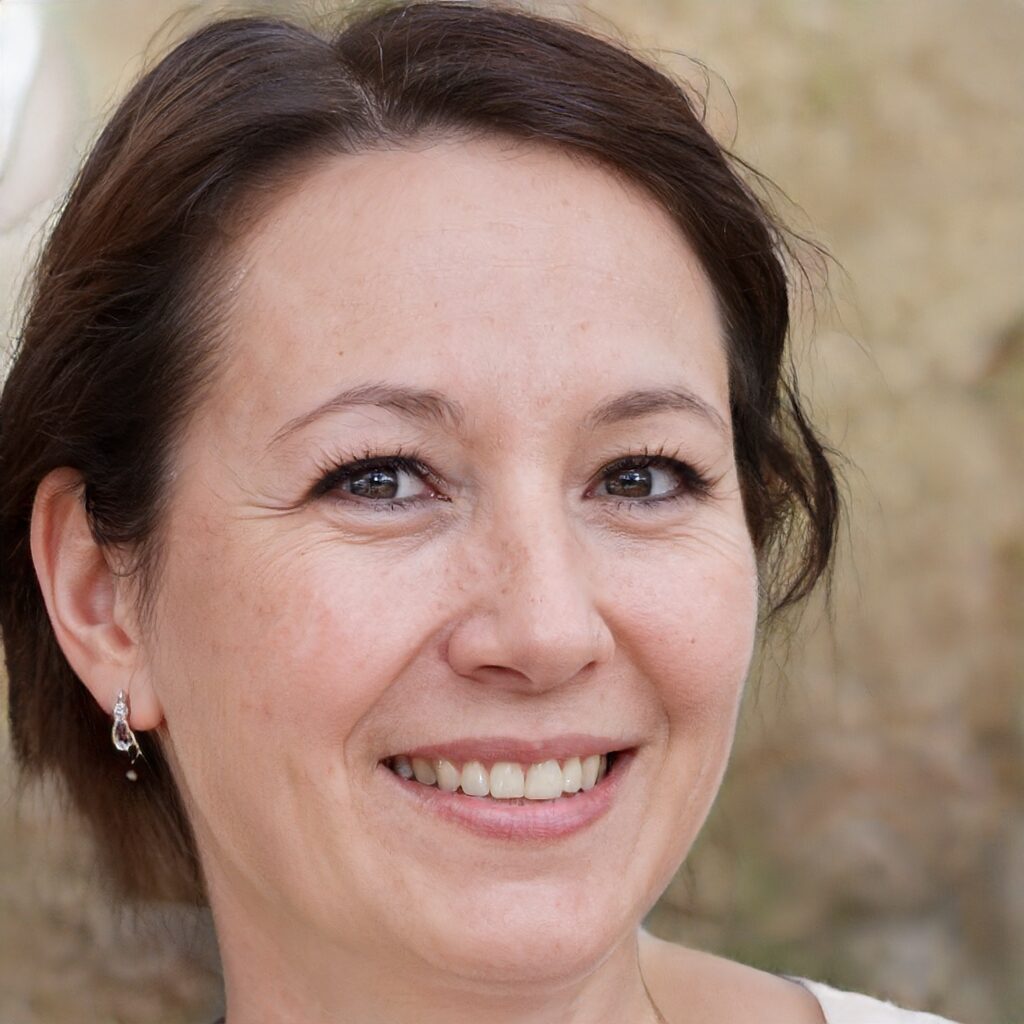 About the Author
Anne Miller is the editor of The Smarter Learning Guide and is a passionate advocate for education and educational technology. A mom of two, she majored in English Language and Literature and worked as a substitute teacher and tutor for several years. When not writing she continues to root for the Yankees and the Giants.