The importance of teaching a child to write goes well beyond their schoolwork – writing can be a powerful tool for self-expression, communication and critical thinking, as well as an outlet for their creativity.
More than most, homeschooling parents have the opportunity to shape their child's writing ability and help them develop a lifelong love for the written word.
Too often, however, parents worry that an overly rigid and strict approach can stifle student creativity and cause them to hate writing.
A good writing program, however, can offer families an easy to learn and systematic approach to writing, helping students become more effective and efficient writers while still nurturing and honing their creativity and passion.
In this article, we'll examine what makes a homeschool curriculum effective, what parents should look for, what they should look out for and provide a list of some of our favorite programs. 
The Importance of A Good Homeschool Writing Curriculum
A good writing curriculum can be critical to homeschool learning.
Writing is a fundamental form of communication that is essential to many different areas of life, from academic and professional work to personal correspondence.
The critical communication and analytic skills that students learn in a writing program can help them more effectively communicate their ideas and opinions and even help them to persuade others about the justness of their argument or point of view.
A good homeschool writing curriculum goes beyond teaching the mechanics of language, teaching students to analyze and synthesize information, organize their thoughts more logically and then express their arguments clearly…all of which can help them to not only learn to communicate better but also to become more effective problem solvers.
Finally, through writing, students can learn to hone their creativity, letting them learn from different styles of writing and encouraging them to find their voice and develop their own unique style, helping them to become lifelong learners eager to express themselves and explore the ideas that fill the world around them.
What To Look For In A Homeschool Writing Curriculum
When picking a homeschool writing curriculum, there are a few things that parents should look out for to make sure that the program they're interested in fits their and their childrens' needs.
Level of Parental Involvement
Learning to write can be time and effort intensive, with students producing written work, getting feedback and trying again repeatedly through the year.
As a consequence, many writing programs can also be quite intensive, requiring parents to teach, guide, monitor, edit and evaluate student work.
While some parents may have the time necessary to intensively work with their child and may do well/enjoy a parent-led program, others may benefit from a program that can guide a student along in a more self-study manner.  
Coverage of Writing Genres
Over the course of their academic careers, students will be expected to produce different kinds of writing, from stories, poems and other creative writing exercises to expository, informative persuasive and research writing, as well as the formal essay in upper years.
A good homeschool writing curriculum should introduce a variety of writing genres to a student, as far as is appropriate to their grade and age level of course, in order to hone their skills and knowledge as much as possible.
Mechanics
In addition to teaching composition, a good writing program should also cover grammar, spelling, punctuation, and sentence structure, often referred to as the mechanics of writing.
These mechanics are crucial for writing correctly, and formal instruction in their use can reduce confusion and help students produce higher quality writing.
The Writing Process
Writing is a process and teaching students to approach their work in an organized and systematic way is essential in helping them learn to produce quality writing. 
Parents should therefore make sure that any curriculum they are considering formally teaches students how to brainstorm, draft, revise/edit, and create a final copy of the writing projects they are given.
Progressive Skill Development
Like reading, learning to write can, at times, be a challenging endeavor for many students.
A good homeschool writing curriculum should develop students' writing skills over time, starting with basic skills such as sentence structure and grammar, and progressing to more complex skills such as paragraph or essay writing.
It should also break down complex writing tasks into smaller, more manageable tasks and reinforce these skills through practice and repetition.
In this way, students are less likely to be intimidated by sudden jumps in the workload and are less likely to develop harmful skill and knowledge gaps over time.
Varied Writing Prompts and Exercises
Once a student has a good grasp of the fundamentals of sentence structure and composition, they'll need interesting topics to pique their interest and motivate them to write.
After all, there's nothing worse than having to write about something you really don't care about.
To keep students engaged, parents should look for a program with a good variety of interesting writing prompts that both challenge a student's skill and get their creative juices flowing.
Structured vs Free Writing Programs
Generally speaking, homeschool writing curricula can differ quite a bit in how they approach writing prompts or tasks.
Some favor a more structured and directive approach, focusing more on the writing process, in creating correctly structured works and generally laying out clear guidelines, expectations and even models to help students understand both what is expected of them and how to approach their work. 
Although considered a bit restrictive by some, this approach can teach students to approach writing very systematically, breaking the entire writing process down into specific, smaller tasks.
This can be very helpful in giving students a sense of direction and structure to fall back on when prompted to write.
In this way, these programs can reduce a reluctant student's anxiety about writing and prevent them from blanking during a writing exercise.
That said, too much structure in a program can also be stifling, limiting a students ability to flex their creative muscles and making writing more formulaic, which in turn can cause them to disengage from writing altogether.
In contrast, programs that emphasize more freedom can encourage students to develop their own writing voice and style, helping them learn to see writing as a way of expressing themselves, rather than an academic task.
Such programs tend to give students a greater ability to choose topics or prompts to write about, which can increase their overall engagement and motivation to write.
However, giving students too much freedom can also have its downsides.
Some students may panic when faced with an open prompt – without any clear structure or guidance to follow, they may have a hard time knowing where to start and become frustrated.
With some students, this can lead to chaotic writing, where they simply dump information on a page, while others may simply turn off and refuse to write altogether.
Recognizing the benefits and limitations of structured and freewriting curricula, today there are very few programs out there that are purely one of the other.
They do, however, differ in how much structure and how much freedom they have in their prompts and exercises, which is something that parents will have to consider.
Feedback and Assessment
Finally, a good homeschool writing curriculum should have a built-in system for parents to give constructive feedback on and assess student writing.
As most parents aren't formally trained in language arts instruction or professional writers, the process should also make things as simple and easy as possible, making use of detailed rubrics and scoring sheets and ideally offering lots of tips, troubleshooting and guidance from a detailed instructor's guide.
Homeschool Writing Curriculum We Recommend
Stand Alone Writing Curricula
Write At Home (Grades 5-12)
WriteAtHome is an online writing curriculum that combines the principles of self-study with personalized coaching.

Through its online lessons and quizzes, the program teaches students how to write effectively across various genres and styles and does so in a self-paced manner, making it ideal for busy homeschooling families.
One of the unique characteristics of WriteAtHome is the fact that each student is assigned a personal writing coach who provides detailed feedback on their writing assignments.

These coaches go over student writing, offering corrections, helping them identify their strengths and weaknesses and giving them detailed feedback on how to improve their writing.
Finally, with WriteAtHome students get ample practice in writing, being assigned anywhere from 8-32 full writing assignments (depending on the course) to help hone their skills and develop strong writing habits.
Read our in-depth review of WriteAtHome for more information
Or
Night Zookeeper (K-6)
Night Zookeeper is a fascinating online writing curriculum from the UK that teaches children writing skills through an imaginative gamified online world and a wide variety of useful digital classes and tools.
The program is centered around the Night Zoo, a fictional befogged zoo whose creatures the user must find and protect against invading alien robots by solving writing challenges such as prompts or language arts concept quizzes, leveling up, collecting in-game rewards and upgrades as they do so.
Interestingly, students can choose to complete prompts as a guided process (through a chat-like interface) or in freewriting manner, giving them more control and freedom.
Prompt answers are actually sent to tutors that the company hires for constructive feedback and encouragement and may even (with user consent) be published to the wider Night Zookeeper audience, which is kind of cool.
In addition to the main game, students can freely select from a variety of different writing prompts across a number of styles, from poetry to fanfiction to letter writing, enjoy cartoon lessons that work on particular writing styles and even play writing-oriented games and projects.
Through this interactive digital platform, Night Zookeeper ultimately encourages students to explore different genres and writing styles and, through its fun and unique design, can help even more reluctant writers develop a passion for writing.
Read our in-depth review of Night Zookeeper for more information
Or
Institute For Excellence In Writing (IEW) (Grades 3-12)
Institute For Excellence In Writing (IEW) is a classically-inspired curriculum that uses a structured and systematic approach to teach writing skills.
One of the defining characteristics of IEW is its strong emphasis on writing as a systematic process.
The program provides students with a clear, step-by-step approach to writing different pieces (taught through lessons and engaging videos), carrying them through the entire planning, brainstorming, outlining, drafting, editing and revising process while placing a strong emphasis on organization, clarity and coherence.
In this way, the program can provide students with specific and effective methods and frameworks to follow when encountering a writing prompt, something that can make it quite effective for reluctant and disorganized writers.
In addition to its main writing program, homeschools can also fill out the writing instruction with related materials for reading, grammar, spelling and vocabulary, turning the program into a comprehensive language arts program, which is kind of cool.
Read our in-depth review of IEW for more information
Or
Essentials In Writing (EIW) (Grades 1-12)
Essentials in Writing is a video-based, self-study writing course that teaches students how to use the writing process to produce different writing formats in a systematic, step-by-step approach.
Through its combination of short, demonstrative videos and lessons, worksheet exercises and prompts, students learn the fundamentals of proper writing, grammar and mechanics starting from the very fundamentals of sentences and paragraphs in earlier levels and working their way up to full essays and papers later on.
Interestingly, during the videos the program's founder actually models proper writing (rather than just discussing it), working his way through its creation in a systematic way, verbalizing his reasoning and stylistic choices as he goes – something that can give students deeper and more applied insight into the writing process than most other programs can provide.
As an additional service, homeschooling families can pay for an EIW scoring service, which has students submit their work to educational professionals for specific and actionable advice and grading.
All this makes for a program that not only teaches students good writing habits, but does so in a way that lets them work largely on their own – something that we feel busy parents will appreciate.
Read our in-depth review of EIW for more information
Or
Check out Essentials in Writing
Brave Writer (K-12)
Brave Writer is a writing program with a rather unique approach that centers the learning around the child, their thoughts and their interests rather than the other way around.
Inspired by the Charlotte Mason method, the program seeks to help parents create what it calls a lifestyle, with tons of activities such as freewriting, nature walks, journaling, poetry tea times, copywork and dictation exercises and, yes, formal writing projects, that are meant to help students both develop their writing skills and a love of writing.
In addition to these activities, Brave Writer also incorporates a strong literature-based learning element, with students being encouraged to read and analyze a wide range of literature to both help them better understand writing structure and conventions and to inspire their own works.
While the program does emphasize the writing process and developing proficiency and skill, it does so as a long term process, one that starts with getting students to open up and start writing fluidly and creatively before working on honing and developing their material through copywork, dictation, discussion and, of course, grammar and mechanics.
In this way, Brave Writer can be a good option for those who find more traditional, structured and systematic programs a little too constraining.
Read our in-depth review of Brave Writer for more information
Or
Lost Tools Of Writing (Grades 7-12)
The Lost Tools of Writing (LTW) is a classically-inspired homeschool curriculum for students in middle to high school.
The program aims to help students develop stronger writing skills through the use of classical rhetorical strategies and breaks writing down into an orderly and structured method centered around the three Canons of Rhetoric – invention, arrangement and elocution.
Through a combination of video instruction (aimed at parents), discussion, worksheets and prompts, students learn to identify rhetorical devices, to analyze and think critically about writing and, of course, to plan, organize and compose their thoughts and ideas.
One of the defining characteristics of the program is its heavy use of Socratic style writing, where parents and students work together to explore writing concepts, tropes, techniques, skills and, of course, the process of writing itself.
As a result, the program can be a great option for those who enjoy learning with their children with lively and sometimes thought-provoking back and forth discussions and projects.
Read our review of the Lost Tools of Writing for more information
Or
Check out the Lost Tools of Writing
Writing & Rhetoric (Grades 3-9)
Writing & Rhetoric is a faith-based and classically inspired language arts program with a strong written component (as well as a strong oration component as can be inferred from its name). 
The program makes extensive use of classical literature, encouraging students to read, learn from and model their writing on these texts through discussions, narration, copywork/dictation exercises, parts of speech exercises, prompts, outlining exercises and more.
Interestingly, the program also teaches students oral storytelling skills, which in turn helps learn proper structure and can help them hone their techniques and flourishes in their own writing.
In this way, students are both exposed to and learn strong writing skill and techniques directly from various great works, a distinct benefit for homeschooling families following a classical approach.
Check out our in-depth review of Writing & Rhetoric for more information
Or
WriteShop (K-12)
WriteShop is a homeschool writing curriculum that uses a structured and systematic approach to get students comfortable writing.
The program guides students through the different stages of the writing process in a step-by-step process through various interactive lessons, providing them with a particular methodology to use when writing and using a variety of games, puzzles, crafts, discussions, worksheets to help keep the learning fun and engaging.
With its highly scripted instruction guide and detailed lesson plans, the program is easy to teach and can be an excellent choice for those who are new to homeschooling and those uncertain about their own language arts or writing skill.
Check out our in-depth review of WriteShop for more information
Or
Writing With Skill (Grades 4-8)
Published by the Well-Trained Mind and part of their Complete Writer series, Writing With Writing With Skill is a homeschool writing curriculum that is focused on developing writing skills in upper elementary to middle school students.
A fairly rigorous program in writing, students enjoy passages taken from classic texts and stories and learn everything from proper structure and mechanics to research skills, essay writing and literary criticism through a combination of detailed instruction, activity pages, modeling, discussions and more.
Although it is parent led, the program's rather hefty instructor's guides offer parents richly detailed lesson plans, rubrics, tools and guides to help make teaching fairly straightforward, and there is a good amount of independent work thrown in, which can help free parents up a bit more.
Writing A-Z (K-6)
Created by the founders of Reading A-Z, Writing A-Z is a full-suite online writing curriculum popular in both homeschools and traditional schools.
The program offers a bank of writing and grammar lessons and gives students access to a gamified learning environment where they can find a range of writing activities, games and prompts, as well as interactive tools for planning, drafting, revising and publishing their work.
From this environment, students can, for example, work with tools that teach them to outline, use guided apps to create their own book or story in a step by step manner, and even engage in freewriting and journaling exercises.
The program even breaks many of these projects down into smaller, sequential tasks, guiding and helping students learn to approach writing as a more organized and step-by-step process.
In addition to the online component, parents can access their own portal that, in addition to providing them with course management tools and scoring rubrics, also gives them access to full and detailed lesson plans and printable worksheets, complete with graphic organizers, short prompts and extensive differentiation tips and guidance.
Read our in-depth review of Writing A-Z for more information
Or
Differences Between A Writing Curriculum and A Language Arts Program
Rather confusingly, homeschooling parents looking for teaching materials will find that there are both writing and complete language arts programs out there to choose from.
Making things a bit more complex, there is significant overlap between the two, owing to the fact that composition and writing is often included in an ELA program worth its salt.
The difference between the two lies mainly in their respective focus.
While a comprehensive language arts program tends to cover the complete range of reading, writing, speaking, listening and comprehension skills, a homeschool writing curriculum focuses specifically on teaching writing.
These programs tend to use their many weeks of instruction to work on structure, style, grammar and mechanics (largely eschewing topics such as vocabulary, handwriting, comprehension and public speaking) with an overall eye towards getting students to write as much as possible and to write well,
These curricula tend to contain a greater number of writing prompts and assignments compared to a typical language arts program and tend to really emphasize exposing students to different types of writing and exploring the writing process in greater depth.
As a result, while an English language arts program should be an essential part of any homeschooling family's schedule, those interested in getting focused or more in-depth writing instruction should probably look at picking up a writing program, as well.
What Are Some Potential Issues Parents Have To Look Out For When Picking A Curriculum?
When picking a homeschool writing curriculum there are a few things in particular that we feel parents should watch out for.
Too rigid
As we mentioned, some curricula are very good at providing students with a specific, structured and step-by-step way of approaching certain writing tasks.
In moderation, this gives students a reliable and repeatable method for writing to fall back on when faced with a writing task.
If a curriculum doesn't allow students to flex their creative muscles with more open-ended tasks or doesn't tolerate slight deviations from the standard, it can seem too rigid and constraining and the formulaic output students produce can kill their love of the writing before it has a chance to blossom.
Too flexible
Similarly, should a writing curriculum be too flexible and too focused on free writing activities, students may not learn how to properly organize and structure the different types of writing they are expected to learn, which can harm their studies in the long run.
Not enough focus on mechanics or grammar instruction
While perhaps not every student's favorite part of writing instruction, learning proper grammar and mechanics is key to helping students create coherent and understandable writing.
While it's often tempting to skip over this admittedly often dry content, a proper understanding of grammar and mechanics can help students produce better, more complex writing and prevent them from becoming frustrated by the many quirks of the English language.
Lack of personalization or adaptability
Homeschooling parents know that there is no one-size fits all when it comes to teaching kids, and writing is no different.
Any program that doesn't offer at least some possibility for adaptation or differentiation is likely not to be such a great choice to meet a student's particular needs and learning style.
Limited focus of writing
Let's face it, some forms of writing (argumentation, creative writing) are a lot more interesting and fun to do compared to others (say, research papers).
Be that as it may, a curriculum that focuses on only a few kinds of writing does a disservice to students, preventing them from getting a well-rounded writing education.
Excessive workload
While students do need to practice in order to become proficient and fluid writers, a homeschool writing curriculum with too many prompts and exercises can cause students to burn out under the stress (not to mention the extra workload it places on parents).
Lack of scripting or guidance for parents
Not every parent is a proficient and experienced writer, and not every parent may be familiar with the methods and tools a program might use to teach writing.
A curriculum that doesn't provide enough parental guidance and clear instructions for use can be frustrating, confusing or even impossible for parents to teach with.
Bottom Line
For homeschoolers, finding the right writing curriculum can be a critical step in helping a student develop a strong foundation in writing and to nurture their growth as effective communicators.
Selecting a program that fits a student's learning style, interests and goals can help create a more engaging and enriching learning experience, which in turn can foster creativity and a love of writing.
Consequently, it's important for parents to take the time to explore different programs and consider their and their students' needs before making a selection.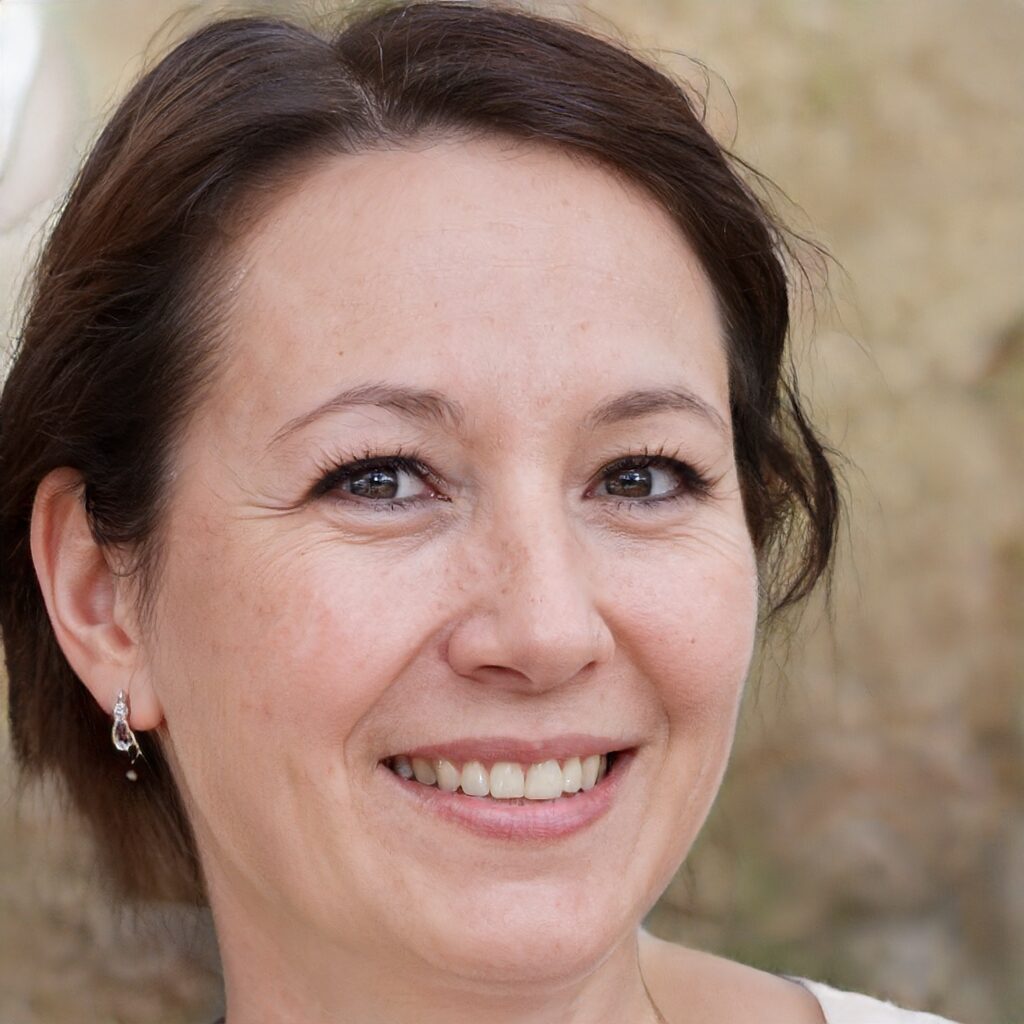 About the Author
Anne Miller is the editor of The Smarter Learning Guide and is a passionate advocate for education and educational technology. A mom of two, she majored in English Language and Literature and worked as a substitute teacher and tutor for several years. When not writing she continues to root for the Yankees and the Giants.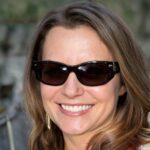 Jennifer
Jennifer Keenes is a writer and a new mom living in Florida. She studied education and, prior to becoming a freelance writer, worked as a substitute teacher at the elementary and middle school level. She is a big fan of the beach, working out and homeschooling her two daughters.