Early childhood is a critical stage of human development and learning.
Babies are born ready and willing to learn and parents who encourage learning through play can lay a strong foundation for positive cognitive development for the years to come.
KiwiCo and Lovevery are two companies that have developed subscription boxes filled with hands-on learning material specifically for babies and toddlers.
These two companies' subscription boxes are both great quality and have become extremely popular with parents of young children over the years, especially with those who are more inclined towards a Montessori approach to learning.
Despite their similar audience and approach to encouraging development, these companies have some important differences that parents need to consider before subscribing to their services.
We compared these two kit providers across a variety of criteria so parents can have an easier time figuring out which is best for their child.
What is Kiwico
KiwiCo is a subscription educational box provider that aims to promote children's interest in science, technology, engineering, art and math (STEAM) through a variety of engaging, hands-on and creative activities.
The company offers several lines of expertly-curated monthly boxes, which it refers to as Crates, designed for kids ages 0-14+.
KiwiCo Crates are not only designed around different age groups, as might be expected for a STEM/educational subscription box, but also center around a variety of interests and activities, including general science, art, geography and culture, food science and even engineering.
| | | |
| --- | --- | --- |
| Line | Subject | Ages |
| Panda | Early development | 0-24 months |
| Koala | Toddler development and intro to STEAM | 2-4 years |
| Kiwi | General STEM | 5-8 |
| Atlas | Geography and Culture | 6-11 |
| Yummy | Food Science | 6-14 |
| Doodle | Arts and crafting | 14+ |
| Tinker | Engineering | 9-16+ |
| Maker | Crafting | 14+ |
| Eureka | Engineering and Design | 14+ |
For the purposes of this comparison (and to keep things more fair and representative), we will look more at their Panda and Koala kits, since these are more directly comparable to Lovevery's Play Kits in terms of age and subject matter.
What is Lovevery
Lovevery is a Montessori-inspired subscription box service designed to promote healthy early childhood development through independent, hands-on play and learning.
Curated by teams of educational and developmental experts, Lovevery's Play Kits are aimed exclusively at babies and toddlers between the ages of 0-48 months.
Each kit is centered around the emerging skills and abilities of important developmental stages and are sent out during specific periods in the child's first 4 years.
| | |
| --- | --- |
| Kits | Months |
| The Looker | 1-3 |
| The Charmer | 3-4 |
| The Senser (sic) | 5-6 |
| The Inspector | 7-8 |
| The Explorer | 9-10 |
| The Thinker | 11-12 |
| The Babbler | 13,14,15 |
| The Pioneer | 16,17,18 |
| The Realist | 19,20,21 |
| The Companion | 22,23,24 |
| The Helper | 25,26,27 |
| The Enthusiast | 28,29,30 |
| The Investigator | 31,32,33 |
| The Free Spirit | 34,35,36 |
| The Observer | 37,38,39 |
| The Storyteller | 40,41,42 |
| The Problem Solver | 43,44,45 |
| The Analyst | 46,47,48 |
One thing to note is that certain Play Kits (those over 36 months) aren't available in all countries as of writing, but are available in the US.
Approach to Learning
KiwiCo, as a whole, isn't directly tied to any one specific educational philosophy or approach per se.
Rather, we found it more generally emphasizes the exploration of science and art through various independent, hands-on play and activities that foster independence and creativity while encouraging the development of key cognitive skills such as fine motor control, spatial awareness, sorting, shape recognition, memory and more.
This is especially true with the older age groups, and beginning with the Koala Crate for ages 2-4, where there starts to be a more directly educational, STEAM flavor to the KiwiCo Crates. These kits tend to have more distinct, science and art exploration themes to them, such as Oceans, Doctor Kits, an Alphabet crate or Number Play.
That said, with the Panda Crate aimed at those under 2 years, things are a bit more free.
These boxes often include Montessori-style toys that are more open-ended and that encourage independence and creative exploration, and can fit nicely and easily within a Montessori early childhood program.
Lovevery, on the other hand, is more directly centered around a Montessori-inspired approach to early childhood development (in fact it directly states as much on its website).
And while it does provide some products that are designed for early childhood science and math exploration, Lovevery is really more about self-directed play and independent learning, and is less overtly educational in our opinion as a whole.
As kids freely engage with the activities, they'll work on fine motor control, spatial awareness, counting, shapes and sizes, memory, information organization, pattern recognition and more in a very engaging and child-led way.
Bottom Line:
Both KiwiCo and Lovervry have solid approaches to early childhood learning and development and their items encourage the development of critical cognitive skills.
Lovevery is more directly inspired by Montessori methods, while KiwiCo as a whole takes more of a general holistic, hands-on approach that leans more towards Science and Art.
In the end, both are solid, high quality and highly valuable hands-on and independent learning options for babies and toddlers.
Winner:
Tie
Age Ranges Covered
KiwiCo produces several lines of projects and subscription boxes that cover a wide range of ages.
The company produces specific crates designed for babies, toddlers, preschoolers, grade schoolers and even early teens, effectively providing options for kids from the ages of 0-14+ with increasingly sophisticated and complex STEAM projects to challenge them in an developmentally-appropriate manner.
In terms of early childhood, KiwiCo offers two lines:
Panda Crate for kids 0-2 (0-24 mo)
And Koala Crate for kids 2-4 (24-48 mo)
Lovevery, in contrast, is more tightly centered around a narrower age range as a whole, specifically focusing its Play Kits on early childhood and does not offer subscriptions for preschoolers and above.
The company aims its products at kids ages 0-4 years (0-48 months) and, like KiwiCo, divides this range into two groups:
Baby for children ages 0-12 months
And Toddler for children aged 13-48 months
At time of writing, however, Lovevery did not offer its Playkits from 36-48 months in all markets, although they are available in the US.
Bottom Line:
Both KiwiCo and Lovevery provide a subscription box specifically for early childhood development, both ultimately offer subscriptions to about the same age range 0-48 months and therefore are similar in this regard.
However, KiwiCo offers a number of more sophisticated lines for older kids, extending all the way to the early teens, which gives parents and gift givers the option of continuing learning and exploring with KiwiCo even as the child grows up.
Similarly, in some markets, Lovevery only offers Play Kits to the age of 36 months, giving it a more restricted age range compared to KiwiCo.
Winner:
KiwiCo
Price
Note: Prices correct as of writing, all prices in USD.
KiwiCo and Lovevery do differ somewhat significantly in terms of price.
KiwiCo
KiwiCo offers its Crates at a variety of price points, depending on the complexity of the Crate in question, length of subscription and whether it is a termed or automatically renewing subscription.
In general, subscriptions and price breaks aside, a single Panda or Koala box from KiwiCo will cost you $49.95.
Panda Crate (0-24 months)
Automatically renewing subscriptions
| | | | |
| --- | --- | --- | --- |
| Monthly | 6 Months | 12 Months | 24 Months |
| $20.95/mo | $19.95/mo | $17.50/mo | $15.95/mo |
Termed subscriptions
| | | | |
| --- | --- | --- | --- |
| 1 crate | 3 crates | 6 crates | 12 crates |
| $49.95 | $124.95 | $219.95 | $389.95 |
Koala Crate (2-4 years)
Automatically renewing subscriptions
| | | | |
| --- | --- | --- | --- |
| Month to month | 3 Month | 6 Month | 12 Month |
| $22.95/mo | $20.95/mo | $18.95/mo | $17.50/mo |
Termed subscriptions
| | | | |
| --- | --- | --- | --- |
| 1 crate | 3 crates | 6 crates | 12 crates |
| $49.95 | $124.95 | $219.95 | $389.95 |
Lovevery
In contrast, Lovevery has a similar price structure, with prices varying depending on the intended age of the kits and how many are ordered at once.
Generally speaking, a single 0-12 month Play Kit from Lovevery will cost $80, while one for kids ages 13+ months will cost $120.
While there are other factors to consider, which we discuss below, in terms of price this makes Lovevery's Play Kits significantly more expensive than KiwiCo's Crates per kit for the same age range.
Baby 0-12 Months
| | | |
| --- | --- | --- |
| Month to Month | 3 Kits | 4 Kits |
| $80 per kit | $266 | $360 |
Toddler 13-24 Months
| | | |
| --- | --- | --- |
| Month to Month | 3 Kits | 4 Kits |
| $120 per kit | $342 | $432 |
Bottom Line:
In terms of price, starting at just under $20 per month KiwiCo is a bit more affordable than Lovevery.
Winner:
KiwiCo
KiwiCo vs. Lovevery as Subscription Services
How they work
Broadly speaking, both KiwiCo's and Lovevery work pretty much the same way – both are subscription services that send out a box filled with several activities every couple months.
When parents purchase a subscription to Lovevery or KiwiCo's Panda Crate (for 0-24), they are asked to enter their child's age (birth month and year) and the companies will send out kits that are appropriate for the child's age and development.
This makes KiwiCo and Lovevery something of a specialized box service for kids at this age range, as they curate the activities included in each box to more accurately reflect the changing month to month development of their intended audience.
A 6 month old will not get as much benefit from being given activities designed for a newborn, for example, and this method can largely prevent this from happening.
Bottom Line:
As subscription services, both KiwiCo and Lovevery work very similarly in that parents sign up, indicate their child's age and are then sent out development-appropriate boxes periodically.
Winner:
Tie
Number & Frequency of Boxes
For their youngest subscribers, both KiwiCo (to 24 mo) and Lovevery (to 12 mo) send out a new box every 2 months, or about 6 boxes a year,
For older kids, however, this model changes.
Starting with Koala Crates (after 24 months), KiwiCo sends out a new crate each month, meaning that children are sent up to 12 packages a year.
With Lovevery, after a child is a year old packages are sent out once every three months, meaning that children are sent up to 4 packages a year.
This means that, after a certain point, KiwiCo sends out more boxes more frequently than Lovevery.
Bottom Line:
In terms of pure frequency of packages, KiwiCo sends more boxes out more often to kids after the age of 1 compared to Lovevery.
Winner:
KiwiCo
Parental Choice
In general, both KiwiCo and Lovevery are curated subscription packages.
Parents indicate the child's age and both companies then take over the process, deciding what is included in each package to match a child's developmental age range.
In this regard, they are both similar.
That said, both companies do give parents some choice in adjusting the schedule of boxes for their child's unique development.
Lovevery allows parents to delay or move up the delivery dates of the packages they receive in order to accommodate a child's usage and development.
Similarly, KiwiCo allows parents to pause and skip deliveries as they need, allowing them to adjust the rate of packages to their child's needs.
Beyond this, however, the company also gives parents the flexibility of switching between any of its lines at any time.
Parents who, for whatever reason, feel that the Panda or Koala Crates aren't keeping up with their child's ability or development, for example, can switch to a more complex line, which is an advantage.
While Lovevery is a very responsive, customer-friendly company that will likely accommodate any specific requests based on a child's needs, adjusting the boxes from Baby to Toddler on the fly for example, they simply do not yet have as many lines or boxes to switch into compared to KiwiCo.
Bottom Line:
Although both companies curate their box subscriptions, KiwiCo and Lovevery offer ways in which parents can adjust them based on their child's particular development.
That said, because of its more extensive lines and its willingness to allow parents to freely switch between them, KiwiCo can be said to offer parents a little more choice in this regard.
Winner:
KiwiCo
Availability of Stand Alone Purchases
While both companies are more about offering subscription boxes to kids, both KiwiCo and Lovevery offer parents and gift givers the ability to purchase certain individual toys and items on their websites.
KiwiCo has its own ecommerce store where parents (subscribers or not) can choose from a selection of toys and projects from each of the company's Crates. While not everything the company offers is there, parents can find a good selection of items for each age range, including from their Panda and Koala Crates.
Lovevery, on the other hand, seems a little more focused on its subscription boxes and doesn't easily allow non-subscribers to purchase individual items from their Play Kits.
That said, there are some high quality items that are for sale individually, such as their play gym, their play shelf, a selection of home goods, their block set and more.
Subscribers to Lovevery can, if they choose, access the Subscriber Shop, which allows those subscribed to the service to purchase items from previous and current Play Kits, sometimes at a significant discount, which is always nice.
Sadly, access is limited to those with a Lovevery account and is not open to the wider public on the website.
Bottom Line:
For those who want to dip their toe in, or for those who want to purchase specific items, both companies offer at least some of their products for sale without having to buy a box subscription.
That said, KiwiCo has a more expansive online store that simply offers more toys and projects for sale, and they can be purchased without a subscription.
Winner:
KiwiCo
Customizability
As both KiwiCo and Lovevery are curated crates there isn't a lot of customizability for parents when it comes to the items they receive.
Lovevery, however, does offer parents some ability to customize certain items – mainly their organic dolls.
While these dolls are all gender neutral by default, they can be customized to match the baby's own skin color or be kept deliberately different, depending on preference.
Similarly, Lovevery's written content is also available in several languages, including French, Spanish, German and Dutch, which means it can more easily be used by non native English speakers as well as households promoting multilingualism.
Bottom Line:
While neither KiwiCo or Lovevery are known for their customized crate services, Lovevery does offer some customization of individual items that gives it a slight advantage in this area.
Winner:
Lovevery
Predictability vs Surprise
With subscription packages, some parents enjoy the feeling of novelty and wonder they get when first receiving a package whose contents are a surprise to them.
Each package becomes a treat for both them and their baby to be unwrapped, discovered and explored.
Other parents, particularly when it comes to small children and babies, feel more comfortable when they know what they will be receiving.
They prefer being able to decide out for themselves if what is included is worth the money or is something they would like their child to play with.
There is no right or wrong answer when it comes to this issue, it really is just a matter of individual preference.
With KiwiCo, parents do get a greater element of surprise and novelty.
While parents can look up sample boxes on the company website to get an overall idea of what is in each box, generally speaking parents won't know what they're going to get until it's shipped to them.
Obviously, this can be good or bad, depending on how parents subjectively value the contents of each box.
Lovevery, on the other hand, is a little more transparent as a subscription box provider.
Each Play Kit is linked to a developmental stage, so parents know which kit they will receive at each month, and the contents of each Play Kit are listed on the website pretty clearly.
While the precise contents do change on occasion, for the most part with Lovevery parents will have a clearer idea of what they are going to receive compared to KiwiCo.

This allows them to prepare a little bit better, feel a little more in control and contact the company if necessary.
Bottom Line:
KiwiCo and Lovevery take a slightly different approach when it comes to sending out their boxes.
KiwiCo likes to keep things a bit more of a delightful surprise, while Lovevery gives parents a more specific idea of what to expect with each package.
Winner:
If you like being surprised- KiwiCo
If you would rather know what's coming ahead of time – Lovevery
Early Childhood Expert Consultation
Both KiwiCo and Lovevery consult with experts in early childhood education and development to decide what items should be included in each box.
KiwiCo does so with the help of experts at the Seattle Children's Hospital's Center for Child Health, Behavior, & Development, a leading and highly respected facility that studies early childhood development.
Similarly, Lovevery has put together its own staff of experts to help it come up with effective and appropriate items to optimize childhood development, including psychologists, researchers, educators, doctors and neuroscientists.
Bottom Line:
Both companies work with respected and accomplished experts in the field of childhood development and child health to come up with their box content and to ensure their optimal quality for young children.
Winner:
Tie
How much stuff do you get per box?
Since these types of boxes are quite different each month and tend to be refreshed from time to time, it is hard to precisely predict exactly how many items are included in each box in any given month.
In general, however, KiwiCo tends to include anywhere between 3-5 activities and toys in each kit, along with things like activity cards with tips on how to use the items, a magazine-style guide and even the occasional book.
Lovevery, on the other hand, does offer a little more in each of their Play Kits, anywhere between 8 and 12 items, depending on the stage of the child, as well as a play guide for parents that provides helpful tips, development information and even gives some ideas for play-based learning.
Bottom Line:
Both KiwiCo and Lovevery offer a few items per kit, providing a decent variety of activities for the 30-60 days between packages.
That said, in terms of quantity of goods, Lovevery tends to offer more items per package than KiwiCo.
Winner:
Lovervry
Quality of Play Items
Subscription kits usually aren't all that cheap as a rule and it is reasonable for parents to expect that the items included should be of a quality that reflects their cost.
This is particularly true for educational kits and boxes that are aimed at very young children who aren't exactly known for being very delicate with their possessions.
Although what parents receive depends quite a bit on the kit in question, in general both KiwiCo and Lovevery do offer fairly high quality toys and items in their respective kits.
KiwiCo's kits tend to come with a mix of items made from wood, cotton, sturdy cardboard, various felts and fabrics, plushies and even paper – all of which are pretty decent quality and feel fairly well made.
In contrast, Lovevery, in keeping with its Montessori inspired nature, offers far more items made of natural materials, particularly wooden goods and items made from organic cotton.
It also offers things like beakers and pourers made of durable plastics, more complex items like countdown timers and measuring tapes.
There are even some items made from polished metal.
Bottom Line:
Overall, we feel that in general Lovevery does offer goods that are slightly higher in quality than KiwiCo, which makes sense given its higher price point.
Winner:
Lovevery
Fun factor
There's not much point in ordering a monthly subscription kit if the child is more interested in playing with the box than the items included in it.
As such, how fun the included toys are for their intended age range is an important thing for parents to consider.
As any parent can testify, babies and toddlers can either be very easy to entertain but also lose interest in things in a flash.
In general, with its Panda and Koala crates, KiwiCo does a good job at including things that kids enjoy.
In the younger Panda Kits, KiwiCo makes sure to include brightly colored items, things that move, things that make noise, balls, cubes, fabrics with different and attractive textures, plush items and so on – all stuff that babies love.
As the kids grow older KiwiCo kits become more dynamic and interactive, with kids being able to put on items, connect them, swing them and so on to accomplish some task or just to play around.
Similarly, for babies Lovevery takes the ephemeral attention span of its intended audience into account by including balls, pick up items, reflective surfaces, jingling and sound making items, unusual shapes and more.
As the child's development stages progress, so do the kits, with things they can pour, measure, topple, balance, fit together and so on – matching the child's growing curiosity and capacity for interaction.
Bottom Line:
Both companies do an excellent job at providing items that will grab and maintain the attention of very young children and progressively become more complex and dynamic, fitting the growing needs and desires of their audience.
Winner:
Tie
Cancellations and Returns
Sometimes things go wrong or subscriptions don't end up being a good fit and parents may want to return items (or even entire boxes) for a refund.
KiwiCo does not accept returns for its subscription boxes, although they will accept returns on store items unused and in their original packages within 60 days (although they don't cover shipping and handling).
Similarly, as with most subscriptions, if you decide to cancel your subscription in the middle, it simply turns disables auto-renewal and you will have to wait until your subscription ends for the packages to stop.
In contrast, although their subscriptions work much the same as KiwiCo, Lovevery accepts returns for both individual items and Play Kits for 30 days if sent back in their original packaging, something that is not all that common in subscription boxes.
Bottom Line:
Although their subscription cancellation policies are broadly similar, Lovevery has an advantage when it comes to returns, allowing users to return Play Kits if notified in 30 days.
Winner:
Lovevery
Summary Comparison Chart
KiwiCo
Lovevery
Age Range
0-14+
0-48 months
Price
From $19.95 per month
From $36 per month
Items per box
3-5
8-11
Science Learning
✅
✅
Montessori Fit
✅ (More for Panda)
✅
Frequency of packages
Panda Crate: Every 2 Months
Older Crates: Monthly
Baby (0-12 mo): Every 2 Months
Toddler (13-48 mo): Every 3 months
Free Shipping Options
✅
✅
Subscription offered
Panda: bi-monthly, 6, 12 and 24 month options
Other crates: 1, 3, 6, 12 months
Per kit, 3, 4, 5 and 6 kits
Auto Renewing subscriptions
✅ – Optional
✅
Giftable
✅
✅
Expert curation
✅
✅
Can I shop without subscribing
✅
More Limited
Can I customize box contents
❌
Some
Quality of items
⭐⭐⭐⭐
⭐⭐⭐⭐⭐
Fun factor
⭐⭐⭐⭐⭐
⭐⭐⭐⭐⭐
KiwiCo Vs Lovevery: Bottom Line
Both KiwiCo and Lovevery offer interesting subscription boxes for babies and toddlers that can be great supplements to early childhood learning.
Both companies offer high quality, fun activities that are delivered right to your door, and both consult with reputable educational and developmental experts to make sure that the activities are age appropriate and worthwhile.
Both KiwiCo and Lovevery do emphasize hands-on, child-driven and independent learning, especially at the 0-4 age range.
While neither program is what some might call "pure" Montessori, they both have their influences and can be readily and fairly easily integrated into a Montessori style of home learning.
They do have their differences, however.
Lovevery is more expensive than KiwiCo and sends out fewer packages less frequently on average.
It also doesn't offer any services past the age of 4, whereas KiwiCo offers several lines that potentially extend learning all the way to a child's early teens.
That said, Lovevery offers more items per box that are of higher quality than KiwiCo on average, and does have a more flexible return policy.
Ultimately, the relative importance of these differences can be quite subjective and parents should take a close look at both these programs, carefully considering how they fit their particular philosophies, budgets and needs, before making any decision.
Which early childhood development subscription should I pick?
| | |
| --- | --- |
| I'm looking for… | You should consider… |
| A service that can extend past the age of 4 | KiwiCo |
| A more Montessori-style, free-play style subscription box | Lovevery |
| A more directly educational, more STEM oriented box | KiwiCo |
| A more affordably priced kit | KiwiCo |
| Toys made of high quality, very sturdy and natural materials | Lovevery |
| A kit that can fit into my montessori style home | Either |
| A kit I can return if I need to | Lovevery |
| An opportunity to test out a few products before jumping into a subscription | KiwiCo |
| An option that would suit a family with kids of different ages | KiwiCo |
| Lots of new packages that arrive fairly frequently | KiwiCo |
| A service that offers kits curated by educational experts | Either |
| A kit where I can easily find out what I'm being sent beforehand | Lovevery |
| A kit that surprises my family each month | KiwiCo |
Further Reading
For more information about these subscriptions, you can:
Read our review review of KiwiCo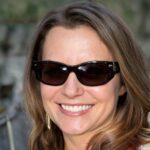 Jennifer Keenes is a writer and a new mom living in Florida. She studied education and, prior to becoming a freelance writer, worked as a substitute teacher at the elementary and middle school level. She is a big fan of the beach, working out and homeschooling her two daughters.
Jennifer