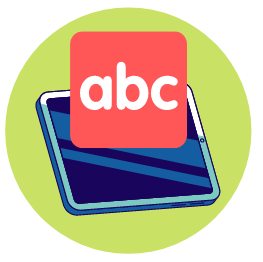 The Smarter Learning Guide is dedicated to researching, reviewing and discussing the latest home education topics, products and services and presenting them to you in an easy-to-understand way.
Our standards are high because we know yours are, too.
Check out some of our latest reviews
---
Math can often be a challenging homeschooling subject for both parents and students, particularly for those who have had a …
Handwriting isn't every student's favorite part of language arts study and, for some students, its practice and drill is more …
Blending interesting pixelated puzzles and solid computational practice, Coloring Squared's series of math-oriented coloring books can give students critical skill-building …
Help Me Find The Best…
---
Coding for Kids Classes
In today's technology-powered society, it's important that our kids not just be passive consumers of technology, but able to be in control of it. Coding for kids has therefore become an increasingly important topic in education, with tons of online coding classes for kids being offered to parents. Find out which courses we think are most worth your time and money.
Kids Book Clubs
We all want our kids to read more. But let's face it, sometimes finding them new and exciting books is difficult and time-consuming. Luckily, there are kids book clubs that, with the click of a button, can deliver fresh and fun kids books right to your door every month. In fact, there are so many children's book of the month clubs out there that it can be hard to find the right one for you, so we took a look to find out which are the best of the best.
Robotics for Kids Kits
Looking very much like a cool toy, programmable STEM robotics kits can teach kids a great deal of STEM without boring them to tears. As kids program these robots to whiz around your living room, they'll learn concepts in coding, electronics and physics/engineering in a fun way. We took a look and found robot kits that we think will keep your kids learning and engaged.
STEM Subscription Boxes
Monthly science kits for kids can be a pressure-free and fun way to get kids involved in science. Delivering age-appropriate exciting and entertaining experiments and activities to your door every month, its no wonder STEM subscription boxes are increasingly popular with parents and kids of all ages. With so many options and companies out there, we decided to help you find the one that might be right for you.
Online Tutoring
If your child is having a hard time in school, an online tutoring service might be just what they need to help them close key skill gaps and thrive academically. Affordable, flexible and extremely convenient, online tutoring has a lot of benefits over traditional, one-to-one tutoring. With a lot of options out there, we decided to take a look and find the services we think are the most worth your time and money.
Meet The Team
Anne Miller
Editor, Teacher, Mom
Language Arts and Educational Technology
Anne is a former English Teacher and a passionate advocate for education and educational tech.
David Belenky
Writer, Tutor, Dad
STEM and Technology
David is a former science tutor, a dog owner and an enthusiast in STEM and technology in education.
Jennifer Keenes
Writer, Teacher, Mom
English and Homeschooling Tech
Jennifer is a former middle and high school teacher who is also a homeschooling mom of two.