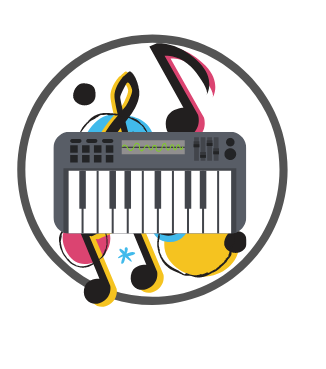 If you're looking for a non-intimidating way of getting started playing piano with some classical music (or just some classic songs), Piano Marvel is easy to use, has a great library or music and has some built in tech that will keep your interest, even if you lean more to Billie Eilish than Bach.
What is Piano Marvel
Designed to either work in tandem with either a piano teacher or on its own, Piano Marvel is a piano teaching app consisting of 18 levels of lessons that take you from absolute beginner to more advanced playing.
Suitable for all ages, Piano Marvel's software is available on PC and Mac and as a downloadable app on iTunes.
Price
Note: prices correct as of writing. All prices in USD.
Piano Marvel is a subscription-based learning app. It doesn't have the most variety in pricing options, but you can pick between going month-to-month or purchasing a yearly package.
| | | |
| --- | --- | --- |
| Monthly | Yearly | Free Trial |
| $15.99 per month | $110.99 | Yes |
Starting at $15.99, Piano Marvel is a bit less expensive than similar self-paced piano apps.
Yet, despite being less expensive, Piano Marvel still delivers a lot of content. For your money, you'll get access to over 600 lessons to learn from, an extensive and diverse music catalogue, a sight reading assessment tool and pretty interactive learning environment.
All this means Piano Marvel offers some of the best value for money in the category.
One thing to be aware of, however, is that because Piano Marvel is a subscription model, it will automatically renew. That means at the end of your subscription period you have to remember to cancel your account or be billed again.
How it Works
If you're looking to start learning the piano with classical music and pieces, Piano Marvel may just be the app you've been looking for.
To do this, the app uses fairly sophisticated tools to measure and score your playing, keep track of your progress and even set measurable goals. It even "rewards" users for improving their skills.
The library of music it uses is classically-inspired, with a plethora of classical music (think Czerny, Mozart, Bach and Chopin) alongside classic children's songs, holiday tunes and gospel. It does have a selection of other genres, such as rock, tv, and pop although admittedly these tend to be classics rather than anything really all that contemporary.
If you don't like what you see, you can actually upload your own sheet music and audio files and use the software to learn to play them instead, a feature that we think is pretty cool and not all that common in these kinds of apps.
Piano marvel has over 600 lessons in total, 30 sections of 20 lessons each, which is quite a bit for an app, especially at this price range.
Lessons are taught by hundreds of short training videos, usually one per lesson, and the topics are divided into two sections, Method and Technique.
Method is more about music theory. Here concepts like music notation, hand positions, finger placement, scales, and the associated chords are gradually introduced to the user.
Technique on the other hand teaches important chords, scales, ear training, and note recognition exercises to work on your piano playing and music reading abilities.
The method and technique sections are completely separate, each having their own tracking, scoring, trophies and rewards. They are ultimately designed to work together to give the student a more complete piano education, balancing playing with theory, which is kind of cool and we think gives a better understanding of piano and music than apps that simply focus on one or the other.
Piano exercises and playing takes place on a screen displaying each piece's staff notation.
As you play, the notes you get right are lit up in green and those you don't are lit up in red.
Inside the learning area there are a lot of adjustments you can make that give you an excellent amount of control over your learning, including the ability to adjust volume, accompaniment and tempo.
When playing, there are three modes you can set the app to in order to make it easier to learn the piece.
Wait for me mode slows the app down and makes it wait for your input. This lets you practice each piece and be assessed at your own pace, letting you focus on getting the notes right without having to worry about rhythm or tempo.
Assess mode, on the other hand, takes it a step up. It tracks and assesses the accuracy of your playing is and gives you a score at the end based on the accuracy of your note and rhythm playing
Practice mode – lets you slice or break the song up into shorter sections so you can work on each individually before tackling the whole song.
We think assess mode is quite interesting and probably one of the more useful features of the app, as it turns a typical learning app into a very interactive method of learning. There are even little timed "flashcard" exercises that test students abilities to read and replicate random musical pieces.
As you play you get instant feedback on the notes you get right and the notes you don't. At the end of each piece you get a score and, depending on your score, you can receive various medals that are kept in a digital trophy case.
This is pretty cool and not only gives you a measurable idea of how well you're learning, but gives you an incentive to try and go back and improve your scores in order to get better trophies.
There are even occasional challenges posted on social media that you can enter, with actual prizes such as Amazon gift cards, shirts and restaurant coupons.
One thing to keep in mind is that, while the app does claim to support acoustic and digital pianos, if you do use an acoustic piano with a microphone you won't be able to use the Assess mode (since it relies on direct keyboard input to track correct/incorrect notes).
You do still have complete access to lessons and songs, note hints, video lessons, and manual progress tracking, however.
Can Piano Marvel teach me Piano?
Piano Marvel is a pretty comprehensive way of learning to play piano.
Their videos and instructions are clear and well put together, while the digital tools built into the software, such as the interactive learning environment, its various modes, and the digital analysis and assessments of your playing will really help you start on the piano and improve your playing along the way.
One feature in particular that we really liked and think can be of great help to beginners is that the app lets you repeatedly challenge your sight reading with the Standard Assessment of Sight Reading (SASR). This is essentially a computerized sight reading test that presents a short sight reading exercise for 20 seconds and then measures the students ability to play it as accurately as possible by memory. You can use it to more accurately assess, and track your progress in sight reading and really hone in on any deficits.
The various rewards and challenges somewhat gamify Piano Marvel, helping to build and maintain interest and encourage you to keep practicing. After all, there are scores to improve on, challenges to take and trophies to win, all of which act as visual and easily understandable representations of your progress.
And, if you're not that into classical music and traditional songs, you might need that gamification. One of the downsides we found is that Piano Marvels song library is heavily skewed to the classics and, while great for teaching the fundamentals of piano and music theory, and this lack of diversity in style may not pique everyone's interests.
Ultimately, though, unlike many other piano apps, Piano Marvel does a surprisingly good job at both getting people started playing quickly and teaching important musical theory and concepts. It may not be enough to quite get you a scholarship at Juilliard, but you'll get the opportunity to learn everything from chords and triads, to signs and terms of musical notation, to key signatures and rhythm, to ornaments and minimalist composition, all of which will ultimately make your musical education that much richer.
Bottom Line
If you're looking for a non-intimidating way of getting started playing piano with some classical music (or just some classic songs), Piano Marvel is easy to use, has a great library or music and has some built in tech that will keep your interest, even if you lean more to Billie Eilish than Bach.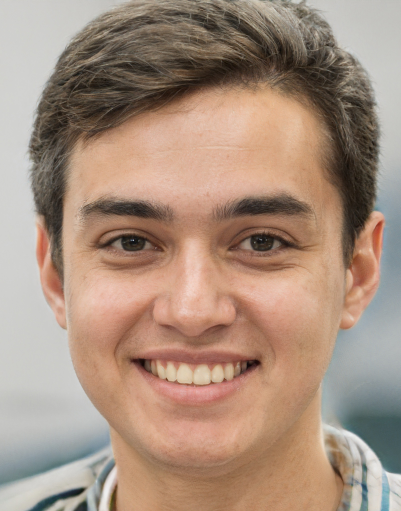 About the author
Andres Castillo has been playing and teaching music for over 10 years. A self-described music technology geek and lover of all things melodic, when he's not tickling the ivories he's usually at home with his wife and sons experimenting in the kitchen.