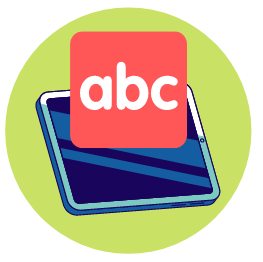 With a huge number of expert-led and professionally-produced resources covering a wide array of interesting topics, skills and subjects in an approachable but thorough manner, it is a streaming service that can quench the thirst of even the most curious minds.
What Is Wondrium
Formally Great Courses Plus, Wondrium is a streaming platform that hosts a wide variety of educational videos across a number of different subject areas.
A subscription-based service, membership to Wondrium provides access to its host of full courses, documentaries, series and short videos, as well as related guidebooks for more in-depth study and practice.
The service can be accessed from the web, as well as from Android/iOS/Amazon mobile devices and on select 3rd party streaming devices, such as Apple TV and Roku.
What Ages Or Grades Is Wondrium Intended For?
Wondrium offers education videos aimed at both students and adults looking to sharpen their skills..
There are well over a thousand videos on the platform (at time of writing) and they contain videos on everything from history, literature, science and math to topics in electrical engineering, coding, financial literacy, music, physical fitness and more.
For the most part, there really is no specified age limit or range to the service – it really depends on a viewer's interest, needs and ability to sit through and understand the video and subject in question.
That said, the courses and videos do tend to skew to an older audience, generally around the upper middle school and high school level and above.
There are, for example, a number of helpful courses covering grade 7-12 math (algebra I&II, calculus, geometry), as well as life science, physics, chemistry, American history, various topics in literature and writing, introductory Spanish and so on.
Although there are certainly some courses and resources that touch on subjects that might be of interest to elementary school students (reviews of basic math, early history, general science, arts and crafts, various exciting documentaries, short form episodes and so on), they are generally taught at something of a higher level.
Most are created or taught by professors and/or professional experts, dive into topics in fair depth and explain things that, although usually fairly casual and not hard for an adult or teen to follow, might be a little tough for kids.
The documentaries and videos also tend to be more academic and thought-provoking in nature.
While ideal for more mature students, in our opinion they tend to lack the quick-pacing, high action, silly humor and colorful animations that can help capture and maintain the interest of younger viewers.
That said, we did find a number of resources for parents of younger children that could be highly useful, particularly to homeschooling families and those learning at home, such as videos touching on how to encourage a growth-mindset or how to teach study and test prep skills to kids.

What Are The Videos Like
There are a lot of different types of videos available on Wondrium across a great many subject areas, and what they are like really depends on their specific format.
There are, however, a few commonalities we should note.
The videos themselves are created or hosted by experts.
This is particularly true of the courses, which are often taught by respected professors in their fields, but this also extends to the majority of Wondrium's documentaries, series and shorts.
Traveling The Roman Empire, for example, is hosted by Darian Arya, an archaeologist and historian, while The Great Tours: African Safari is presented by notable conservationist, birding expert and long-time safari guide James Currie.
In this way, viewers are able to get a bit more of an in-depth and professionally-led examination of a particular topic or subject compared to a typical show found on other streaming services or online.
The integrated video display for each video is pretty well done and fully featured.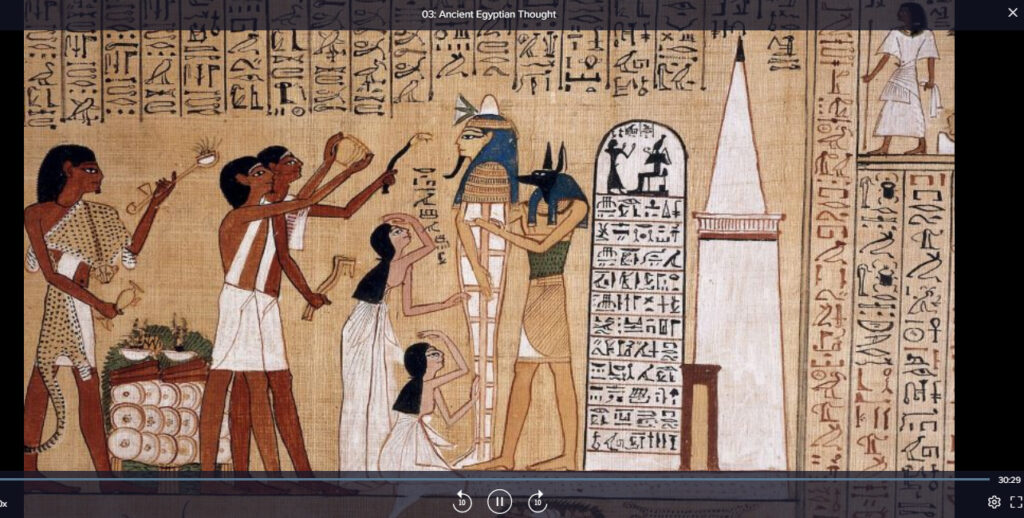 Videos are now available with captioning, in big and easily read lettering, which addresses an issue that the service had with some older videos and greatly improves the overall accessibility of the service and makes it a lot easier to watch with the volume turned down or when one's viewing area gets a bit loud, which is always helpful for busier families. 
Like YouTube and Netflix, the videos also can be adjusted for quality (either automatically or manually).
This allows those with slower internet speeds (such as families and individuals in rural areas or who have spotty internet service) to always adjust the quality downwards and improve speed/prevent jittering and loading issues.
In addition, there is also a watchlist function, which allows users to create a custom list of videos courses and individual lectures to watch later.
Videos and courses even an user review system, which is kind of cool and pretty helpful as it allows viewers to see what previous users thought of a given course or video. 
Video Styles
As for the videos themselves, there are four different formats of educational resources available on the platform, which can be qutie different from one another.
These are:
Full courses
Documentaries
Series
And Shorts
Courses
Wonderium offers a number of full courses in a number of specific subjects.
Part of the Great Courses Series of home educational tools, these are full classes in a specific subject area and are divided into a number of ~30-60 minute lectures.
Taught by professors or other experts in their subject areas, the courses tend to dive very deeply into the subject matter and, as with a typical online course, are designed to be completed over a period of weeks alongside the accompanying textbook-like guidebooks (also produced by the expert in question), readings and questions, if applicable.
As a result, we feel that Wondrium's courses can be used as a main spine or as a supplementary resource to explain things a little differently and a little more clearly than a main curriculum.
The videos are lecture-style, with the instructor standing and speaking directly and relatively casually to the camera (much as might be done in a classroom setting) and helped along by various examples, details, illustrations and graphics that appear as needed on screen, as well as relevant props or equipment.
While they certainly cover the material quite well and with a high degree of professionalism, they lack some of the high-energy/high-intensity special effects and production values that some other online resources may have, which means they may not necessarily appeal to every viewer, particularly younger ones.
Documentaries
In addition to their courses, Wondrium also provides subscribers access to a catalog of documentary films.
These documentaries tend to be similar in style and design to those found on Netflix or the History Channel, being about 1-2 hours in length and having generally pretty high production values.
Rather than using a lecture style, these documentaries may be filmed on location (sometimes from the air), use actors and recreations, are professionally narrated and/or include a variety of relevant pictures and videos to get their point across.
Interestingly, some documentaries are even hosted or have voice overs done by notable individuals and celebrities, which can be a fun surprise.
For example, Without Lying Down: On Women and Hollywood is narrated by actress Uma Thurman, while Inexplicable Universe and My Favorite Universe are hosted by Dr. Neil deGrasse Tyson.
The documentaries are also fairly eclectic in terms of topical coverage, touching on subjects such as science, history, philosophy, religion, historically relevant films, economics and even true crime, which means that there is usually something for everyone and, importantly for homeschoolers and those learning at home, they can easily be fit into a specific lesson or unit study.
That said, because they can touch on different philosophies, beliefs and political outlooks some of these documentaries may conflict with some personal beliefs and some parents of younger viewers may want to monitor things a little more closely.
Series
Wonderium also offers a number of educational miniseries, which are a few videos of moderate (~30-60 minutes) length that touch on a specific topic in an episodic format, exploring a variety of interesting ideas and subjects over the course of a few episodes.
These series generally have fairly good production values, feeling very similar to more premiere tv shows or limited run series found on television or other streaming services, using interviews, location shoots, actors, recreations, voiceovers and more to convey their message in a more engaging and entertaining way.
As the videos are multipart, they can explore their subjects in a fairly deep manner, somewhat bridging the gap between a one off documentary and a full course in a specific topic.
Like Wonderium's documentaries, these series can be pretty eclectic, with shows on travel, history, science, fashion, the Bible, crafts and much more.
Shorts
Finally, Wonderium also offers a variety of relatively short videos, called Shorts, which act as a sort of quick overview or look at a particular topic or subject.
These shorts do vary in length, with some as short as 10 minutes and others as long as an hour, with the term "short" really seeming to refer to the number of lessons (as in short run), with some having as few as a single episode.
Because they are self-contained, homeschooling families should note that they can be easily added to a particular lesson to add a little flavor or more in-depth coverage.
In general, Wonderium tends to offer shorts on just about every topic and interest, from pirates to microbiology to cooking to computer science, and while many are produced by Wonderium itself, others have been created by respected educational media companies, such as Scientific American, National Geographic and others.
What Might Be Interesting For Homeschoolers and K-12 students?
As we've mentioned there are quite a lot of educational videos hosted on Wondrium that touch on an impressively diverse number of subjects.
For homeschoolers and students learning at home there are quite a few suitable and interesting resources to look at, although they will probably be of most interest to students at upper K-12 grade levels, i.e. grades 7/8+.
In terms of full courses, we found specific resources for many of the core middle and high school subjects, including:
Math – Algebra I&II, Calculus I, Geometry
Languages – including introductory Latin, Spanish, Biblical Hebrew and more
Science – including courses in Life Science, Biology, Chemistry and Physics
History – an assortment of topics in world, ancient and US history
Social Studies – including courses and topics in Economics, Psychology, Government and Civics, Personal Finance and Sociology
There are also a number of college-level courses available, which can be useful for more advanced high school students, as well as single topic documentaries and series, which can be ideal for those who need more help or an in-depth examination of a particular issue.
Interestingly, there are also a number of skill-building resources for students that can be helpful in their general studies.
For example, the course How to Become a SuperStar Student covers various study skills, critical thinking and test taking strategies that can be quite useful, while The Power of Mathematical Visualization and The Secrets of Mental Math can help students learn important and broadly useful skills that they can apply to their math courses.
One thing parents should note is that, while the site does allow users to search by subject matter and interest, there is no real ability to sort through videos by intended age or grade level.
In general, individual topics are mixed together by subject.
For instance, the category of "Math" includes videos on Algebra I&II, Geometry, Trigonometry, fundamental math skills, Calculus I, Mathematical Problem Solving, Brain Teasers and Logic Puzzles, all of which might be good for students in middle and high school, but these are also alongside courses in Linear Algebra, Game Theory and even C++, which are more aimed at college students and adults. 
Consequently, those looking to use Wondrium in a homeschool or as an enrichment option for their student will have to prepare and use the in-built watchlist function to really keep their students focused on relevant courses or away from topics and issues that conflict with their values.
How It Works
Wondrium is very much an à la carte streaming video service.
In other words, much like Netflix and similar companies, users sign up for a subscription and are then given free access to a wide range of videos across a huge number of subjects. 
Users can pick just about any subject they'd like to learn about, be it art, math, literature, history, philosophy, science, arts and crafts or some other subject and the videos are organized in a number of different ways, which gives users a good deal of choice when it comes to finding what they're looking for.
Users can, for example, browse videos by format (courses, documentaries, short video or series), or by subject (math, history, literature and so on). 
Interestingly, Wondrium also has licensing agreements with a number of different companies, which users can choose to browse by if they so choose or are familiar with these brands.
At time of writing, Wondrium provides access to curated educational content from:
Craftsy – which provides access to courses and videos concerning arts, crafts and other hobbies
TrueFire – Offers courses in guitar playing and related content
MagellenTV – offers a variety of educational documentaries and series
Intelligence Squared – which provides content relating to debate, logic and philosophy
Great Courses – the original brand behind Wondrium, provides access to full courses in a variety of academic and skill-developing courses taught by professors and experts
Wondrium – the company itself, which provides and hosts a rather eclectic mix of educational content
Consequently, Wondrium hosts a huge amount of content on its servers, touching on a number of different topics, some related to traditional middle, high school and early college level subjects (e.g. middle/high school level math, college level calculus, history, science, philosophy) and others related to professional skill development (e.g. coding, project management, budgeting), hobbies (e.g. martial arts, music, physical education) or arts and crafts (e.g. painting, baking, woodworking). 

For homeschooling families and those looking to supplement their student's learning at home, this great variety and diversity of subjects can be very useful and can provide them with much needed flexibility.
Parents can use the service, for example, as a resource for full courses in math, history or science or use them to add more practical or interest-based skills to a student's repertoire, such as by giving them access to courses and learning materials in coding, music, logic, financial literacy and more.
Further, as Wondrium provides access to limited episodic series, documentaries, historical films and short-form videos, its resources can be easily fit into busy schedules or be used as part of a general lesson in a given topic, which is always.
In addition to the videos, the full courses from Wondrium also come with individual PDF guidebooks.
Depending on the course, these guidebooks can act like textbooks, workbooks or readings for each subject. 
These guidebooks are divided into chapters, each of which tends to neatly correspond to a particular lesson or video episode.
Some take the form of full textbooks while others provide a more general overview and focus more heavily on practice problems and review.
In either case, they are intended to provide more detail and a little more formal learning and review of concepts to each lecture, much like a traditional course would. 
In addition to providing a little more depth, they also may provide ideas for further reading for each lesson, which can serve as a jump off point for greater exploration on a given topic, which is always nice.
Interestingly, they also tend to include practice and review problems, such as computational/word problems in math courses and discussion questions in history, which can help viewers better retain the information they are learning.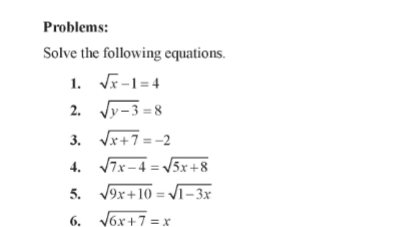 Ultimately, it is important for parents to note that Wondrium is based around a self-paced, self-study model where users, be they parents, students or adults interested in expanding their knowledge, choose the subjects they want to learn about and set their own pace of learning.
This greater independence can provide families with a good deal of freedom and makes Wondrium very easy to fit into just about any learning plan, schedule or even homeschool philosophy.
It does, however, require its users to have sufficient discipline to sit through the videos and go through any coursework on their own, something that can be an issue for some students (and, really, some adults).
This is particularly true as, unlike more dedicated course-based services such as Outschool, there really is no supervision, assessments or guiding presence that can oversee progression, so accountability for learning is ultimately on the student themselves (or their parents).
Our Thoughts
Overall, we feel that Wondrium can be a very interesting addition to homeschool, as a resource for parents looking to boost their child's learning at home and for adults looking to sharpen their own skills and knowledge.
Wonderium offers a good mix of full courses and educational but high interest documentaries, series and shorts across a wide number of subjects and topics.
For homeschoolers in particular, we found a lot of good resources that can help with teaching middle high school core courses, such as essential math, history and science, as well as plenty of related documentaries, shorts and series that can be added to an existing curriculum. .
We also found a good mix of interesting, albeit non-traditional resources, that families may enjoy as extracurriculars, such as:
Coding
Music
Physical exercise
Logic and philosophy
Religious studies
And much more
We liked the fact that the videos and course materials (particularly with Wonderium's full courses) tend to be created and vetted by professionals and experts in their field, which ensures that the lectures are of high quality and the information is as accurate as possible.
We also liked the fact that Wonderium includes an assortment of guidebooks with its courses.
Acting as accompanying tesxts, these tend to round out the learning in written manner with overviews, full textbook style readings, suggested readings and/or practice problems and, in general, tend to be a step up from the simple transcriptions that are often included in other educational video courses. 
Parents should be aware that, with the exception of series and documentaries, the videos in Wonderium courses can often take the form of traditional lectures.
While the material is certainly interesting and kept at a high level, and while these tend to include the use of on screen visuals and illustrations to clarify their points, lectures aren't always the most fast-paced and entertaining method of teaching and aren't necessarily everyone's preferred method of learning a subject.
Finally, as Wondrium is aimed generally at a wide population it can include videos on a wide range of topics including, parenting, hobbies and crafts, politics, professional skills, philosophy, finance and more.
These can, at times, get a little distracting for students and, without a way to sort by grade or age, it can be up to parents to sort through and create a playlist for their students, which is something a homeschooling family should note.
Can Wonderium Be Used By Homeschools As A Complete Curriculum?
The Great Courses series does contain full lectures hosted by professionals and experts on specific academic subjects that, over a period of weeks, dive into their material in a fair amount of depth and rigor.
More than that, these videos come complete with an accompanying text and outlines, suggested readings and even practice problems. 
As a result, we do feel that they can certainly be used by homeschools as a spine for a particular subject.
In addition, we feel that Wondrium's documentaries, series and shorts are all highly educational, interesting and professionally produced.
They can therefore act as great supplements to an existing curriculum, adding a fun multimedia component to just about any program.
It is important to note, however, that the service does not include formal assessments (tests, quizzes, projects and assignments), nor does it include tracking and grading features, which parents will have to add on their own.
Is Wondrium Secular Or Religious?
In our opinion, Wondrium is neutral.
In addition to its skills-based and academic videos, we found that the company offers resources that can appeal to both secular and religious outlooks, with such as the Science of Religion, The Historical Jesus, Bible: A History and The Beginnings of Judaism alongside courses in evolution, philosophy, astrophysics and more.
We feel Wonderium offers something for everyone and feel it should be broadly appealing, serving as a useful educational resource for most families and individuals with the possible exception of those looking to only be exposed to a single point of view.
Pros and Cons
Pros
A wide array of videos and resources on a number of topics and subjects
Wondrium contains thousands of videos and lessons on a diversity of topics, subjects and skills.
Whether it is a middle/high school course in algebra or chemistry, an introduction to machine learning, a crash course in investing and personal finance or an introduction to playing guitar, there is simply a lot of educational content on the site that can appeal to just about anyone with a thirst for knowledge.
A good mix of educational formats
Wondrium offers courses and videos in the form of instructor-led lectures and high quality, movie-like documentaries, serialized shows and even shorts.
As a result, its resources can be broadly appealing and enjoyable to a greater range of people and suit a wider range of needs.
Videos are often hosted by experts and professors
Wondrium's courses and most of its documentaries and series are led by experts and professionals in their field, be they respected professors or industry specialists.
As a result, the quality of learning is kept quite high and the information presented can be considered reliable and accurate.
Videos are professional produced
Wondrium doesn't skimp when it comes to finding and offering high quality educational content.
Its courses are all well-designed and throughout, making use of on-screen illustrations and examples to help convey information, while its documentaries and series have the production values and quality to rival pretty much most anything seen on television or online. 
Courses come with in-depth textbooks, practice
Wondrium's full courses also come with guidebooks, which are essential course texts and outlines to accompany each lecture, as well as practice problems and even suggested readings that can help students better retain and master the skills and knowledge they pick up. 
Offers materials for many middle/high school core subjects
Wondrium isn't just a service for adults and college-level students, it also offers a number of courses and resources (such as in math, literature and science) that can be easily used by middle school and high school students as part of their core learning.
Cons
Not the cheapest streaming service out there
Starting at $12.50 per month, Wondrium isn't the cheapest streaming service out there and can be a little more expensive than some rivals such as Curiosity Stream or Discovery+.
Parents of middle/high school students may have to prep playlists
Wondrium is an à la carte educational streaming service and those using Wondrium as a supplement to gr. 7-12 education may find that the resources relevant to their needs are mixed in with other, less directly relevant subjects and topics.
As a consequence, they may have to spend some time creating playlists that will prevent students from getting distracted.
Who Is Wondrium Ideal For?
Families looking for video-based courses in many core middle and high school subjects
With full, professionally-taught, self-paced courses in Algebra 1, Algebra 2, Chemistry, Physics, essay writing, American History and much more, Wondrium can be an interesting and useful resource for students in middle and high school.
Homeschools looking for ready documentaries and short videos to supplement lessons
Expert-led and touching on a wide variety of academic and skill-based subjects, Wondrium's documentaries and shorts can be an excellent multimedia resource to add to a student's lessons.
Homeschools and families looking for ready source of extracurricular inspiration
In addition to academic courses, Wondrium also offers courses, videos and resources across a wide variety of interesting topics and skills, such as music, coding, art and philosophy, which can be welcome extracurricular additions to any homeschool student's learning.
Individuals looking for quality educational videos and courses produced by experts and academic professionals
Wondrium isn't just for students, it also contains videos that individuals of any age and from all walks of life can get interested in, such as professional development courses, introductions to cutting edge concepts in science and even arts, crafts and hobbies.
Those who prefer to learn at their own pace
Wondrium's all-access streaming service is designed for self-study learning and generally allows subscribers to explore concepts, subjects and course materials through recorded videos and at their own pace without any real pressure from tests, assignments or class scheduling.
Who Is It Not Ideal For?
Those looking for a fully managed, live online course
Although it offers full and relatively thorough courses in a number of different subjects, as well as texts, suggested readings and more, Wondrium really doesn't offer much in the way of tests, progress tracking or grading.
Those looking for a particular religious or political point of view
Wondrium offers videos that tend to run the gamut of religious, political and philosophical beliefs and views.
While it can be a great way to explore new ideas, it may not be ideal for those who are looking to focus on one particular viewpoint and don't really want to be exposed (or have their kids exposed) to others.
Families or individuals on a strict budget
At between $12.50-$20 per month, Wondrium can be a little more expensive than other streaming services and may be a bit more challenging for some families to squeeze into their budget.
Price
⭐ 14-day free trial available (requires credit card)
Note: Prices correct as of writing, all prices in USD.
As we've stated, Wondrium is a subscription streaming service and is offered in a few different plans.
Users can subscribe on a month-to-month basis for about $20 per month, as a quarterly (3 month) plan for $15 per month ($45 every 3 months) or on an annual basis for $12.50 per month ($150 per year).
There is a 14-day free trial, which is always nice to see, although it does require that users provide a credit card.
Like other subscriptions, users should note that accounts automatically renew so they will have to actively cancel their subscription at the end of their chosen period or be billed again.
As always, we recommend that users check out the latest prices for Wondrium as well as any deals or offers that may apply.
Is It Worth It?
While perhaps not the absolute cheapest streaming service out there, overall we feel that Wondrium can provide a lot of value to individuals interested in educational content, homeschools and families looking for enrichment options.
Wondrium contains a wide variety of professionally produced videos on a host of different subjects, covering an assortment of academic topics, hobbies and even professional and personal skills.
These include full academic courses in math, science, history, literature and much more, which are often accompanied by helpful texts, helpful practice questions and even additional suggested readings (depending on the course).
Finally, Wondrium's videos are expert-led, created and often hosted by accomplished professionals in their field, and many (such as the company's various documentaries and series) are extremely well-made, easily rivaling the content produced for television or for larger streaming rivals.
Bottom Line
Those looking for a ready source of high-quality, self-paced educational courses and videos, either for homeschool, supplemental or individual use, should take a close look at Wondrium.
With a huge number of expert-led and professionally-produced resources covering a wide array of interesting topics, skills and subjects in an approachable but thorough manner, it is a streaming service that should satisfy even the most curious minds.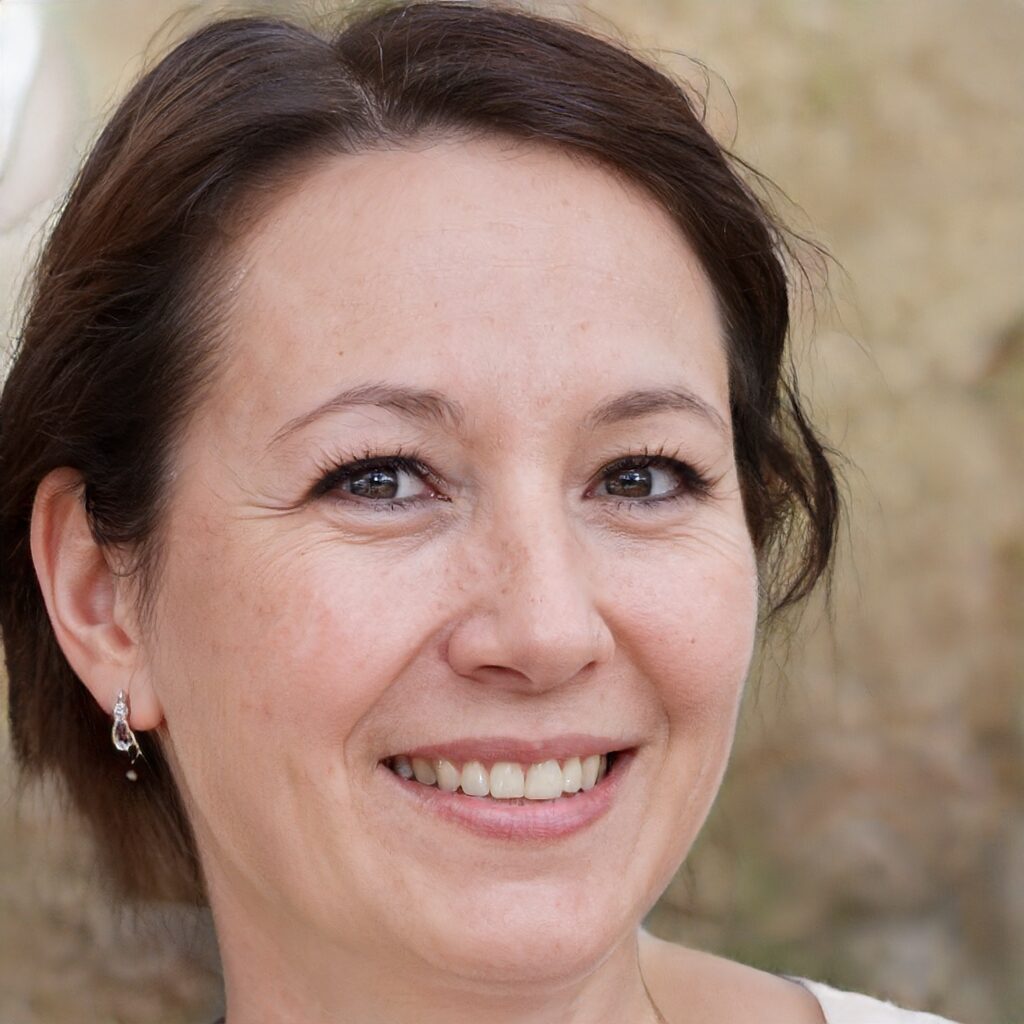 About the Author
Anne Miller is the editor of The Smarter Learning Guide and is a passionate advocate for education and educational technology. A mom of two, she majored in English Language and Literature and worked as a substitute teacher and tutor for several years. When not writing she continues to root for the Yankees and the Giants.