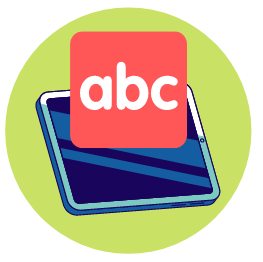 With its short lessons, interactive and animated games, and interesting cross-curricular learning integrations, Keyboarding Without Tears can help students become more effective (and safer) users of technology in a way that won't result in…well, tears.
What Is Keyboarding Without Tears?
Developed by Learning Without Tears, the creators of the well-known Handwriting Without Tears program, Keyboarding Without Tears is a typing and computer skills program aimed at elementary students.
A web-based program, it helps students master essential keyboard familiarity and use, as well as computer and digital safety, and does so through a combination of explicit instruction, typing games and various digital activities and exercises.
What Ages Or Grades Is Keyboarding Without Tears Intended For?
Keyboarding Without Tears is aimed at students in K-5, or about ages 5-10.
The program is progressive, grade-leveled and is something of a full suite introduction to digital tools and typing that breaks its content up over several grades to achieve fluency, i.e. accuracy and speed in computer use and typing.
| | |
| --- | --- |
| Grade | Some Of TheTopics Covered |
| K | Introduction to keyboards, mice, touchscreens, introduction to home row and keys, unilateral hand use and placement, and more |
| 1+2 | Two hand placement, simple letter combinations, digraphs, numbers and symbols, first short sentence runs, capitalization and more |
| 3 | Number and function key fluency, capital letter and sentence use, forms, simple numeracy and math functions, scrolling, essential reading comprehension skills, typing assigned work, simple paragraphs and formatting and more |
| 4 | Complex sentences, speed and accuracy development, typing assigned work, formatting, paragraph work, test taking, writing exercises and more |
| 5 | Formatting, test taking, more advanced paragraph and sentence fluency, complex response writing, fancy formatting and more |
As a program that can be used by homeschooling families as well as those in traditional classrooms, parents and students using Keyboarding Without Tears can choose to learn at different grade levels.
However, it should be noted that the program is not just a simple typing and computer program.
Keyboarding Without Tears also includes a good number of activities that involve grade-leveled cross-curricular learning material in different subjects, many of which can assume some basic prior knowledge or familiarity with the subject, as well as on-grade reading and comprehension ability.
While certainly an interesting and potentially useful addition to a typing program, it is something that parents students learning at a different grade progression should consider.
For example, a student in grade 1 with with more developed technical computer skills looking for more of a challenge may struggle with some of the activities in, say, level 3 as it may teach using more sophisticated vocabulary building exercises (Write and Skill), more complex math computation, root words and study (Greek and Latin), basic Life Science (Bones and Bodies), grammar instruction (Great Grammar) and so on.
In a similar vein, older students looking to use the program for basic keyboard skill remediation may find some of the subject-based activities a little too easy.
With that said, the program's cross curricular learning is aligned to Common Core standards where possible and so can be particularly suited to those learning on-grade.
This alignment also makes things a little easier when it comes to shifting into Keyboarding Without Tears from another program, as parents can simply look for the level that applies to their grade.
In fact, Learning Without Tears makes this especially easy as each level of the program comes with a general and optional review of previous concepts, its methodology and foundational skill, so students with skill gaps shouldn't be in too much trouble.
Unfortunately, there is no placement test that we could find as of writing, which would make things simpler for homeschooling families who are significantly off-grade.
To their credit, though, the company does provide free trials and a good amount of information regarding each level on their website that and around the net.
Program Look and Feel
By and large, we found Keyboarding Without Tears to be a pretty clean looking and easy to use program.
In general it has a very minimal design, with lots of whitespace in and around the center of the screen and not a lot of clutter in general – when working on an activity students are generally presented with some images, some text as a typing challenge and some imagery.
As a result, there's very little on-screen that is going to grab the attention of a user unnecessarily, which means that students are less likely to get distracted and more likely to focus on what they are doing, leading to fewer errors and making the program more effective at teaching typing.
The program itself, perhaps as a result of its minimal design, is quite responsive and quick.
There aren't a lot of loading times that students will have to sit through and the animations, keyboard inputs, sound and effects are all quite smooth and pleasing.
Keyboarding Without Tears is also quite guided as a learning program.
As we'll discuss a bit later, in general students log in and are presented with various instructions and exercises according to a set curriculum.
Consequently, it is pretty open and go and there's not much chance that a student will get lost or begin skipping around between activities.
In terms of its style, Keyboarding Without Tears uses a good deal of colorful cartoon graphics and light animation to keep things interesting for students.
Although not the most sophisticated visuals we've ever seen, they do seem appropriate for K-5 students and, perhaps more importantly, aren't too distracting.
Interestingly, the program also makes use of a fair amount of audio instruction and voice over, which in addition to making the program a little more multisensory can also make it a lot less text-heavy and intimidating for students who are still learning to read fluently, which is nice.
Finally, we liked the fact that progress can be accessed by the student and takes the form of a large, puzzle-like board.
The board contains different icons that visually represent each year's lessons, activities and assessments and generally allows students to more intuitively know where they are at and what is in store for them compared to traditional charts and graphs.
One thing that parents and students should be aware of is that error signals can be pretty subtle with this program, with any typing mistake resulting in a light "bing" and a brief flash of red around the letter in question.
This subtlety can have its advantages and disadvantages.
On the plus side, it does make using Keyboarding Without Tears a lot less stressful to use and, by not making typing mistakes into a big drawn out production, students may be encouraged to take chances and be bold, which can in turn encourage them to keep practice and work on their skill development.
On the downside, of course, it also means that errors can be easily missed by students, which can result in confusion later on if and when they go over their results.
Parental Dashboard
As with the lessons, we found the Keyboarding Without Tears' parental dashboard is also quite easy to use and well-designed.
It is fairly intuitive, using lots of white space and minimal distractions and prominently displays the program's core controls – a comprehensive FAQ and tips, student management tools, reporting and so on, so most parents shouldn't have too hard a time navigating through it.
As might be expected of a digital learning program, especially one that also serves a traditional classroom setting, Keyboarding Without Tears offers parents a fairly comprehensive set of progress tracking tools.
From the reporting section, parents can keep an eye on a student's skill development at a pretty granular level, with information about how a student is progressing in their typing accuracy and speed, their overall program use, how they're doing with their assessments, what activities and enrichments they have completed, their scores and so on.
As we mentioned, for the most part Keyboarding Without Tears practice and lessons are pretty guided and don't require a lot of parental input.
That said, there are a few things that parents can tweak and configure from their dashboard that we found interesting.
Parents can, for example, allow students (such as those who have graduated from a previous level) to skip through the fundamental computer skills lessons that comprise the first few weeks of any grade.
They can also add more review (in the form of more periodic Stop and Review assessments), should a student seem like they are developing skill gaps as they go, and the program even provides parents with the ability to add in their own training text.
This can be an interesting option for homeschoolers, particularly those who are interested in integrating Keyboarding Without Tears into a literature-based or unit study program or those interested in perhaps integrating some faith-based elements.
It is, however, limited to 10 custom exercises over a year, so parents will have to choose their custom assignments somewhat wisely.
Interestingly, homeschooling parents also have access to the programs teacher's guide and learning plans from their dashboard, should they need them.
Aside from providing a general overview of the program's methodology and approach and its scope and sequence, each grade's guide also provides a good overview of the cross-curricular activities included at that level, as well as a broad overview of the general typing exercises and activities that Keyboarding Without Tears makes use of.
In our opinion, most students should be able to make use of the typing exercises and activities on their own and where the teacher's guides are perhaps most useful for homeschooling parents are when they introduce their digital citizenship units.
These units provide brief lesson plans on topics important to children's safety online such as digital communications tools, best practices for safe surfing, communicating with others online, specific things to look out for and so on.
Not every parent may have the background or specific knowledge for teaching a child to work online safely, and these guides provide step by step, classroom-style lesson plans that can make the process a little easier to complete at home.
Aimed at teacher's they aren't overly scripted, so they won't tell parents specifically what to say and when to say it (so parents will have to do a little thinking on their own), but they do break topics like digital privacy down into a step by step plan of action, some helpful offline activities parents can introduce and provide links to relevant PDF worksheets that can help reinforce learning after a lesson.
How It Teaches Typing
Row-based Instruction
Keyboarding Without Tears teaches students to see and use their keyboard a little differently than most other typing programs for kids, like Mavis Beacon and others.
Rather than presenting the keyboard layout as a series of vertical columns, the program breaks a keyboard into a series of horizontal rows and color codes them.
The number bar is laid out in orange, the Q row in yellow, the A row is green, the Z row blue and the space bar is purple.
In addition to being green, the A row is also called the Home Row, is where kids learn to rest their hands and becomes something of a launch point for subsequent finger exercises and key access.
Each row is then further split in half, with one side being used for right hand typing and the other for the left.
This approach to a keyboard layout can make things a little easier for students to remember as it sort of chunks letters and keys together into more manageable groups and it is, by and large, quite intuitive as a method and seems to integrate well with the program's various games and exercises.
Further, the color coding also gives students an additional, visual way of understanding key locations, particularly as the program will often use these colors when referring to keys ("Green G," for example.")
Activity-based Learning and Practice
For the most part, Keyboarding Without Tears isn't just a simple follow the leader, drill-type typing practice program.
Instead, the program contains a wide variety of game-like activities and exercises that are designed to help students develop their typing skills, improve their skill fluency (i.e. their ability to type quickly and accurately) and even develop essential computing skills.
Keyboarding contains a good variety of these activities, as well, including a wide range of typing activities, such as:
Type to See – which unveils an image as a student types out a sentence
Write About It – which seems students write out sentences, paragraphs and even short essays about various topics
Hear It, Type It – which is a dictation-style exercise where students listen to a sentence and then type out what they hear
There are also activities that help students hone more general (but still important) computing skills, such as:
Scrolling Secrets – which has students scroll up and down a page to learn to do so fluidly
Fancy Formatting – where students work on key document formatting skills (italicizing, bolding, underlining)
Math Sense – which has students practice their number symbol use
Puzzle Pieces – which sees students learn to drag and drop with either a mouse or a touch screen (if the program is being used from a tablet)
Consequently, throughout Keyboarding Without Tears, students get a good deal of practice typing away and controlling their computers, which helps reinforce their learning and skills in different ways.
The use of short game-like activities and exercises also helps keep things from getting too boring and repetitive, a common problem of most drill-based typing practice sites and programs, which means that students should be able to use the program for longer without becoming frustrated.
Interestingly, as they do include quite a bit of physical action (typing), visual learning (graphics and animations) as well as auditory learning (narration and dictation exercises), Keyboarding Without Tears' exercises can be said to be pretty multisensory.
This not only can help students better develop and retain their skills by involving different cognitive pathways in the brain, but it also makes the program more suitable and helpful for students with different learning preferences (visual, auditory and hands-on learners, for example), which is something we always appreciate.
Sequential Skill Development
Aimed as it is at K-5, Keyboarding Without Tears also gradually introduces computer and typing skills in a way that more or less matches how students develop in terms of their reading and writing.
In earlier levels, for instance, students work on basic mouse control with shapes, single letters and colors before moving on to more phonics-linked keyboarding activities and gradually move forward from there until, by the end of the program, they are working on writing basic paragraphs and formatting their own work.
In this way, the program is able to reach and begin building valuable technology skills in younger students who are perhaps less secure in their reading, which is always nice to see.
Further, by matching students at their level of learning (three/four letter words, sentences or paragraph writing), Keyboarding Without Tears makes things a little less potentially frustrating.
Not Just Typing Practice
Finally, Keyboarding Without Tears isn't just a typing program.
In addition to working on typing skills, its activities frequently mix in a good deal of cross-curricular learning.
What topics these activities include really depends on the grade in question.
In Grade 2's Math Mix, for example, kids have an opportunity to work on their numbers (operations, measurements, distance, counting), while in Water Water they can learn about famous voyages, sea life, the water cycle and more.
In later grades, such as Grade 4's Greek and Latin activities, students may even receive more focused vocabulary development, as well as exercises relating to history and Greek mythology, which is kind of cool.
Regardless of the exact activity, the cross-subject learning offered in language arts, history, geography and science, means that Keyboarding Without Tears can better integrate with elementary-level homeschool learning (particularly for those following a unit study approach), reinforcing lessons in other subjects while still working on honing a student's typing ability.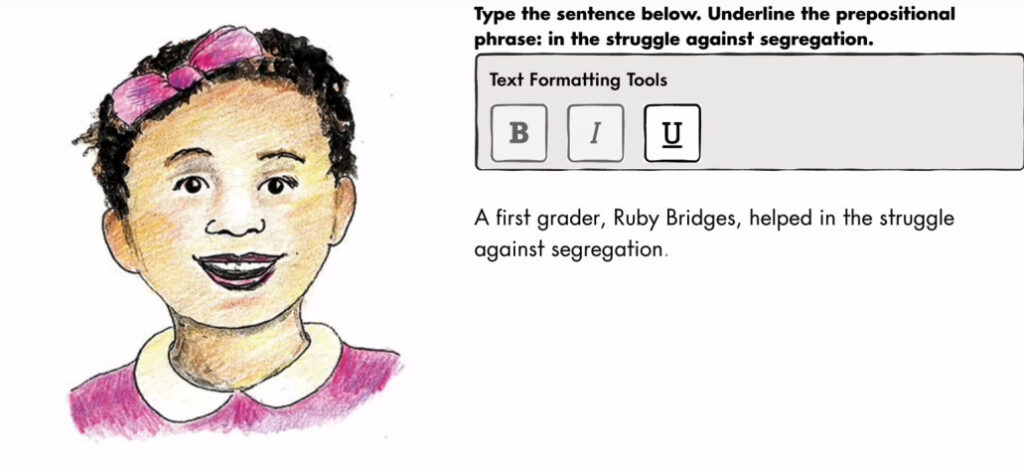 The increased educational bent of its activities and exercises also means that the program's learning can be a bit more relevant and useful compared to the sometimes arbitrary-feeling and fluffy busywork that other typing programs often make use of.
In addition to these cross-curricular connections, Keyboarding Without Tears also offers a wide variety of optional, yet increasingly important, digital citizenship lessons.
These include specific lessons covering computer and internet safety, how computers and tablets are used , how to browse the internet safety and effectively, how to respect others online, how to use digital communications tools and so on.
Consequently, the program can be seen as a bit more of a comprehensive and holistic technology program than most of its competitors, which tend to focus solely on keyboard fluency.
How It Works
Keyboarding Without Tears is a year-long keyboard and computer skills program that is accessible on computers, laptops and most tablets.
Each grade contains 36 weeks of lessons at a 3 day a week schedule, with each lesson intended to be about 5-10 minutes long (or about 45 minutes a week).
Once they've purchased a license, homeschooling parents set their student's grade, after which students can set up a password, sign in and start working.
Once signed in, students will be quickly introduced to a lesson activity.
As we mentioned earlier, unlike other learning programs it is a very guided process and student's don't really have an opportunity to click or and skip between lessons, which simplifies the process of learning quite a bit and keeps everything fairly organized and sequential.
At the beginning of each grade or level of the program, there is an optional review component (about six weeks worth) that touches on the program's methodology and essential keyboarding and computer skills.
Parents can choose to skip this if a student is progressing from a previous level, but we feel it can be quite helpful for those jumping into the program at a later grade as it can get students up to speed pretty quickly.
For homeschool use, the program's lessons take the form of a series of interactive activities and brief audio-visual lessons.
If it is the first time a student encounters a particular activity, a short animated video demonstration will play that shows them what to do, which can helpfully be reviewed at any time using a camera symbol located at the top right of the screen.
Although there is a good deal of diversity and topical coverage with many of the program's activities, they are fairly intuitive and tend to work the same.
Students receive a (usually) audio instruction giving them a task to complete and they do so using the keyboard and/or mouse.
With Painted Fingers, for example, students have to hit a specifically color-coded key with the finger shown on the screen, an activity that develops accuracy and muscle memory.
Another activity might have students do some keyboard target practice to develop their speed and accuracy.
Another activity might integrate life science learning, having students read and retype a text about photosynthesis, finding and underlying key words, an activity that gets them practicing their typing accuracy and formatting skills (as well as bolstering their general science knowledge).
A further activity might have them assemble their own keyboard by dragging and dropping keys, which will help them remember and learn the overall structure and arrangement of a QWERTY keyboard, as well as getting them to practice dragging and dropping.
In most cases, the program will also display a virtual and responsive cartoon rendition of the student's keyboard, displaying student typing activity in real time.
Not only does this help students keep an eye on what they are doing (or doing wrong), it also gets students into the habit of keeping their eyes on the screen while they type, something that can help develop their touch-typing skill.
Once students complete an activity, they are free to click an arrow that will take them to the next activity.
Periodically (and/or according to a parent's choice), the program will throw up a "spot check," a typing exercise that assesses a students speed and accuracy at typing, which serves to help track their development over time.
Our Thoughts
Keyboarding Without Tears lessons are pretty straightforward and, for the most part, makes it pretty easy to teach keyboarding and basic computer skills to students at home.
Its lessons are kept pretty short, with most activities only taking a couple minutes to complete and the program recommending daily lessons be capped at around 10 minutes or so, which means that students can get a fair amount of practice in without becoming overwhelmed or zoning out.
Further, the highly visual and interactive activities, which often touch on different topics of study, do make the program feel a lot less like endless typing drill and more like educational games, which in turn can make learning typing and computer skills a lot more palatable for most students
Finally, for homeschools Keyboarding Without Tears can be very hands-off for parents.
Thanks to its guided lesson progression, for the most part, once they get the gist of a keyboard and mouse, most students should be able go through and complete lessons on their own with a minimum of parental intervention or oversight.
This can be very valuable to homeschooling parents, particularly those with larger families or with otherwise busy schedules.
On the downside, it is important for parents to note that Keyboarding Without Tears is an online program and requires internet access to work, which can be an issue when traveling or for those living in areas with unreliable internet connections.
Another issue some students may have, as we mentioned before, is the fact that the lessons are a little light when it comes to feedback.
There isn't a huge amount of indication that a student has gotten something wrong and lessons don't usually have a score at the end of them, which can make it a bit harder for students to figure out how they are doing.
Pros and Cons of Keyboarding Without Tears
Pros
Easy to Use
Keyboarding Without Tears is very easy to use. It is very cleanly designed, offers clear audio-visual instruction and contains very little that will distract students while they are working.
Very portable
Keyboarding Without Tears is an online and browser based program that can also be used on iOS and Android devices through dedicated apps.
Consequently, learning can be done essentially anywhere there is an internet connection and on practically any device.
Doesn't require a ton of parental time and effort
Keyboarding Without Tears' activities can carry students through instruction and practice pretty easily and without much in the way of parental oversight.
As a result, it can be a very open and go typing and computer skills program for interested homeschools.
Lots of Cross Curricular Learning
Keyboarding Without Tears' activities are often linked to standards-aligned content in language arts, science, social studies and more, which allows students to work on and reinforce their learning in a broader array of subjects while they work on their computing skills.
Fun, game-like activities
KWT contains a broad array of activities and exercises that have students write, scroll, click and otherwise interact with their screen to reinforce their typing skills.
As a result, it can be a little more interesting and even fun to use compared to more drill-like options.
Short lessons
By and large, Learning Without Tears recommends that parents limit a student's practice session in Keyboarding Without Tears to around 5-10 minutes per day, which can make lessons more accessible, easy to schedule and ultimately quite low-stress.
Units on digital citizenship and safety can be very helpful
Beyond lessons in typing and basic computer controls, Keyboarding Without Tears also offers a decent amount of optional instructional material regarding how to use (and safely use) digital devices and the internet.
These lessons not only make Keyboarding a more holistic program, but the topics are also increasingly critical and, sadly, frequently overlooked in today's digital-first world.
Cons
Requires internet access
In order to properly function, Keyboarding Without Tears does require internet access, which can be an issue for those traveling and those who live in areas with poor service.
Not a huge amount of real time feedback for students
Although it certainly offers some, by and large Keyboarding Without Tears is quite subtle when scoring student performance in real time and pointing out their errors, and this can be overlooked by students who are in the midst of practice .
Who Is Keyboarding Without Tears Ideal For?
Homeschools looking for a thorough keyboarding and computer skills program
Through its various games and activities, Keyboarding Without Tears offers students a lot of dedicated and effective practice in typing, mouse control, touch screen use, document formatting and more.
Busy parents who want students to be able to practice on their own
Keyboarding Without Tears can guide students from activity to activity without much need for constant parental oversight, which can make it ideal for those who are teaching multiple students or those with busy schedules.
Students who hate typing drills
Keyboarding Without Tears eschews the typical drill-based typing exercises in favor of a host of animated, interactive exercises of various types that seem more like mini-games than dedicated typing practice.
Parents looking for something to integrate into a broader, on-grade curricula
With its cross curricular learning in science, history, social studies and language arts, as well as digital citizenship classes, Keyboarding Without Tears can be a great option for homeschools looking for a program that goes beyond simple typing exercises.
Parents looking for anytime, anywhere keyboard practice
Available through browsers and apps, Keyboarding Without Tears can be accessed and used on a wide variety of devices and at any time, so long as there is an internet connection available.
Homeschools looking for a good digital safety program
Keyboarding Without Tears also includes optional units on data privacy, how to properly surf the internet, communicate with others online and much more – all important lessons that we feel students in this day and age should learn.
Who Is It Not Ideal For?
Homeschooling students who are far ahead or behind grade level
Keyboarding Without Tears does make use of Common Core and grade-linked subject matter as part of its practice activities, which may seem too hard or too easy for students who are learning ahead or behind a typical grade progression.
Those who want to create their own learning plan
Keyboarding Without Tears is a very easy to use keyboard skills program that can be somewhat modified by parents from their dashboard.
Ultimately, however, it is a guided program and doesn't really give parents full freedom to reconfigure and reorganize the learning.
Price
Note: All prices correct as of writing, all prices in USD.
Keyboarding Without Tears' pricing is pretty simple, costing about $11 per student per year.
Or
Is It Worth The Price?
Although there are quite a few free learn to type programs out there, few are as fully featured as Keyboarding Without Tears and we think it can be a valuable resource to the right homeschooling families.
The program is very easy to use and its animated game-like activities are fun, varied, multisensory and generally make typing practice a lot more interesting than the standard typing drills used by most programs.
Further the program keeps its lessons quite short and to the point, usually requiring only a few minutes a day of work to help students hone their skills, which makes it well-suited to homeschooling students with busier schedules and those who have a hard time sitting through long lessons.
More than that, for just over $10 per student per year, Keyboarding Without Tears offers far more than simple typing practice.
Each level includes a significant array of cross-curricular learning opportunities baked into its activities, which can help reinforce learning in other subject areas, such as science, language arts, history and geography.
The program also includes a good deal of enrichment opportunity and, through its digital citizenship units, even helps students learn to use computers and the internet more effectively and (perhaps most importantly) how to stay safe while doing so.
Bottom Line
With its short lessons, interactive and animated games, and interesting cross-curricular learning integrations, Keyboarding Without Tears can help students become more effective (and safer) users of technology in a way that won't result in…well, tears.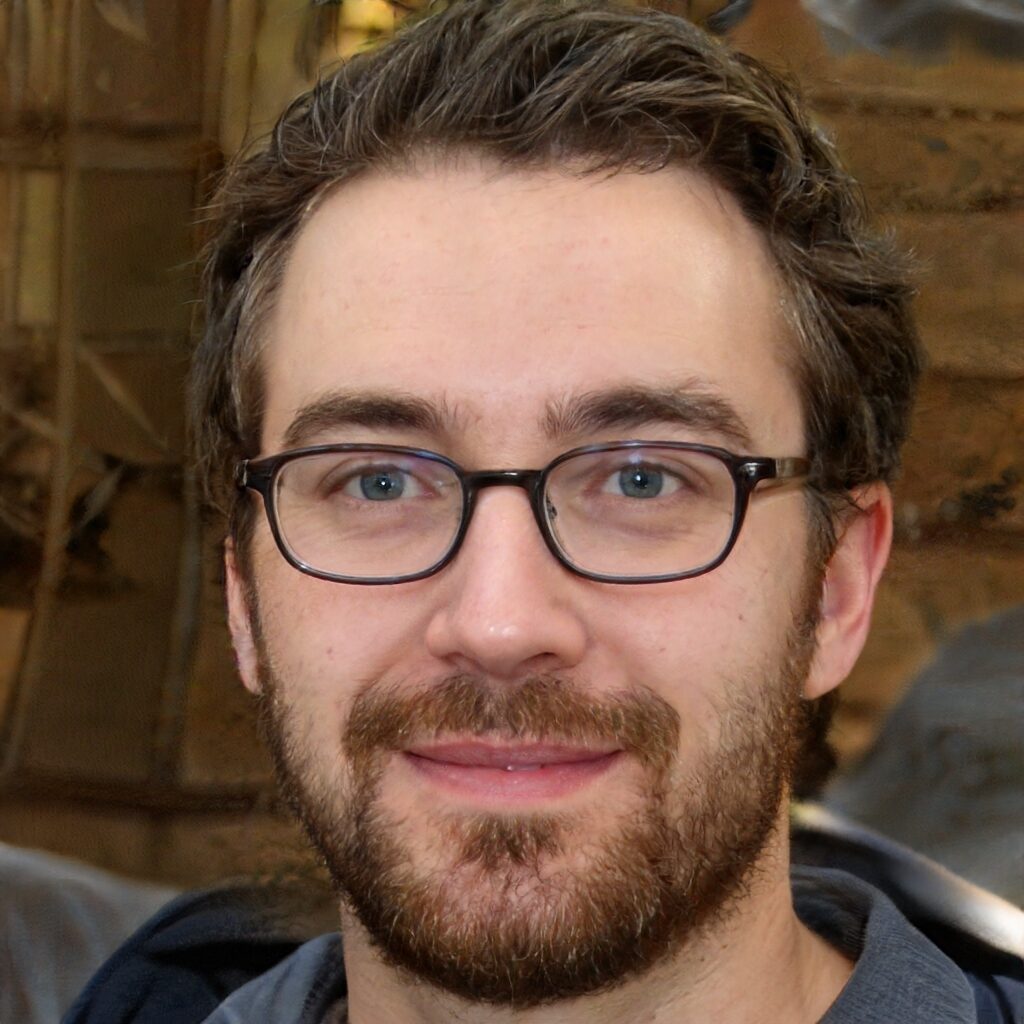 About the Author
David Belenky is a freelance writer, former science and math tutor and a tech enthusiast. When he's not writing about educational tech, he likes to chill out with his family and dog at home.