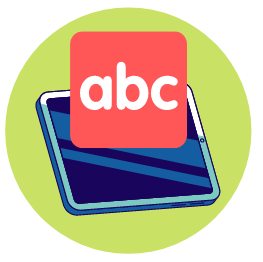 History isn't always everyone's favorite subject to study.

With its short lessons, wonderful literature-based lessons, Charlotte Mason-inspired activities and multimedia digital resources, Beautiful Feet Books offers courses that bring history to life in ways that few other programs can, and that can ultimately make homeschool learning a more positive experience for all involved.
What Is Beautiful Feet Books?
Founded in 1984 by former homeschooling mom and author Rea Berg, Beautiful Feet Books is a literature-based homeschool history curriculum provider.
The company offers a wide variety of courses, divided across a range of grades, and teaches using a Charlotte Mason-inspired approach, centering learning around living books and including a plethora of hands-on activities, handicrafts, notebooking and more in its lessons.
What Ages Or Grades is Beautiful Feet Books Intended For?
Beautiful Feet Books is intended for students in grades K-12 and offers a variety of courses in history, geography and more to suit students at the lower and upper elementary grades, as well as those in middle and high school.
Unlike many other homeschool curricula out there, however, Beautiful Feet doesn't create courses aimed at individual grades.
Instead, they group their courses into broader age ranges, such as:
| | |
| --- | --- |
| Grades | Examples of Courses Offered |
| K-3 | Early American History, Around the World 1 & 2, Geography Through Literature |
| Grades 4-8 | Early American History, History of California, History of Science, Modern American and World History, Ancient History, Medieval History, History of the Horse, History of Classical Music, Geography |
| Grades 9-12 | Early American History, Ancient History, Medieval History, Modern US and World History, Government & Economics |
By structuring individual courses around several grades, and including books and coursework that cater to different reading levels and student ages, Beautiful Feet Books does make it fairly easy for parents to accommodate advanced students and those who are a bit behind.
In fact, given that there can be some overlap in subject coverage (as seen in the chart above), those who are significantly advanced in their reading and studies can even easily take courses intended for a grade range above them (taking Ancient History at the High School level, for example), assuming they can handle the increased complexity of the literature and workload.
In a similar vein, struggling students, particularly those on the margins of a grade range, can make the workload and reading significantly more accessible by moving down a level (Early American History Primary instead of Intermediate, for example).
Interestingly, although it does offer courses aimed at different ranges of grades, parents should note that Beautiful Feet Books doesn't really have a particular suggested order to its courses.
Instead, students are free to explore the courses based on their interest, skills and ability.
This can make things a bit more user-friendly, giving parents the freedom to structure learning to better fit their students, rather than trying to fit students into a path.
This can increase their overall engagement and interest (ideally helping with attention and memory), as well as providing students with a greater feeling of personal involvement in their education, which is always nice.
That said, it does mean that parents will likely have to do a little more thinking and even have discussions about what might interest and benefit their students most.
What's (Generally) Required To Teach A Course
Beautiful Feet Books curricula are literature-based, meaning they use an assortment of books to help students explore their topics.
Consequently, there can be a few things for parents to buy and keep track of in each course compared to those that teach primarily out of a single textbook.
When it comes to individual courses, of course, there are specific items that can be unique to each.
Some courses, such as History of Music and History of Science, can come with CDs filled with music and stories, while others, such as History of the Horse, may come with specific cards to help with memory and practice activities.
That said, the heart of each course in Beautiful Feet is largely made up of of three components:
A Teacher's Guide
Living Books
Notebooks, maps and timelines
Beautiful Feet Teacher's Guides
Each course in Beautiful Feet comes with a Teacher's Guide, which provides the overall structure and acts as a central hub or core for the curriculum, guiding students and parents through the different readings and activities in each lesson.
The Teacher's Guides are full color, softcover books that contain everything parents and students need for a course, including, for example, lesson plans, discussion prompts and questions, activity instructions, extra readings (including letters, excerpts and important poems), writing assignments, and even recipes to try out.
They are also quite visual for the most part, particularly at the younger levels, often including illustrations, artwork and critical historical background information that can be quite interesting and "set the scene" for the lessons.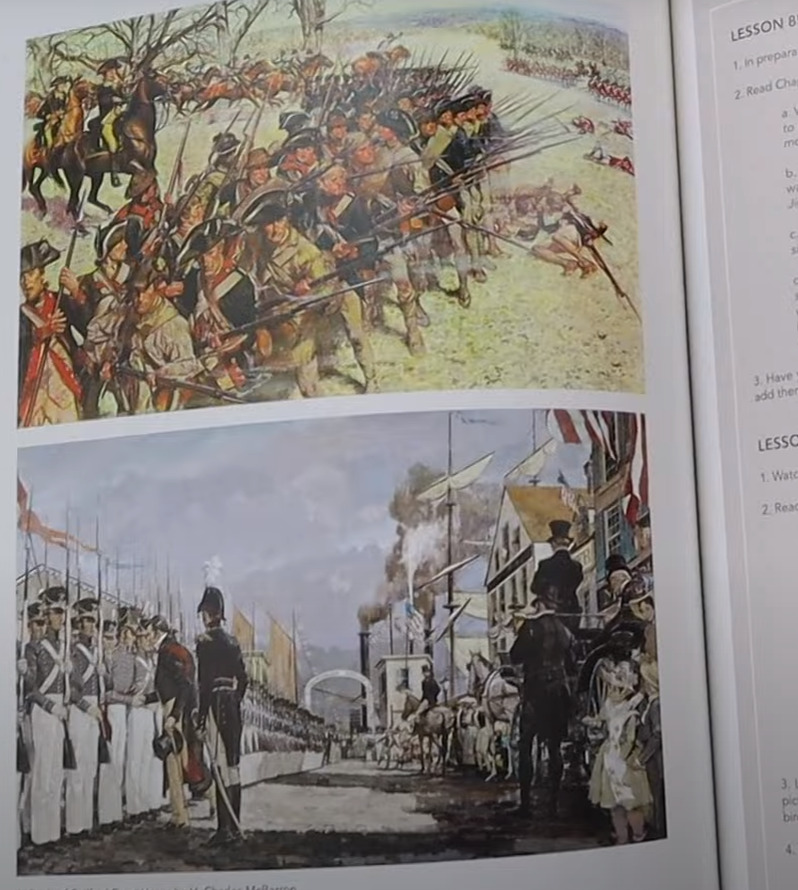 The teacher's guides also contain a variety of online resources and weblinks that tend to act as additional resources to deepen learning in specific areas or topics, linking to additional activities, websites, studies, YouTube videos, audio files and more that can then be incorporated into lessons.
On the whole, we believe the Teacher's Guides to be pretty well laid out and open and go.
Parents, and later students, won't need to worry too much about getting lost or needing to do too much prep before lessons, as the Guides tend to be quite well organized and should be able to guide them from resource to resource, and activity to activity, with little issue.
In terms of the lessons and teaching, they are lightly to moderately scripted.
Parents are provided with all the background information, instructions and guidance they'll need in each lesson, as well as key questions to ask during a discussion, but by and large parents are given enough room to rephrase things in order to speak naturally with their child and add their own touch to the learning if necessary.
As a result we feel they strike a good balance between flexibility and customizability and giving parents enough structure to fall back on in case they suddenly draw a blank during a lesson.
That said, those new to teaching/homeschooling should be aware that, without a scripted dialogue, they may have to come up with their own ways of introducing and connecting parts of lessons together so that it flows smoothly, which for some parents can require some additional preparation.

Living Literature
Beautiful Feet Books is a literature-based curriculum provider and each of its courses uses a wide variety of books to help students explore topics, provide different perspectives in history and generally bring topics to life in ways that textbooks simply can't.
As with other other literature-based curricula, most Beautiful Feet courses use a combination of information-rich non-fiction resources, such as the Usborne Encyclopedia of the Ancient World, National Geographic's The Medieval World: An Illustrated Atlas, or The European World (400-1450), as well as an assortment of topically-linked ,living books, such as Beowulf, The Canterbury Tales, Heart of a Samurai and many others. 
And Beautiful Feet can include a lot of books per course.
Depending on the individual curriculum, there can be between 10-20 or more books touched upon or read during lessons.
While it can be great for families who love to read, as with other literature-based courses, such as Five In A Row and others, the inclusion of so many books does mean that there can be a lot for parents to purchase, organize and keep track of. 
Helpfully, Beautiful Feet Books does offer homeschools some flexibility in this regard.
Parents can pick up each Beautiful Feet Books course with all the books included as one package, which can be quite convenient, or pick and choose what they choose to receive (perhaps supplementing with titles from the local library), which can help keep costs (and bookshelf space requirements) a little more under control.
Notebooks, maps and timelines
Rather than use workbooks or worksheets to study history, geography and more, Beautiful Feet makes use of (among other things) extensive notebooking activities, as well as timeline creation and mapwork.
Beautiful Feet Books' timeline resources, when part of a curriculum, include a book containing a number of illustrated, topically-linked and pre-dated mono-color illustrations that students cut out, color and then paste onto long (34") strips of paper.
The illustrations themselves are informative and fairly detailed, and when colored in do look pretty impressive.
There are usually three strips of paper, which add up to an impressive nine-feet of history by the end of the year that students can keep in their notebook or, if laminated properly, keep for themselves as some personal artwork.
The mapwork in the course is done in a similar manner with and white outlines of countries (or the world itself) that students slowly work their way through and color in as the year progressive.
Made from card stock, they are a little more durable than a typical wall poster and, like the timelines, can be inserted into a notebook.
Finally, Beautiful Feet Books courses tend to feature a good deal of notebooking.
Especially at the younger levels, students use their notebook to answer questions, record vocabulary, store their drawings, sketches, written work and more.
Although parents are free to use whatever type of notebook they like, from fancier portfolio-style books to standard spiral bounds, Beautiful Feet does often provide the option of picking up a Tsubame-style notebook as part of a course package.
These notebooks are a little smaller than a standard letter sized notebook, about 7″ x 10″, and are printed on bright-white, bleed-resistant and acid-free paper, which give them a pretty high quality feeling.
They're not too big, comprising about 64 pages of ruled paper, but they are OTA-bound.
In other words, they can be laid flat without breaking or tearing, which makes them a little easier for students to work with.
How Beautiful Feet Books Approaches Learning
Literature-based
Unlike many other history programs out there that are based around the use of a formal textbook or even a narrative text, such as Mystery of History or Notgrass, Beautiful Feet Books tends to favor the use of high-interest reference guides and living books to explore history.
Although the exact books included in any course depends on the topic and intended grade range, the books selected by Beautiful Feet Books tend to be very high quality, engaging and reputable titles.
At the K-3 level, these books tend to be easier to read, illustrated selections, although being aimed at students from ages 5-8, there can obviously be a relative leap in complexity.
At this range, book titles include gems such as Grandfather's Journey, The Emperor's Egg, Crow Boy, Squanto's Journey, Thee, Hannah! and so on.
At the 4-8 level, the books used in each course grow in complexity and begin to include full chapter books, novellas and novels, with titles such as Heart of a Samurai, John Lincoln Clem: Civil War Drummer Boy, Adarah, Poor Richard, D'aulaires Book of Greek Myths, and more.
At this stage, there tends to more reference books and information-rich non-fiction books included in each course, with text such as The Usborne Encyclopedia of the Ancient World, The European World (400-1450), David Maccaulay's Castle and more, to round out and deepen the history learning a little more.
Finally, at the high school level, Beautiful Feet Books curricula continue to use an assortment of high interest living books to engage students, with (admittedly far more complex) novels and reference guides covering the ancient, medieval and modern world.
Students, for example, might read Sun Tzu's The Art of War, Gilgamesh, Churchill, Eli Wiesel's Night, Martin Gilbert's the History of the 20th Century, Uncle Tom's Cabin and others.
By and large, we found Beautiful Feet Books' selection to be quite interesting, with a good mix of classic and modern titles.
Beyond simply being interesting reads, however, the books can provide a lot of important historical information, and can help students better appreciate the contemporary societies and people of the periods and events they are learning about.
One thing we really liked is that, because of Beautiful Feet Books age range structure, it is quite easy for parents to differentiate the learning based on reading skill.
Usually aimed at a couple grades, there is a wide variety of titles and reading levels in each course and parents can select or modify readings to cater to precocious and reluctant readers alike fairly easily.
That said, as we've mentioned, since Beautiful Feet Books courses are literature based there can be a lot of books included at each level.
Aside from the fact that this means that there is quite a bit to buy and keep track of, it also means that Beautiful Feet Books courses are quite reading intensive, which means they can be a bit more challenging on the whole for students with reading difficulties compared to textbook readings.
Charlotte Mason-Inspired
To teach its lessons, Beautiful Feet Books borrows a few ideas from a Charlotte Mason approach to teaching history.
Aside from the use of living books, the courses tend to place a strong emphasis on reading aloud, and include timeline creation, vocabulary and dictation exercises, copywork and more.
Similarly, the curricula also tend to include a variety of handicraft activities, with lessons including activities such as drawing, coloring, modeling, and even baking and cooking historic recipes on occasion.
There are even suggestions for enriching outdoor activities, something that Charlotte Mason curricula are relatively well-known for.

At the same time, Beautiful Feet Books also tends to keep lessons fairly short, with lessons often taking between 20-40 minutes or so to get through.
This shorter length can make the learning a lot less intimidating to students and makes the courses a lot easier to squeeze into busier schedules, which is always helpful.
This Charlotte Mason-inspired approach does often make things more enjoyable for the student, keeping things far more engaging and making Beautiful Feet Books curricula far more multisensory, which tends to make them more appropriate for students with different learning styles, such as kinesthetic learners.
Parents should be aware, however, that this approach to learning can be a little more intensive for parents, particularly at the younger levels where parental involvement in lessons is often highest.
It should also be noted that Beautiful Feet Books, while clearly inspired by Charlotte Mason methods for teaching, isn't a "pure" Charlotte Mason homeschool history curriculum, something that CM "purists" might want to keep in mind.
There is, for example, not quite as much of an emphasis on personal narration overall, and the company doesn't require students go through courses in chronological order.
More than Just History
While Beautiful Feet Books might be more centered around the study of history, it does offer courses in other subjects.
In addition to the typical courses in ancient, medieval and modern history, the company offers curricula that can help students study geography and science (in History of Science), as well.
The study of both subjects takes the same literature-based approach as the company's history courses, with students learning through a variety of living books and getting their hands dirty with a variety of handicraft activities.
Unusually, the History of Science offers something of a blend of history and science, with students learning about famous scientists, recreating their classic science experiments at home and getting experience filling out lab reports along the way.
But even within their history courses, Beautiful Feet Books tends to go beyond merely studying facts and dates.
Using a Charlotte Mason-inspired literature-based approach there is often a significant overlap with language arts learning.
In any given course, for example, students will do things like literary analysis, vocabulary development exercises, complete writing prompts and more.
Multimedia Learning
In addition to passages and living literature, Beautiful Feet Books has also included a variety of hyperlinks in many of their course lessons that connect students to various websites, pictures, audio and videos.
These allow students to dive deeper into the material in ways that a course relying only on text simply cannot.
Aside from taking Beautiful Feet Books learning into the 21st century, these online resources make learning a lot more interesting for students, providing them with different perspectives and viewpoints directly from authorities on the subject matter, such as through the Smithsonean, National Geographic, historians, archaeologists and so on.
They also make Beautiful Feet Books courses that much more multisensory, increasing their appeal to and effectiveness for auditory and visual learners.
That said, not every parent will necessarily want their student to spend more time on the internet, while others may need to take more time to personally monitor their students online, which is something to consider.
Flexible Teaching
Although Beautiful Feet Books does provide a lot of resources and structure for parents to follow, by and large the program doesn't make a lot of prescriptive demands on parents.
Beyond allowing parents significant freedom in terms of course order, at various points the company itself reminds parents that not all the material included in each course is necessarily required, and that they are free to include as much of the books, crafts and online resources that they believe their students will be interested in or capable of.
Similarly, the Teacher's Guides also include extra readings that parents can choose to add in if a student develops a particular interest or is simply a voracious reader.
As a result, Beautiful Feet Books can be said to offer flexible and adaptable homeschool history curricula.
That said, the potential differentiation and adaptation is largely left up to the parent and the lessons, while straightforward enough, don't generally offer much in the way of alternative suggestions or tips, such as might be done by providing multi-level questions or reviews, for example.
How it Works
For the most part, Beautiful Feet Books courses are pretty straightforward.
As we've mentioned, the courses in the series are divided across several age ranges and there are two types: full-year and semester long courses.
Full year courses, which include the core curricula such as American history, ancient history, medieval history and more, have about ~70-130 lessons or so (depending on the course).
At a 3-4 day a week schedule, they should take about a full school year, or 32-36 weeks, to complete.
Shorter Beautiful Feet courses, such as History of the Horse and Geography Through Literature, have around 35 lessons or so and are designed to be studied over the course of a semester.
Consequently they are typically designed around a 2 lesson a week pace, although parents can stretch things out a bit more by taking it slower with one lesson a week.
Each curriculum from Beautiful Feet Books is its own course and so they do have their differences in structure, content and recommended pace.
That said, they do share some similarities in how lessons are run that we can discuss.
By and large, parents and students work through the material for every course using the core Teacher's Guide.
Acting as something of a hub, these texts both serve to introduce essential facts, information and topics of study, as well as to outline lesson work.
Notebooking is a significant component of these Charlotte Mason-inspired courses, and as they work through a course, students use theirs as sort of a portfolio of their coursework throughout the year.
Inside, students record their responses to questions and writing prompts, record their thoughts, add vocabulary terms, do copywork, add their coloring pages, reports, map activities and so on.
As a chapter begins, they usually start off with an activity or reading to introduce the general topic for the following lessons.
Depending on the course, students might also do some map work to get a handle on the area in question, or have a detailed discussion with their parents about the topic.
Subsequent lessons vary in their precise content, both from course to course and lesson to lesson, but tend to follow a familiar format.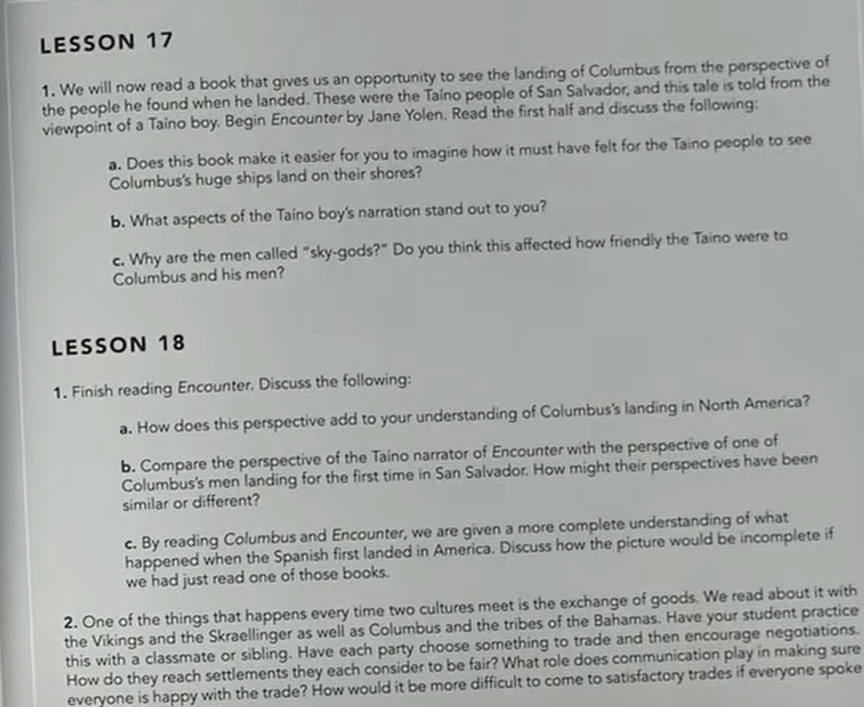 Students generally begin with a reading from one of the living books on the course book list. Depending on the grade and course, these can be anywhere from a few pages to a couple chapters of reading at a time.
In addition to being a good read, these books provide students with key historical information and provide context into the contemporary places and people involved in their period of study.
Students and parents then typically begin to discuss the readings and the historical information touched thereupon.
These discussions often take the form of Socratic questions, a back and forth dialogue style between parent and student that is intended to thoughtfully question and explore certain ideas and help student come to an answer on their own.
This exchange is quite interesting and can be quite effective for many students, helping them learn to critically assess what they've just learned and creating a more interactive and student-centric learning environment where students can feel listened to, which is nice.
Later in the series, as students begin to work more on their own, the discussion questions shift to more typical comprehension questions, where students both recount what they have learned and are expected to take things a little deeper and offer some insight into an issue.
Following the discussion and question component, Beautiful Feet Book lessons usually include some kind of Charlotte Mason activity.
Depending on the course and grade level intended, students might do mapwork, an oral narration, do some vocabulary or copywork, answer a writing prompt and so on.
As grade levels increase, so too does the complexity of the work required.
In earlier grades, for example, students might begin by drawing or pasting things into their notebooks, while in later years (such as in high school), students might need to complete an essay or even go out and research a topic themselves.
Our Thoughts on Beautiful Feet Books Lessons
Overall, we feel that Beautiful Feet Books courses and lessons can offer students a pretty comprehensive and engaging history learning experience.
The use of modern and classic living books, along with high-interest visual encyclopedias and non-fiction/reference books, can impart a good deal of history in a way that's far more interesting and entertaining for students to read, and sometimes even provide them with a different perspective on things, especially compared to a typical history textbook.
These books, combined with the additional readings, information and facts provided in each course's Teacher's Guides, allow the subjects covered by Beautiful Feet to be explored in an often impressive amount of depth.
We also liked the inclusion of a wide variety of Charlotte Mason activities and methodologies in lessons, such as discussion, art, handicrafts, and more, which we feel can make learning more engaging for students and less likely to cause them to feel like their studies are too boring or predictable .
Similarly, through the use of living books, copywork, writing exercises and vocabulary, Beautiful Feet Books courses tend to be more multifaceted and multidisciplinary than other history courses, helping students better hone their reading, comprehension and writing skills as they learn their facts and dates.
In a similar vein, we like the fact that Beautiful Feet Books has made considerable effort to keep their lessons short, to the point and as multisensory as possible (through the use of a wide variety of hands-on activities and multimedia weblinks).
As a result, the lessons shouldn't be as intimidating or boring, even for students who normally hate learning about history, and they should be able to better serve a wider variety of learning preferences, as we've mentioned.
Parents should be aware, especially at the lower levels, that Beautiful Feet Books can be fairly parent intensive at times.
With an emphasis on reading aloud with younger students, hands-on activities and crafts, and in-depth discussions, and without a lot of workbooks and worksheets, it does mean that parents will probably need to spend a little more time working with their students.
This is even true at the high school level where, although students by and large can do most of the reading and questions on their own, parents will still need to get involved in Socratic discussions with their student, which of course means at least familiarizing themselves with the reading in order to help carry on a proper conversation.
As a result, it may not be an ideal choice for parents who don't have a lot of time to spend working with their students or who are looking for a program they can set and forget.
Another thing parents should be aware of is that the courses aren't offered with any dedicated test or exam books.
While many homeschools won't find this to be a problem, it can be an issue for those that do want to include formal assessment as part of their lessons.
Are Beautiful Feet Books Courses Christian or Secular?
Beautiful Feet Books curricula tend to be Christian in their overall outlook and include references to God, Christian values, Bible readings, scripture work and, from time to time, certain books that touch on religious topics or themes (e.g. Morning Star of the Reformation, Adara, Almost Home).
That said, the majority of Beautiful Feet Books lessons and books are faith neutral and mainly focus on facts, dates, persons and events.
As a result, Beautiful Feet courses should be a good fit for both faith-based and faith-neutral homeschools (although the latter may need to make some lesson adjustments on the fly from time to time).
On the other hand, the inclusion of religious themes and references may make these curricula less appealing to strictly secular homeschools.
Beautiful Feet Books Pros and Cons
Pros
Wide variety of courses in history and more
Beautiful Feet Books offers a variety of history courses aimed at students in lower and upper elementary, middle school and high school, including courses in US history, world history, medieval history, ancient history, a history of science, government and economics, geography, a history of horses, a history of music and more.
As a result, parents can more easily find history topics and courses that suit their students' needs, interests and abilities.
Engaging, literature-based approach to history
Rather than relying on dry textbooks, Beautiful Feet Books teaches history using a wide variety of engaging, interesting and informative books that can bring history to life, provide students with a better understanding of the people, cultures and places they are learning about, and offer students different perspectives than they might otherwise receive from a history course.
High quality book selection
Beautiful Feet has also done a great job at picking interesting and high quality books for its courses.
Aside from informative nonfiction books and visual encyclopedias, they've also included a wide range of classics and modern living books, including numerous award winning titles, to cover a number of topics.
Multisensory learning
The courses offered by Beautiful Feet Books tend to also be multisensory.
Although there is a good amount of writing, notebooking and reading, throughout each course students also tend to engage in a number of hands-on activities, do handicrafts and watch videos, all of which can appeal to students with different learning styles.
Interesting online resources in each Teacher's Guide
Beautiful Feet Books have also included a number of links in their Teacher's Guide which can link students to high quality (and often entertaining) educational resources (including websites, extra activities and YouTube videos) to deepen learning from government websites, educational institutions, the National Geographic society, the History channel, he Smithsonian and much more.
Interesting lesson activities
As a Charlotte Mason inspired curriculum provider, Beautiful Feet Books often includes a variety of different activities and handicrafts in each course.
While the specifics depend on each course and its topics, students can, at times, be asked to engage in arts and crafts projects, go out and visit sites, do some creative writing exercises, create a notebook and even cook or bake historical foods.
Easy to teach, open and go
Beautiful Feet Books Teacher's Guides are pretty well-designed and laid out and do an excellent job at guiding parents and students through each lesson without a lot of prep time or pre-lesson review.
As a result, they can be pretty easy to teach and, once each book list is assembled, homeschools should have little trouble simply opening up their copy and starting to learn.
Flexible, open curricula
Although there are a lot of suggestions for learning, as well as well-structured lesson plans, there is very little that is required in Beautiful Feet Books and parents are encouraged to modify the learning, adding and subtracting resources and activities as necessary, in order to accommodate the student (rather than the other way around as is too common).
Cons
Parents can end up buying quite a few books per course
With between 10-20+ books per course, there can be a lot of literature for parents to buy, organize and keep track of during a year, which can add up in terms of overall price if copies aren't available at a local library.
May require parental involvement and oversight
To help teach its lessons, many Beautiful Feet lessons include Socratic discussions and dialogues, hands-on activities and more that may require parents to get more directly involved with their students' learning, even if the student is largely capable of doing readings on their own.
Who Are Beautiful Feet Courses Ideal For?
Fans of literature-based teaching
With its emphasis on helping students learn history through the use of high-interest history-oriented books, Beautiful Feet Books courses can be a good solution for fans of literature-based learning, as well as homeschools who generally put a high value literacy and reading.
Students and parents who dislike traditional history textbooks
Not every homeschool student learns best through a seemingly endless parade of textbook lessons, facts and dates.
With in-depth learning based on the use of living books, hands-on activities, online resources and more, Beautiful Feet Books courses can be a more palatable and engaging way to explore the subject matter.
Fans of multisensory learning
Beautiful Feet Books courses tend to involve a good deal of multisensory learning, with students engaging in back and forth dialogues and discussions, hands-on activities and crafts and being given a variety of video and audio resources to explore online.
Parents who want to frequently engage with and have interesting discussions with their students
A key component of most courses in the Beautiful Feet Books series is the Socratic dialogue that goes on in lessons, wherein students and parents discuss, debate and explore various topics and controversies in history using a series of scripted and leading questions, making the courses highly interactive and conversational on the whole.
Fans of Charlotte Mason homeschooling
Although not a pure Charlotte Mason program, Beautiful Feet Books has included a variety of Charlotte Mason inspired activities to its courses, which may be of interest to enthusiasts.
These include things like notebooking, copywriting, vocabulary exercises handicrafts, narration, reading aloud, timeline creation and more.
Who Are They Not Ideal For?
Strictly secular homeschools
Although not exactly the core of each course, Beautiful Feet Books does include references to the Bible, God and Christian values in many of its courses, and some of the books it includes may contain Christian or religious themes.
As a result, they may not be the most ideal for homeschools that want to avoid religious or faith-based content in their history curriculum.
Students and parents who like traditional textbook learning
While some homeschools enjoy exploration, dialogues, handicrafts and literature-based learning, others may prefer to learn through to-the-point textbook lessons with lists of facts and dates to memorize.
Such homeschools may become frustrated with Beautiful Feet's approach to learning.
Homeschools on very strict budgets
Although comprehensive and in-depth, Beautiful Feet Books courses aren't exactly compact and do include a variety of books and resources that students will use throughout the year, which can increase the overall cost of the courses and make them more difficult to squeeze into tight budgets.
Price
Note: Prices correct as of writing. All prices in USD.
As we've mentioned, Beautiful Feet Books offers a variety of courses across a number of different grade levels.
The price for each Teacher's Guide can vary, as they include different numbers of lessons, but largely cost between approx. $18.95-29.95.
Each course does include a number of books, generally 10-20+ softcover books, and the price of these can, obviously, depending on the retailer and condition of the book (new or used).
For convenience, Beautiful Feet Books offers its courses as a complete package, including all the required books plus the Teacher's Guide for a single price.
By and large, these bundles tend to range from about $150 to $347, depending on the amount of books and material included in each course, although most fall somewhere between $200-300.
Parents on a budget can, of course, reduce the overall cost of the program by visiting the company website, where each book list is (to Beautiful Feet's credit) listed quite clearly, and then seeking out copies used or at their local library.
That said, as always it is worth checking out the current prices for Beautiful Feet Books courses, as well as any deals or specials that may be running.
Or
Are They Worth The Price?
Overall, we feel that Beautiful Feet Books courses can provide the right homeschools with a lot of value
With their use of living books and relatively short lessons, the courses can teach history in a way that students (and even parents) will find far more engaging and enjoyable than a standard textbook approach.
The books included in each course are quite high quality, as well, helping students get a more in-depth and broader understanding of events, people, cultures and societies throughout history than many other homeschool history curricula provide.
Lessons in Beautiful Feet Books also tend to include a lot of useful and often interesting Charlotte Mason-style activities to help students connect to history, including hands-on crafts, notebooking, outdoor explorations and even baking and cooking.
They also include a variety of exercises, such as copywriting, vocabulary work, literary analysis and writing prompts, that will help students sharpen their language arts skills at the same time.
Finally, the courses can be very multisensory, including numerous hands-on exercises and audio-visual digital links to reinforce the various discussions, readings and writing prompts that lessons typically involve.
Bottom Line
History isn't always everyone's favorite subject to study.
With its short lessons, wonderful literature-based lessons, Charlotte Mason-inspired activities and multimedia digital resources, Beautiful Feet Books offers courses that bring history to life in ways that few other programs can, and that can ultimately make homeschool learning a more positive experience for all involved.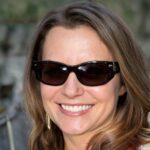 Jennifer Keenes is a writer and a new mom living in Florida. She studied education and, prior to becoming a freelance writer, worked as a substitute teacher at the elementary and middle school level. She is a big fan of the beach, working out and homeschooling her two daughters.
Jennifer