ABCMouse and ABCYa are two very popular educational resources that have helped countless children develop and improve key skills in math, science, reading and more.
To help parents understand the differences between these two platforms and help them decide which is right for their needs, we decided to compare the two and outline their similarities and differences.
What Is ABCYa?
ABCYa is an educational website with hundreds of interactive games and resources aimed at preschool through elementary students.
These games cover a wide array of subjects and are designed to provide standards-aligned supplemental practice and skill/knowledge reinforcement.
What Is ABCMouse?
Created by Age of Learning, Inc., the company behind Adventure Academy and Homeschool+, ABCMouse is a subscription-based, online educational program aimed at students in early childhood and early elementary.
ABCMouse teaches and reinforces concepts in core subjects through a combination of games, songs, video and more.
What Grades or Ages Are They Intended For?
Although both platforms are open to students of all ages, both platforms do have a targeted age range for students.
In general ABCMouse is aimed at pre-K through grade 2, while ABCya has resources for students in pre-K through grade 6.
In this way, ABCMpuse cam be thought yo specialize in early childhood education, while ABCya tends to cover a broader grade range.
How Do They Compare On Price?
ABCMouse and ABCya are both fairly affordable educational programs, all things considered.
ABCMouse is a subscription based program and subscriptions start at around $12.99 per month for a month to month plan and $59.99 per year for an annual plan.
Subscriptions to the program provide access to all its features and are ad free.
Paid access to ABCya starts at about $9.99 per month for a monthly plan and $69.99 for an annual plan, making it slightly cheaper on a month to montg but a little more expensive on an annual basis.
One thing to note is that ABCya does offer free access to its site, minus a couple features (such as some parental controls), which is something that ABCMouse does not offer (not counting any free trials).
The free site does, however, come with ads.
What Subjects Do They Cover?
In terms of subject coverage, there are significant differences between ABCMouse and ABCya.
Broadly speaking, ABCMouse tends to cover the core subjects for early elementary, f.e. math, ELA, art and music, science and social studies.
ABCya, in contrast, tends to have a slightly broader spread of subject coverage, with games and resources available for ELA, math, science, history and social studies, as well as typing, logic and more.
One big difference between the two that parents should note is that ABCMouse provides instruction for the subjects it teaches, usually in the form of dedicated videos, audio, read alouds, song and interactive exercises, in addition to providing practice.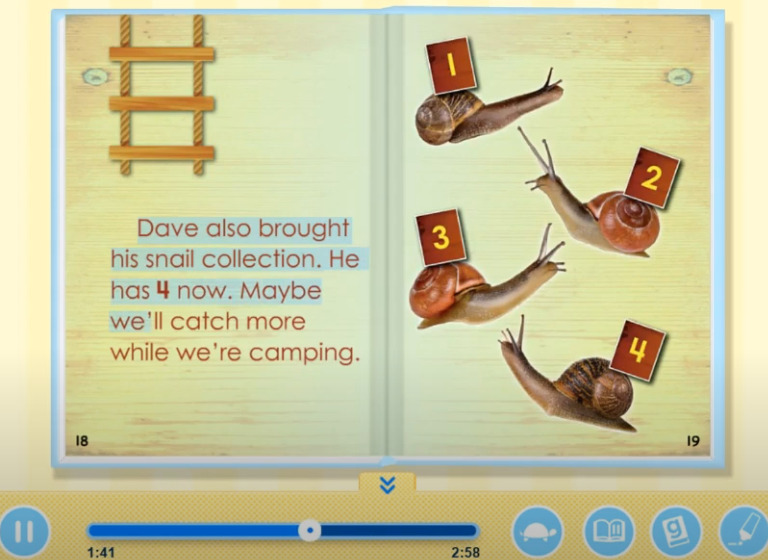 As a result it can be (and is) used as a homeschool curriculum for early education.
In contrast, ABCYa is more of a practice resource – not providing much in the way of direct instruction but offering many games and practice resources for its different subjects.
As a result, it can be used as a supplement to just about any existing curriculum.
Common Core Alignment
One significant difference between ABCMouse and ABCya is in their relationship to common core standards.
ABCMouse, although comprehensive in its subject coverage, is not specifically aligned with common core standards.
In contrast, a huge number of ABCya's games and resources are standards aligned and, interestingly, can be found through a dedicated standards-related search function.
Look, feel and usage
Finally, there are some differences between ABCMouse and ABCYa when it comes to look, feel and usage.
As mentioned, ABCMouse is fully available as both a website and as an app, meaning it can be accessed through different methods, depending on user preference, with no real loss of usability.
Apple and Android mobile users can, therefore, get a much more optimized experience, while desktop and laptop users can enjoy anywhere, anytime learning with the program's website access (so long as they have internet access, obviously).
In contrast, while ABCYa has browser-based and app-based access, its mobile apps limit the amount of free games that can be played per week (at time of writing to 6). 
Another difference lies in the fact that ABCMouse is more of a curriculum, while ABCYa is more of a supplement.
ABCMouse's learning takes place in a more sequential manner, with students being carried through their learning and each course in an organized manner, as represented by a cartoon learning pathway.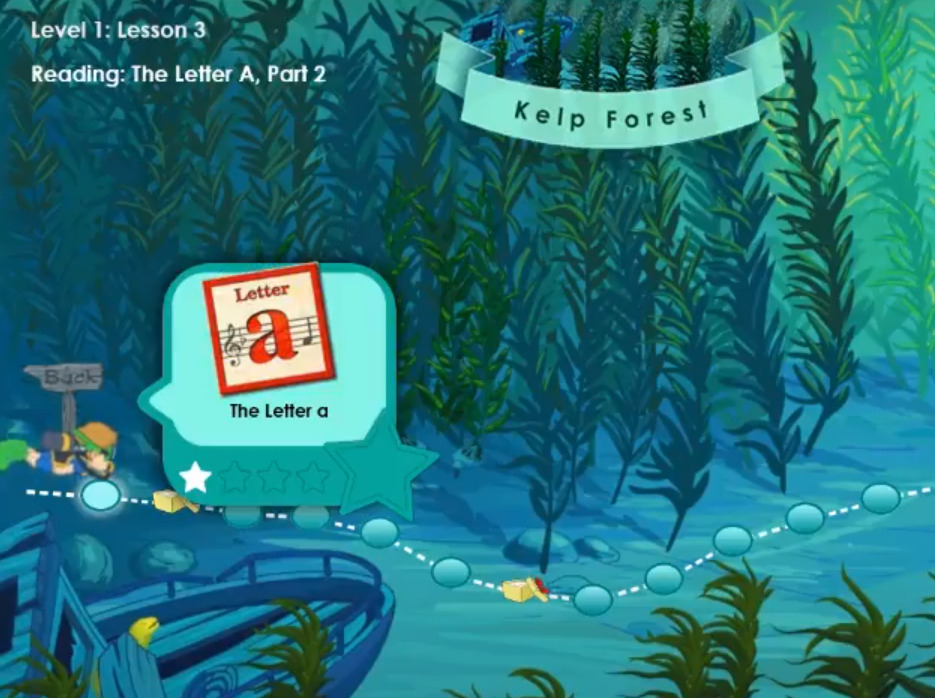 In contrast, ABCYA is more of an a la carte resource, with users being able to freely pick and choose games and materials to practice on from among its many subject and grade levels.
Style is another area in which the two programs differ.
While both ABCYA and ABCMouse rely heavily on attractive and colorful cartoon graphics to keep students interested, as it was created by a single entity ABCMouse tends to have a consistent look and style to it.
In contrast, as the games from ABCya have been created by many different game designers, they tend to have a greater diversity in terms of graphics and style.
Some games, for example, can be very retro, while others can be very modern with cooler cartoon characters and effects.
Finally, ABCYa and ABCMouse differ based on their relative use of gamification and game-based learning.
While it does offer game-based practice (alongside instruction, exercises, review and more), ABCMouse is more strongly gamified, rewarding students for their performance and activity through digital tokens (tickets, in this case) that can be exchanged for in-game rewards (avatar customization and so on), which incentivizes students to do their best and keep working and which is kept track of in a student account.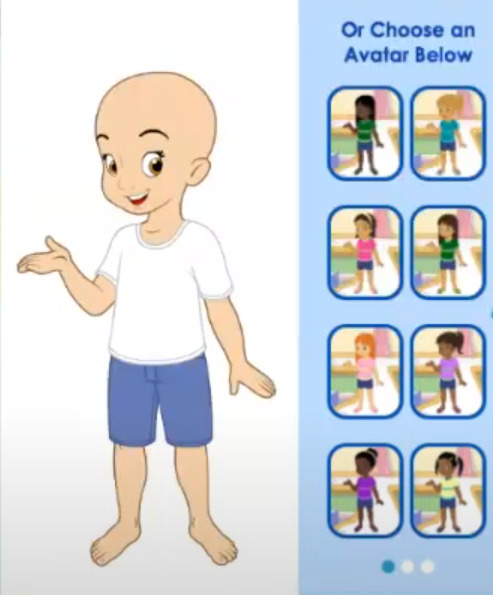 ABCYa, on the other hand, is more centered around game-based practice.
In other words, it uses fun video games and puzzles to help students hone different skills and knowledge, rather than relying on traditional, academic feeling exercises (such as fill in the bank questions, multiple choice questions and so on).
In this way, it can make practice and drill more appealing and engaging to students, particularly when compared to typical workbooks and worksheets, relying on the intrinsic entertainment and interest of its games rather than incentives and rewards.
Summary Table
| | | |
| --- | --- | --- |
| | ABCYa | ABCMouse |
| Grades | PreK-6 | PreK-2 |
| Subjects | Math, science, ELA, logic, typing, art, history and social studies and more | ELA, math, social studies, science, art, music |
| Common Core | Yes | No |
| Access | Website | Website, apps |
| Ads | On free version | No |
| Price | From $5.83/mo | From $4.99/mo |
| Includes instruction | No | Yes |
| Includes practice | Yes | Yes |
| Free trial | Yes, can access site for free (some limitations) | Yes, 30 day |
Bottom Line: Which Is Right For You?
Both ABCYa and ABCMouse are excellent and widely-used online educational resources, and it can be hard for some parents to figure out which is right for their needs.
To help out, we've put together the chart below.
| | |
| --- | --- |
| I'm a parent and I want… | Consider |
| An educational resource for students pre-K to grade 2 | Either |
| A program that can help teach students throughout elementary school | ABCYa |
| A full curriculum | ABCMouse |
| A quick, skills-focused supplement | ABCYa |
| Lots of cool and fun educational video games | ABCYa |
| A rich, multimedia learning pathway filled with videos, songs and more | ABCMouse |
| An educational program that rewards students for playing and performing | ABCMouse |
| A free to use resource | ABCYa |
| A full online platform complete with progress tracking, reporting, automated grading, parental portal and more | ABCMouse |
| Option for offline work, printables | Either |
For More Information
Check out our review of ABCMouse
Or
Or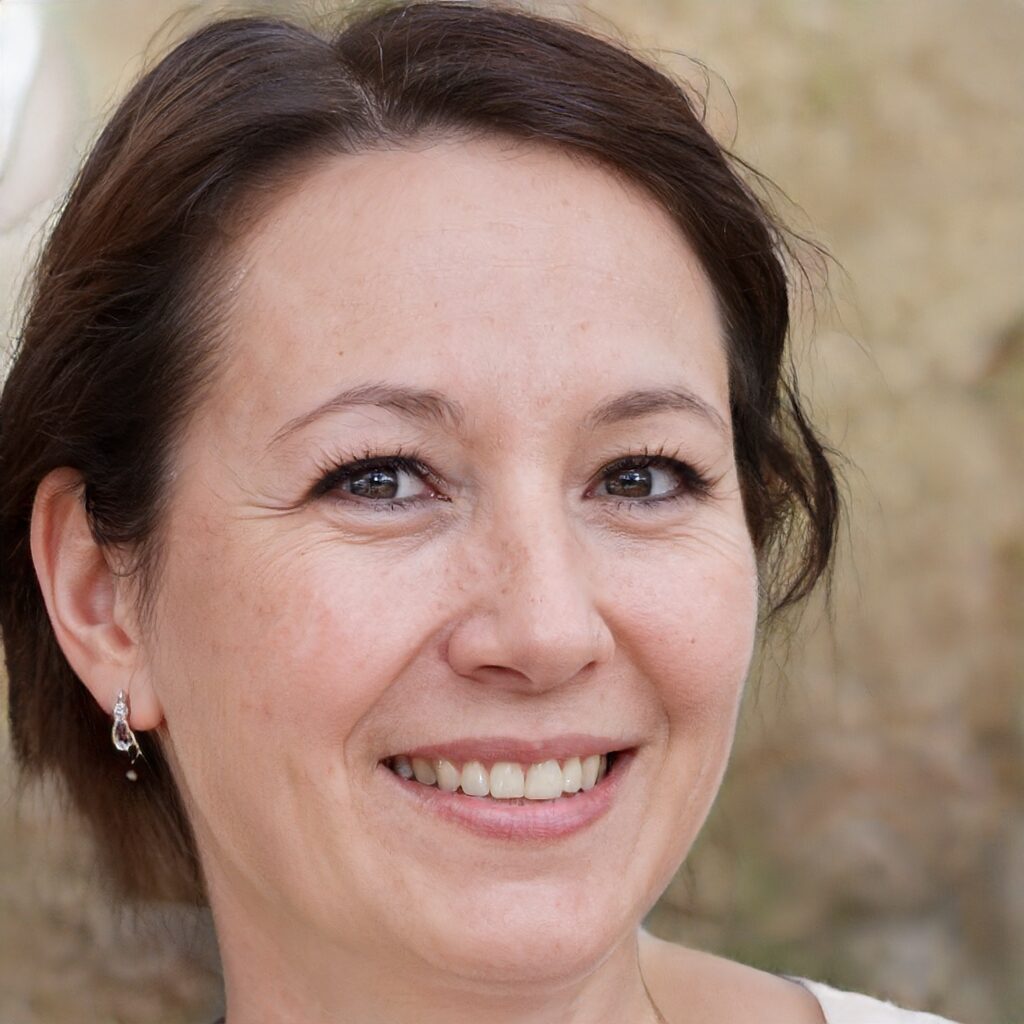 About the Author
Anne Miller is the editor of The Smarter Learning Guide and is a passionate advocate for education and educational technology. A mom of two, she majored in English Language and Literature and worked as a substitute teacher and tutor for several years. When not writing she continues to root for the Yankees and the Giants.