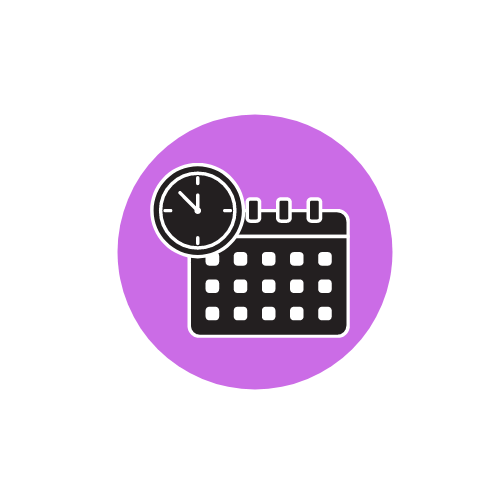 ""Packed with useful tools and features to get organized, Homeschool Tracker is a powerful and feature-rich planner for homeschooling parents."
---
What is Homeschool Tracker
Founded in 2002, Homeschool Tracker is a very powerful cloud based lesson planning, organizing and record-keeping software system that is designed for the needs of homeschoolers.
While it used to be a downloadable program known as homeschool tracker basic/plus, like most modern software systems it is now online only and priced as a subscription model.
Price
Homeschool Tracker has three subscription plans you can choose from:
| | |
| --- | --- |
| Monthly Plan | $8 |
| Yearly Plan | $65 |
| 2 Year Plan | $119 |
We like the fact that there is no auto renew function, meaning once your subscription ends it ends, the company will not automatically bill you for another period. However, customers should note that once started you can't cancel your plan, so you can't get a refund for a yearly plan once it starts.
Oddly, and unlike many of its competitors, there is no free trial period for Homeschool Tracker. If you want to test it out, you have to purchase a month plan. To their credit, the company does put a surprising amount of videos and guides online to give potential customers a fair idea of how the system works and to help them make a decision beforehand, but a free trial is still, we think, the best solution for customers to figure out if they like using the program.
If you don't decide to renew, the company will store your data (report cards, calendars, PDFs, etc) for 90 days and you can retrieve it fairly easily when you need it. While the data is not stored for as long as some other competitors, 3 months is still a good deal of time.
Features
Homeschool Tracker has a lot of features that make it quite useful for keeping track of homeschooling.
Online, Cloud Based Planning
With the shift to a cloud based solution, Homeschool Tracker is now accessible 24/7 from the web. That means no matter what happens, if your power goes out or you go on vacation to a tropical destination, you can access your homeschool planner as long as you have a browser with a working internet connection.
It also means that you'll never lose your data or lesson plans since they're securely stored and backed up with the company's server providers.

Powerful Scheduling and Lesson Plan Creation
In terms of building and maintaining a homeschool calendar, Homeschool Tracker can help you do so fairly easily. Generally speaking, you create or import a lesson plan and then Homeschool Planner lets you use a scheduler tool that lets you assign those lessons to specific days and dates. Lesson plans are fairly easy to create,there's a little step by step helper tool that lets you plug in multiple items, dates, resources, subjects etc and it will automatically output a subject lesson plan for you that you can also download in a CSV format.
The program also lets you create and assign blocks of time (called presets) that you can use to save time, for example assigning every monday and wednesday at 3-4 pm for math.
Once you've populated your calendar, you can use Homeschool trackers various scheduling features to make room for chores, set days off, schedule appointments, manage and reschedule assignments and more. You can drag and drop items on the calendar if need be and the program has a tool that will even reshuffle your schedule automatically if you need to suddenly make a change or move lessons around. We found this reshuffling to be very convenient although it's not quite as easy to use as those in some competitors.

Lesson Plan Sharing
If you'd rather focus more on teaching than creating plans, you can find, preview and import lesson plans created by other Homeschool Tracker users directly into your planner for free, which we think is a really cool feature and great for people who have a hard time with lesson plans.
Obviously, you have to be careful about the quality and contents of these lesson plans but overall we think it can create a really nice little community. Plus, if you've got a really good lesson plan you can contribute and share your own plans.
Reporting: grades, transcripts and more
If you need them or if your state requires them, Homeschool Planner can assign grades, create transcripts and monitor and also track attendance. Homeschool Tracker can also, interestingly, track skill development. You can create and track a list of learning achievements or other milestones that you set for your student which can be designated by grade level, school year, discipline, and more. With this feature, you can track skill development through the academic year and even print out little progress reports.
Homeschool tracker also has a number of reporting tools built in, such as a Scope and Sequence tracker, for tracking and reporting course goals, and even a Supplies Report, which is a list of supplies you'll need for each lesson.
Multiple Users
A standard subscription to homeschool tracker gives you the ability to create up to 20 accounts for your students, which is quite generous compared to most other programs out there and great for larger families or even co-ops. If for whatever reason you need more accounts, the company can create them for you, for a fee.
Customers can create an additional 3 teacher accounts, letting you give higher level access to tutors and outside teachers if you like.
Each user has their own username and password, which they can use to get access to their lessons, chores, activities and assignments. These accounts can be restricted in the editing and features they can use or given increasing levels of access, depending on the students level of responsibility. Further, the main administrator account can keep an eye on things by seeing all editing activity by student accounts.
All these features make Homeschool Tracker an exceptionally powerful tool, likely the most full-suite and customizable we have tested. You can set lessons to appear when you want, whether they are on regular or alternating schedules and reshuffle them as necessary. You can also set up tracking and reporting on a wide variety of things, from attendance to lesson supplies.
That said, we found that all these options and features can be a bit daunting at first and not as intuitive to use as we would have liked. Sometimes their parameters required quite a bit of our input to initially set up, and there were a couple of times we had to refer to the manual and videos to get it set up the way we wanted.
Flexibility
In addition to being quite powerful, Homeschool Tracker is also highly flexible.
Pricing-wise they offer a good number of plans compared to other planners, with monthly, yearly and even 2 year subscriptions. One thing to note, however, is the lack of a free trial which is odd for a software company these days.
The program is customizable to the point where it's possible to adapt it to pretty much any busy schedule or teaching style. Once you know your way around the program's tool sets (as they an be a bit tricky to learn) you can easily edit and customize lesson information, schedules, grading schemes (letter grades, percentage grades, fractions, pass/fail and more), assignment weights (homeworks vs projects vs tests) and even the school year (length, number of terms and start and end date).
Homeschool Planner's flexibility extends to the number and type of accounts that it will accommodate. Standard plans let you set up to 20 accounts, far more than most other planners out there, and you can set up to 3 teacher accounts if you need to bring in tutors, for example.
Ease of Use
Homeschool tracker has a ton of features and options that you can use to fit it around your life and teaching style. There are a lot of presets and tools that can be used to speed up normally time consuming tasks like lesson plan creation and schedule building/maintenance. It is, we think, one of the most feature rich homeschool planners out ther
That said, it is not the most easy to use planner on the market. The number of tools and features can be a double edged sword sometimes, with the less technologically savvy among us needing a bit more time to get the hang of it than other, simpler programs. This is a program where we recommend reading the manual and getting a full understanding of what it can do, you'll be impressed and well rewarded.
That said, many customers are impressed with the responsiveness of their customer support and online guides. There are also a good number of well made, easy to understand videos that the company has put online for its customers.
Another thing we found annoying was the fact that there is no homeschool tracker app. With no dedicated mobile app, users can only access Homeschool Tracker through their mobile web browser, which can be unwieldy.

Security
As with all things that involve personal information, especially with children, you want your homeschool planner to be as secure as possible.
Homeschool Planner does just this. All data that passes through is encrypted and all data is secured with reputable server providers.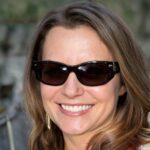 Jennifer Keenes is a writer and a new mom living in Florida. She studied education and, prior to becoming a freelance writer, worked as a substitute teacher at the elementary and middle school level. She is a big fan of the beach, working out and homeschooling her two daughters.
Jennifer