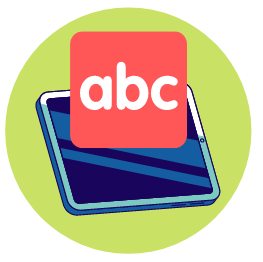 Affordable, standards-aligned, and generally well-designed, ABCya can be a great way for homeschooling families to get supplemental practice across a number of subjects and in a more fun, interactive and engaging manner.
What Is ABCya?
ABCya is a website designed for supplemental classroom and homeschool use that contains hundreds of educational games and resources for preschool and elementary age students.
The site's games provide dedicated, interactive and often standards-aligned practice across a wide range of subjects, skills and topics, including math, history, language arts, typing, logic, science and more.
ABCya is available for use through ad-supported free access, as well as through an upgraded, ad-free and more feature-filled premium subscription model.
What Ages or Grades Is ABCya Intended For?
ABCya's games are roughly aimed at students in pre-K to grade 6.
They are mostly based on standards-aligned (Common Core/NGSS) learning material for this age range and the knowledge and skills they work on can be thought of as on-grade.
That said, we feel they can freely and pretty effectively be used by homeschooling students learning outside a typical grade progression, such as by precocious and remedial learners.
Rather than covering general grade-level materials, the games themselves tend to help students hone specific skills and areas of knowledge (decimals, fractions, state capitals), and so can act as a general resource for students of all ages.
Further, for the most part, the games tend to use a more standard, online video-game style whose modern graphics and designs wouldn't seem out of place in a typical mobile game or app.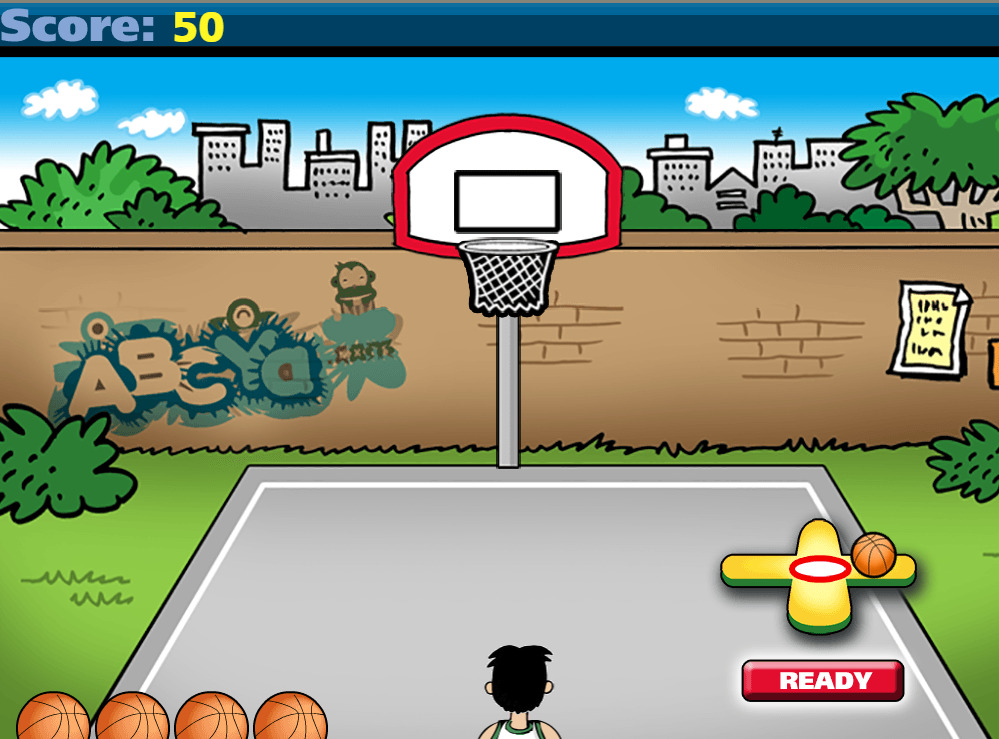 As a result, regardless of the skill they intend to work on, the games never feel too "baby-ish" and so older students shouldn't feel too embarrassed when using them.
While the games are grade-linked to Common Core standards and do indicate the grades they are roughly intended for, this is indicated by a range of grades rather than a specific one.
This should lessen any discomfort older students may have while playing a game while still making it fairly easy for parents to find the materials they need.
That said, it may still be an issue for students who are significantly older (such as those in middle school or above) using the site for remediation of key skills.
ABCya Look and Feel
At its core, ABCya is a website and database that allows parents and students to play various games that can be used to reinforce learning.
The website is fairly easy and intuitive to use.
Even with ads-enabled, parents and students should be able to navigate the site easily and quickly find and select games.
The ABCya website provides users with a number of different ways to find games, including a large and obvious space-themed "hero" bar located at the top of the page, which contains an assortment of "planets," each of which links to content for a specific grade when clicked.
Should they so choose, parents can also find games by scrolling down and selecting them from different groupings or categories, including:
By game type (letters, numbers, holiday or strategy games) or
By subject (social studies, math, science, language arts, etc)
Much like Math is Fun and some other sites, parents and students can also browse by Common Core/NGSS standards, which is unusual for an educational games site and actually kind of interesting.
Browsing through the Common Core Standards section, parents can click on a very gradual and specific standard (say, 2.MD.A.1: Measure the length of an object by selecting and using appropriate tools such as rulers, yardsticks, meter sticks, and measuring tapes), and an expanding menu will provide a list of games that can help.

On the website, at least, parents and students do have free access to all games for all grades (the free mobile apps are limited to 6 games per week), which can be very useful to parents of multiple children and those learning at a different pace.
In terms of the games themselves, they can vary quite a bit in style and look.
Some are quite modern and resemble what might be found on an app store, while others may have a more retro or cartoonish feel.
Regardless of their individual style, however, we found them to be very well designed, with crisp animations, modern and slick graphics and fun designs.
That said, quite a few do stretch the meaning of the word "game" and tend to be more like helpful educational apps.
There are, for example, letter makers, crossword puzzle builders, writing tools and more.
Mobile App
In addition to the website, parents can install an ABCya app on their iOS and Android tablets and phones, which provides a somewhat smoother experience than accessing the site from a mobile browser.
By and large the mobile app is styled somewhat similarly to the website, so students and parents shouldn't find it unfamiliar to navigate, and is similarly easy to navigate.
Interestingly, on certain devices (iOS 10) and with premium accounts the app does allow parents and students to download a certain number of games per month (20) and play them offline, which can be helpful for those who don't feel comfortable leaving their child alone with an internet capable device.
One thing parents on a free account should note is that the apps do limit free users to playing 6 games per week, which can be a bit annoying.
Parent and Teacher Controls
Like most other digital learning programs, ABCya does include an array of tools that parents can use to help manage and organize learning a little more.
Accessible from the Parents & Teachers section of the website, parents can control how much time a student spends on their games, as well as what kinds of games are displayed when they log in and they can mark some games as favorites for quick access later on.
Unlike some other practice solutions we've seen, such as Legends of Learning or XtraMath, the site doesn't offer progress tracking or analytic tools for tracking and measuring student performance over time, which is a bit unusual for an online educational resource these days and something parents should be aware of.
ABCya Free vs Premium Accounts
Parents should also note that ABCya is a tiered website that offers both free and premium subscriptions and access to its resources.
On a free account, the site is ad-supported (much like other free educational game sites) and will have space for digital ads to appear on the sides and around the screen.
The site is certified kidSAFE, so the ads themselves are benign and shouldn't contain anything offensive or dangerous but they may be a little distracting at times.
There are also some other limitations to free use.
The games can't be set to full screen, parents can't make use of the timer, favorite games or content display functions, some of the printables may not be accessible and parents can't use the company's mobile apps (which are premium only).
Premium accounts, in contrast, are ad-free, all parental controls are accessible, games can be played in full screen mode, and parents have access to all website and app resources for up to five devices.
As a result of its greater control, fewer distracting elements and more comprehensive access to resources, for anything more than occasional casual use, we feel that most homeschooling parents will probably want to take a closer look at purchasing a premium plan.
ABCya Approach to Practice
Game- and Activity-Based Reinforcement
ABCya contains hundreds of games, 350+ at time of writing, each of which is typically (although not always) centered around a particular skill or subject.
These games are intended to help students hone their skill and knowledge in a way that doesn't feel quite like a standard workbook page or drill session.
The website actually contains an impressive variety of games, as well, offering students the ability to play 8-bit side scrollers, racing games, adventure games, a sizable number of bingo games, crossword puzzles, physics-based games and much, much more.
Regardless of their format, the games all essentially work the same, challenging students to answer skill-testing questions or problems in order to advance.
These titles can touch on life science, math, geography, reading, history and more, so it is quite likely that homeschooling families will find a number of games that will work with their current schedule and curricula.
For example, students interested in drilling their fractions can try their hand at Dirt Bike Racer, a game in which solving fractions operations causes a dirt bike to accelerate and where students race to answer questions quickly and effectively while playing against a computer and/or other anonymous players.
Or, as in the video below, students can practice their US geography in a sort of interactive map game.
There are also non-curricular, practical skill focused games and programs, such as those that work on keyboarding skills, art or music, which can make for a more holistic and broadly useful experience, particularly for homeschools that include eclectic courses in their schedules.
Interestingly, ABCya has also included a number of game-like features to some of its games, such as adding high scores, and even anonymous (and safe) multiplayer modes that can spark a bit of welcome competitiveness and subsequent desire to practice.
Through the use of these games, students get the essential practice they need for the subjects they are learning but in a more engaging, interactive and often entertaining way than doing standard rote work, practice exercises or even flashcard drill (such as can be found in programs like XtraMath, for example), which in turn can lead to better skill retention and a more pleasant experience all around.
Some games also reward students with collectable items that kids can revisit later (with a free or premium account), which can be kind of fun and cool.
Standards-aligned
For the most part, ABCya is aligned to NGSS and Common Core standards.
That is, many of the games on the site are correlated to one or more standards for their intended subject and grade, which ensures greater relevance for students across different topics.
It also means that parents following a common core curriculum for a particular subject can more easily search through the site to help students work on a particular concept or skill.
Parents should note, however, that not all the games on ABCya are standards aligned.
Some games are more general interest, touch on topics not covered by Common Core or NGSS (logic, strategy, music or art) or are designed just for fun (such as the physics game Andy's Golf).
While there is nothing inherently wrong with having non-aligned games (in fact it widens the usability of the site for homeschooling families in our opinion), parents looking to keep students focused on core studies will probably have to keep a closer eye on things or use the built in category control function to prevent distraction.
Supports Self-Study
ABCya is a pretty straightforward and easy to use resource and, in our opinion, lends itself pretty well to independent use by students.
The games are usually pretty easy to use and fairly short, often offering a good deal of (written on-screen) instructions and directions.
As a result, the games themselves shouldn't require a ton of parental oversight.
This even extends to younger students as that the program does have a read aloud function for games aimed at pre-readers and early readers (e.g. pre-K, K) where the site will read the on-screen instructions out loud to students, which means parents don't have to hover over their shoulders quite as much.
All this can free parents up to focus on other things while their students get much needed practice, especially as parents can then set timers to prevent overuse, save a student's favorite games and prevent the site or app from displaying unrelated or off-topic games.
Unfortunately, these features are only available on paid accounts and so parents using a free account will need to monitor things a little more manually.
Another issue is that, unlike (admittedly more expensive) programs such as Time4MathFacts, Math Whizz or Night Zookeeper, the site does not have progress tracking or analytic capabilities, so parents can't really keep track of how a student is doing, how long they are playing or what they are playing.
As a result, parents will need to more closely monitor student use compared to
Worksheets and Other Resources
Finally, in addition to its games, with premium accounts ABCya users can access a fairly impressive assortment of printable materials, such as activity pages, coloring work, handwriting practice, drill sheets, charts, maps, calendars, bingo sheets and much more.
These resources can serve to help take learning and practice offline and away from the screen, which is always appreciated.
Although they are fairly standard as far as online printables and materials go, ABCya's selection is pretty diverse, wide ranging, pretty well made and, in general, can be very nice to be able to freely access from one spot.
How It Works
Using ABCya is actually quite simple.
Its games are free to access in general, although if parents want to have the program save a student's scores, rewards or access the account management features they will need to set up a free or premium account.
As mentioned, there are a number of different ways to find games to supplement a given curriculum or work on a particular skill
Those following a standards-aligned curriculum can quickly scroll through and find relevant skills to work on from the Common Core Standards page.
On the page parents are presented with a number of grades (Pre-K – 6) and can scroll down to pick the subject and skill they would like to work on, which will then display any and all games that correlate with those standards.
Those following a non-aligned curriculum can use the search bar or scroll around the main page to find games by grade, subject, interest, style and more.
Once a game is clicked, the site will go to a specific page and the game will appear in a window, taking a few seconds to load.
Under each game is a brief description of it, as well as a basic outline of what a student is expected to do.
Above the window, parents and students typically have the option of adding the game to their favorites, expanding the window to full screen (on paid accounts) and view any common core standards correlations that may apply.
Once a game is loaded, students are free to play them.
The games will typically start off by providing students with more detailed instructions or even a demonstration of its purpose before letting them take a crack at it.
Some games (such as ABCya's racers) are multiplayer and, in such games, students may have to wait a few seconds for new players to join or for the program to load a virtual opponent (referred to as playing the computer).
Once a game is complete, students will receive a score and, with a free or premium account, this will be saved for them and they can try and beat it during subsequent practice sessions.
Should a parent want to take practice offline or boost a student's learning with more practice, they can visit the printables page, where they can select from various coloring pages, activity pages, worksheets and teacher's resources, the latter three of which are only available for premium members.
Once clicked, each of these printables can be downloaded as a PDF and printed according to a homeschool's needs.
Our Thoughts On ABCya Games and Learning
Overall, we feel that ABCya can be a fun and effective supplement to a homeschool curriculum.
The site contains a wide array of different games and activities, many of which are tightly aligned to specific knowledge and ability (such as fractions, decimals, syllable work, writing and more), which can make them highly relevant, specific and useful for skill development.
Further, although most of the games are centered around Common Core/NGSS curricular areas, ABCya actually contains a wide variety of subject areas and topics to choose from, including keyboarding skill, logic, strategy, music, art and more.
Consequently, the site offers a lot of different ways to integrate its materials into more eclectic and holistic homeschool approaches, including a good deal of offline/screenless reinforcement options.
The games themselves are nicely organized and laid out, which makes it easy for parents and even younger students to find what they are looking for once they get the hang of it.
Perhaps most importantly, however, the games are fun to play.
While they do vary quite a bit from one to another, in general ABCya's games and apps are colorful, modern looking, smoothly animated and use a good deal of fun music and animations that should keep most students engaged and interested.
While they will perhaps never compete with advanced 3D, AAA-tier console or PC video games, ABCya's games are a cut above most competing free and low cost practice games out there.
Further, there are a lot of different games and programs to try out, including racing games, sports, games, physics-based games, space games and much more.
As a result, we feel that ABCya's site and app are resources most students will want to use alongside their studies, which should decrease their boredom during study, increase their engagement and generally improve learning and retention.
On the downside, while free to try, most of the tools that parents will need to make it truly effective as an educational tool (timer, content display and even full screen mode) are kept behind a paid subscription.
While the subscription is quite affordable on the whole, and does unlock a lot of helpful features, the freemium model is something that not all parents appreciate.
In addition, at time of writing, ABCya is missing a few features that some parents might like to see in a supplement, such as analytics, progress tracking and formal skills assessment.
Finally, parents should be aware that the free version of the program does contain ads.
While (as we've mentioned before) the site is certified as kidsSAFE, is extremely safe to use and while there aren't a lot of ads in general, they can get a little distracting for some kids.
Pros and Cons
Pros
Affordable
At less than $10 per month and with free (albeit more limited and ad-sponsored) accounts available, ABCya is pretty affordable for an online supplement considering the quality of its games, the breadth of its subject coverage and its large quantity of printable resources.
Lots of different game types
ABCya offers quite a diversity of game types.
From puzzles and strategy games to racers, platformers and action-adventures, most students will be able to find their taste in games on this site.
Modern, fun games
ABCya's games are a step up from most online practice sites out there.
The games are similar to those found in digital arcades and app stores and use high quality cartoon graphics, music, fun sound effects and smooth animation to draw student attention and keep their interest.
Covers a lot of topics and skills
More than just having a lot of games, ABCya also manages to cover a wide range of subjects.
It offers practice in K-6 Common Core/NGSS subjects (math, ELA, science) as well as social studies, music, art, logic and even typing skills.
Easy to use, navigate
ABCya's website and mobile app are very well-laid out and intuitive to use with lots of different methods parents can use to find the games they need for their child's studies.
Offline materials
In addition to its games, ABCya also offers a wide range of printable materials that parents can use to reinforce learning, such as coloring pages, workbook activities, maps, charts, bingo pages and more.
Standards-aligned
Many of the games found in ABCya are aligned to Common Core and NGSS standards, which can make them more relevant to many curricula out there and a good resource for homeschooling families looking to build skills in specific areas.
Cons
No progress tracking or assessment
As of writing, ABCya doesn't really provide detailed progress tracking, student analytics or assessment options that can make it easier for parents to measure student skill development over time.
Free version has limits, ads
To get the most out of ABCya homeschooling parents will probably have to invest in a premium account as the free version lacks certain parental controls and customization options,and displays a small number of ads across the screen.
Who is ABCya Ideal For?
Those looking for a skill-building resource with less drill
With its fun and often interesting games, ABCya can help homeschooling students hone key skills through focused practice but without boring them to tears by relying on page after page of drill and rote work.
Homeschools looking for a supplement that naturally fits a standards-aligned curriculum
Many of the games and activities on ABCya are aligned to one or more Common Core Standards or Next Generation Science Standards for learning and the site allows parents and students to browse through those standards to find relevant games.
Consequently, the site can very easily be used to supplement a standards-aligned program.
Those looking for effective, self-paced practice
With its easy to use interface and voice over instructions, ABCya can very easily be used by students to hone their skills without a good deal of parental supervision, which can be a boon to busy homeschools.
Fans of video-games and game-based learning
Those who enjoy video-games and do well with game-based learning will have a lot to look forward to with ABCya as the site contains well over 300 high quality educational games of different styles that can help them develop stronger academic skills.
These can feel a lot more dynamic, fast-paced an interactive compared to many other forms of game-based math practice, such as card game and board games.
Who is It Not Ideal For?
Those looking for a full homeschool curriculum
ABCya contains little to no direct instruction or assessment in the subjects it touches on and consequently should be considered an online educational supplement, rather than a curriculum per se.
Those looking to reduce screen time
Although it does offer parents access to a host of offline printables, the main benefit of ABCya is its online games.
As they are highly useful and usually quite entertaining, students are likely to spend a considerable amount of time each week using the site for practice, which can ultimately increase the amount of screen time they are exposed to by quite a bit.
Price
Note: Prices correct as of writing, all prices in USD.
Premium plans for ABCya are run as a subscription model and can be purchased in a number of different ways.
Parents can buy a month to month plan for $9.99 per month, sign up for a yearly plan for $5.83 per month or sign up for a 6 month plan for $7.50 per month.
As with similar online services, parents should note that plans do automatically renew, so they will have to cancel their service at the end of a subscription period or it will bill them again.
However, one thing that is kind of interesting is that, unlike many other digital educational services, there aren't really any specific limits to the number of students that can use an account, which can be useful for larger homeschooling families.
Is It Worth It?
In general, we feel that ABCya can be a very valuable resource for homeschooling families.
It is affordable, can be used to help multiple students get much needed practice and is well-designed and intuitive to use.
The site contains a wide variety of games and activities, which tend to be specifically focused on important core skills in math, science, history, language arts, and social studies, and tend to be well-aligned to NGSS/CC standards.
In addition to the games, ABCya accounts also have access to a wide array of printables and teaching resources, which can be great additions to homeschool curricula on their own and can help take the practice offline and away from a screen.
Finally, and most importantly, ABCya games are actually fun and interesting for kids to play, which should help make lesson practice a lot less stressful for all involved.
Bottom Line
Affordable, standards-aligned, and generally well-designed, ABCya can be a great way for homeschooling families to get supplemental practice across a number of subjects and in a more fun, interactive and engaging manner.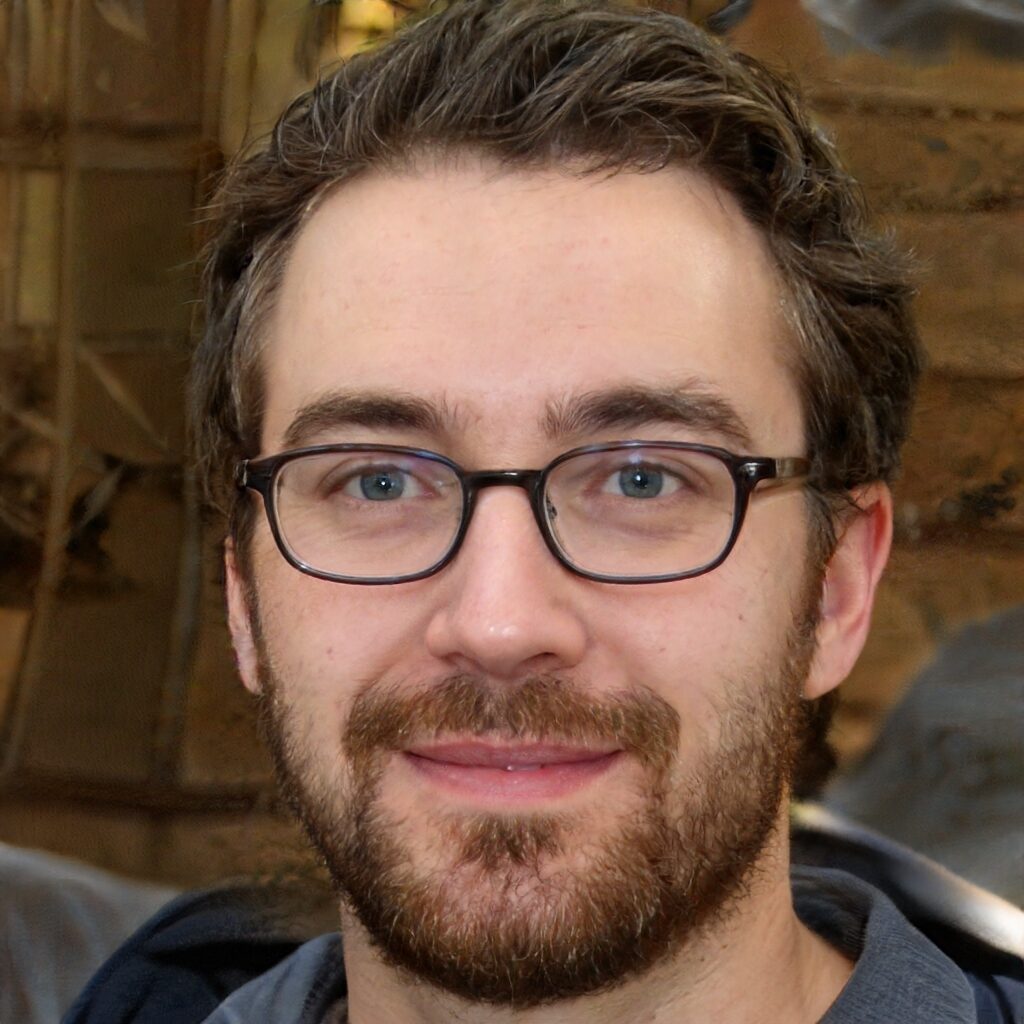 About the Author
David Belenky is a freelance writer, former science and math tutor and a tech enthusiast. When he's not writing about educational tech, he likes to chill out with his family and dog at home.