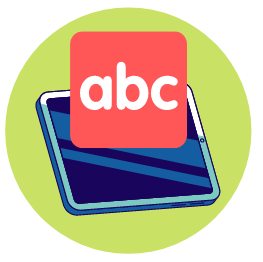 While perhaps not a full curriculum, with its high quality video instruction and thorough practice materials, we feel that Math Antics can provide interesting and effective on-demand math teaching and practice that should help make the subject a lot less intimidating for all involved. 
What Is Math Antics?
Created by Math Plus Motion LLC in 2010, Math Antics is an educational website that provides resources for students to review and hone their math knowledge and skills,
To do so, the site offers video lectures and walkthroughs, as well as access to a wide assortment of printable resources for each lesson, including worksheets, written exercises and answer sheets.
What Ages or Grades Is Math Antics Intended For?
Generally speaking, Math Antics is aimed at students in grades 3 to 8, essentially covering early elementary to middle school math topics.
As a resource, it is important to note that Math Antics is not specifically standards aligned, but instead focuses on developing an understanding for the different topics it covers.
At time of writing, the site provides videos and resources for topics such as:
Numeracy
Arithmetic
Basic and multi-digit operations
Factoring
Percentages
Mixed numbers
Ratios and proportions
Geometry
Statistics
Measurement
Integers
Exponents
And introductory algebra
With all that said, Math Antics is a self-paced study resource and while the site is broadly based around the math covered in certain grades, it can be used freely and in any order by students learning outside of a traditional grade progression, i.e by those learning ahead, on or below grade level in math.
In fact, we believe the only real limitation is that parents should make sure that their students have the prerequisite knowledge for each topic they begin, something that they will have to assess on their own as there are no real readiness tests on the site.
What's Included With A Subscription?
Math Antics provides users with access to two main resources- a series of topic-specific instructional videos and an assortment of related printable practice resources.
Math Antics Videos
Math Antics primarily teaches math concepts through a wide variety of educational videos.
The videos are kind of fun, especially for math, and tend to have the host standing in front of a green screen and introducing concepts to students in a pretty clear and straightfworad way.
They often make use of various sound effects, animations, illustrations, digital backgrounds, props and even costumes in order to demonstrate math topics and word through demonstrations, which we enjoyed and believe can make things a lot easier to understand and make the videos a lot more engaging and fun to sit through.
In general, Math Antics' videos are medium in length, about 10-15 minutes or so each.
In our opinion, while not the shortest instructional videos we've ever seen, this makes them long enough to really get into the math concepts they cover and provide meaningful and understandable demonstrations without being too hard to sit through for most students, although more wiggly students might still need to take a break here and there with more complex topics.
Parents should note that the videos are streaming only, unlike some other online math programs out there there is no option to order DVDs or other physical media from the company, so families will need at least somewhat decent internet access.
That said, unlike most other digital learning programs, users can actually download math antic videos as MP4, meaning that with a little planning families can easily take learning offline – a good solution for those who don't want to leave their children alone with an active internet connection, as well as for those who live in areas with spotty internet service.
Perhaps most interestingly, these instructional videos are freely available to watch on the company website, although the rest of the program's resources are only accessible by paid subscribers.
Math Antics videos can also be viewed on YouTube, which can be an interesting option, although we feel that YouTube's ads may become an issue for some families, as is the inherent risk of distraction YouTube represents.
Printables
In addition to its videos, Math Antics also offers an array of printable resources.
Directly and specifically connected to individual lessons, these printables are designed to give students focused practice on the concepts they've been taught and are available as printable, downloadable color PDFs.
Math Antics offers two kinds of practice resources with each lesson – exercises, which are kind of like math drill pages, and full worksheets, which contain some concept review and a number of related problem sets for students to work on.
Math Antics also offers answer sheets for each resource, which is good news for parents, as well as video walkthroughs, which have the program's hosts work through some exercise problems in a step-by-step manner – something that can be invaluable for review and self-study.
On the downside, the printables offered on the site are pretty straightforward math practice and don't really contain any hands-on activities or alternative practice options and therefore, while perhaps effective for most students, may not be the most ideal for students who don't prefer or don't do well with standard math drills.
Approach To Teaching Math
Video-based Supplemental Learning
Math Antics provides video-based instructions and related printable study material to help students learn and master math knowledge and skill.
These video lessons each center around a particular topic or concept in math and, being highly targeted and pretty engaging, can act as an effective supplement for math learning and practice.
Guiding students through instruction and practice, they can also be a fairly effective self-study resource, although some oversight may be needed to determine what topics a student should study and when.
It is important to state, however, that Math Antics is not a full curriculum in math as it lacks a structured learning pathway, lesson plans, teaching tips, exams, quizzes and so on.
A La Carte Lessons
A subscription to Math Antics provides families with access to instructional and practice resources across a wide number of math topics at the elementary and middle school level.
Users are free to choose to study whatever topic or concept they so choose, an a la carte approach to learning that lets students spend more of their time on where they need help the most and less on things they are already comfortable with.
As a result, and in our opinion, it can be a more efficient method of getting focused math practice, although it may not be as ideal for students with only one or two very specific areas that they need help in (given its yearly subscription), for those who need a more comprehensive review or for those who may not know where they may have a specific weakness in understanding or skill.
Computational practice
Finally, Math Antics tends to provide a lot of solid practice, review and drill for the concepts it teaches in the form of the workbook and exercise sheets that accompany each video.
These sheets are typically pretty straightforward and are filled with numerous computational problem sets that can be very effective in helping students develop stronger skill fluency in math, i.e. the ability to solve math equations and problems quickly and accurately, to go along with the conceptual understanding that the instructional videos work to develop.
One thing to consider, however, is that there aren't a lot of conceptual or word problems in Math Antics, i.e. those that work on math strategies.
While this can make Math Antics highly valuable to those following a more concepts-first math program, such as Singapore Math and others, it can make the site's practice and review a little less useful for those following a more traditional/computationally oriented curriculum, such as Saxon, which already tend to involve lots of drill.
How It Works
On the whole, when we looked at it we found Math Antics to be a very straightforward and easy to use math supplement.
It is a subscription-based online service that provides free access to its video instruction but restricts access to its supporting practice and answer sheets to those who've purchased a yearly membership.
In terms of learning, students first watch the videos hosted on the website (or on YouTube if they so prefer), which introduce, explain and demonstrate a particular concept in math through a combination of lecture, visuals, animations and even props.
There is no specific progression or lesson structure, and families can effectively choose what to learn about and review based on student needs.
Following the video, members to the site can access exercises and worksheets that correspond to the material presented in the lesson, which serve to reinforce what they've learned and help them hone their skill fluency.
Once these are completed, parents (or more self-directive students) can download and use answer keys to these practice materials or even watch videos to see how problems can be worked through and solved in a step by step manner.
Being a supplement, there are no comprehensive reviews, tests or quizzes with Math Antics, which is something we feel that parents should be aware of.
Math Antics Pros and Cons
Pros
Affordable
At just $20 per year, with subscriptions providing all access to its videos and learning materials, Math Antics is fairly affordable and can fit most budgets.
Fun, clear and engaging video instruction
Math Antics teaches and reviews math concepts using videos that are filled with fun dialogue, humor, animations, visual demonstrations and even props, making math learning more engaging and interesting to sit through than many competitors.
Effective, supplemental practice
In addition to its video instruction, Math Antics also provides families with solid worksheets and practice exercises to help students learn to solve skill-relevant problems quickly and accurately.
Easy to use
Lessons in Math Antics are pretty easy and straightforward to go through – students watch videos and then have immediate access to various printable practice resources to help them hone their skills.
Focused practice and review
Math Antics has built a comprehensive set of lessons and videos around specific math concepts and topics, and its on-demand nature allows families to really focus in on the areas in which they need help, making learning more personalized and efficient.
Subscriptions don't automatically renew
Unlike most other online subscription-based platforms, Math Antics doesn't automatically renew, which means families don't have to worry about being billed again if they forget to cancel at the end of their subscription.
Cons
Not a lot of word problems or math strategy work
Math Antics practice is largely computational in nature and there aren't really any word problems or strategy work, which may require some additional supplementation.
Who Is Math Antics Ideal For?
Those looking for on-demand help in math
Math Antics is an a la carte learning platform, allowing parents and students to freely pick and choose from its assortment of videos and practice materials for grade 3-8 math.
Students looking for a fun, multimedia math learning
Math Antics videos are filled with fun dialogue, animations, visuals and more, making them a more fun and engaging way for students to learn and review math concepts.
Those looking for solid, computational review and practice
Each lesson in Math Antics comes with problem-filled exercises and worksheets that can be very effective in helping students develop skill fluency.
Families on a tight budget
Providing all access learning for just around $20 per year, Math Antics can be an affordable math supplement for families on tight budgets.
Families who like video based learning but want to take things offline
With its downloadable videos and printable resources, Math Antics offers several ways to help students learn without an active internet connection, making it a solid solution for those in areas with poor internet service or those who feel uncomfortable leaving their students alone with an active connection.
Who Is It Not Ideal For?
Families who want to reduce screen time
While it can be taken offline easily enough, and while it does include printable-based practice, Math Antics largely relies on video-based instructional videos, which can increase the amount of time students spend in front of a screen.
Families looking for a full math curriculum
Math Antics is a math supplement and, as it lacks quizzes, tests, comprehensive reviews and an overall learning plan, it can't really act as a complete math curriculum.
Those looking for a program with lots of puzzles, conceptual problem solving and/or hands-on activities
Math Antics practice involves fairly straightforward workbook-style drills and exercises and doesn't really offer any activities, puzzles or hands-on work that some parents and students may enjoy.
Price
Note: Prices correct as of writing, all prices in USD.
As we've mentioned, Math Antics is a subscription-based service.
While anyone can access the videos for free, both on the site and on YouTube, access to the practice materials and answers is restricted to those with a yearly membership, which costs about $20 per year.
It's also important to note that, unlike most other online programs out there, subscriptions for Math Antics don't auto-renew, so there's little risk of being billed again should parents forget to cancel at the end of the year, something we always appreciate.
Parents should, of course, check for the latest price and for any discounts or offers that may be available. 
Is It Worth The Price?
Overall, we feel that Math Antics can be a very valuable resource for the right student and homeschooling family.
For just about $20 per year, families get on-demand access to a rather comprehensive selection of instructional math videos and practice materials across the grade 3-8 range.
The videos are well-produced, explaining their various math concepts clearly, relatively concisely and with enough humor, animations and production values to make them engaging and easy to sit through.
Further, each video lesson is accompanied by a set of a full set of exercises and worksheets, which do a good job at helping students hone their skills, as well as a set of answer sheets and even videos that explain and demonstrate how students can solve the problems in a step by step manner.
Bottom Line
While perhaps not a full curriculum, with its high quality video instruction and thorough practice materials, we feel that Math Antics can provide interesting and effective on-demand math teaching and practice that should help make the subject a lot less intimidating for all involved.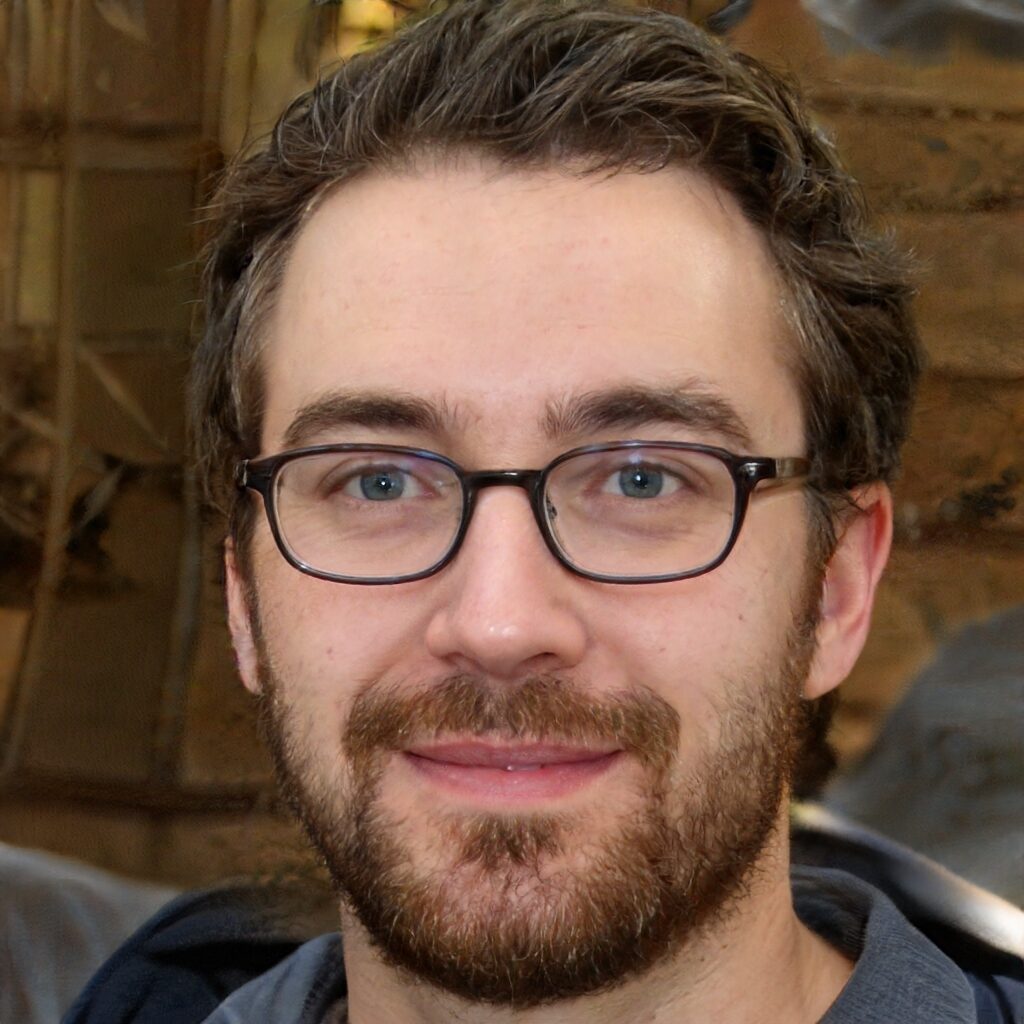 About the Author
David Belenky is a freelance writer, former science and math tutor and a tech enthusiast. When he's not writing about educational tech, he likes to chill out with his family and dog at home.