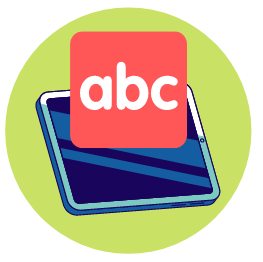 With its easy to read yet highly educational books, broad range of topic and subject coverage and wonderful illustrations and photos, the DK Find Out! series can be a valuable resource for any homeschooling family and a wonderful addition to any child's library.
What Is DK Find Out?
Created by Dorling Kindersley Limited (better known as DK), DK Find Out! is a series of illustrated children's resource books that provide interesting facts and information across a range of topics and areas.
From robots, coding and engineering to the human body, ancient Egypt and even WW2, the series aims to help kids dive into different subjects through the use of engaging text, high quality color photos and illustrations, quizzes, expert interviews and more.
What Ages Or Grades Is DK Find Out! Intended For?
While there's no real hard and fast age or grade limit to the series, generally speaking DK Find Out! Books are most suited to children between the ages of 6-10 or about grades 1-4.
At less than 100 pages long, and much like other DK resource books, the books are relatively short, easy to read, engaging to look at and break up their text with lots of illustrations and photos, which can make them more approachable for younger kids.
That said, in our opinion, DK Find Out! Books can be used by students of all ages, such as by advanced Kindergarten students (with a little help from their parents) and even older students as a first exploration of a topic, although significantly older students (such as those in middle school) will likely need a resource with a bit more subject-level depth.
What Are DK Find Out! Books Like?
Unlike DK's larger general resource books, such as their Atlas of World History for example, books in the DK Find Out! series tend to focus on individual topics across a range of specific subject areas.
At time of writing, the company produced 35 titles across science, history and culture, including books on:
The Oceans
Birds
Big Cats
Robots
Energy
Coding
Engineering
Reptiles
Bugs
Ancient Egypt
Sharks
Space
And more
As the series covers a diversity of topics, it does mean that it can offer something to interest most students, which can be helpful for parents of more reluctant learners, and makes it quite easy to integrate the books into just about any science or social studies curriculum, making it a very flexible supplement.
The books themselves are pretty short, only around 60-75 pages or so in length, and are written much like a typical DK resource book.
They contain brief sentences and paragraphs with easy to follow, yet still fairly high level and professional, language that makes reading far more approachable and manages to convey important concepts and vocabulary without becoming too challenging to read through. 
Although the series isn't quite as casually written as, say, Ranger Rick for example, they are also not quite as dry and difficult as a typical science or history textbook or encyclopedia.
As with other DK books and much like Usborne and other child-oriented resource guides, the books are very colorful and richly illustrated, with full color HD photos, color illustrations, glossy fact boxes, detail-rich diagrams and more.
As a result, DK Find Out! books tend to be very beautiful to look at and, we feel, more likely to keep kids engaged and less likely to zone out compared to other options.
Further, by breaking up its blocks of text into smaller, bite-sized paragraphs with photos, boxes and diagrams, the series can also make its subjects a lot less intimidating to explore, particularly for more reluctant readers.
Sadly, when we looked at the books we didn't see any QR Codes or other instant links to digital videos or other media, something that other resources we've looked at have integrated into their text and which can be a great way to deeper exploration, particularly for more visual learners or tech-oriented families.
The books do contain short, fun quiz-like activities, however, that students can take as they go along, such as matching circuits to their illustrated diagrams or matching organs to their locations in the human body, with the appropriate answers printed upside-down at the bottom of the page.
While not a formal assessment of comprehension by any means, these quizzes are a nice touch and can be a fun informal challenge for students.
Many issues also contain interviews, Q&As and biographies with/of experts and important figures in a particular field, which can be kind of interesting and can help connect students to more current research and a topic's history.
Finally, at the end of each DK Find Out! book is a rather extensive glossary, which can be very helpful as it can be used for focused vocabulary development and a general review of concepts, should parents wish to do so. 
One thing we particularly like with the DK Find Out! series is that there are free teaching guides and other resources that can be accessed on the series website and on Reading is Fundamental.
The teaching guides offer some activity and exercise and activity ideas that can help parents formalize and deepen learning, as well as help connect the series to some ELA/Science Common Core goals. 
For instance, the teacher's guides can give parents some suggestions for:
Short story writing activities
Media presentations
Worksheets
Games and puzzles
Possible discussion questions
Guess Who/Guess What games
And so on

One thing that parents do have to keep in mind with the DK Find Out! series, however, is that it provides a broad, rather than deep, dive into a given topic. 
For instance, the book on energy touches on many types and sources of energy, such as nuclear, sound, electricity and circuits, wind, chemical energy and even Dyson spheres. 
The books therefore expose kids to many interesting and critical ideas and can be a good starting point, but they may not provide deep enough investigation into any one topic to be used as a primary research tool or spine. 
How They Work and Can Be Used By Homeschools
Each DK Find Out! title is a self-contained resource and they are typically sold as individual books, although depending on the retailer they may be sold in thematic bundles (such as a group of science titles), as well.
The books are available in both full color print softcover and digital ebooks, which is good news for both tech-forward homeschooling families and those who would prefer to reduce screen time.
As mentioned previously, the Find Out! Series can vary quite a bit depending on the book in question, but typically the books are arranged around a broad topic of study, usually in history or science (e.g. Castles, The Human Body, Sharks, Bugs, Robots, Coding, etc), and then contain a number of major or high-interest subtopics that, taken as a whole, provide a broad overview of that subject area.
For example, the DK Find Out! Engineering book includes such subtopics as:
What is engineering
The first engineers
Problem solving
Materials
Machines
Cars
Roller Coasters
Power
Incredible engineers
Famous engineers
Nanotechnology
Biotechnology 
Space engineering
And more
These numerous subtopics are usually only a couple pages long and serve to give students a good preliminary look at a lot of interesting subject-related topics.
In general, this allows each book to teach children a lot of facts and concepts, as well as key vocabulary terms, without getting too bogged down with dense text, and because the subtopics are usually high-interest, they are less likely to bore kids and cause them to give up.
As mentioned, the books do contain a solid glossary, as well as some activity and quizzes sprinkled throughout that can be used for reinforcement and review, which is always helpful, although we feel the books don't contain quite as many as some other resources we've seen (such as Ranger Rick or some of DK's more thorough guides).
Due to their approachable nature, high interest subtopics and wonderful layout and design, ultimately we feel that the DK Find Out! series can be a highly useful and extremely engaging general supplement to homeschool K-6 science and social studies, especially as an easy to read jumping off point for deeper exploration and learning about a given topic.
In some cases, such as with titles such as Ancient Indian Structures, Castles, Ancient Rome, WW1, WW2 and Ancient Egypt, they can even be a welcome addition to a larger unit study due to their broad, overall focus on a larger subject.
Is DK Find Out! A Secular Series?
The DK Find Out! series is a secular series of educational books and doesn't really contain any references to God, the Bible or religious belief (beyond those touched on academically for the purposes of the subject – Ancient Egypt and their deities, for example).
Consequently, the books can be an ideal ready resource for secular and neutral homeschools.
As they can touch on topics like evolution, the fossil record and the natural history of the universe, certain titles may not be the most ideal for those looking for a faith-based look at various science and history subjects.
That said, as the books are self-contained, frequently sold individually and can touch on an assortment of different, non-controversial subjects and topics, they can easily be curated to suit just about any homeschool.
Pros and Cons
Pros
Affordable
With each full color, illustrated and informative title priced at just $10.99, DK Find Out! books are pretty affordable given the value they can offer kids and parents alike.
Beautiful photos and illustrations
Each title in the DK Find Out! series is filled with colorful photos, illustrations, diagrams, sketches and more, which can make flipping through them a lot more engaging and fun for students.
Short, easy to read
At less than 100 pages and containing short blocks of text broken up by illustrations, photos, and other page elements, DK Find Out! books are pretty easy for kids to read and can be a lot less intimidating than other traditional resource books, such as encyclopedias.
Subject-specific series design
Each book in the DK Find Out! series centers around a particular topic or subject, which allows parents and students to more easily pick and choose what they'd like to study or integrate into a larger lesson plan.
Highly informative and high interest
On the whole, DK has done a good job with this series and has packed each short book with tons of well-researched facts across topics that are both important and likely to interest kids.
Extensive vocabulary-building glossary
At the end of each book, parents will find a rather extensive glossary of scientific terms and concepts, which can be used as a general review of concepts, as well as for vocabulary development.
Offered in print and digital formats
DK Find Out! books are available in print and ebook formats, suiting both fans of tablets and e-readers, as well as those who would prefer to reduce a child's weekly screen time.
Cons
Not as many integrated activities, assessments as some other resources
While the books do contain fun quizzes, interviews and biographies, they don't contain quite the amount of puzzles, games, links, QR codes and other resources that some other resources may offer.
Who Are DK Find Out! Books Ideal For?
Those looking for fun, easy to read books on different topics
The DK Find Out! series covers a broad range of science and history topics, allowing them to serve as an approachable, fun and informative introduction to any number of topics parents and students would like to explore.
Those looking for wonderfully-designed, beautiful resource books
Filled with HD photos and fun illustrations, DK Find Out! books aren't just informative, but also beautifully designed, highly engaging and just plain fun to read.
Those looking for easy to integrate supplements
With each title being self-contained and focused on specific topics of interest, DK Find Out! books can easily be integrated as supplements into wider lesson plans.
Education/literature-loving gift givers
Beautifully designed, popular with kids and filled with important facts, DK Find Out! books can be excellent gift options for those who like to keep their presents educational and literature-focused.
Who Are They Not Ideal For?
Those looking for an in-depth subject study or curriculum
Short, highly focused and to the point, DK Find Out! books are great for giving kids a broad overview of a subject and to introduce them to a number of different high interest subtopics.
That said, they may not be the best option for those looking for a complete curriculum or an in-depth exploration of a subject.
Those looking for a resource with lots of puzzles, games, activities and tech built into it
While they do contain some puzzles and other interesting features, DK Find Out! books may not contain quite as many puzzles, links and games as some others and may not be the best option for more activity-oriented and hands-on readers.
Price
Note: Prices are correct as of writing, all prices in USD.
While it depends on the retailer, generally speaking DK Find Out! books aren't too expensive and are often sold individually.
In general, the books cost around $10.99 each.
Are They Worth The Price?
In our opinion DK Find Out! books can provide a good deal of value to homeschooling families.
The series can introduce children to a wide variety of interesting subjects and topics across science and history, and do so in a way that's not too intimidating or difficult for them to read through.
The books are short and filled with a huge variety of high quality photos, illustrations, diagrams, Q&A, just-for-fun quizzes and more, which help keep kids engaged and interested in the topics at hand.
At the same time, the books are typical DK and treat their subjects with the utmost professionalism, teaching kids all the facts and vocabulary that one might expect them to know at this level and generally being a highly enjoyable start point for research into their subjects.
Finally, being divided up into different topics and subtopics, the series is very easy to integrate into a wide variety of homeschooling styles and methods, including Charlotte Mason and unit studies, and, with the help of its free lesson plans, can be easily formalized and deepened as necessary.
Bottom Line
With its easy to read yet highly educational books, broad range of topic and subject coverage and wonderful illustrations and photos, the DK Find Out! series can be a valuable resource for any homeschooling family and a wonderful addition to any child's library.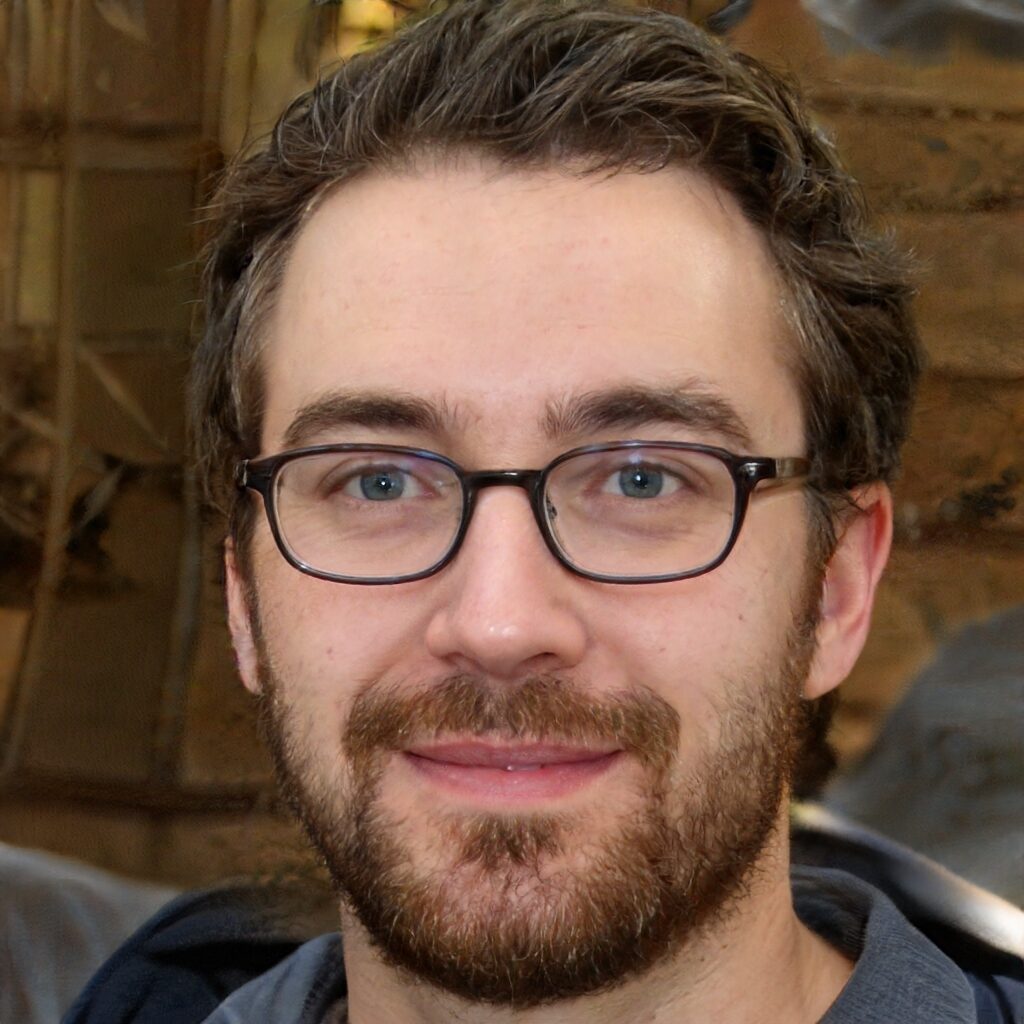 About the Author
David Belenky is a freelance writer, former science and math tutor and a tech enthusiast. When he's not writing about educational tech, he likes to chill out with his family and dog at home.