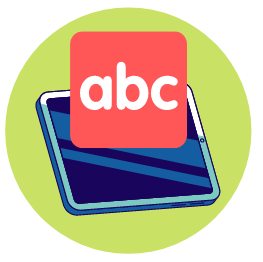 Although not the cheapest math curriculum around, with its engaging live classes, excellent online videos and tools, and helpful instructors, Mr. D Math can be an effective, fun and stress-free way for both kids and parents to homeschool middle and high school math.
Who is Mr. D and what is Mr. D Math?
Mr. D, a.k.a. Denis Denoia, is a math teacher and test prep expert with over 30 years experience teaching math to students across the United States.
Mr. D Math is his eponymously-titled online math curriculum for middle and high school students that is intended to make math more accessible, understandable and even fun through a system of engaging instructional videos and classes, tests, quizzes and reviews.
The Mr. D Math program is available as a self-paced program and as a live class.
What grades or courses are offered?
Mr. D Math is designed around middle/high school math and focuses on teaching pre-algebra through precalculus, or roughly (depending on the school and district) 7th or 8th grade through 11th grade math. 
As a homeschool program, and especially as one that offers courses by subject, there are no real hard and fast rules with regard to age or grade.
We feel Mr. D's courses can be taken by students outside their normal grade level. That is, Mr. Ds courses can be taken by precocious students ahead of their grade level as well as those who are a bit behind so long as they have the prerequisite knowledge (as courses only offer a short concept review at the beginning).
In addition to the main math curriculum, Mr. D also offers prep for the ACT and SATs, as well as a consumer math course, which rounds out the high school math curriculum pretty well.
The only thing really keeping Mr. D Math from being a truely comprehensive secondary school math course is the fact that it (at time of writing) does not offer a Calculus course, which means students who are into more advanced high school math, or those who want a jump start on college-level STEM, are somewhat out of luck in this regard.
Mr. D Math Curriculum Approach
Mr. D Math is a full math program that uses its own particular curriculum to teach its courses.
This curriculum has its own philosophy and teaching style, which we'll explore below.
Blended Mastery Approach
Mr. D Math's curriculum is a mastery math program with some elements of a spiral curriculum added in.
As a mastery math program, Mr. D Math breaks down each course into 12 distinct chapters, which are further broken down into subsections that focus on a particular topic, such as Surface Area and Volume (in Geometry), Ratio, Proportion, and Percent (in Pre-Algebra), Sequences and Series (in Algebra II) and so on.
What this does is allow students to more deeply focus on one topic at a time, exploring it to completion, and ultimately developing proficiency at it before moving on.
This is in contrast to a spiral curriculum which would tend to space things out over the year and rotate through/revisit various topics throughout the course. 
Mastery is a great option for students who like to focus on one thing at a time and who become overwhelmed or frustrated if presented with a rotating curriculum of topics that are each taught a little at a time.
This method can, however, be a  little frustrating students who get bored when spending a long time on a single topic or who pick up math quickly, though this is somewhat mitigated by the access to the Mr. D self-paced course that allows students to explore topics at their own pace. 
One of the more prominent concerns parents have with a mastery program is that topics aren't often revisited as they are with a spiral method.
When proficiency is reached, students move on with the assumption that they have mastered the concept, and some students find that they can lose this proficiency over time either by forgetting or by becoming rusty through lack of practice. 
Helpfully, Mr. D Math addresses this issue by adding more frequent spiral review to its chapters that revisit previous topics and by offering spiral quizzes that periodically test previously learned material.
Combined, these spiral elements can give students more opportunity to review and practice certain concepts, which can help with memory retention in the long run and keep their skills sharp in the long run.
Conceptual Math
Broadly speaking there are two main philosophies when it comes to teaching math: teaching for conceptual understanding and teaching for computational or procedural fluency.
Math programs that teach procedural fluency (or understanding) tend to focus more on how to do math, emphasizing the need to memorize math facts and learn algorithms so that students can solve math problems quickly, accurately and efficiently when they need to (on tests for example).
In contrast, math programs that teach for conceptual understanding focus more on the why behind math.
That is, they tend to explore math concepts, how they work, why they work and when to use them, rather than focusing on how to solve problems per se.
The overarching goal of conceptual math is to get students to understand the language of math and to develop stronger creative problem solving skills as they pertain to math.
As a whole, we found that Mr. D Math's curriculum tends to be more of a conceptual math program, with lessons that take time to explain and explore the various concepts involved in each course, often in a step by step way.
In this way, Mr. D Math gives students the opportunity to understand why they are doing what they are doing, rather than focusing on drill and memorization.
Independent Learning
Mr. D Math is designed to promote independent learning, encouraging students to use the materials and resources on their own as much as possible.
Students attend classes, watch the videos, complete worksheets, do quizzes, reviews and tests themselves rather than with their parents.
Students even correct their own coursework as part of an honor based system from which they are expected to examine processes and learn from their own mistakes.
Overall, there is less direct parental involvement with Mr. D Math than some other programs, like Saxon, which makes it great for homeschool parents who are a little uncertain about their own higher level K-12 math skills or who simply don't have of time to teach the material themselves.
Yet despite encouraging independent study, students have the opportunity to receive a lot of help and guidance from Mr. D and his team in the form of email, live help sessions and in-app help forms, which means they aren't left totally alone with the math, as they might be with a textbook or similar self-paced program.
How it works
At its core, Mr. D math is a fully online math curriculum.
There is no textbook, students instead receive math instruction via video and are then expected to complete various associated worksheets, reviews and tests that are either printed out or worked through online.
When they sign up to either the live or self-paced programs, students are given access to Mr. D's online, web-based platform or portal.
This platform effectively centralizes the features of the program into one fairly convenient and helpful location – i.e. Mr. D's website.
From the student zone on the website students can attend classes or watch the instructional videos, set up and access a study calendar, access, print out and do worksheets, complete reviews and do online quizzes and even communicate with Mr. D or his staff of instructors as needed. 
Being online, while this does increase the amount of time that students spend in front of a screen each week, it also means that Mr. D Math is always accessible to students whether at home or when travelling.
It also allows students free access material if they need more review, and gives them greater and more constant access to support in case they run into trouble when studying.
This online system also includes progress tracking for parents, a feature that sends out periodic emails and updates about student performance including how many lessons have been completed, quiz results, scores, and even their communication with instructors.
This progress tracking and reporting function is actually quite useful for helping make sure that kids are on track with their math work, especially given the self-study nature of the Mr. D Math program.
Mr. D Math Features
Mr. D Math offers students a variety of digital tools that they can use to help learn math more effectively and, taken together, make for a pretty comprehensive online learning system.
In particular, a subscription to a Mr. D Math course provides students with access to:
Live and video instruction
Calendar function
Printable coursework
Online assessments
Live help sessions
Classroom and Video Lectures
As mentioned earlier, rather than using a book or textbook Mr. D Math is taught though video, either live in a virtual classroom or as pre-recorded lectures.
We will discuss these more in depth below.
Calendar
Built into the Mr. D Math website is a personal calendar that students can use to add lesson schedules, assignment due dates, keep track of class times, live online help schedules and more. 
This calendar is actually a fairly thoughtful feature given the self-paced and more independent nature of the program, as well as the various live options that have to be scheduled, and in general is a great way to help kids learn to organize themselves.
Printable Coursework
In each lesson, students can access printable coursework that they can work on. These are fairly standard looking math worksheets and are generally designed to develop and hone practical math skills, much as they might in an actual classroom.
These worksheets are quite helpful in that they also get students away from the computer screen for a period of time, which is nice.
Interestingly, and in keeping with the independent learning spirit of the courses, Mr. D Math uses an honor based system for the worksheet's correction.
Rather than submitting their responses, students correct their own work using provided solution guides and then input the results into the system, redoing the work as many times as necessary until they reach the grade level set for them or that they want.
Some parents may question this, feeling uncomfortable with giving students the ability to correct their own work, but we actually think that it is a quite interesting and effective approach. 
Not only does this system reduce some of the pressure students might feel when doing math, but Mr. D Math solutions provide complete step by step solutions to each problem that give students a better idea and understanding of how to reach a solution, reinforcing their learning as they go and getting students in the habit of checking their work, an added bonus in our opinion.
Further, parents can be reassured that if students were to input answers simply to get by, the skill deficits would show in the automatically graded quizzes, tests and exams that they need to pass to move on, which therefore act as a sort of check in this matter.
Online Quizzes
Each chapter has two online quizzes that offer periodic assessments of a student's learning.
These online quizzes are short, around 5 questions, are automatically graded and are generally designed to help give students an idea of their mastery of the material before they get to the various tests and exams.
Students can retake the quizzes as often as they'd like, which takes a bit of pressure off of learning, and encourages them to work on their proficiency in the material.
The quizzes are multiple choice, which is something to be aware of as multiple choice math can be a little tricky for some students, although it does simplify grading somewhat and forces students to do their work on paper, which is a good habit in our opinion.
Exams
In addition to the quizzes, Mr. D Math also has two semester-based exams, one in the middle and one at the end of each course, that sort of function like a midterm and final exam.
As with the quizzes they are designed to test proficiency in the concepts learned up to each exam and are multiple choice, although they are not cumulative.
They are longer than the periodic quizzes, as might be expected, at well over 20 questions each and students must complete them to access the next chapter.
Extra Help Session
In case students feel a little behind or are having a hard time grasping a concept in math, Mr. D Math offers twice-weekly extra help sessions to all its students.
These take place in Zoom with several students to a teacher, and while they aren't one on one tutoring they are relatively small and can be a good way, especially for those in the self-paced programs, to ask questions or get help with specific concepts on the go.
Students should be aware of any time zone differences as Mr. D Math is located in the Eastern Standard Time Zone (Florida), and things can get a little confused for students in other time zones.
Course Types: Self-Paced vs. Live
There are two types of instruction available with Mr. D Math – self-paced instruction and a live class model.
Both methods have access to most of Mr. D Math's materials mentioned above, including coursework, online quizzes and tests, live help sessions and open email/communications with staff.
In our opinion, the main difference between the two essentially boils down to student preference for learning, that is whether a student does better learning on their own and at their own pace or whether they do better with more formal structure and with a live teacher. 
Mr. D Math: Self Paced Course
With the self-paced course, students are more or less in control of their own learning and have the freedom to go as quickly or as slowly as they like.
Instruction is provided by pre-recorded video lessons, located right in the browser, which can be accessed at any time, and complete coursework, online quizzes and exams at their own pace. 
In order to move forward, students must complete and demonstrate proficiency in each chapter via the exams, which ultimately prevents students from speeding through the course or skipping around.
If they need extra help, students can access the live help sessions and can communicate with staff as they need via messaging or email, which is quite helpful, and parents receive weekly updates on their students progress, which helps with monitoring.
Overall, the self-paced course can be a great idea for students who are already comfortable with or prefer independent learning.
It can be a great method of learning for those who are already strong at math and prefer to move ahead quickly, as well as those who need to take their time and move a little slower than a traditional pace.
It can also be a great option for students with unusual or densely packed homeschooling schedules who may not be available to study math during the typical 9-5 class availability.
It is also the most affordable Mr. D Math option, as the cost of the program is simply the cost of the Mr. D Math curriculum ($197 per year).
That said, to make the most of the self-paced program students do require a fair amount of self-discipline with regards to receiving instruction and completing the work on a timely basis, and it can be easy for those new to homeschooling or self-study to fall behind.
Mr. D Math: Live Class
For students who would rather have a more formal learning experience, Mr. D Math also offers live online math classes.
Based in a virtual classroom, students are taught by an instructor in real time for about an hour (55 min) a week, which is on top of the access to videos, worksheets, quizzes, live help and more that are available with the self-paced program.
Unlike the self-paced program, these classes have set schedules and times for attendance and, like a real classroom, students have to complete certain assignments in coursework each week before the next class.
This can provide a little more structure to the Mr. D learning experience as the pace is set by the class and its progress, rather than the student.
In terms of the virtual classroom, it is a fairly typical online classroom or teaching set up.
Like the videos it is accessible through the Mr. D Math portal, with an instructor teaching to several students at once in sort of a Zoom-like. 
Generally spelling, the instructor reviews, explains and demonstrates concepts using on screen tools, occasionally switching to the close a close in view of their hands so they can draw or work through problems.
They also tend to take breaks to answer questions and banter with the kids a bit before continuing with the lesson.
Students can leave questions in the chat box for the instructor to answer, which is quite helpful.
Overall, the online classes are a very interactive experience.
Our tester found the atmosphere to be fairly lively and fun, while remaining very instructive and controlled. 
With any live class, set schedules can be a little tricky for homeschoolers to fit into their schedules.
Helpfully Mr. D Math offers a variety of timeslots, and students can generally find a class in the math course they require at any time between 9 am and 5 pm.
That said, parents should know that not all classes in the various time slots are taught by Mr. D himself.
There is a staff behind Mr. D Math, usually also using one-letter names such as Mr. H, Mr. S and Mrs, B, and while they may not be Mr. D himself, they do follow his curriculum and teaching methodology and present topics in a very casual and friendly manner.
Overall, the live classes can be a great idea for homeschooling students who feel a bit more comfortable in a small class setting or who want more immediate access to a teacher on a weekly basis.
They can also be a good idea for those still new to homeschooling and self study, as the live classroom follows a more set pace and gives students a bit more structure in terms of deadlines for assignments and such.
On the downside, the live lessons are not as flexible in terms of scheduling as students may require.
They are on the East Coast (Eastern Standard Time), meaning those who live farther away may have a harder time fitting the classes into a busy schedule due to time zone differences. 
For example, for a West Coast student, a 9 AM EST math class would take place at 6 AM PST.
Scheduling aside, the live classes also aren't exactly cheap and are an added cost on top of the regular Mr. D Math curriculum cost.
At $290 for the lessons, they can represent a fairly significant cost to families on a strict budget, being essentially equivalent to another full curriculum set.
While the live lessons are certainly excellent value in terms of teaching, especially for students who aren't as ready for complete self-study, this cost is something to keep in mind. 
What is Mr. D's teaching like?
Being the main instruction component of the program, the videos and classes are somewhat long, around 20-30 minutes for the pre-recorded videos and just under an hour for each live class. 
While this shouldn't be a problem for most students in the middle/high school age range, parents (and students) should come into them knowing that they aren't quick summaries either.
With the pre-recorded videos, students can pause, take a break and come back to them as needed, which is helpful for students who get fidgety after a while.
With the live classes things can get a little trickier, although we believe the instructors do an excellent job overall at keeping things lively and entertaining enough the students. 
In the case that a student is having a hard time sitting through a live class, they are recorded, which is nice and allows students to stop and then watch the parts they missed later if they need to. 
In terms of presentation, with both videos and lessons, Mr. D Math is quite good at keeping lessons easy to listen to and even fun.
Mr. D and his instructors are very personable and use a casual tone to present the material, often interspersing the teaching with jokes and asides to give kids a break and to relieve any tension, which is important given that some of the material in these courses (algebra, geometry, trig) are known for giving students a bit of a rough time.
Despite the more casual approach, the instruction is solid.
Videos and lessons delve into the concepts of math thoroughly and comprehensively, yet in a very common sense manner.
On occasion, instructors use manipulatives and other props to better explain concepts and the reasoning behind them, which can be helpful in helping students grasp more abstract ideas. 
Another thing that parents and students should be aware of is that although the explanations are pretty clear and easy to understand, Mr. D (and his instructors) can talk pretty quickly, running through explanations at a fair pace.
This means that students who struggle a bit with math will have to pay attention a little more closely and may even have to go back and rewatch sections (or entire videos in the worst case).
They can also slow down the video with the player's speed control, although this does alter the video's sound and can make things a little strange. 
A sample of Mr. D Math's instruction can be seen below.
How rigorous is Mr. D Math?
In terms of rigor, we found Mr. D Math to be pretty much middle of the road. 
We feel it provides enough of a challenge for students to develop a pretty thorough understanding of the math topics without being so hard as to exclude students who have a difficult time with math. 
The program does not offer as many word problems or complex/unusual problem sets as does a curriculum like Art of Problem Solving, which is aimed more at gifted math students and is known for taking problem sets from high-level math competitions. 
At the same time, however, the classes do move at a fair pace, delve fairly deeply into concepts and can have fairly challenging assessments, making it a little more rigorous than programs such as Math U See.
That said, despite offering a little more challenge and depth than some other homeschool math curricula, parents of students who otherwise struggle with math should not be deterred by the program's rigor by any means.
Mr. D Math offers a fairly substantial amount of individual help and review and has a fairly liberal open-note and retake policy for assessments, which can help weaker or slightly math-anxious students succeed.
Further, as it is something of a mastery program it does allow students to really work on a concept until they develop a proficiency at it, especially with the self-paced program, so they won't feel bombarded with new ideas. 
Overall, while perhaps not the best program for exceptionally gifted math students, we do feel that Mr. D Math can provide a solid math foundation for the majority of middle and high school students. 
Pros and Cons of Mr. D Math
Advantages
Offers a decently rigorous and in-depth course in various math topics
Mr. D Math is a conceptual math program that explores math concepts in depth and will offer a good amount of challenge to most students. 
While not the most rigorous program out there, it does get students to think about the why behind math, rather than just memorizing facts, and generally pushes students to hone their math skills as well as develop the ability to examine and improve their own work. 
All of these are skills that we feel will serve them well on standardized tests and in college later on. 
Makes math quite approachable and low pressure
Mr. D Math instructors, including Mr. D himself, explore the various math topics in a casual and friendly way and explain concepts in a common sense and approachable manner. 
This can make math a more comfortable subject, particularly for those who don't feel they are "good" at math.
Similarly, Mr. D Math also reduces the pressure that students can feel while doing math, allowing them to redo work, and retake quizzes and tests as they need since the program focuses more on developing an understanding and proficiency at the material. 
The website is a very professional and comprehensive learning environment
In addition to providing students with access to video instruction and live classes, the Mr. D Math portal and website is a very convenient one stop shop for learning math.
Students who log in to Mr. D Math have access to a calendar they can use, various coursework and extra materials, automatically graded quizzes and tests and even a highly responsive support and messaging system.
The program also automatically keeps parents in the loop, emailing them progress reports so they can better keep an eye on student learning.
Requires little parental involvement, encourages independent study
Mr. D Math does a good job at encouraging and empowering students to take control of their own math learning.
It provides them with the tools and instruction they need to learn more complex middle/high school math subjects on their own and allows them to be responsible for completing and correcting their own course work, which fosters good study habits and personal responsibility that will serve them well later. 
At the same time, it does take a lot of the burden off of parents in terms of math instruction, letting them step back to manage and oversee the overall learning process rather than needing to micromanage each lesson.
This can really be a great help to parents of multiple homeschooled children, those who need to work and those with an otherwise busy schedule.
Flexible learning options
With Mr. D Math, more independent students can select a totally self-paced program that allows them to go through the material as quickly or slowly as they require.
At the same time, students can also choose a live class format, which can provide them with a little more structure and formal learning if they feel more comfortable with that method. 
This flexibility allows the program to suit a wider range of student needs and abilities.
Tons of highly responsive support and help available if needed
Mr. D Math offers students a variety of ways that they can get help if they need during the program.
There are live help sessions, email and internal messaging options that they can use as they need to receive help with their studies.
In general, we found Mr. D and his staff are highly responsive and very happy to answer questions, both in terms of general and specific problems that students might have, which is definitely something we look for an an online homeschool math program. 
Disadvantages
Live classes can be expensive for some
If students want to sign up for live lessons there is an added cost per lesson on top of the standard Mr. D curriculum.
Although these can broken up into several payments, the combination of the curriculum and lessons can represent a significant cost for some families
Instruction can be fast paced at times
Mr. D Math videos can be fun and engaging, but at times Mr. D and his instructors do speak a little quickly, which can be hard for students who struggle with math to follow at times and may require them to re-watch sections from time to time. 
Not as many challenging and complex word problems as some other courses
While Mr. D Math does offer a high quality math curriculum, gifted students in math may find that there are fewer highly challenging and complex word problems for them to work on than some other curricula out there.
Who is Mr. D Math ideal for?
Students who enjoy self-paced learning and independence
With Mr. D Math students can take more control over their own learning and are responsible for attending classes/watching instructional videos and completing their work without a lot of day-to-day management from their parents. 
Parents who are rusty or uncertain about their own math skills
Whether they are new to homeschooling or simply haven't taken high school math in some time, many parents simply don't feel comfortable teaching more advanced math classes to their own kids. 
Mr. D Math is taught by veteran instructors who have decades of experience behind them and offers both complete instruction in math and help with problems on an ad-hoc basis, taking much of the pressure off of parents in terms of teaching.
Students looking for interesting math instruction that doesn't skimp on learning
Mr. D Math explores concepts deeply and offers a fair amount of challenge to students, yet does an excellent job at making sure the instruction itself is very approachable, casual and, at times, even fun.
Students who prefer a mastery math program but still require periodic review
Mr. D Math is a mastery math program that integrates a spiral review that touches on previously learned topics.
Students who enjoy learning topics to completion, rather than jumping from topic to topic during the year, will likely prefer Mr. D's overall approach, while the added periodic review will keep concepts fresh in their minds longer.
Students interested in a deeper understanding of math concepts
Mr. D Math often focuses on exploring math concepts, rather than just focusing on how to do math equations.
This can be a great benefit for students who enjoy problem solving, who hate memorization and drill or who have an interest in exploring why math is the way it is.
Parents on a busy schedule
As Mr. D Math is a program that stresses student independence in learning, either through its self-paced program or its structured live lessons, it does make teaching math far less of a burden for parents.
Students can work through the course more or less themselves with parents overseeing the process more generally.
This is great for parents of a busy homeschool or who are otherwise pressed for time.
Who is Mr. D Math Not ideal for?
Students who struggle with self-paced learning
Mr D Math does a lot to promote independence in learning, and while it is a very flexible program that can accommodate many different kinds of learners it may not be the ideal option for students who have a very hard time managing their own studies or who require a lot more oversight from parents to keep on track.
Students who are gifted or highly talented at math
While definitely a high quality math program, Mr D Math is not as rigorous as some math programs specifically designed for exceptional math students.
Such students usually benefit from far more challenging and enriched word problems and math puzzles, and may find that Mr. D Math is a little too easy for them at times. 
Students who learn better in a multisensory program
Mr D Math is a very visual math program, with instructions coming mainly through video or live classes.
Consequently, there isn't much of an opportunity for hands-on learning or explorations of topics that would suit tactile learners, for example.
Families on a very tight budget
The Standard Mr. D curriculum comes in at just under $200, and the live lessons add an additional cost on top of that.
This can be somewhat expensive for families on tight budgets, especially considering that math is not the only subject that students may be studying over the course of a year.
Pricing
Note: Prices correct as of writing, all prices are in USD.
Mr. D Math offers a few options when it comes to its courses.
Families can select the self-paced program, a program with 10 live lessons or an intensive program with 5 live lessons.
In each case, families must purchase the core Mr. D Math program, which provides access to the online portal, videos, help and assorted learning material.
Live lessons, if chosen, are then added on top of this cost, much like online tutoring.
Mr. D Self Paced program:
| | | |
| --- | --- | --- |
| Curriculum Price | Lesson Cost | Length |
| $197 | N/A | Up to 18 months |
Mr. D Math Live Lessons (Full Year program):
Live lessons cost $290, and are broken up into 10 payments of $29 with the full year program.
| | | |
| --- | --- | --- |
| Curriculum Price | Lesson Cost | Length |
| $197 | $290 | One school year or 36+ weeks |
Mr D Math Live Lessons (Semester):
Live lessons for the more intensive semester long Mr. D courses also cost $290, and are broken up into 5 payments of $58.
| | | |
| --- | --- | --- |
| Curriculum Price | Lesson Cost | Length |
| $197 | $290 | About 17 weeks |
In terms of price, at $197 per year Mr. D Math is slightly more expensive than buying a traditional pen and paper homeschool math curriculum, such as from Saxon or Singapore.
That said it is comparable to other, all inclusive digital math curricula, being somewhat middle of the road in terms of price.
The self-paced program is roughly similar in price to CTCMath, and less expensive than UnLock Math, for example. 
Adding live lessons does raise the price by nearly $300 per year, but compared to similar full and live online math programs, it is also fairly middle of the road as these programs typically cost several hundred to $1000+ dollars per year.
For example, Mr. D math is slightly more expensive than AoPS Academy Online but less expensive than Well Trained Mind on a per year basis.
With all that said, it is always worth checking to see if Mr. D Math is running any specials and discounts. Current pricing information can be found on their website. 
Is Mr. D Math worth the price?
While Mr. D Math isn't the absolute cheapest math program around, we do feel it offers a great deal of value for students and parents.
For just a bit more than a traditional pen and paper math curriculum, Mr. D Math offers both parents and students an easy, well designed and relatively complete online math program for pre-Algebra to pre-Calculus.
The program offers students instructional videos, online testing, worksheets and more that guide them easily through the process of learning middle and high school level math, all while providing them with ready and responsive help if needed.
The recorded lessons are fun, engaging and explain important concepts in math in a down-to-earth manner that most kids will appreciate and readily grasp.
If they so choose, families can also subscribe to weekly live sessions, which can provide a little more structure to their learning and ready access to professional instructors.
Finally, because it offers a comprehensive and engaging way of studying middle and high school math, Mr. D Math can be an excellent time-saving option for parents who need a little help homeschooling their students in these subjects, either due to a busy schedule or a lack of confidence in their own math skills.
Bottom Line
Although not the cheapest math curriculum around, with its engaging live classes, excellent online videos and tools, and helpful instructors, Mr. D Math can be an effective, fun and stress-free way for both kids and parents to homeschool middle and high school math.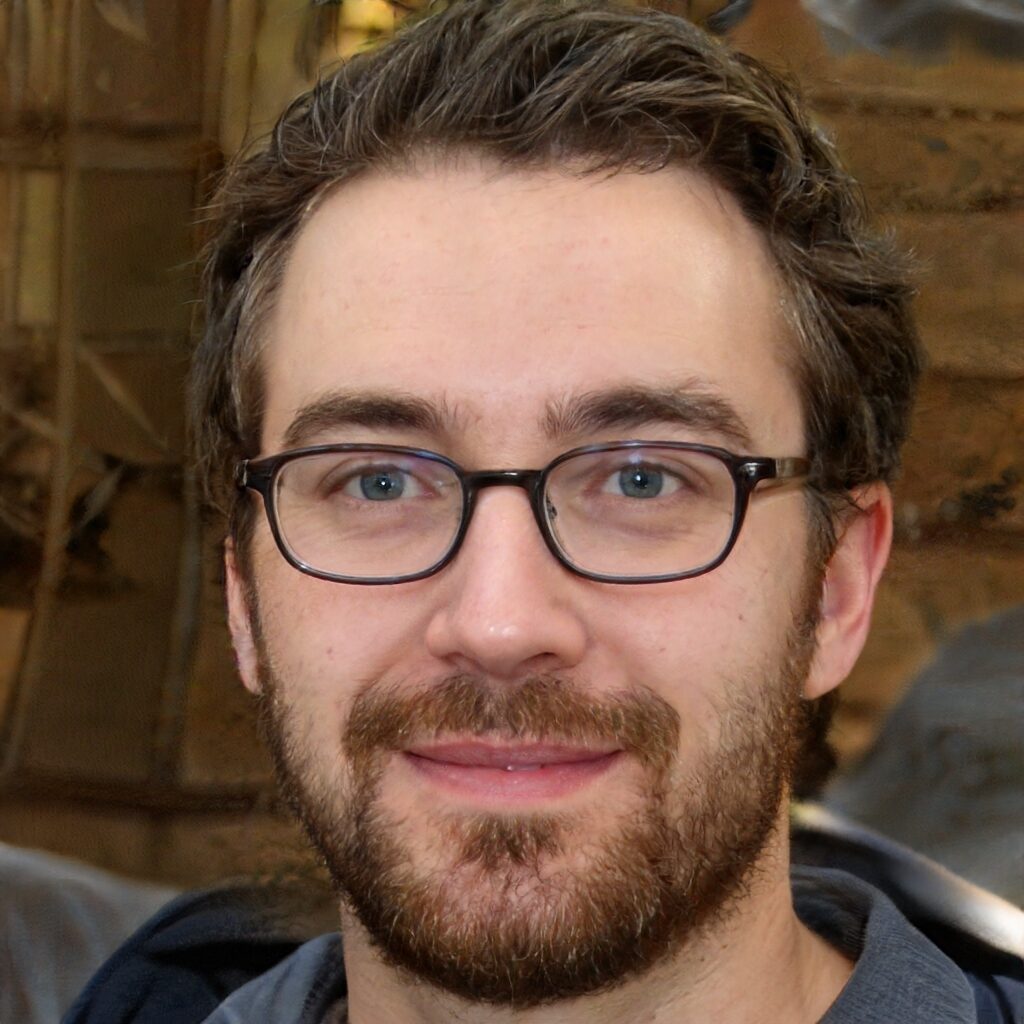 About the Author
David Belenky is a freelance writer, former science and math tutor and a tech enthusiast. When he's not writing about educational tech, he likes to chill out with his family and dog at home.