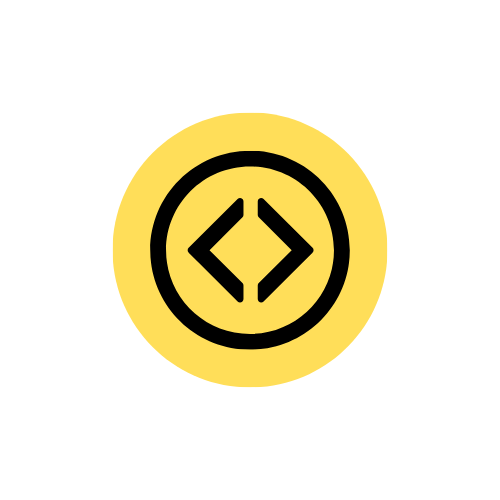 [SplashLearn's] games are colorful, fun, quirky and well animated, capturing and maintaining kids' interest, while its standards-aligned material and adaptive learning algorithm keep them on task and properly challenged.
Overall, if you're looking for a way to help your pre-K to Grade 5 students consistently practice their math and reading skills in a way that won't end in tears, SplashLearn might be just what you're looking for.
What is SplashLearn
Launched in 2011 and formerly known as Splash Math, SplashLearn is an online, game-based math and reading skill review program for students in pre-Kindergarten through Grade 5.
SplashLearn is an adaptive learning program, matching its difficulty level to each student's ability in real time and thus capable of providing more targeted and differentiated learning in the process.
Growing in popularity in schools across the US, SplashLearn is currently also available for homeschoolers and parents looking for at-home practice or enrichment for their kids.
What ages or grades is SplashLearn for?
Officially, SplashLearn is intended for kids in pre-K to Grade 5 in math and pre-K to Grade 2 in reading.
Its content in math covers the full range of a pre-K-5 curriculum, beginning with simple counting and shapes/patterns and continuing to adding, subtracting, multiplying and dividing fractions and decimals, as well as introductory geometry.
When it comes to reading, SplashLearn is more focused on the foundations of early phonics learning, being suitable for pre-K to grade 2, starting with letter recognition and their sounds and progressing to blends, sight words, trigraphs, dipthongs and more.
While we wouldn't necessarily recommend it being used by students younger than pre-K, as it requires a certain level of basic existing skill, knowledge and attention, SplashLearn can, in theory, be used by older students who need a bit more practice on the fundamentals of math and even phonics.
That said, while the review is certainly solid, SplashLearn's brightly colored animations may not interest older students, and it's more formal structure, clearly stating grade levels and learning expectations, may not make them feel that great about using it.
How it works
SplashLearn is a multi-device program, able to be used on a computer as well as Android and iOS tablets and mobile devices.
Having downloaded and installed the program, kids can pick a name and select a grade level and, after selecting the grade level, the program automatically curates the content, covering math (up to the fifth grade) and reading (up until the second grade).
Game-Based Learning System and Rewards
SplashLearn is, at its core, a game-based learning program.
It helps review math and reading skills largely through its rather vast library of topical games and activities.
Each game is specifically designed around a specific concept or topic in either math or language arts, and kids have to use various math or reading concepts and skills to progress through them.
As they win games or answer questions correctly students win coins, which they can use to purchase new characters and animals in their very own jungle zoo and aquarium, which is kind of fun.
In terms of gamification, there isn't as much here as there might be in more full math and language arts curriculum programs, like Mathseeds and ABCMouse.
While perhaps not as fun for the kids, it also isn't much of a distraction for young kids, which keeps them more focused on practice and the games, rather than trying to accumulate coins and prizes.
SplashLearn Learning
SlashLearn and its games can be divided into two areas: Math and Reading.
These subjects are separate, and can be accessed in their own respective "worlds."
Math World
SplashLearn is perhaps most well known for its math component, and for good reason.
With over 1900+ activities and games focused on math, SplashLearn offers quite extensive math practice and review for pre-K to Grade 5
The math component in SplashLearn is called Math World and it is divided into two components-Math Games and Math Facts.
Math Games is composed of various grade-adjusted games where students practice the various pre-K-5 math concepts they are learning in detail, while Math Facts is more of a flashcard type drill system that works on increasing math fluency and speed when calculating operations.
Math Games and Gameplay
The core of SplashLearn's math program is its educational math games.
There are a wide variety of games and activities on offer, from space faring adventure to exploring ancient locations to simply helping the cast of characters accomplish various tasks.
The overall gameplay is more or less the same for each game: students advance by solving various math problems and puzzles.
In general, the games are also based around individual skills, making them quite highly focused as a review tool.
For example, students may build four digit numbers to send a rocket ship off the moon, have a character break a wall down by selecting larger and smaller numbers based on decimal places, and so on.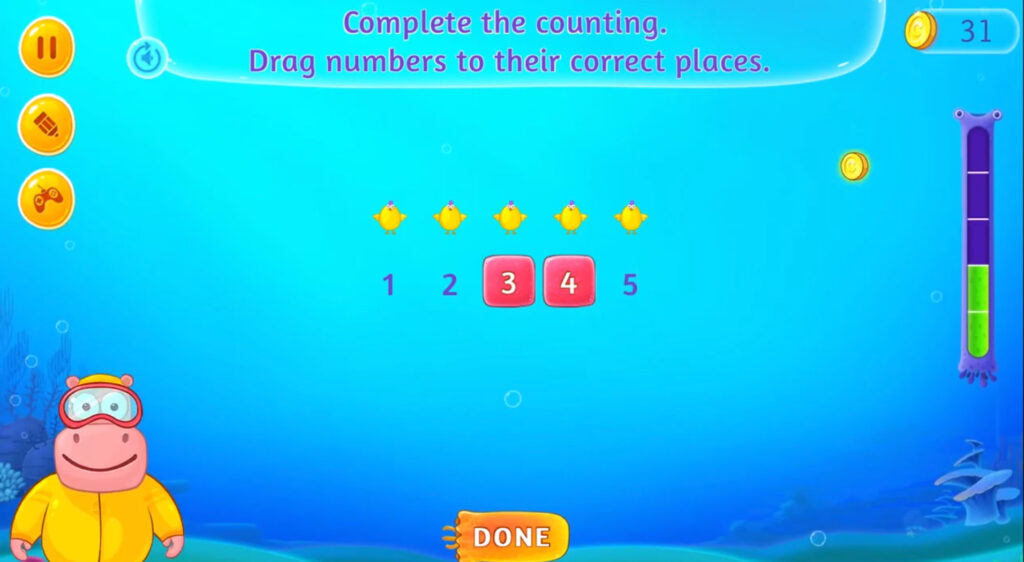 They're also relatively short, generally containing around 5 practice exercises and a couple of stages per game.
We actually liked this as there can be a good amount of repetition in these games and the relatively short length can prevent kids from getting bored and tuning out.
Overall, the games are very nicely animated with fun characters, sound effects and background sounds to go along with them.
They are usually fun to play and do a pretty good job at engaging students, hiding the drill and practice that they receive behind amusing games and characters.
When we tested the program, our homeschool tester was particularly drawn to the animation, quirky sounds and humor used by the game and enjoyed using it to compliment their math learning, far more so than the paper and pen printouts included in the homeschool curriculum they were using.
That said, parents should know that these games are really more like animated math activities rather than actual video games.
They aren't action-packed video games or an immersive environment that will captivate gamers and, especially with more complex topics at older grade levels, can seem a lot more like animated worksheets than a game.
On the other hand, compared to actual video games these activities are also less distracting and more effective overall at giving kids focused practice on particular math skills.
Math Facts
In addition to its games, SplashLearn also contains a Math Facts section.
This section's activities look and feel very much like a digital flashcard, where students do quick operations and are rewarded with a coin for every right answer.
SplashLearn's Math Facts component is pretty flexible to use.
Students, parents and teachers can choose what operators they'd like to work with (addition, subtraction, multiplication, division), how many questions to work on (from 10-100), which numbers to work with, a number range, how they'd like to respond (multiple choice or input from the keyboard) and if they'd like to set a timer, and so on.
Overall, Math Facts works to extend the program's use for practice and provides essential drill, letting students work on improving their speed and accuracy when it comes to solving basic operations and thereby helping them develop math fluency as well as understanding.
SplashLearn Math Curriculum Overview
When it comes to math, SplashLearn contains activities and touches on concepts that more or less follow the scope and sequence of a common core aligned curriculum.
In general, concepts are taught sequentially and incrementally, with concepts and skills tending to build upon one another over time.
Parents and students can therefore often expect at least a brief review of previous topics and concepts as they move from grade to grade. .
For those homeschooling, however, how it maps precisely to where a child is in their curriculum depends mostly on the rigor and pace of the math curriculum involved as well as how well the student is progressing in their studies.
Some homeschools (such as those using Singapore Math, Math Mammoth or Beast Academy for example) may find it introduces topics a bit behind where they are, while others that use a more gentle approach may find it a bit ahead with some topics.
Consequently, homeschooling parents may need to do a little research into each grade's skill coverage to figure out where they should start.
For that reason we've included a chart below roughly outlining what is covered at each level
| | |
| --- | --- |
| Pre-Kindergarten | Counting to 10Number RecognitionWriting NumbersNumber Sequencing to 20Identifying and sorting objectsLength Size and Grouping Intro to addition/subtractionBasic ShapesAnd more |
| Kindergarten | Ordering numbersCounting to 20Writing NumbersPlace ValueAddition/SubtractionBasic addition/subtraction word problemsShapes and positional wordsComparing length, weight, heightObject sortingAnd more |
| Grade 1 | Addition and subtraction to 100Number bondsMultiples of 10Count to 120Place value of 10Reading and writing numbersTime and clocksIdentifying and counting money and coinsComparing lengths, heights and estimationSortingIdentifying and matching shapes by nameand more |
| Grade 2 | Adding up to 3 numbersAdding with/without regroupingSubtracting with/without regroupingAddition and subtraction word problemsBase 10 and place valuesWorking with even and oddsSkip CountingIntro to multiplicationAM/PM and quarter timeOperations with coins and moneyMoney word problemsMore advanced shapes and their orientationAnd more |
| Grade 3 | Multi-digit addition, subtraction with/without regroupingSubtracting across zerosMultiplication and its propertiesMultiplication and number linesTimes tablesIntroduction to divisionDivision and number linesIntroduction to fractionsIntroduction to decimalsDecimal place valueEstimation of timeArea and perimeterAnglesTriangles Parallels and shape attributesMeasurement on a rulerAnd more |
| Grade 4 | Introduction to algebraic thinkingFactors and multiplesPrime, composite numbersPatternsMultidigit addition, subtraction, multiplication and divisionMixed and improper fractionsFraction operationsDecimals Lines AnglesWord problems with fractionsParallel vs perpendicular linesArea and perimeter And more |
| Grade 5 | Decimal operationsRounding decimalsFractions and decimal conversionsNumerical expressions and patternsFraction operations incl. multiplicationCoordinate planes and graphsFraction estimationsVolumeConversion of measurement units And more |
Reading World
Recently, SplashLearn has also added an English Language Program to its program.
As of writing, these activities are aimed primarily at a younger age group than the math component, pre-K to Grade 2 or emergent to early readers.
The program mainly focuses on practicing phonics, reviewing letters, letter sounds and sight word identification, with some basic writing of sight words at the older age groups (to about 5 letters).
As with math there are a lot of activities to work with, about 2000+, and like the math section they are practiced largely through highly specific, skill building games.
These games are almost identical in look and feel to the math games, with colorful characters, cute animations,and various sound effects and operate the same way – students answer a question and the game progresses. .
In these games students might pull clams filled with trigraph sounds to a diver to help them collect pearls, work on sight words, or assemble sounds and words in a factory to the delight of little robot workers.
Overall the games are quite an engaging way to get phonics practice for younger kids and can be an excellent addition to a structured phonics program.
Interestingly, the adaptive algorithm does work quite well in the reading section.
While adaptive learning is usually associated with math and more technical subjects, the algorithm did a fine job at increasing the complexity of the presented words to challenge our tester, who is something of an advanced early reader, giving them a couple words that definitely made them put their phonics thinking caps on.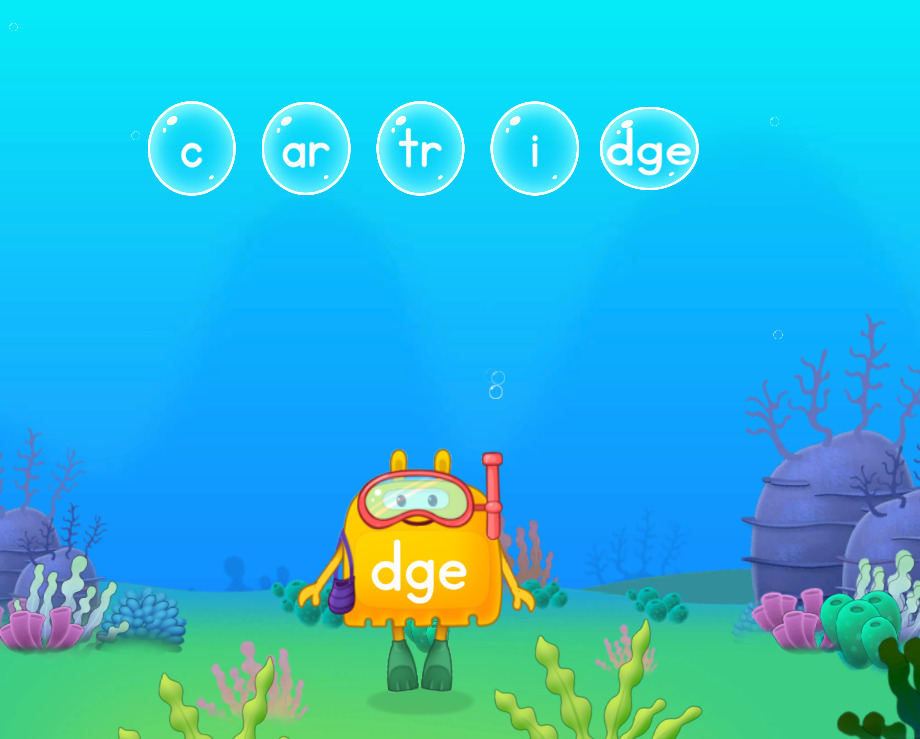 SplashLearn Reading Curriculum Overview
In keeping with proper phonics instruction, with SplashLearn learning is incremental and sequential. Each grade reviews and builds on previously learned concepts, introducing new concepts gradually.
As with SplashLearn's math, the reading section does follow a standard approach and curriculum for emergent to early readers.
Depending on the homeschool, their program and the student's own grasp of and progress in reading, homeschoolers may find the suggested grade level and topics either a little behind or a little ahead of their main program and it may require them to do a little investigating on their own.
As such we've also included a brief outline of some of the concepts touched on at each level to give parents an idea of SplashLearn's pacing:
| | |
| --- | --- |
| Pre-Kindergarten | Letter NamesLowercase/UppercaseAlphabetical orderSimple sight wordsLetter tracingAnd more |
| Kindergarten | Letter NamesLetter SoundsLowercase/UppercaseShort Vowel SoundsReading wordsRhyming wordsMore sight wordsWriting sight wordsAnd more |
| Grade 1 | Long vowel soundsInitial/Ending consonant blendsMagic – EVowel teamsBossy r wordsSoft soundsMore sight wordsWriting sight words and practice |
| Grade 2 | TrigraphsDiphthongsThree letter blendsReading and rhyming wordsMore sight wordsWriting more complex sight words |
Other Features
Adaptive Learning
SplashLearn also has an adaptive algorithm built into its games and activities.
This adaptive learning algorithm changes the difficulty of the games based on how students are doing, making learning more or less challenging, depending on the students familiarity and skill with certain concepts.
In that way, the program is able to better individualize learning, which is something we always like in our skill building apps as it keeps review rigorous for more skilled students but can also remain approachable and more gentle for those having difficulties.
Calendar
Built into the app is a pretty flexible calendar function that lets parents and students schedule lessons with the app.
A pretty flexible calendar, parents can choose lessons for either every day or just on select days, as well as selecting from a range of pre-set times or set their own down to the minute.
Although not the most complex calendar and scheduler out there, it is pretty helpful and useful, especially if you are running a busy homeschool or if your goal is to encourage more independent learning and your student needs an occasional reminder now and again.
Progress Tracking
Progress tracking is an important feature to have when it comes to independent learning programs. After all, it's important to make sure that students are actually using the program and not struggling or becoming frustrated with certain areas or skills.
To its credit, SplashLearn does feature fairly robust progress tracking.
Parents (and teachers) can keep track of things like time spent in the program, what skills kids are working on, problems attempted vs problems correctly answered (accuracy), and overall progress.
Interestingly, because the program is skill-based, it does give parents some pretty granular detail when it comes to the exact skills that students are working on, letting parents know how many individual skills a student has worked on, how many they've mastered and, perhaps most importantly , precisely which skills they are struggling with – information that can be used to tweak their learning more effectively.
Online Courses
In addition to the app's game based practice, SplashLearn also offers students the ability to sign up for courses, extending the program into online learning and group tutoring and making it a more complete review and practice solution, to some degree.
The classes are taught by actual teachers in the US and are live, online classes that take place on Zoom and cover both math and reading.
Generally speaking, these courses are designed to supplement classwork or learning and are sort of like small group learning options offered by outschool and similar programs, with enrolment for each class capped at 3 kids and each lesson being about 45 minutes in length.
Broadly speaking, SplashLearn offers two kinds of courses.
There are shorter courses that work on individual skill sets, like two digit addition and subtraction, 3 digit multiplication, grade-level Fraction work and so on.
There are also longer term courses that cover an entire grade or concept, such as the how to become a reading wizard series, various refresher courses on previous grades, or complete grade level courses that are designed to go along with a year's curriculum and can offer supplementary learning for those that need it.
Overall, SplashLearn does a pretty good job ensuring the quality of its teachers, requiring that teachers have a minimum of a year's experience teaching in the US, pass background checks and conduct mock lessons to ensure quality.
The courses are also fairly flexible, with different lengths and material coverage. Some courses go for a couple months while others cover the school year, and courses usually have an option of how lessons per week the student would like to attend.
That said, these courses can get a little expensive. At $20 a class, it may not be as big a deal with shorter courses but this price can add up for longer classes, such as the ultimate grade level, which can reach several hundred to a thousand dollars or more.
It's also important to note that this is not tutoring, but rather group classes, so individual help is not usually offered.
For homeschoolers, we think the skill based classes may be more of interest if a student needs help with a specific skill set or concept as the longer, full grade classes may not necessarily correspond to a homeschool curriculum's pace or scope and sequence and may end up being a little confusing for both student and parent.
Look and Feel
Overall we think SplashLearn does a good job at making its interface very kid friendly.
Icons are large enough and visual enough for most kids to touch and interact with and there isn't a lot of on screen clutter that kids can get lost in.
More than that, SplashLearn as an app is pretty easy for kids to use.
The program features a learning pathway that guides students from lesson to lesson, letting them use the program more independently and with less confusion over what to do next.
In terms of gameplay, SplashLearn's instructions are pretty clear and games that require more complex actions tend to begin with on screen demonstrations and usually also feature some kind of verbal instruction or explanation as well.
Parents should know that the Math section, especially at the older levels, may have some reading involved, which can be a little tricky for those having trouble with reading.
Overall, however, we think SplashLearn makes it quite easy for kids to understand the gist of what they need to do and the purpose of what they're doing and we think most kids should be able to use it independently.
One thing we really liked is that the program provides lots of positive reinforcement and praise. At various times, cartoon characters will pop up and praise the student telling them what a good job they are doing, something that can be very helpful if a student is reluctant in reading or fears math..
One issue we had is that the game doesn't offer a lot of explanation or detail when a student gets a question wrong – usually the game will present the correct answer with only a brief explanation as to why.
While this fits SplashLearn's intended role as a practice and review tool, we feel it could provide more detail and help with corrections, as this is quite important to the learning process and can be especially beneficial with independently learning students.
How Useful is SplashLearn for Homeschooling?
We feel that SplashLearn can be a useful program for homeschoolers in pre-K to Grade 5.
It is an intuitive program for kids to use and it offers practice in a way that is more fun and less intimidating than other programs.
Although its common core alignment may not always map 1:1 with the pace and scope of individual homeschool programs, it does cover the various skills required in reading and math and can provide a fun, engaging and often less intimidating way of getting extra focused practice in math and reading.
And with its engaging cast of characters and multimedia and multisensory learning, it can be far more interesting to students than their typical printed worksheets or quizzes.
Further, because it is designed for independent use it does require less of a parental time requirement than some other programs out there, which can be very helpful for busy homeschools.
In particular, when it comes to math, we feel SplashLearn can be an interesting supplement to those following mastery approach programs, like Singapore Math, that often don't have as much in the way of drill and targeted practice and review, focusing more as they do on fostering a conceptual understanding of math.
While many enjoy the depth and conceptual exploration of math provided by these programs, parents and students often complain about the lack of review and drill and in this way SplashLearn can be a welcome addition.
Pros and Cons
Pros
Excellent, game-based method of practicing skills in math and reading
Let's face it, kids are kids and don't always enjoy practicing their math and reading skills.
SplashLearn can make practice more fun by masking drill and review in fully-animated games that kids can play and from which they can earn rewards.
The questions behind each game are well-designed as well, being aligned to math and phonics standards and can solidly compliment most curricula.
Very intuitive and supports independent learning
SplashLearn is intended for students to use on their own and its streamlined and clean design makes it quite easy for them to do so.
The program guides kids through their own learning pathway, making it easy to understand what they have to do next, and overall even younger kids aren't likely to get lost or overly distracted while using it.
Multisensory and multimedia learning
SplashLearn makes skill practice and learning a very multisensory experience, engaging different learning styles can engage different cognitive pathways and lead to greater student engagement and information retention in the long term.
With lots of colorful animations, sound effects, dialogue, and interactive game activities, there is a lot for kids here to work with, whether they prefer visual, auditory or tactile learning.
Adaptive Learning
SplashLearn has integrated an adaptive learning algorithm into its software, letting its games and activities increase or decrease their difficulty automatically based on student response.
In our experience this works pretty well, allowing SplashLearn to better personalize the students' learning experience and provide a more consistent challenge to students as they go, ensuring that the material doesn't become too hard or too easy for them.
Very supportive and low pressure
One thing we noticed using SplashLearn is how frequently the characters appear to offer positive reinforcement to students as they answer questions.
As students answer questions correctly they'll hear lots of praise from the program's cast, which can serve to encourage them and make practicing math and reading, subjects that students don't often enjoy, a lot easier and less stressful.
Lots of content
SplashLearn covers both math for pre-K to grade 5 and early reading to about grade 2.
To do so they offer nearly 2000 activities for each subject, giving kids a lot of practice material to work with and covering the skills that students will need as part of their curriculum.
Games are highly focused and to the point
Each game and activity in SplashLearn is kept focused on a particular skill and concept, making the games highly focused and directed and therefore more effective at providing targeted practice.
The activities are also relatively short, usually comprising only a few actions over a couple stages, which provides a decent amount of practice while preventing kids from getting bored or distracted by the animation and choices available.
Skill-based progress tracking
SplashLearn offers fairly robust progress tracking, such that parents can keep track of how their student is using the program and progressing in their work.
Because it is based around their skills in reading and math, SplashLearn can also track how the student is doing on individual subject skills, providing valuable and more granular insight into a student's understanding of a subject and its concepts.
Offline Syncing
SplashLearn can work for at least some time without an internet connection.
The program can still access games and automatically reconnects and syncs to company servers when the device it is on can reconnect to the internet, which makes this is a great option for those travelling or in areas with spotty internet connection, or those who don't want to leave their kids alone with an internet connected device.
Cons and Things to Watch Out For
Games can get a little repetitive at times
SplashLearn is, in the end, designed to help kids review and practice. The questions can get a little repetitive from time to time, and some of the games can eventually feel a little similar to one another, which can bore kids if they are using it for an extended period.
Not a complete learning solution or curriculum
While the company has extended into small group tutoring and courses, SplashLearn is not a full and complete curriculum for math and reading.
It won't offer much in the way of formal lessons or teaching and is instead designed to supplement an existing curriculum.
Curriculum alignment may not match homeschool pacing
SplashLearn is common core aligned and is pretty widely used by schools and students at home, supplementing their lessons with fun, targeted practice.
While it can be a good tool for homeschool use in our opinion, it's important to remember that homeschool curricula aren't always aligned with the common core.
Their pacing and sequence might be a little different, with some being more rigorous and advanced than a common core curriculum, and others taking more time. As a result the skills taught by these curricula may not match the grade level divisions offered by SplashLearn, meaning parents may have to do a little homework to figure out where to start.
Who is SplashLearn best for
Those looking to supplement their curriculum with more engaging drill and practice in math or phonics
SplashLearn offers fun and dynamic practice in the form of games and flashcard style drill that can easily compliment a student's studies in math and reading, and can be a lot more fun to use than traditional pen and paper activities.
Homeschoolers using programs that don't contain a lot of drill or opportunities for review will perhaps appreciate the ability to easily integrate more dedicated practice into their learning.
Those looking for specific and focused skill development in certain areas
In addition to a general review, parents can pick skills for their student to work on for each grade level, providing a more focused and customized learning experience and help kids spend more time working on what they need to rather than reviewing what they're good at already.
Those who want to promote independent learning
Parents who want to encourage self-study skills in their students may appreciate the fact that SplashLearn is designed for students to use independently.
There is very little parental involvement required with this program, parents can set up a calendar-based system and reminders for periodic review and, with a kid-friendly and intuitive interface, students should have no problem using SplashLearn without getting lost or too distracted.
Students looking for a fun and low-pressure way of practicing at home
Skill practice and review can often be a source of conflict.
Students can feel bored or overly pressured by drill and not want to spend a lot of time practicing, which can lead to poor performance and less information retention.
With its fun games, bright animated environment and lots of positive reinforcement, SplashLearn can provide a much more friendly, yet still structured and effective, approach to practice and review that kids may actually enjoy using.
Students who normally hate pen and paper practice
Whether it's because of difficulties or simply because they don't enjoy old school methods of learning, many students don't like using paper and pen worksheets to do practice, rolling their eyes when practice sheets come out.
Such students will probably have an easier time with the game-based learning and quicker pace of SplashLearn's screen-based drag and drop or quick-input nature.
Who it may not be ideal for
Students who are easily distracted
Although they do make an effort at keeping distractions low and games very focused, in the end they are animated and filled with sound effects and characters that highly distractible kids may want to play around with instead of learning.
Such students may be better served by less distracting and more traditional review and practice, with perhaps more parent or teacher oversight.
Those looking for a full online learning solution in math or reading
With its bright animations, easy to use interface and fun games, tt may be tempting to want to use SplashLearn as a primary way of learning math and reading.
However, while it is quite good at providing practice it does not offer the kind of explicit instruction or lessons required of a full curriculum and should therefore be used alongside more formal learning.
Older students who need remedial help
Although it certainly can be used to brush up on the basics or fill critical skill gaps, SplashLearn's brightly colored animations and designs are definitely intended for a younger audience and, combined with its explicit mentioning of grades and grade level knowledge, means it may not be as appropriate for older students looking for a little remedial help.
SplashLearn Price
In terms of price, SplashLearn is about what you might expect for an educational app, being priced at under $10 per month.
There is some flexibility in its pricing, however, parents can choose between focusing on math or reading or having access to both.
Keep in mind that plans automatically renew, which can be annoying. If you forget to cancel at the end of your subscription, you will be billed again for the full period.
Math
| | |
| --- | --- |
| Per Month | Annual Price |
| $7.99 | $59.99 |
Reading
| | |
| --- | --- |
| Per Month | Annual Price |
| $7.99 | $59.99 |
Reading and Math Bundle
| | |
| --- | --- |
| Per Month | Annual Price |
| $11.99 | $89.99 |
Courses
From $20 per 45-minute lesson.
Is it worth the price?
Overall, we think that SplashLearn can be a very useful review program for practicing math and reading skills and is worth its price.
With 1900+ activities in math and 2000+ activities in reading, SplashLearn offers users lots of content for the money.
It is high quality as well, with animation, sound and game-based learning activities that can really engage kids at this age level and make the sometimes frustrating task of practice and drill more bearable and even enjoyable for them overall.
While it is true that SplashLearn isn't the first or only program out there to offer an online learning program for targeted skill development and practice, it does offer a far more enjoyable and engaging experience in many ways for younger students that won't frustrate or bore them quite as much, which may lead to them wanting to use the program for practice.
Bottom Line
Practice and review are critical components to learning, yet more often than not it can be hard to get kids to do it, as it can be, well, boring.
With its game-based nature, SplashLearn can be a more engaging and interesting way of getting kids to practice their math and reading than the usual worksheets.
The program's games are colorful, fun, quirky and well animated, capturing and maintaining kids' interest, while its standards-aligned material and adaptive learning algorithm keep them on task and properly challenged.
Overall, if you're looking for a way to help your pre-K to Grade 5 students consistently practice their math and reading skills in a way that won't end in tears, SplashLearn might be just what you're looking for.
FAQ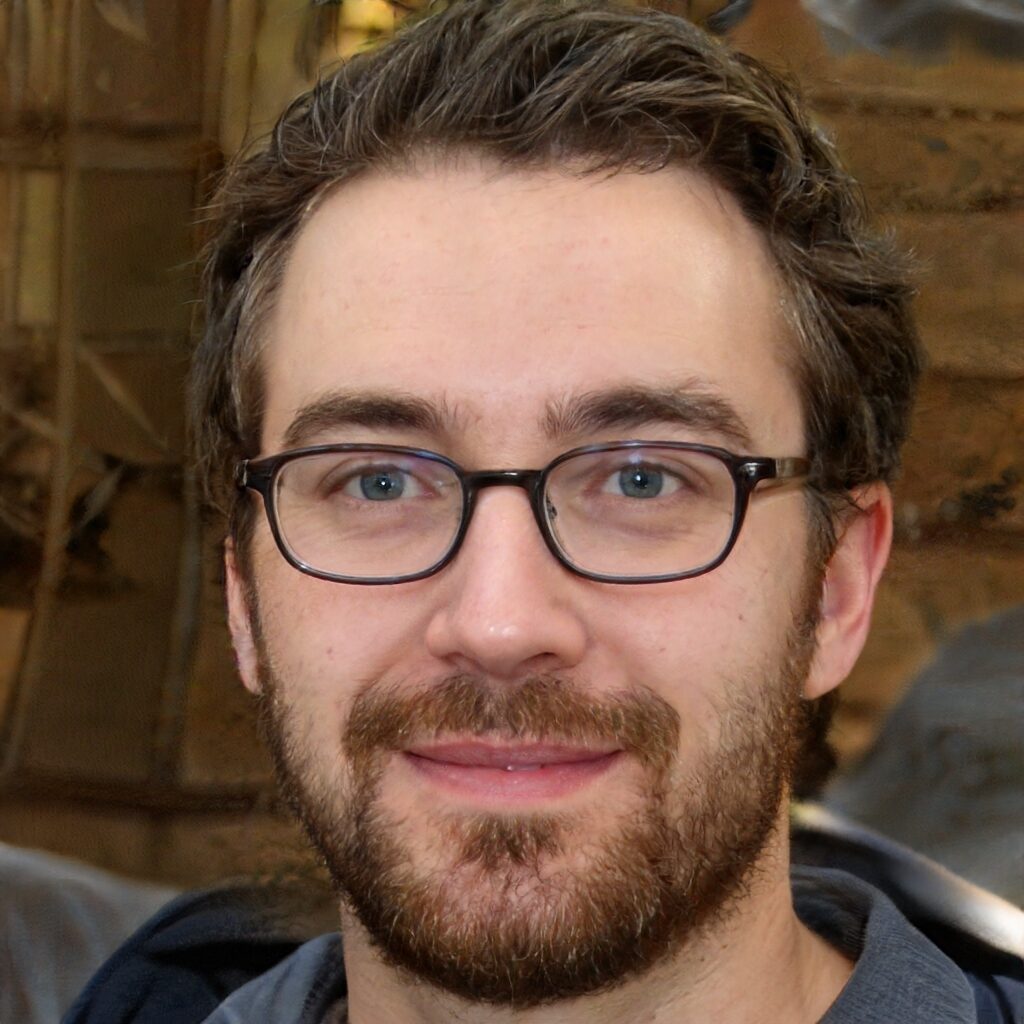 About the Author
David Belenky is a freelance writer, former science and math tutor and a tech enthusiast. When he's not writing about educational tech, he likes to chill out with his family and dog at home.