Age of Learning's ABCmouse and Homer Learning's Learn and Grow are two excellent learning apps that have become quite popular for parents of younger kids.
Filled with songs, books, videos and games, both apps take kids through a personal learning journey where they can learn to read, do math and explore a variety of other educational and creative subjects. 
Both homeschooling families and those looking for enrichment have found great success with either program and often sing their praises online.
As such, it can be hard for parents to choose between these two programs. 
To help out, we've compared the two across a variety of criteria, seeing where they are similar, where they differ and what their individual strengths are before offering our recommendations to parents.
Price
ABCmouse and Homer Learn and Grow aren't all that different pricewise.
ABCmouse costs about $59.99 per year if you purchase an annual subscription.
Officially Homer Learn and Grow costs $119.88 per year, but this is most often dropped down to $59.99 (or less). 
Technically, this makes ABCmouse's annual plan less expensive, but in actual practice they are often more or less the same. 
If you prefer the flexibility of a month to month plan, on the other hand, ABCmouse costs $12.99 per month while a monthly subscription to Homer costs $9.99.
This makes Homer somewhat less expensive per month on a month to month plan.
Again, both companies frequently offer discounts, promotions and savings that can have a dramatic effect on their month to month pricing plans.
Our recommendation is usually to check each company's pricing page before making any decision.
Bottom Line on Price: 
Depending on what promotion is going on, sometimes ABCmouse is less expensive and at other times Homer is less expensive.
As such, we don't feel price alone is all that useful and shouldn't be a determinant factor when comparing these two products.
What Devices Do They Run On
If you have a busy household and you're trying to balance the needs of daily life with your child's education, you may have come to appreciate the ability of being able to run apps on multiple devices. 
Being able to shift your child from the family computer to a tablet on the couch without any loss of learning, for example, can come in handy if you have multiple kids who have to do their school work at the same time.
Both ABCmouse and Homer Learn and Grow do a pretty good job at offering cross-device accessibility. 
You can access both programs on iOS and Android devices as apps, and you can access both through web browsers on your desktop or laptop.
As with most modern educational programs, we think both are best run through their mobile apps on a tablet. 
In particular with Homer, we found that accessing it through the web browser leads students to a different version of the program- Homer Reading. This is a slightly older version of Homer Learn and Grow that is different in look and feel, but is broadly the same.
ABCmouse, however, offers a bit more of a seamless and standard experience across all devices, with the app looking and functioning much the same regardless of how it's accessed.
Bottom Line on Devices:  
Both ABCmouse and Homer can be easily accessed through mobile devices as apps and through most web browsers. 
ABCmouse offers a bit more of a seamless experience for users in this regard, however. 
Ages
ABCmouse and Homer Learn and Grow are both aimed at kids ages 2-8.
Homer Learning does offer another app called Learn and Play that is aimed at kids under 3 and can provide a more dedicated early learning option.
ABCmouse, on the other hand, naturally leads into Age of Learning's Adventure Academy.
This means that for fans of ABCmouse and the way it teaches, there is somewhere to go and a sense of continuation for kids aging out of the program. 
Bottom Line on Age:
Both ABCmouse and Homer Learn and Grow are designed for kids in the same age range (2-8). 
Where they differ is in the content they offer kids outside that age range.
Homer Learning offers an app for kids below this age range, offering early childhood education support, while Age of Learning's ABCmouse leads into the company's Adventure Academy, letting kids progress to higher grades. 
Teaching method
Both ABCmouse and Homer Learn and Grow use a scaffolded and adaptive teaching method that breaks complex topics into lots of smaller lessons that build on each other in a step by step manner.
In fact there is great similarity in how they actually teach. 
When it comes to reading, for example, both programs use well-recognized and effective phonics-based approaches, teaching kids letter recognition, phonemic awareness and decoding strategies before moving on to reading simple words and sentences. 
Both programs present their curriculum as a literal onscreen path for kids to follow with individual levels that they complete one by one. 
In addition to this pathway, ABCmouse also allows students to freely access this educational content from a virtual classroom.
This can provide a more free-form learning experience that can put kids into more of a school frame of mind.
Although some students can find it a little cluttered, it is an interesting alternative to the more linear and structured learning pathway.
Each level consists of a lesson, some interactive activities and review questions.
Interestingly, both programs have integrated some adaptive learning technology, which we like. 
They can detect and adjust the content and difficulty of learning based on a child's response and progress, rather than just providing a single learning experience for all.
In terms of lessons, ABCmouse and Homer Learn and Grow are big believers in multimedia interaction as a part of their learning.
Both programs use a lot of songs, animations and games in their lessons to keep kids engaged and both programs contain large libraries of read-aloud books, stories, animations and songs and even games to keep kids interested and to make learning multisensory and fun.
Bottom Line on Teaching Method:
Broadly speaking, both ABCmouse and Homer Learn and Grow use a similar but effective scaffolded teaching method that breaks complex topics down into small lessons (or levels) on an individual learning pathway.
Both companies use a variety of games, songs, stories and videos to keep kids entertained and engaged and they both use their technology to adapt to the student's needs in real time. 
Subjects
When it comes to subjects taught, the programs really begin to diverge from each other.
ABCmouse covers the core subjects that you might expect for kids ages 2-8 – Reading, Math, Science and Social Studies and Arts. 
In addition to reading and math skills, kids will learn things like geography, history, basic science and more.
Homer Learn and Grow, on the other hand, covers Reading, Math, Social and Emotional Learning, Thinking and Creativity. 
This means that while Homer covers early reading and foundational math, it also teaches things like identifying emotions in themselves and others, perspective-taking, communications skills, problem solving skills and logic.
Bottom Line on Subjects: 
Overall, ABCmouse adheres more to a traditional school curriculum for this age group, and is in our opinion probably a better choice as a more complete homeschool curriculum for preschool-grade 2 than Homer.
That said, Homer Learn and Grow, in addition to valuable reading and math skills, offers development and education in many important "soft skills" that are not traditionally covered by most apps out there, and can be an uncommon but valuable resource or supplement in that regard.
Which is "better" is really up to the parent, their needs from an app and their approach to education, but both apps can serve different needs quite well. 
App Look and Feel
Both ABCmouse and Homer Learn and Grow have a cartoon style feel to them, with a lot of animations, bright colors and drawn characters populating their programs.
That said, Homer Learn and Grow tends to have a more modern feel to it. The app tends to be clean and slick, with lots of whitespace and very modern animations and drawings. Overall, it is quite easy and simple for kids to start using. 
ABCmouse has a more traditional feel to it, with more options on the screen that are easy to access but can sometimes feel a little cluttered, especially the virtual classroom. Its drawing style is more traditional, reminding us of the Magic School Bus series in terms of style. 
While still easy to use, ABCmouse can take kids a little longer to get familiar with all of its options than with Homer.
Bottom Line on Look and Feel: 
Both ABCmouse and Homer use brightly colored animations and cartoons to grab and hold the attention of kids, however in terms of overall look and feel the Homer app is more modern and clean in our opinion.
Need for Parental Supervision
Both ABCmouse and Homer Learn and Grow do a lot to make parental supervision minimal.
Both programs are extremely safe for kids, being COPPA compliant. 
There are no ads, in-app purchases or nefarious data collection to speak of in either program, so kids are safe and do no real harm to themselves (or your credit card) if left alone with them.
In terms of learning, as we mentioned previously, the programs teach using digital "paths" that kids follow. These pathways guide kids step by step, from lesson to lesson and topic to topic, through the program with periodic knowledge and skill assessments along the way.
And these pathways are adaptive, so they will change up the difficulty and speed of progression to some degree depending on how a child is responding to them.
Ultimately, this means that parents don't have to set and reset lessons for their kids or configure anything to keep learning going, which is very convenient for parents and helps promote independent learning. 
Progress tracking
Where they do differ, however, is in their progress tracking.
Progress tracking is an important component of learning apps. Despite the ominous use of the word "tracking," they allow parents to keep an eye on what their kids are doing and how their learning is going, allowing parents to step in and redirect kids' attention to the learning if necessary.
ABCmouse offers pretty robust progress tracking for parents, accessible from the parent's dashboard. 
It lets parents track their child's usage, including tracking where they are, what they're learning, what activities they've completed, and more.
Homer Learn and Grow, on the other hand, does not have progress tracking built into the app. To their credit they are planning to add it as a part of future updates, but at time of writing it is still in the works.
Bottom Line on Parental Supervision:
Both ABCmouse and Homer are both good and safe ways to encourage independent learning in kids, and are apps that don't really require a lot in the way of parental oversight.
Keeping track of learning progress, however, is another story.
ABCmouse has fairly robust progress tracking tools for parents, while Homer has yet to really integrate them into their app.
For now ABCmouse has an edge in this regard.
Content
ABCmouse is more of a full, traditional curriculum and covers English Language Arts, Math, Social Science, Science and Arts.
As you might expect from an app that covers so many subjects and topics, ABCmouse contains a lot more content than most other programs, Homer included.
There are 10 levels of learning with over 850 lessons, and over 10, 000 interactive activities and games in total, including a great deal of interactive stories, books, songs and videos for kids to enjoy and work with.
That's not to say that Homer Learn and Grow is a slouch in this regard.
Covering Reading, Math, Emotional and Social Learning and Art, Homer offers kids over 1000 games, songs and stories to enjoy, as well as a variety of printables for kids to take things offline if needed.
In terms of app content, however, ABCmouse just has more.
That said, Homer Learning does, interestingly, offer learning kits that you can purchase or that come as part of the bundle package. 
These contain a variety of physical learning products and activities (usually 5 or more), such as magnets, flash cards, activity books, themed gift items and more, which can add a more physical, screen free hands-on learning component that is absent from ABCmouse.
Bottom Line on Content: 
With over 850 lessons, 10 levels and over 10 000 activities to choose from, ABCmouse has more content than Homer Learn and Grow.
However, Homer Learning does offer physical kits to take learning offline, which is an interesting feature that ABCmouse does not offer.
Assessment of Skill And Individualization Of Learning
An important part of independent at home learning is the ability of a program to help parents assess their child's skill level and place them in a learning path that is appropriate.
Parent's may not always be aware of their child's skill across a variety of topics and where this falls in a given curriculum or framework.
As a result, and particularly with those new to homeschooling, without a system to help assess student skill, these types of apps can become a game of guess and correct where parents are constantly adjusting the difficulty of learning to suit their child's needs.
Homer Learn and Grow offers parents the ability to personalize their child's learning.
Parents can personalize some of the content that will be presented to the student around the child's interest, which is interesting. 
In terms of skill assessment, the app will ask parents to rate their child's abilities in things like numeracy, reading skill and more.
In contrast, ABCmouse does not take personal interests into account, but it has a more formal and thorough assessment process that does not rely on a parent's judgement of their child's skills. 
When parents create an account for their child, the student takes a brief assessment of their skills and knowledge, which then helps place them on a path.
This can be quite helpful unless a parent is uncertain of their child's skills, in which case they will have to manually adjust the learning difficulty themselves.
Parents have the opportunity to change the difficulty level at any time, and (for an extra cost) they get access to the more professional Assessment Center.
Developed with researchers at the University of Chicago, the Assessment Center add-on allows parents to assess their child's skills periodically in things like literacy, math and language, and receive a more thorough breakdown and diagnostic of the child's learning progress.
Bottom Line on Skill Assessment and Personalization
While Homer Learn and Grow can be personalized around a child's interests, which is pretty cool, it is weaker on formal skill assessment and placement compared to ABCmouse.
Skill assessment tests can help parents who are uncertain of their child's ability find the appropriate level for them, which can often make learning more effective and efficient from the start.
How Many Kids Can Be Added To An Account
If you are a parent of several young kids, or are teaching several kids, how many students you can add to an account and keep track of without having to purchase another subscription can be an important factor in your decision.
After all, subscription prices can add up quickly.
In this case, Homer Learning has the advantage, although not by much, as it allows parents to add up to 4 kids per account.
In contrast, ABCmouse only offers places for 3 students per account.
Bottom Line on Student Accounts:  
Homer Learn and Grow offers parents the ability to add more kids to their account than ABCmouse. 
Gamification of Learning
One place in which both apps very clearly differ in their approach is the use of gamification.
Homer Learning does not have much in the way of gamification, it is a straightforward learning app and keeps things pretty well focused on the lessons, games and activities. 
In contrast, ABCmouse is a big believer in adding video game elements and rewards to its learning. 
It does this in the form of tickets that kids earn as rewards for their learning that they can spend on buying virtual items and pets and so on.
Gamification is not inherently good or bad, as with everything else it has its pros and cons.
On the positive side, adding points and rewards can make educational material more engaging and interactive, leading to better overall retention of material.
It can also give kids a sense of accomplishment, control and responsibility over their learning.
On the negative side, depending on the child, it can act as a distraction. Kids can become focused on accumulating and spending rewards rather than spending time learning and paying attention.
Bottom Line on Gamification:
Whether or not you should prefer a gamified system depends on the child.
If they are easily distracted by these kinds of elements and features, then Homer Learn and Grow may be more appropriate as, without rewards and points and virtual purchases, it can keep them focused on the learning material.
On the other hand, if your kids are less distractible but are having a hard time engaging with the app or sitting and learning, ABCmouse's ticket system can be a great help in getting them to use the app and to actually try and improve their performance
Comparison Chart
| | | |
| --- | --- | --- |
| | ABCmouse | Homer Learn and Grow |
| Price | From $12.99/mo | From $9.99/mo |
| Frequent discounts | Yes | Yes |
| Ages | 2-8 | 2-8 |
| Device Support | iOS, Android, Web Browser | iOS, Android, Web Browser |
| Look and Feel | Traditional Cartoon Style | Modern Cartoon Style |
| Subjects | ReadingMathSocial StudiesScienceArtMusic | ReadingMathEmotional and Social Critical ThinkingArt |
| Content | 10 levels850 lessons10 000 + activities | 5 levels1000 + activitiesPhysical kits available |
| Supports independent learning | ✔ | ✔ |
| Multimedia learning | ✔ | ✔ |
| Progress tracking | ✔ | ❌ |
| Child Accounts | 3 | 4 |
| Gamification | ✔ | ❌ |
Further Reading
For more information about these apps, you can read in-depth reviews.
Check out our review of ABCmouse
Check out our review of Homer Learn and Grow
Or, visit the company websites:
Bottom Line and Summary
Both ABCmouse and Homer Learn and Grow are excellent learning apps that can teach math, reading and various other subjects in a way that can get kids engaged and excited.
If you're a parent looking for an app that is more of a full, preK to Grade 2 curriculum and covers the core curriculum of english language arts, math, social studies and art, then we think you should consider ABCmouse.
If however, you're more interested in an app that focuses on reading, math and developmental skills like emotional and social learning and critical thinking, we think you should probably consider Homer.
Both apps are supported by huge libraries of multimedia content, which ensure that their topics are covered in depth and there are enough engaging interactive activities to give adequate and entertaining practice and review of concepts.
Ultimately, it's no surprise then that both apps are quite popular and have been used to great effect in homes around the US and even around the world.
If you've read this article and you're still stuck, don't panic.
Keep in mind that both programs also offer free trials, so you can test them for yourself and see which is the best fit for your needs.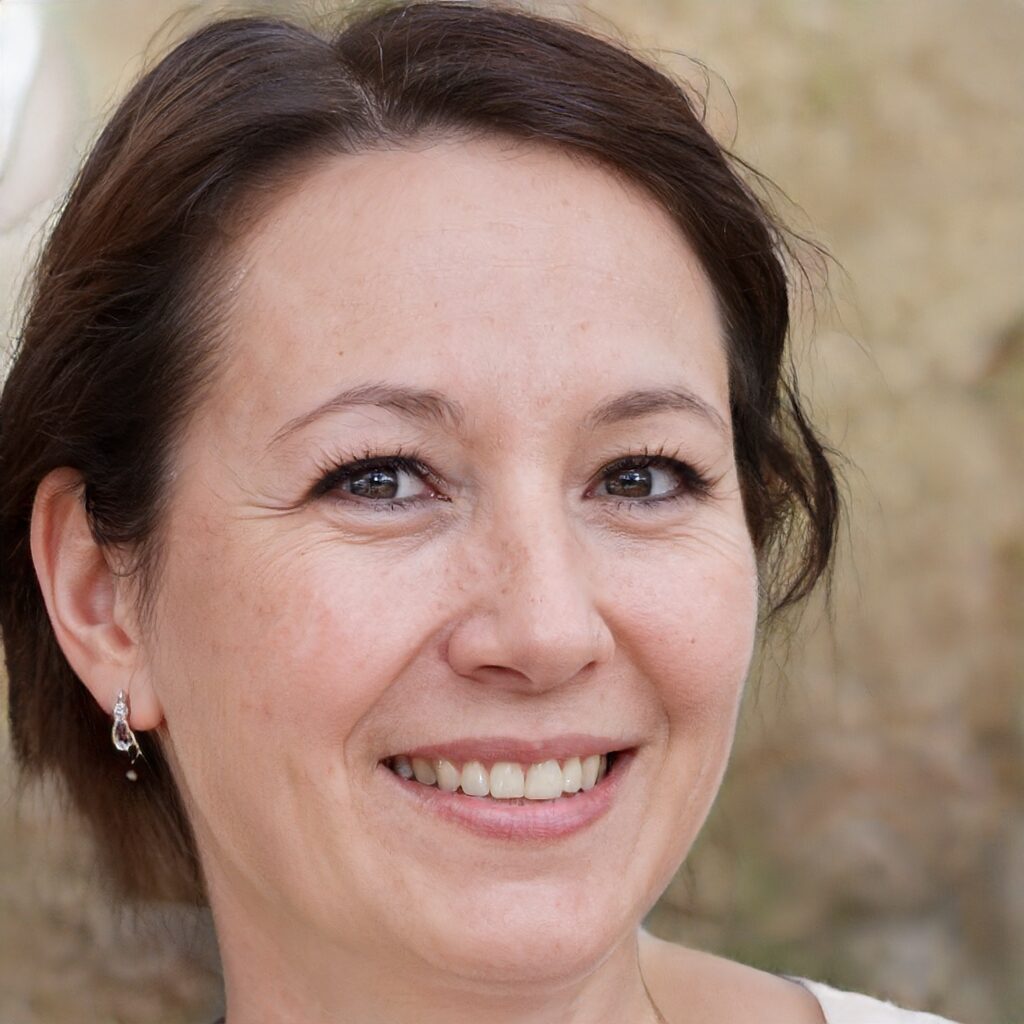 About the Author
Anne Miller is the editor of The Smarter Learning Guide and is a passionate advocate for education and educational technology. A mom of two, she majored in English Language and Literature and worked as a substitute teacher and tutor for several years. When not writing she continues to root for the Yankees and the Giants.