"If you have kids between 5 and 12 and you're looking for an easy and fun way to get them into robotics and STEM, Dash and/or Dot should be at the top of your list. While a bit pricier than some other kits and with a lot of extras available that can drive up the cost, they are probably the least intimidating robot kits out there for kids, and their adorably pet-like behavior gives them personality that will grab kids attention and keep them learning for a long time.."
Technical Specs
Size
Dash – about 6.3 x 6.7 x 7.1 inches (16 x 17 x 18.2 cm)
Dot – about 3.39 x 3.39 x 3.74 inches
Weight
1.7 lb or 800 g
Price
Dash – $149.99
Dot Creative Kit – $79.99
Bundle (w/ accessories) – $279.99
Supported Coding Languages
Block coding and Apple Swift (iOS only)
Battery
Lithium Ion
Features
IR receiver, microphone, accelerometer, gyroscope, proximity and positional sensors
Compatible with
Android, iOS, Chromebook, Amazon Fire
Age
Company Says: 6+
We think: 5-12
In 2014, a small company, Wonder Workshop (then known as Play-i), had a big dream. Seeing that robotics kits were a hit with the middle and high school crowds, they wanted to create a programmable robot appropriate for younger kids that they could not only enjoy but from which they could learn valuable STEM concepts.
To fund their idea, they turned to crowdfunding and raised over $100,000 in their first day. In the end, through a mix of presales and venture capital they raised enough to build a pair of very capable and adorable programmable robots that they eventually named Dash and Dot.

Ages
Wonder Workshop states that Dash and Dot are appropriate for kids 6 and up.
Both robots are fairly robustly built, they will survive the odd accidental drop or crash just fine. They also have a very approachable interface with big friendly touch screen controls and are based around a block-based programming language that's super easy to get started with.
With these considerations we feel that the company's age range is pretty accurate, although we feel that with parental supervision (and depending on the child) kids even younger than that may enjoy and use the robots as well.
Price
You can buy Dash and Dot together or separately.
Generally you can buy Dash alone for around $149.99.
Dot is now part of the Dot Creativity Kit now and can be purchased alone for $79.99.
If you want, you can buy the two of them together as with a number of their accessories as part of the Wonder Pack for about $280.
Overall, Dash and Dot aren't the least expensive robots we've tested. In fact, they are up there in terms of price compared to some DIY kits and many of their accessories are sold separately. That said, these robots come very well built, their apps are well designed and highly educational, and they are well supported by the company so you get a lot of bot for your buck.
So, what are Dash and Dot?
Wonder Workshop's Dash and Dot are a pair of programmable robots that you can buy either separately or as a pair. The idea behind them is to give children 6-12 an educational platform (in the form of a robot) to learn about the world of robotics and science, technology, engineering and math (STEM) in a playful and easy to understand way.
These robots are designed to be coding platforms as well as entertaining robot friends, in other words out of the box they are blank slates. Sure, you can have some fun controlling them manually, making Dash move or lighting them up and so forth, but overall it's up to you to program them.
Unlike other robot kits you might find, both Dash and Dot come as pre-assembled robots. While convenient and minimizing any chances of making mistakes in assembly, some kids do like the experience of building their own robot, which does teach some valuable electronics skills like organizing tools and parts, following instruction and reading diagrams.
That said, when you pop these robots out of their boxes you'll probably think they look like something out of a Pixar movie – they look very child friendly and welcoming. They are both bright and spherical and have a very premium, durable feel to them.

What's this Dash robot all about?
Dash is the mobile robot of the pair.
Two wheels sit on either side of its body and give it the ability to zip around and spin, which it does easily and smoothly to the great delight of our kids.
Dash's "head" is fully mobile as well, it can turn up and down and side to side and contains an infrared camera "eye" that has 12 LED lights and can be programmed to delightfully flicker and flash like a display. It also contains speakers that let it chirp and make pre-programmed animal sounds (mooing like a cow, barking like a dog, etc) and that let you record your own voice, which is pretty cool.
Connecting to a device via Bluetooth, Dash can be controlled in two ways. The first, obviously, is by coding instructions into it, which we will touch on in a bit.
You can also manually control Dash like a radio controlled to a range of about 30 feet. If your kids are bored or want to see what the little fella can do, they can do so without entering a single line of code. Our kids had a great time racing Dash around the house and around corners (luckily the company does a good job making Dash pretty durable).
Dash interacts with the environment around it through a variety of inbuilt sensors. These include:
A Gyroscope and accelerometer for moving around and balancing.
IR proximity sensors to stop it from smashing into things accidentally
Several microphones for detecting and moving to noises, which is cool since the robot can turn and come to the speaker giving it an almost pet like personality.
Positional sensors for accuracy in movement and balance
While Dash doesn't have as many sensors as some of the robot kits out there, especially some of the more modular DIY robots, there is enough there for Dash to engage fully with its environment and participate in a wide variety of activities.
In addition to sensors, on the top and sides of Dash's head are little round connection points. These connection points also serve as connections for a variety of accessories that Wonder Workshop produces for Dash, such as:
Sketch kit – to draw all sorts of things by programming the robot
Building brick connectors – works with mechano, mindstorms, Lego and hero factory. You can use it to attach things to Dash, integrate it with other toys and educational devices
Xylophone that attaches to the robot with a little drumming arm and program it to play music
Gripper – for gripping activities
Blaster– kind of like a nerf cannon you can attach
Unfortunately, these are all paid add ons and sold separately (ranging from $20-50) and, because this robot is a closed system and not something you build yourself, adding on components yourself isn't really an option and you're kind of limited to what the company supports or produces in many ways. That means expanding the robot's hardware can get expensive quickly if you're not careful.
Dash Apps
To interact with their Dash robot, there are two manual control apps that kids can use:
Go is an app that more or less sets up and controlsDash. It starts with a little story about Dash and Dot leaving robot island, which is cute, but is mostly used to control the robots manually, record voices, bling their lights, control their speed, make sounds and more all through an easy to use touchscreen environment.
Path is an app that helps kids learn to set paths for the robot. It's easy to use, you basically pull your finger around and draw paths for Dash to drive, which is cool and easy enough for even the youngest kids to use and learn how robots can be programmed to navigate.
In addition to these control apps, Dash has a number of programming apps to choose from (we'll get more in depth on these later).
Blockly is an app that acts like the main programming environment for both Dash and Dot. In this app, kids can drag and drop commands or create chains of commands to create their own programs that Dash will follow.
Wonder is an app that provides kids with a story based, gamified way of learning to code. Kids progress through story by completing coding challenges and really get to hone their skills in an interesting game-like environment.
Swift (iOS only) is an you can also get started with the fundamentals of typed programming using the Swift playground, assuming you are using a compatible Apple device. Kids can code their robot in Swift with assisted typing or through preprogrammed commands.
So, what's the Dot robot?
If Dash is an active, mobile robot friend, Dot is more of a companion robot.
Essentially, Dot is a stationary robotic ball that you can pick up and take around with you. In fact it kind of reminds us of an old school webcam, a comparison that was totally lost on our kids when we mentioned it.
Originally Dash's sidekick, the Dot robot is now sold separately and has been fleshed out with its own accessories, projects and activity kits.
While still programmable, Dot is a more affordable option (at around $80 with the creativity kit) than Dash and we found it can give kids a much more one on one interactive experience since it doesn't move around and is less likely to distract them.
Our kids, for example, liked turning Dot into a disco ball and got it to squeal in delight when tossed in the air like a ball.
Like Dash, Dot has an infrared "eye" with 12 LED lights that can be programmed as a display. It also responds to sound and can record your voice. Interestingly, it has a couple buttons located on the top of its head that, when pressed, will cause Dot to "talk" to you and even start singing Do-Re-Mi.
Dot, like Dash, has a number of sensors that let it interact with its environment.
It has an accelerometer to help figure out its position and respond when it's moved, thrown up and down (our kids loved that), shaken, dropped or tilted.
It has a recorder for recording sounds
It has a microphone for locating and responding to noises, including voices
It has built in IR sensors that let it detect and interact with Dash
Just like it's more mobile sibling, Dot has connection points on its side and the top of its head to which you can attach a variety of accessories that will really bring Dot to life. Being a stationary robot buddy, obviously these are a little different than Dash.
Dot's Creativity pack includes a variety of project cards that give you ideas for games you can play with it, such as robotic hot potato, turning Dot into a magic 8 ball, turning Dot into a set of dice for games, and even turning Dot into a remote trigger for Dash. It also contains a variety of costumes you can put on Dot, including a fun Kush Ball type case, stickers and a lamp for creating movement-activated light shows.
All in all, there's a surprising amount of things you can do with this softball-sized orb and it makes a really great introduction to robotics if you don't want or can't afford the more expensive Dash.
Unfortunately, like Dash, its accessories are also sold separately and can raise the price of the robot if you're not careful.
Dot Apps
Like Dash, Dot has apps to help kids interact with it. With the exception of Path (obviously) Dot has access to and can be controlled by most of the same apps. These are:
Go – to help control and modify Dot's settings
Wonder – gives kids access to a gamified, challenge-based coding experience
Blockly – a free style programming environment for custom coding
Swift (iOS only) – access to introductory text-based coding through Apple's Swift Playground
Dot and Dash: BFFs
One thing that we found interesting is that Dash and Dot are designed to interact with each other.
While you can buy these robots separately, and need to set them up independently, if you get both of them (either as a pair or one after the other), they can detect and "recognize" each other when they come across each other through their IR receivers. They can be programmed to chirp, beep, flash or talk to each other and you can even set up Dot so that it sends information to Dash when they come across each other.
Pretty cool.
Control and handling
You can control Dot and Dash through through a wide variety of compatible devices, including Android, Amazon Fire and iOS.
Wonder Workshop made these robots tablet and smartphone friendly and, in fact, they seem to be very optimized for touch screens in general. The controls don't require a lot of very fine motor control and are pretty forgiving in our experience, making the robots a snap to move around and use, especially for younger children.
We did, however, bump into quite a few walls while getting used to the manual control.
Dash and Dot connect to devices via Bluetooth, which is nice since its wireless and fast. However, like other bluetooth devices, can occasionally be fiddly and have moments where it doesn't connect.
Instructions and directions can be found online, which we found to be just fine although it annoyed some customers who were expecting extensive printed instructions to come with the robots in the box.
Coding and Programming Dash and Dot
As we mentioned earlier, out of the box Dash and Dot are pretty much blank slates. It's up to you to teach them to interact with their environment by programming them.
For the most part, both Dash and Dot are programmed through Blockly, a Scratch-like block programming language developed by Google. If you're not familiar with block programming, it's basically a drag and drop visual programming language – you literally drag and drop little blocks of codes and then "chain them" together to make the robots create more complex tasks.
In Blockly, kids can learn important coding ideas like sequencing, loops, sensors and event triggers, functions, variables and more. The overall idea is to teach kids to program and get them learning the logic of programming without frustrating them with precise coding syntax.
When it comes to programming the robots, kids have a couple apps they can use.
The Blockly App
To start with, there's the Blockly app. In the app, kids are given more or less free reign to code either Dash or Dot in whatever way they want.
Once you sync up the robot to your device, you can literally drag and drop little colorful blocks of code into place and get the robot to do, well, pretty much anything. Kids can program the robot to drive around, change its speed, to look at things, to change colors sequentially or in response to something, to make a variety of sounds, really anything their minds can think up.
And the basics of coding are all there, labeled nicely for kids to pick up on. It was super easy for our kids to set up a fairly complicated routine (make the robot move forward, turn 90 degrees, flash blue and bark when the top button is pressed 3x) for the robot by dragging blocks of the following commands one after the other.
When top button (pressed)
Repeat [3 times]
Forward [10] [Slow]
Repeat [3 times]
Turn left [90 degrees]
Light: [All colors – Blue]
Sound: [Dog]
The Blockly app is really a sandbox for kids. It's free play at its best, letting kids explore and grow their skills with very few constraints. With the variety of sensors and accessories that are built into Dash and Dot, there's a lot of possibilities and it's not likely your kids will run out of things to try anytime soon.
Wonder
Now, some kids learn best by free exploration and some kids learn best with a little more structure and interaction.
That's where the Wonder app comes in.
Wonder provides a game-like environment for kids to get into programming their new robot friends. The app provides a number of different environments, linked together by a general story, that give kids various coding challenges to complete and achievements to unlock. For example, they may have to program dash to escape a charging bull or escape a volcano zone.
The idea is to teach kids the basics of programming by gamifying learning, keeping kids interest by turning programming into fun games and challenges. As each challenge is completed, kids gain more "abilities" that are saved in an inventor's log and they can be used in a Free Play mode.
It's a pretty extensive app, too. With over 50 challenges to try, it's not something your kids will blow past on a rainy weekend. And when they're done, kids can upload upload and share their projects, download other projects from the cloud and even explore various Dash and Dot online communities, online workshops and hone their skills and compete in Wonder competitions.
We found that Wonder was really good at getting our kids (particularly the younger one) really interested in the programming aspect of robotics. It was very effective in breaking complex programs into more approachable chunks that they were able to tackle, step by step, in a visual, story rich environment.
Swift (iOS devices only)
Recently, Wonder Workshop released a Swift app for their Dash and Dot robots. If you aren't familiar with Swift and Swift Playgrounds, basically it's a coding language developed by Apple for iOS devices that can interact with select smart toys and hardware with the purpose of getting kids introduced to "real" coding.
In effect, Swift is a bridge between the easy block coding of Blockly and "real" programming languages like JavaScript and Apple's Xcode.
Kids learn more advanced programming logic (imperative logic, loops etc) and create code by either selecting written code on the bottom of the screen or typing in their commands. Kids can use this to program Dash in a variety of ways, moving it around, interacting with other compatible smart robots and accessing several in-built programming challenges.
While Swift is a good introduction to typed coding, due to it being an Apple product it is only available if you have a compatible iOS device (typically iOS 10+).
Limitations of Dash and Dot coding
For the most part, Dash and Dot's programming is through block code. While it is really well made and approachable for kids, unlike some Arduino programmable robot kits out there there is no option for more advanced coding in popular text-based languages, like JavaScript or C/C++.
If you have a recent iOS device you may be able to use the Swift Playground to get your kids started with more advanced text-based coding. However, while much easier to use, it is a more basic introduction and more limited than, say, an open ended robot kit running Arduino C.
Therefore, while Dash and Dot are great for younger (5-12) kids, especially if they're just getting into programming, if they are already fairly experienced in coding or really want to get into written coding, they'll probably need a more advanced solution pretty quickly.
The company does produce another robot, Cue, that is for older kids and designed to transition them into JavaScript. Despite appearances, however, it is a completely separate robot kit and is sold separately.
Batteries
Electronic gadgets are notorious for running through batteries like, well, how kids go through toys. Luckily Dash and Dot both have in-built Lithium-Ion batteries. These batteries are long lasting – we found them to last for about 5 hours or so- and rechargeable (takes about 90 minutes or so), so unlike many other robot kits you won't be running out to buy AA batteries regularly.
On the downside, Dash and Dot's batteries are inbuilt and not replaceable. Lithium Ion batteries have a tendency to eventually stop holding a charge and because the robots are not designed to be opened up and fiddled with that means you'll need to replace the whole unit after a few years.
How durable are these little guys?
Both Dash and Dot come prebuilt in a sealed, robust plastic shell. We (our kids) handled the robots pretty roughly and they continued to function well. You can drop them from a small height, crash them into walls and generally let your kids be kids (within reason of course- no robot baseball) and they should last for a while.
The company does stand behind their robot quality, too, with a 1 year limited warranty.
Will my kids learn anything?
Now for the $64 000 question: how educational are the Dash and Dot robots.
Off the bat, you should know that because these robots are pre-built, your kids won't get the educational experience of building them.
That said, we found these robots to be an extremely approachable way of learning the basics of programming for kids. Through Blockly they will ultimately learn a lot of the sequential thinking and logic of programming even if they're not learning the precise syntax of a coding language, like Python or Java. There are also tons of gamified challenges online that teach your kids to do some pretty advanced things with their robots.
If you decide to buy the accessories, you get access to more things you can do with Dash and Dot that will entertain your kids and teach them even more concepts in coding, physics and engineering. That said,these accessories do come at a price and that price can add up if your kids get into it.
Finally, Dash and Dot's engaging and open-ended nature will encourage kids to try things out on them and, unlike other robots with text-based programming, there's not much that can go wrong. These robots are not going to lock up, crash or explode or anything and they are build sturdy enough to take a reasonable amount of kid-handling, meaning they'll probably live through most of the things your kids will want to do.
Conclusion
If you have kids between 5 and 12 and you're looking for an easy and fun way to get them into robotics and STEM, Dash and/or Dot should be at the top of your list. While a bit pricier than some other kits and with a lot of extras available that can drive up the cost, they are probably the least intimidating robot kits out there for kids, and their adorably pet-like behavior gives them personality that will grab kids attention and keep them learning for a long time.
FAQ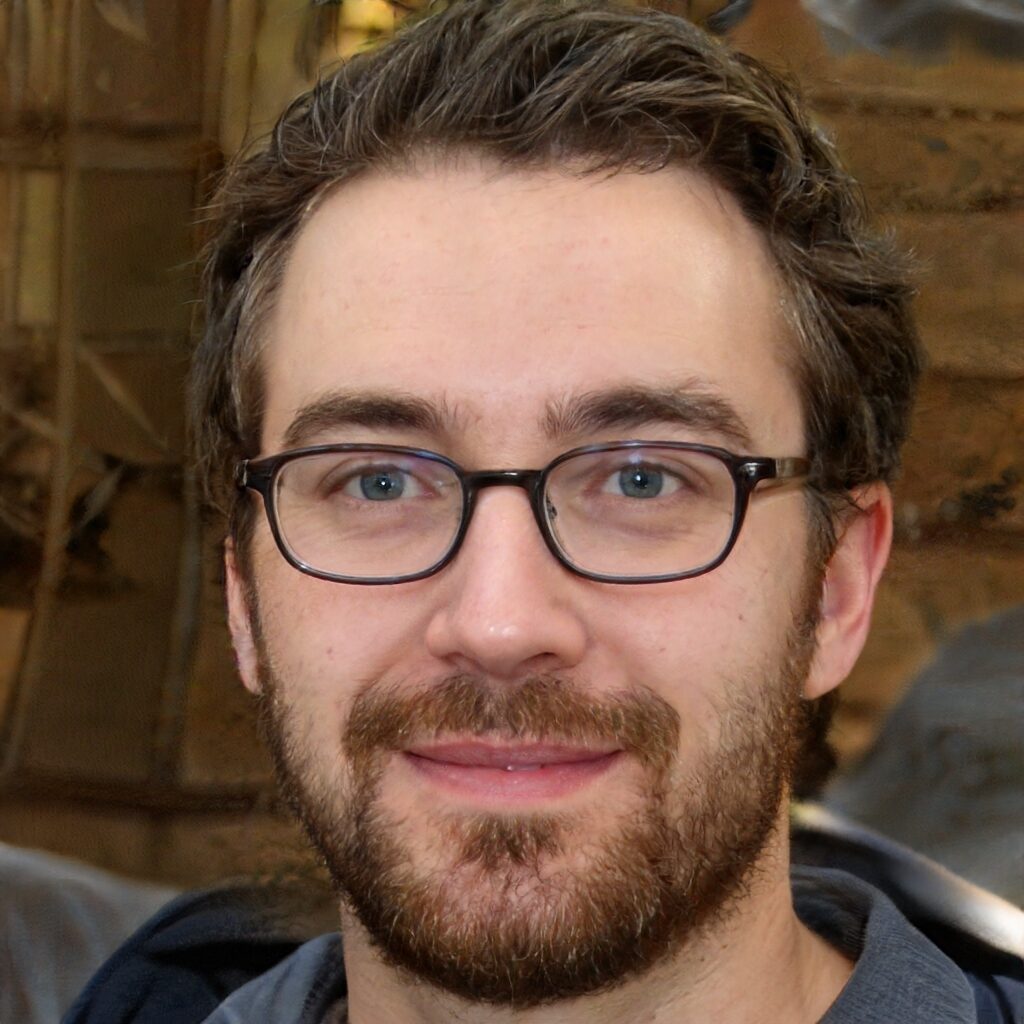 About the Author
David Belenky is a freelance writer, former science and math tutor and a tech enthusiast. When he's not writing about educational tech, he likes to chill out with his family and dog at home.