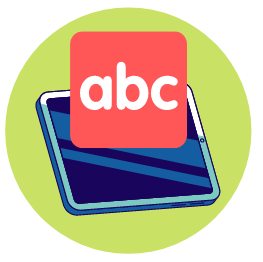 While it isn't exactly cheap, Osmo's augmented reality technology provides an impressive blend of cool physical and digital activities that can provide kids ages 3-12 with focused and effective skill-based practice in a variety of areas, while captivating and delighting them at the same time.
Osmo Requirements
Osmo requires you to have your own a tablet in order to work.
iOS
iPad running iOS 10.0+
Essentially all iPads with the notable exceptions of the first generation iPad, the Air 4, and the 11-inch and 12.9-inch iPad Pro series. 
Amazon Kindle Fire
Amazon Kindle Fire HD 8 and HD 10
Amazon Kindle Fire HD 8 may need an special camera adapter to work properly
What is Osmo
Founded in 2013, Osmo is a learning kit that blends hands-on play with digital games to create a unique augmented reality-based interactive learning experience for kids ages 3-11.
Osmo kits provide a variety of physical objects and items (manipulatives) that can be picked up by the Osmo software, through a tablet, and brought to life on screen through a variety of digital games and activities that teach coding, math, reading, spatial recognition and more.
What ages is Osmo suitable for?
Osmo is designed to be suitable for kids ages 3-12.
Originally created for kids 6 and up, Osmo has recently expanded its product line to include kits and games suitable for preschoolers and kindergarteners, and so can be used by kids 3+ as well.
While Osmo can be used by kids as young as 3, and the physical pieces are pretty safe for that age range, keep in mind that your tablet must be removed from any bulky protective casings you may have.
Kids being kids, this can lead to some fairly expensive damage without proper parental supervision, so this probably isn't a toy you should leave your kids alone with unsupervised.
That said, Osmo has recently come with a special protective case designed to work with the system that you can buy separately for about $49.
While the company has certainly listened to customer feedback in this regard by providing a protective case, we would obviously prefer to have the freedom to use our own if given the chance.
Device Compatibility
Osmo requires a tablet to function and is most compatible with Apple iOS tablets (iPads).
In fact, it can run on pretty much any iPad that runs iOS 10+, with the notable exceptions of the first generation iPad, the Air 4, and the 11-inch and 12.9-inch iPad Pro series.
Outside of the Apple ecosystem, however, Osmo is only supported on certain Kindle Fire tablets for now – the Amazon Kindle Fire HD 8 (may need an extra camera adapter) and HD 10.
So while Osmo has excellent compatibility with Apple devices, Samsung and other Android users will have to look elsewhere.
How Osmo Works
The basic Osmo set up involves a few pieces of hardware that work together to create an augmented reality experience for kids that is actually pretty impressive.
There is a stand or base for your tablet to plug into and a reflector, which is essentially a plastic covered mirror that slides over the front facing camera of your device.
This aims the camera at the area in front of the device where your child's hands and the kit's pieces will be, letting the software "see" them.
Once your device is set up, it's just a matter of downloading a master app called the Osmo World Account, within which you can download and install the various Osmo apps that work with the kit you've purchased.
Once everything is set up, the result is a fairly impressive and unique digital-tactile experience for kids.
Following along in the digital app, kids use the various manipulatives (puzzle pieces, markers, cubes, blocks or what have you) in each kit to physically perform a variety of activities and actions.
What they do in real life with these manipulatives is then represented on the screen.
Some applications will animate kids drawings, others use letter/number blocks to solve word and number problems.
Whether it's using a pen to draw, arranging number tiles or letter pieces, with Osmo there's a lot of hands-on play involved that is complimented by well-made digital animations and games that interact with what they're doing in real life.
In this way, we think Osmo really can be an interesting option for parents who are concerned about too much screen time and the lack of interactive play, but also want some of the flexibility and advanced features that digital apps can bring to the table.
Gameplay
There are very few functional augmented reality systems out there for kids, fewer still that work as they're supposed to and in this way Osmo is fairly unique.
As demonstrated in the video below, when kids move pieces around, draw or otherwise interact with Osmo's provided physical objects, what they do is represented on the screen in real time through sophisticated computer vision.
Whether it's in completing puzzles, filling in answers, moving characters around, or digitally transforming their drawings into fun animations, the technology itself is quite impressive and worked quite reliably for us.
The device picked up the various shapes and pieces we laid out before it and responded quite quickly. In our testing we found very few bugs or glitches that interrupted the game for our young tester.
The games themselves are well made, as well.
Whether it was the 3D world of shaggy Mo the Monster, or the cartoon world of Coding Duo, the graphics are thoroughly modern, with with bright colors, fun sound effects, smooth animations and use quite a lot of homor.
In fact, the digital apps gripped our young testers right away, and we think they are easily on par with the better children's game apps on the market.
Educational Value
Of course, as nice as it may be, gameplay isn't enough for an educational device like Osmo. It should actually provide a good amount of educational value.
To be sure, Osmo is not a complete curriculum or replacement for learning.
Though it's interactive apps Osmo does, however, offer a powerful focused skill-based learning in a variety of core areas for kids in its target age range (3-12).
Depending on the app and its subject matter, kids can get focused practice in:
| | | | |
| --- | --- | --- | --- |
| Subject | Literacy | Math | Science |
| Skills | Vocabulary | Addition | Basic object physics |
| | Spelling | Subtraction | Sequential thinking |
| | Phonics | Multiplication | Logic |
| | Letter recognition | Counting | Problem Solving |
| | Word building | Number Recognition | Coding |
In addition, by incorporating physical activities with manipulatives, Osmo can help kids develop and improve other, equally important, cognitive skills such as:
Fine motor control
Social-emotional skills
Spatial reasoning
Problem solving
Pattern recognition
Collaboration (through multiplayer activities)
Hand-eye coordination
Visual thinking
Object manipulation and representation
And more
Osmo's play-based learning approach is also quite well implemented, which is no surprise given that the device was actually developed with the help of child development experts.
The apps and their manipulatives are highly interactive, stimulating and multisensory. Kids must listen, watch and move things around in order to progress, and the high quality animations and game designs keep them motivated to continue.
Finally, Osmo's game-like nature makes learning enjoyable, yet challenging, and gives students a strong feeling of accomplishment with plenty of audio-visual rewards for correct answers.
Osmo Kits and Pricing
Osmo has a variety of kits available that teach a variety of different skill sets, age groups and touch on different subjects.
While the Osmo base and reflector remain more or less the same, each kit contains different games and pieces to use and so the price can differ pretty widely between kits.
Starter Kits
Osmo has a number of starter kits that you can purchase that include the device as well as an assortment of games to get you started.
Classic Starter Kits
The original starter kits, the classic starter kits, are sort of a pick-mix of Osmo games. Overall, they offer a good number of games covering different topics.
Little Genius Starter Kit – $79-$119
Designed for preschool kindergarten learners, the Little Genius kit contains the Osmo set and four games that cover topics such as learning the alphabet, pre-drawing art, puzzles and emotional/social development.
Because these kits are designed for very young kids, the play pieces are brightly colored, and soft play pieces that we think really grab their attention while still being safe to use. It even comes with a silicon, mousepad-like playpad and some storage containers that make playing with the pieces a lot easier (and neater).
You can add a math component that contains two early math learning games, teaching counting and shapes, for another $40 ($119), which tends to make this a more well-rounded educational pre-K/K kit in our opinion.
Genius Starter Kit – $99-$139
Designed for kids ages 6-10, the Genius kit comes with the Osmo set and 5 games that cover spatial relationships, spelling, math, basic physics and drawing.
Like the Little Genius kit, for an extra $40($139) you can upgrade the Genius Starter kit with a family package, Family Game Night, that adds two multiplayer games, letting kids team up or compete against each other in spelling and math.
Genius Family Starter Kit –$163
Combines the base Little Genius and Genius sets, offering the Osmo set as well as all 9 basic games. Overall, a good option if you want a Genius set that grows with your child as it covers ages 3-10.
Explorer Starter Kit – $227
Designed for kids ages 5-10, the Explorer Starter Kit provides a fairly broad range of educational subjects.
It includes the Osmot set, plus games from the Genius kit (spatial relationships, spelling, math, basic physics and drawing), Coding Family (block coding, computational thinking and logic) and the Monster (interactive art).
Despite being fairly broad, we feel the Explorer kit actually provides a fairly well-balanced learning experience, covering topics in science, spelling, coding and creative art at a variety of age ranges.
Age-Based Starter Kits
If you prefer kits that focus their learning material more specifically to age ranges and grade levels (elementary, kindergarten and preschool), Osmo has recently created starter kits that do so.
These can be a welcome addition to families, particularly homeschoolers, looking to supplement specific at-home learning curricula with Osmo's skill building activities.
Elementary School Starter Kit – $344
Designed for kids in grades 1-7, this kit includes the osmo set, a digital drawing board, number, letter and coding tiles and 15 apps that cover spelling, math, science, art and coding at a variety of difficulty levels which should take kids comfortably through to the beginning of middle school in terms of skill level.
Kindergarten Starter Kit – $304
Designed to hone the skills developed in kindergarten, this kit is very similar to the elementary school starter kit in that it includes the osmo set, a digital drawing board, number, letter and coding tiles and 11 apps that cover cover spelling, math, science, art and even basic coding (which is something a little more unique in the kindergarten education space).
Preschool Starter Kit – $202
Designed for kids ages 3-5, the preschool starter kit takes the Little Genius Starter Kit, which itself is already designed for younger kids, and adds a digital drawing board and a variety of early childhood skill-building apps that work on shapes, counting, the alphabet, spelling and science.
Super Osmonaut Starter Kit ($529) 
Coming in at over $500, this Osmo kit is the most expensive on offer and, to be honest, at this price point we expect a lot.
Designed to cover the elementary school fundamentals of math, reading, creativity, geography, and coding, this Osmo kit throws in everything but the kitchen sink.
Other than the Osmo set, this kit includes maps, magnifying glasses and multiplayer game accessories for up to 4 people.
There are also 20 game apps covering spelling, math, science, art, and coding, as well as unique Osmo titles by Disney (Frozen, Mickey Mouse & Friends, Disney Princess), giving it a fair amount of digital learning content.
Skill-based Starter Kits
For parents who would rather start off using Osmo to develop or enrich a specific skill set, Osmo has recently introduced kits focused around a single, specific skill area.
Being more tightly focused and, really, smaller kits, these tend to be a little more affordable than the other starter kits available and can be a good introduction to Osmo if you have a specific area you'd like your child to work on.
Creative Starter Kit – $69
Focused around art (particularly drawing) and creative thinking, this kit includes the Osmo set, a digital drawing board, some erasable markers and 3 apps (Monster, Newton and Masterpiece) that help develop creativity and drawing skill, as well as some drawing-assisted physics in the case of Newton.
Early Literacy Starter Kit – $132
Centered around reading, phonics, vocabulary and spelling, this kit includes the Osmo set, letter squares and sticks (for younger users) and 5 literacy apps that develop letter recognition, vocabulary, construction, and phonics skills.
Essential Math Starter Kit – $167 
Designed to cover Pre-K to 3rd grade math skill development, this includes the Osmo set, a variety of number/dot tiles and silicon math pieces, a play mat and 6 game apps that cover counting, addition, multiplication, shape, number and color recognition and more.
Coding Starter Kit – $99
If you're interested in introducing your 5-10 year old to the concepts of coding using real-life Scratch like block coding, this is probably the kit for you.
Interestingly, these coding programs use physical squares that fit together like a puzzle to create different programming instructions that are then played out on screen. Like a physical version of Scratch coding, which is pretty cool.
This kit includes an Osmo set and actual, physical blocks for block coding and 3 coding apps that teach coding fundamentals such as sequencing, loops, logic, conditionals, variables, computational thinking and more.
Super Studio Artist Starter Kit – $175
Like an expanded and supercharged version of the Creative Starter Kit, this kit includes the Osmo set, a digital drawing board, the Monster, Newton and Masterpiece apps from the Creative kit, as well as an assortment of Disney themed drawing apps (Frozen, Mickey Mouse and Friends and Disney Princess).
Interestingly, they also include enough markers, sketch pads and erasers for up to 3 users, making it an interactive, multiplayer learning experience as well.
Math Wizard: Adventure Series Starter Kit – $275 
A rather new and unique title in the Osmo series, this kit is designed around Osmo's Math Wizard app series, an adventure/RPG series of educational math games that teach math up to grade 3.
Math Wizard teaches addition, counting, place value, multiplication and mathematical thinking using interactive fantasy stories and game-like elements like creating potions out of specific item quantities, measuring dragons. The kit includes an Osmo set, rule books, game pieces, counting cubes, a unique placemat, unique game tokens and rulers. 
Osmo is always introducing new kits and offering new deals and discounts so make sure you check out their latest offerings.
Accessories, Replacement Parts and Games
As Osmo is essentially a modular setup, i.e. all the digital apps work and game pieces work with the same Osmo hardware, Osmo actually offers a good deal of flexibility in that you can purchase pretty much all their components and games separately.
If you'd like, as with most other digital systems out there, you can purchase components as replacement parts in case things break or purchase games to expand the usability of an Osmo and start working on new skills.
Interestingly, you can also put together your own Osmo set up by buying the hardware and games individually, if you have some time and feel the starter kits may be too expensive or if you'd like to dip your toe in first.
Hardware Components
Osmo Base – $39
Osmo reflector – $10
Games
Individual Game prices vary individually but generally cost between $25-50 depending on the complexity of the app and the physical pieces involved. Genius' tangram costs $29, while Monster costs $49 and the expansive Math Wizard and the Amazing Airships
Game Bundles
If you'd like to get a bundle of games at once, generally centered around a theme (literacy, math, family game night), you can as well. Generally these cost between $50-$100, and include between 2-6 games each. 
Is Osmo worth the money?
There's no getting around it, Osmo kits are not cheap.
The various components and manipulative packages that you need to play the games can cost into the hundreds of dollars in some cases…and that's before considering that you also need a tablet and will probably need to purchase a special protective case for it, which costs extra.
Adding to that issue, there is no support for less expensive, non-iOS and Amazon Fire tablets at this time.
With that said, there aren't that many other educational augmented reality kits for young kids that provide a tactile-digital experience and cover such a wide range of subjects.
In fact, there aren't that many devices out there like Osmo at all.
With its combination of digital apps and physical manipulatives, we think Osmo offers a uniquely interactive tactile-digital learning experience that can really give kids fun and engaging focused skill practice in a variety of core Pre-K to Elementary level subjects.
The apps themselves are, unlike many other educational apps out there, actually quite well made and modern.
With fresh, modern graphics and animations and lots of engaging content (some from popular franchises, such as Disney's Frozen), they really do feel like top-quality games and certainly kept our tester enthralled for hours.
And, to their credit, Osmo produces new content pretty frequently so there is usually something new coming out.
Although Osmo can be expensive for many families, we do like the flexibility that is built into the system itself.
Osmo is a very modular system in that the heart of the system is the base, the reflector and your tablet. The rest, the manipulatives and digital apps, all work through those pieces of hardware.
As a result, parents can either buy one (of the many) ready made starter kits or, if that is too expensive for them at the moment, they can buy the core Osmo set (the base and reflector) and then purchase games and accessories as they so desire depending on their need and as budget allows.
As educators and parents we also like that Osmo has separated its starter kits based around different learning philosophies, with age- and skill-based kits providing ready options for parents, i.e. whether they prefer to take a skill-based vs grade-based teaching approach.
Bottom Line:
If you have an iOS or Amazon Fire tablet and are looking for one of the more unique educational, tech-forward devices out there, Osmo may be just what you're looking for.
While it isn't exactly cheap, Osmo's augmented reality technology provides an impressive blend of cool physical and digital activities that can provide kids ages 3-12 with focused and effective skill-based practice in a variety of areas, while captivating and delighting them at the same time. 
FAQ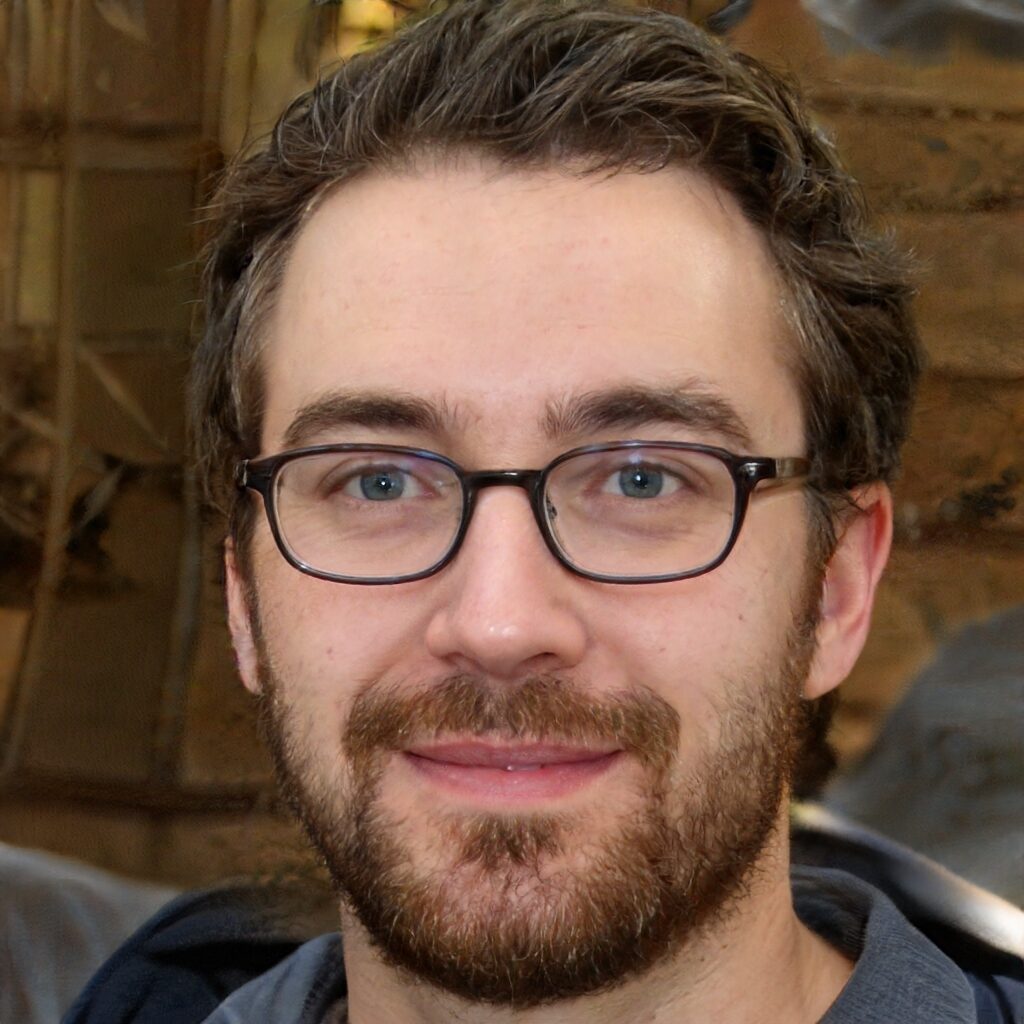 About the Author
David Belenky is a freelance writer, former science and math tutor and a tech enthusiast. When he's not writing about educational tech, he likes to chill out with his family and dog at home.