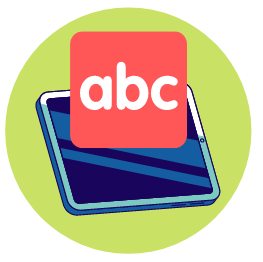 With its engaging inquiry-based approach, straightforward videos, interactive exercises, ample review and automated course management tools, Positive Physics & STEM can be an easy and stress-free way for high school students and their parents to explore the world of science.
What Is Positive Physics & STEM?
Positive Physics & STEM is an online, interactive educational platform providing curricula in physics, chemistry, physical science and engineering for those in homeschool and traditional schools.
To teach its materials, the platform relies on a combination of video lessons, interactive online questions, automatically graded assessments and more.
What Ages And Grades Is Positive Physics & STEM Intended For?
Positive Physics & STEM is largely aimed at high school students, with its flagship courses in physics and chemistry intended for students around grades 10-12.
Interestingly, the company also offers courses in physical science, as well as engineering and environmental science, although these latter courses were still being tested out at time of writing. 
With all that said, when it comes to homeschooling at least, the Positive Physics & STEM platform is designed around self-study and there really isn't anything stopping more precocious, science-loving students from taking the program's courses…so long as their prerequisite math and science knowledge is up to the challenge.
Although science is the main focus of Positive Physics & STEM, and while the program does include a number of math-oriented review sections to help students practice their quantitative skills, in our opinion students will still need a decent understanding of middle school math concepts in pre-algebra, geometry and so on to really make the most out of the program.
Unfortunately, as the program also serves traditional schools and classrooms, the program doesn't offer much in the way of a readiness check or test for its courses, so parents will need to rely more on their own judgment with regards to their students' pre-requisite abilities and knowledge.
What Does A Positive Physics & STEM Account Include?
Positive Physics & STEM is an online educational platform available for both schools and homeschooling families.
It offers users access to a general administrative account and one or more student learning accounts, meaning it can be used in a one-to-many teaching style (such as a teacher to a class) and as a one-to-one (e.g. parent and student) solution.
Each subscription gives parents and students access to a variety of features including:
Video lessons
Auto-graded interactive questions and assessments
Extra challenge questions
Reference tables
Tracking and administration
Video Lessons
As with other notable online learning platforms we've looked at, such as CTC Math, Teaching Textbooks or Exploration Education Physical Science, Positive Physics & STEM's courses make use of an assortment of whiteboard-format video-based lessons.
In other words, to convey information the videos use a combination of on-screen text, demonstrations, diagrams and pictures and voice over instruction.
While perhaps not the most visually stimulating to look at, this format does keep students more focused on the learning, rather than an on screen presenter and their props, which can be a plus for those who tend to get a bit distracted during lessons.
In general these videos are short (usually under 10 min), easy to sit through and to the point.
They explore individual science concepts in a straightforward and fairly in-depth manner, exploring key ideas and vocabulary that students have to know with a helpful, common-sense style of teaching.
As in a real classroom lesson, the presenters also work through specific examples of problems in real time, filling in sample variables and marking up/drawing notes on screen as they go, a visual technique that can go a fair way in making things more understandable for kids.
Interestingly, Positive Physics & STEM doesn't just offer videos in its main science subjects, it also includes embedded math videos, which periodically pop up in units.
These videos specifically go over and help students work on the more quantitative/mathy aspects of their science courses, which in turn can help students get a bit more solid when it comes to actually calculating formulas, doing unit conversions and so on.
We feel that the inclusion of this focused math help can actually be quite useful as skill and knowledge gaps in math (or rather certain skills and applications of it) are often what ends up intimidating students and preventing them from thriving in their science courses, regardless of their initial interest or general knowledge in the subject matter.
Interactive Questions and Assessments
In addition to the videos, after each lesson in Positive Physics students are able to immediately practice what they have learned through a series of topically-relevant interactive questions.
Feeling pretty similar to traditional textbook practice, the questions appear directly on screen, usually accompanied by simple cartoon drawings of the issue at hand, and include dedicated areas for students to type out their responses – something that helps keep their responses a bit more logical and organized. 
These questions are usually tightly linked to each topic presented in the video, which is always good, and, while they certainly challenge students to think a bit more three-dimensionally about what they've learned, they aren't so difficult as to intimidate or frustrate.
There are also complete problem sets, which may touch on a number of interlinked concepts and that can test a student's understanding and stretch their thinking even further.
Interestingly, Positive Physics does allow students to get extra chances to solve a problem, allowing them to go back and try to get the right answer.
Although not every student will need, or even appreciate, this feature, it can help lower the stakes a bit and make the process of learning a little less stressful, particularly for students with poorer self-esteem or who have had a hard time with STEM in the past.
Further, the inclusion of topically-relevant practice right after each short lesson is actually in keeping with many of the best practices for learning complex subjects, as their immediate reinforcement of the videos' teachings can help with long term retention.
In addition to the practice problems, over the course of the year students also have an opportunity to be assessed in their learning, either in general concepts, vocabulary or specific topics, which are somewhat similar to the practice problems but obviously a little more expansive and challenging.
As with other online, self-study platforms, both the interactive questions and assessments are automatically graded and recorded, providing students and parents with immediate feedback as to how many correct answers they've received and how many attempts they've tried.
In addition to providing immediate and useful feedback to the student, this feature can be quite helpful and can give homeschooling parents a bit of a break, particularly if their own science and math skills are a bit rusty.
One thing to keep in mind with Positive Physics is that the system does randomize key numbers/variable values in its questions, making them unique to each student.
While perhaps more of a helpful function for traditional learning environments, where students might learn next to each other (and periodically glance at each other's work), it still can be an interesting and notable feature for homeschoolers, particularly with those who are teaching multiple high school students, such as larger families and co-ops.
Extra Practice Questions
Each unit in Positive Physics & STEM also comes with a few extra practice or challenge questions. 
These questions are deliberately more difficult than the in-lesson practice questions,  and are designed to get students a bit more used to dealing with more complex and unusual questions.  
Aside from helping students with their everyday practice, these questions are designed to also start getting them reading for honors and AP test questions, where students are expected to deal with multiple topics, examine an issue in greater depth or be able to take things a step further from a basic understanding of the material.
Reference Tables
Positive Physics & STEM also provides a fairly thorough set of definitions and equations for its physics classes that students can access during lessons or during practice. 
This reference table is divided up by topic for easier access and, being filled with different formulas and symbols that can help students out if they suddenly blank on a question or during practice, somewhat like a set of ready notes.
Much like traditional notes or crib sheets, students do still have to know what different symbols mean and how to use the formulas correctly, which is a good way to provide support while discouraging cheating and/or an overreliance on their support.
Administration and Customization
Finally, a subscription to Positive Physics typically comes with a parent or teacher account, which can be used to oversee and administer a student's coursework.
The administrative account adds a good deal of flexibility and contains a number of interesting features.
Parents can track student performance, view their responses (to see which areas are giving student any trouble), preview questions (and see their answers), unlock, assign and manage assessments, add or remove certain problems or assessments, print problems to take offline, send messages, lock or unlock practice and challenge problems and more. 
Most of these tools, in our opinion, are probably most useful for those in a one-to-many teaching setting, such as a teacher running a classroom with a top-down approach.
While we believe homeschooling parents pursuing more of a self-study approach at the high school level will probably mainly use their account for performance tracking and, perhaps, minor course modifications to suit their learning approach, these tools can still be highly useful for those following a more school-at-home method, students in middle or early high school and those students who still struggle with self-study and time management.
Approach To Teaching
Inquiry-based Learning
Positive Physics has integrated an inquiry-based approach to learning science.
Most units typically begin with some kind of overall concept, problem or "big idea," usually presented through broad problems or virtual activity that is designed to get students interested and primed to learn about a particular topic before starting its lessons. 
The idea is that, rather than focusing on answering the questions through equations, students instead look for commonalities, underlying logic and patterns that they will want to investigate.
As they go through a unit, students learn about, explore and develop skills that will help them come to some kind of understanding of or solution to this inquiry problem.
For example, a unit on free falling physics might start off with a student being presented with the classic physics problem where three different objects are dropped from different heights.
Students would then be asked a number of brain-teasing questions that get them thinking of different possibilities and outcomes.
As they go through their lessons and practice, students would then learn about things like acceleration, speed, motion charts, drag and so on – all concepts that would be able to help them create answers to the initial inquiry challenge.
In this way, and in contrast to a more traditional, lecture-style approach to science, Positive Physics puts students and their thinking at the center of learning, with the program guiding them along and asking pertinent questions rather than simply feeding them facts page by page.
As a result, Positive Physics can be a more engaging way of learning science, and one that encourages students to really think about what they are learning rather than just plugging numbers into an equation.
The only thing that parents should be careful of is that this method of learning does rely on students having some enthusiasm and curiosity when it comes to their learning, and more reluctant science learners or those who prefer a more top-down approach may not find the method of learning to be quite as appealing over time.
Online, Multimedia Lessons
In addition to taking an inquiry-based approach to teaching, Positive Physics also teaches using interactive, multimedia lessons.
As we've mentioned, students are introduced to various subject-linked topics and concepts through short, whiteboard-style videos and then quickly delve into their learning in more depth and get much-needed practice through online, interactive questions of various sorts.
As a result of this, learning in Positive Physics can be a lot more engaging and interesting for students compared to a typical lecture-style textbook, not only by providing them with professionally-produced topical videos that carefully explain topics using markup and videos, but also by getting them quickly involved in their own learning and putting their skills into practice.
This method can also be particularly helpful for students who learn better through audio-visual means, rather than through text or even a lecture, which can result in better outcomes.
The only real downside of this instructional method is that, while the inquiry-based challenges at the beginning of a unit do their best to replicate popular experiments and thought problems, Positive Physics doesn't really have a lot of hands-on activity, labs or experiments built into it.
As a result, homeschooling parents and students interested in a more complete experience will probably need to supplement the program with a good high school lab kit in the appropriate subject.
Self-Study
Finally, Positive Physics & STEM can support a more self-study approach to high school science.
The program's units and lessons are designed to more or less guide students sequentially through the process of inquiry, instruction, practice and assessment, and while parents can use the program's administration tools to assign, modify and remove certain assignments and assessments (as well as track student performance and use), in general there isn't quite as much need for constant direct involvement compared to other science programs out there.
As a result, for students with the maturity and interest in doing so, Positive Physics can be a great way to develop and hone independent learning skills and can be a great option for busy parents and those who don't feel capable or comfortable teaching high school science subjects.
How It Works
Positive Physics & STEM is actually a pretty straightforward and easy to use science program.
It is a subscription based program and can be purchased as part of a teacher-to-class package (one or a few administrative accounts and many students) or as more of a single teacher-to-student package, which is better suited to homeschooling needs.
For homeschoolers, once a subscription is purchased, parents can set up their child's student account, using their administrative account to assign one of the program's subjects (such as physics or chemistry), add or modify coursework, set assessments and so on.
Once this is set up, students can then access their own account and begin learning.
Each subject is broken down into a number of different units, which generally revolve around a broad topic in a given subject – Covalent Bonding and Acids in the chemistry course, for example.
There are around a year's worth of units for each full subject, with a couple units specifically dedicated to math concepts and reviews for assessments (midterms and finals).
Each unit is composed of three "modes" – a work mode, extra challenge and an assessment mode (which is normally locked unless unlocked and assigned by the administrative account). 
The program's work mode contains the many different lessons and topics covered in each unit.

The lessons themselves generally follow a fairly predictable format, usually starting off with a video that goes over the main concept and provides some demonstrations and then proceeding to a number of problems or questions that students complete one by one. 

As mentioned, these practice problems are automatically graded and reported, with students being monitored for correct responses and whether they submitted a complete and correct answer on the first try (they can retry the question until they get it right).
There are also some bonus lessons with extra questions and lessons in different concepts that students can try out after a unit. 

Extra practice mode, as we discussed earlier, provides access to an assortment of more challenging problems based around a units topics, and are designed to help better prepare students for upcoming assessments and for AP study.
Finally, Positive Physics offers an assessment mode.
Parents can assign students assessments, which will then activate, and these (like the assessments) are also automatically graded and reported, with parents (and students) being able to go through them afterwards to see where they struggled.
Is Positive Physics & STEM A Secular Science Program?
Positive Physics & STEM is a secular science program that is used by numerous schools across the US.
That said, at time of writing, the courses offered by the company center around physics, chemistry, physical science, engineering and so on, and generally don't involve topics that some faith-based families may feel uncomfortable about, such as evolution or the fossil record.
As a result, we feel that Positive Physics & STEM should be able to be used by secular, neutral and faith-based homeschooling families of high school students.
Pros and Cons
Pros
Affordable
With homeschooling packages starting at just under $100 per year and providing access to all its materials, Positive Physics & STEM can be a more affordable option than many other online learning platforms out there.
Teaches several different courses in science
In addition to physics, Positive Physics & STEM also teaches high school-level courses in chemistry, physical science, engineering and environmental science, making it a fairly well-rounded STEM platform overall.
Engaging video-based learning
Rather than teaching from a textbook, Positive Physics & STEM offers students a wide variety of interesting educational videos on different topics in science, making learning a much more engaging, multimedia experience.
Learning is comprehensive and pretty in-depth
Positive Physics' courses are fairly comprehensive and in-depth, as well, teaching students all the necessary concepts, vocabulary and math that they are expected to know at the high school level, while reinforcing their learning with lots of interesting and challenging practice questions.
Automatic grading and reporting
In addition to its teaching, Positive Physics also automatically corrects, scores and records student work, saving time and effort as well as providing students and parents with the necessary immediate feedback to properly monitor and improve their learning.
Flexible and customizable
Administrative accounts in Positive Physics contain a wide variety of tools that can be used to assign classes and add/remove/modify different course assignments and assessments, giving parents a good deal of choice and flexibility when it comes to setting up their student's learning.
Offers a lot of focused math help to develop skill fluency
Math is often one of the trickier aspects of science learning, often making science learning more intimidating to students.
Positive Physics contains a number of different lessons and even units that are specifically aimed at helping students learn and practice specific math skills and concepts, which in turn will help make their science practice go a little more smoothly.
Lots of built-in review
Finally, Positive Physics often contains specific review lessons at the beginning of each unit and contains more general, cumulative review lessons at certain periods during the year, which can help students better solidify and retain the information they are learning over time.
Cons
Not a lot of hands-on labs or experiments
Being an online learning platform, most of the demonstrations and work done in Positive Physics is digital and students learning at home will have to supplement hands-on labs and experiments.
Videos not be the most visually stunning
Positive Physics uses whiteboard-style videos with a narrator offscreen explaining things while marking things up for clarity.
While they are certainly straightforward and informative, they aren't necessarily the most dynamic and exciting science videos we've ever seen.
Who Is Positive Physics & STEM Ideal For?
Fans of inquiry-based learning
Inquiry-based learning is designed to spark the imagination of students and to get them thinking critically and creatively about what they are seeing and how they should investigate an issue further.
With each unit starting off with an inquiry-based lesson and challenge, Positive Physics can be a great solution for fans of this approach.
Those looking for a self-study program in high school science with accountability
Positive Physics & STEM offers courses that gently leads students through the process of learning, practice and assessment, making it a great self-study option.
At the same time, the program monitors and tracks their performance, which parents can use to make sure things stay on track.
Those looking for a more multimedia approach to teaching
Textbook learning isn't for every student and Positive Physics & STEM's video-based approach can be a more engaging and interesting way of learning about key concepts in science.
Homeschooling parents who aren't comfortable overseeing high school science courses
Positive Physics' video lessons, interactive practice and automated scoring, grading and reporting functions mean that parents can leave the bulk of science teaching to the program, which can be good news for those whose own science skills are a bit rusty.
Those looking for a science program with a good deal of concept review, especially in math
Positive Physics & STEM offers a good deal of review throughout its units, particularly when it comes to underlying math skills and science terminology, which can be helpful for students who have a hard time remembering key concepts or who struggle with quantitative applications of science theory.
Those on a budget
At under $100 per year, Positive Physics & STEM can fit within most homeschool budgets while still providing access to a generous course selection and a lot of helpful features.
Who Is It Not Ideal For?
Those looking to reduce screen time
Although Positive Physics & STEM does allow parents and teachers to print out practice questions for students, at the end of the day the program is largely online and will involve students sitting in front of their screen for extended periods of time.
Those looking for more of a parent-led or traditional approach to teaching science
Positive Physics & STEM is more of a self-study science program, which might be great for some families but may not be ideal for those who want a more traditional lecture-style curriculum or who enjoy learning with their students.
Price
Note: All prices correct as of writing, all prices in USD.
⭐ Free trial available
Positive Physics and STEM is a subscription based program, and accounts are given access on a per year basis.
Homeschool-specific subscriptions to Positive Physics & STEM can be purchased, which gives access to one teacher/parent account and one student account for 12 months, and costs about $99.
As always, parents should check for the latest prices, as well as any discounts or sales that might be on offer. 
Is It Worth The Price?
Overall, we feel that Positive Physics & STEM can offer great value to homeschooling families.
Each account provides access to a large number of high quality science videos across a number of high school science subjects that make learning about science far clearer, more interesting and more straightforward than a traditional science textbook.
At the same time, the program is quite thorough in its science education, teaching students all the necessary skills and concepts they'll need in a fair amount of depth.
Further, the program offers students a wide range of thought-provoking interactive questions and assessments, and gives students specific instruction and practice in relevant math topics and applications, a common trouble spot for students.
Finally, Positive Physics & STEM is very easy to integrate into a homeschooling lifestyle, with automated tools and tracking features that make managing a student's science learning simple, even for parents whose own memory of high school science is a bit hazy.
Bottom Line
With its engaging inquiry-based approach, straightforward videos, interactive exercises, ample review and automated course management tools, Positive Physics & STEM can be an easy and stress-free way for high school students and their parents to explore the world of science.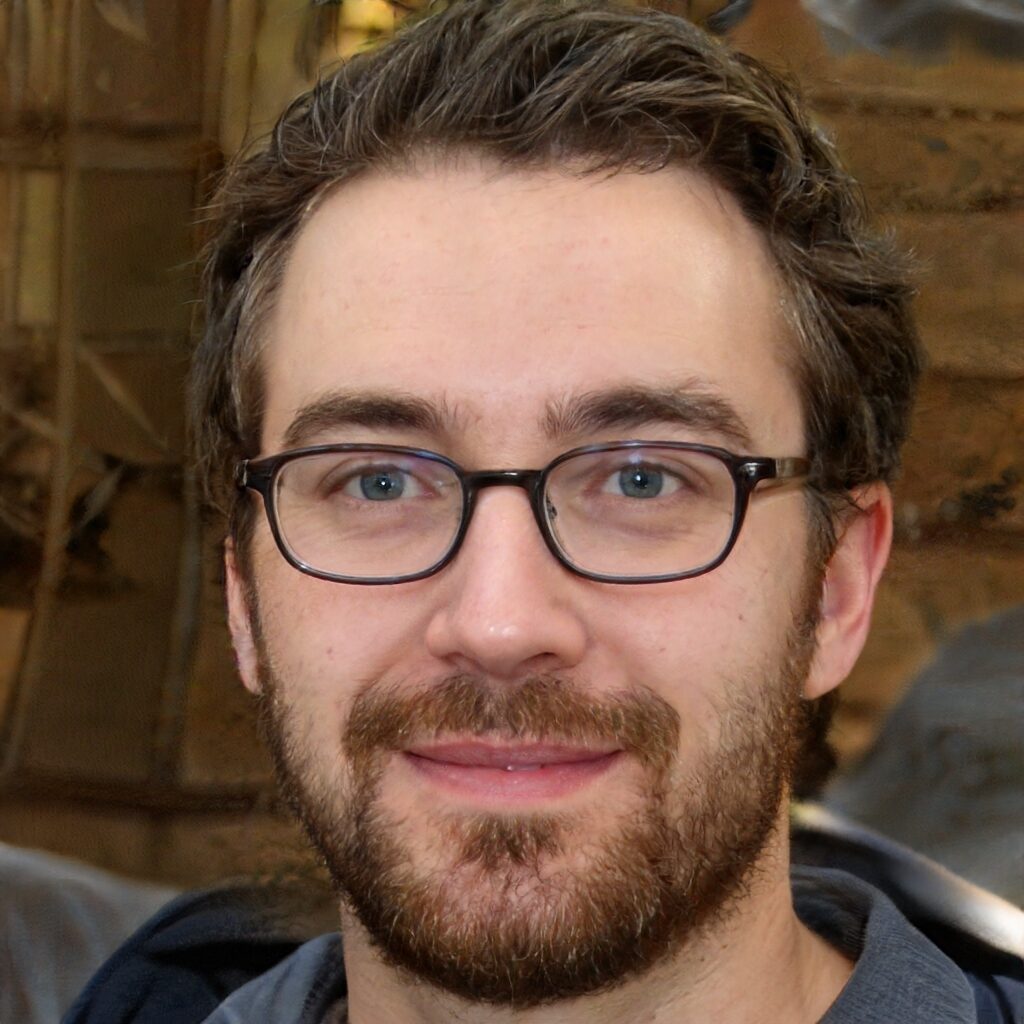 About the Author
David Belenky is a freelance writer, former science and math tutor and a tech enthusiast. When he's not writing about educational tech, he likes to chill out with his family and dog at home.