It's no secret that most kids love electronics, apps and their computers. After all, what parent hasn't had those endless nightly struggles over screen time?
Rather than fighting, however, parents may be better served by guiding their child's interest in electronics and thereby helping them develop a variety of STEM skills to better serve them in school and in life.
A build a computer kit for kids can be a great gift for any young student that has a budding interest in electronics, apps or coding.
In addition to creating pretty cool and usable computers that they can keep and use, kids can also gain a valuable understanding of circuits, computer engineering and code, as well as gain practical, hands-on experience in electronics.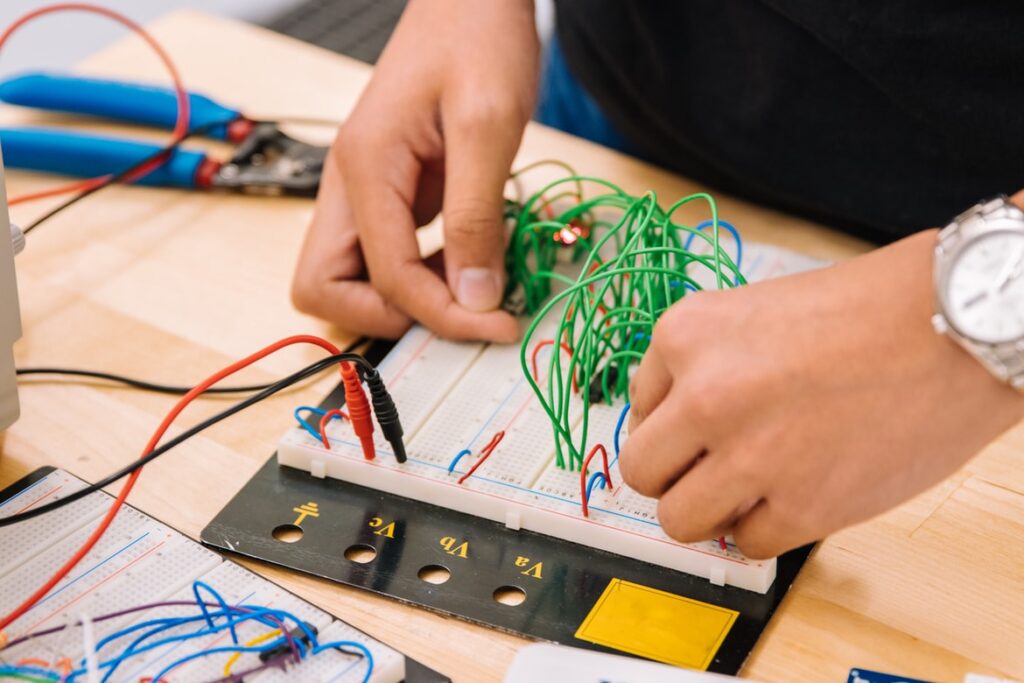 It is perhaps no surprise then that such kits are becoming more popular and even grabbing the attention of some pretty big names in Silicon Valley,
Although still something of a niche product, there are quite a few build a computer kits for kids out there and it can sometimes be hard to find the right one for your child.
To help out we've put together a list of some kits that we think should be at the top of any interested parent's list
Piper Computer Kit
Based around the popular Raspberry Pi module, the Piper Computer Kit is a small, portable computer that kids can learn to build, modify and program themselves with the help of minecraft.
To assemble the device, the kit offers one of the more complete and interesting kid-oriented tutorials on electronics assembly that we've seen so far.
These tutorials take kids step by step through the process with a fun and humorous multi-stage interactive Minecraft game. As they progress through its stages and start hooking up their Piper computer, they'll learn a good deal about how things like circuits, wires, switches and buttons work both in theory and in practice
Once complete, Piper's Raspberry Pi operating system gives them access to games, helpful Office-like tools for school, internet access and a fairly broad range of coding options that support Scratch-like visual coding called Pipercode, as well as ready Python and Java coding environments for when they want to take the next step.
With Pipercode, students can try their hand on a variety of codable electronics projects that get them working with electronics components and putting together a variety of projects that will keep them entertained and learning for months to come.
Although not the most powerful computer out there and aimed at younger kids, overall Piper Computer offers a lot of value and learning for the money, is very versatile and can be a great introduction to coding and electronics for those who love Minecraft.
For more information, read our in-depth review of Piper here
Or
Check out the Piper computer kit
ELEGOO UNO R3 Most Complete Starter Kit
The Elegoo Uno R3 kit is a great build a computer kit for older and more advanced kids.
Running on an Arduino UNO R3 microcontroller, this kit comes with a ton of electronics parts and pre-soldered components that can be fairly effortlessly inserted into a breadbox-like circuit board.
Once assembled, kids can use the device to explore over electronics 30 projects as well as tutorials to get them coding their device quickly with Arduino C, a fairly sophisticated coding language.
An open-sourced kit, the Elegoo Most Complete Starter Kit is also extremely powerful and can allow kids to do pretty much whatever they want.
And because there is so much support online for Arduino online, the possibilities are endless. The kit can remain as a core for more advanced electronics projects, or with a little work and some downloaded libraries can be turned into a fully functional Windows PC.
The Elegoo is surprisingly inexpensive as well, coming in at well under $100, making it one of the more affordable kits we've looked at.
Because it is such a sophisticated, open and flexible platform, with less specific direction than other options listed here and uses a more complex coding language, this kit is probably best for older and more experienced kids who have the time, patience and desire to make full use of the kits (and Arduino's) capabilities.
That said, once they do assemble and master the system, students will be able to explore the full range of Arduino projects out there, from building retro game consoles to building their own robot cars.
In the right hands, with this kit and some Arduino knowledge, the possibilities for electronics fun are almost limitless.
Check out the ELEGOO UNO R3 Most Complete Starter Kit here
Boolean Box
Originally created to help get more girls interested in coding and computer science, Boolean Box is a computer kit that can actually be used to great effect by all kids.
Based on Raspberry Pi, the kit comes with everything kids need to create a computer (minus a screen, unfortunately) and get started coding and experimenting with circuits on a breadboard ASAP.
While assembling the Boolean Box isn't as involved or as in-depth as the other kits on this list (it's mostly screw together/plug and play hardware), through a variety of fun animations, instructions, tutorials and projects, kids do get a good deal of exposure to coding and electronics in a very systematic way.
Beginning with the visual coding environment, Scratch, kids start off coding a variety of increasingly complex projects before shifting to their first text-based programming language – Python.
Beyond pure coding, students can also use the Boolean Box's included breadboard to create circuits and integrate their coding to control lights, sounds, switches, buttons and more, ultimately giving them the tools they need to build interesting and fun projects of their own.
Although more focused on coding and electronics than actual assembly and hardware, the Boolean Box can still be a great and valuable introduction to coding and electronics for kids 8+, and we think it can provide a good deal of entertainment and learning for the price.
What to look for in a DIY computer kit for kids
A computer kit designed for kids isn't like buying parts for and building a regular computer. Kids have certain skill limitations and safety needs that any good build a computer kit needs to address.
Kid-appropriate difficulty of construction
While building a computer should present some challenge to keep things interesting,a computer kit for kids shouldn't be so difficult to put together that it detracts from independent exploration or frustrates the user.
After all, the point of these kits is to build something kids can use, not have them leave it half finished in the back of their closet.
Unlike putting together a real electronic device, there should be no soldering required so that kids can do most of the work themselves, and there shouldn't be an excessive number of small pieces that can get lost or damaged while being handled.
Useful after construction
Let's face it, DIY computer kits are also not the cheapest gift item a parent can get for their child and leaving them to sit as a showpiece on a shelf collecting dust once assembled would be something of a waste.
While these kits aren't going to produce top end gaming systems, whether as basic workstations, coding labs or even just acting as web browsers and YouTube streamers, once built these kits should justify their price by having some practical use.
Educational Projects
While building a computer system will teach kids the fundamentals about how electronics work, in order to justify the price we feel the learning they receive should extend beyond simple hands-on construction.
As such, we believe a good DIY computer kit should, once built, offer kids a variety of related projects that they can work on in coding, electronics or other STEM fields in order to deepen learning.
Price
At the end of the day, a computer kit for kids should be reasonably priced.
After a certain point (about $400-500), simply buying a cheap, full powered computer for coding and educational exploration becomes a more realistic option and therefore we feel any build a computer kit needs to stay below that price point.
Are these computers actually worth anything in the end?
Given the price point and the need for relatively untrained and inexperienced kids to build them more or less on their own, realistically the end result of a kids' computer kit will not be exactly on par with the latest gaming station out there.
Most of these kits come with affordable and low powered chipsets (like Arduino or Raspberry Pi) and breadboard circuit boards, which allow kids to plug and wire components in with a minimum of fuss and explore the world of computing while remaining affordable.
That said, while they aren't the most powerful devices, once built (much like a chromebook), most of these computers can be used to learn coding, complete electronics projects, do homework and surf the net and are generally more than adequate as a casual computing device for kids to keep in their rooms.
What kids can learn from building their own kit computer
Building a computer can be a wonderful experience for STEM-minded kids. It can be a great way for them to learn about electronics in a more practical, hands-on way and help them develop some pretty useful skills in the process.
Computers and Hardware
Most obviously by assembling and handling a computer and its parts, even if the really tricky bits already come pre-assembled in the form of an Arduino or Raspberry Pi motherboard, kids can learn the fundamentals of how the different components of a computer fit together and work.
In particular, they'll learn about CPUs, memory, inputs, outputs and more, as well as how they come together on a circuit board.
Build Circuits
After assembling their computer kids can move on to deeper, more educational projects.
Most well-designed kits include a variety of electronics and electronics-related projects that kids can explore and that can be integrated into an electronics, physics or general science curriculum, which makes sense as these kits are generally more focused offshoots of electronics kits.
Typically, kits include a variety of parts that attach to the computer's breadboard/circuit board, such as various sensors, LEDs, switches, buttons and more.
Following included instructions and tutorials, kids can then learn to assemble various types of circuits and devices and can then learn to control them using their now-assembled system.
Learn to Code
One of the most useful things that kids can do with build your own computer kits is to learn to code on them.
Most good kits come with a variety of coding languages and environments pre-installed, usually Scratch and Python but, occasionally, others as well, and often include coding courses that allow kids to follow along and learn how to control their newly assembled device.
For kids who may be interested in coding but get frustrated or fidgety with more theoretical courses, a kid's computer kit can be a great hands-on and practical introduction to the world of code.
Bottom Line
Although not the most popular electronics kits around, build a computer kits are relatively inexpensive, quite useful and capable of teaching kids coding and the basics of electronics.
While you may have to do a little shopping around to find one that's well-designed and not too frustrating, a good quality kit can ultimately be a great educational gift for STEM-oriented kids that can help them succeed in the long term.
FAQ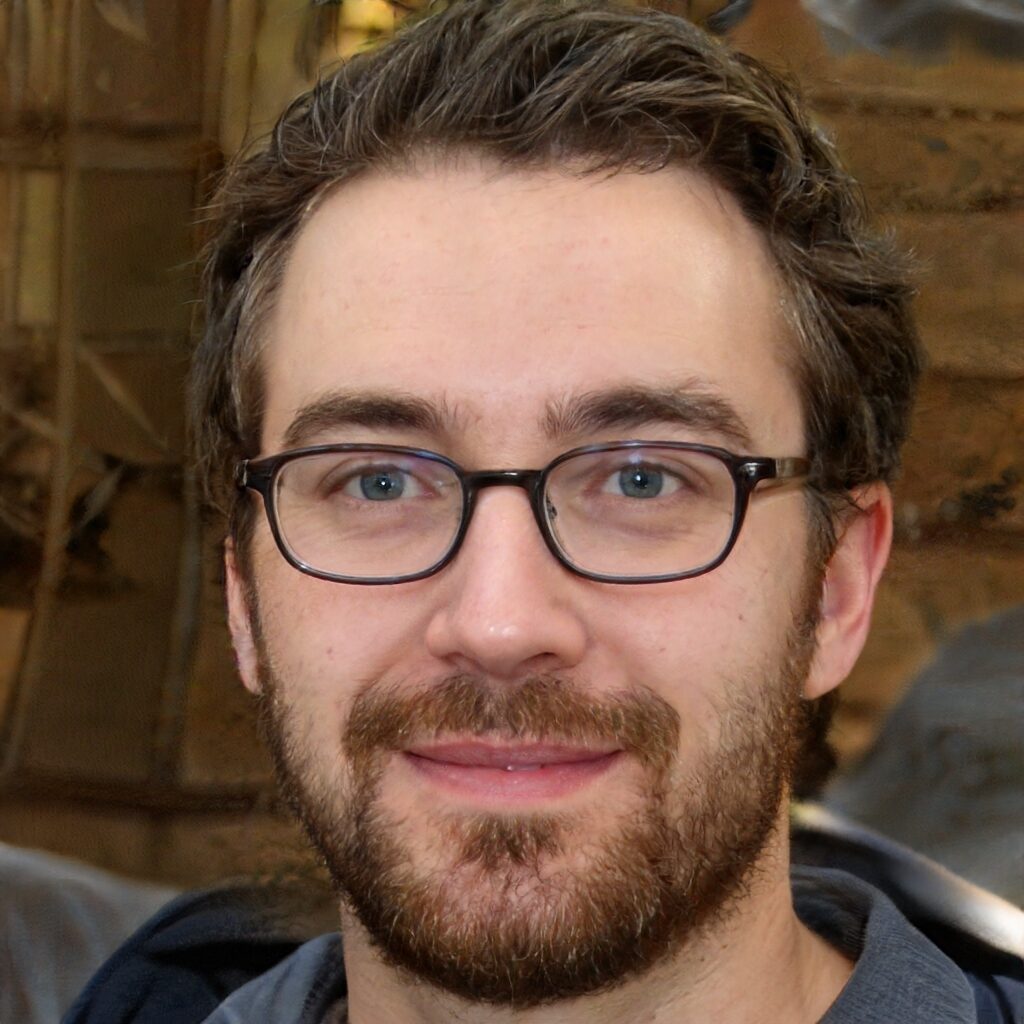 About the Author
David Belenky is a freelance writer, former science and math tutor and a tech enthusiast. When he's not writing about educational tech, he likes to chill out with his family and dog at home.