If you went to elementary school in the last 30 years or so, chances are good you are familiar with the Accelerated Reader program.
Many parents have fond memories of the program, which encouraged them to go out, find and read books that appealed to them based on their interests, rather than being on a pre-approved reading list.
For those who choose to homeschool their own children, it is perhaps a little disappointing to find out that the now-digital Accelerated Reader program (and all its useful insights about student reading skill) is not readily available to homeschooling parents. 
Luckily, it's not impossible to create and implement a good reading incentive program for your homeschool.
In the post below, we'll discuss some of the ways this can be done with the help of some useful and inexpensive apps or, if you're willing to put in some time, work and dedication, for free.
What is the Accelerated Reader program?
Created by Renaissance Learning Inc., Accelerated Reader is the trademarked brand name of a reading monitoring and management program that is designed to encourage independent reading in kids. 
Accelerated Reader is a well-regarded and popular program used in schools across the United States and around the world, and its levelling system can be found in many bookstores and libraries.
What is the purpose of Accelerated Reader?
Accelerated Reader is, perhaps, best known for its quizzes but it is also actually quite good at doing a couple things.
First, it encourages kids to independently read. The program is designed to give students significant freedom in choosing what they want to read, awarding them varying AR "points" for completing books as they go along.
Secondly, it reports back to their teachers, giving them information about the relative complexity and grade-level of the reading material the student has chosen, as well as whether the student has understood what they've read or not.
Based on this information, teachers can get a better picture of the student's reading level and development over time.
How it works
The Accelerated Reader program allows students to choose their own books and gives them a short comprehension quiz afterwards. Based on student response, teachers then know if a student has understood what they've read.
At the same time, all books listed in the program are assigned an Accelerated Reader number, which roughly corresponds to grade level.
After finishing a book and completing a quiz, a student is awarded a certain amount of AR points, the exact amount of which depends on the complexity and length of the book read.
The more they read, and the more they challenge themselves, the more points they get – a simple and effective incentivizing concept.
The combination of the quiz results and the specific number of the book read allows teachers to more precisely track student progress and determine if they're reading at an appropriate grade level.
For example, if a sixth-grade student chooses to read Harry Potter and the Philosopher's Stone, the AR number is 6.0 (6th grade level) and the student does poorly on the comprehension quiz (meaning the student has not totally understood what they've read), it may be an indicator that the student is reading below grade level.
The teacher can then redirect the student to a similar but easier alternative or begin intervention.
On the other hand, if a fourth-grade student chooses Harry Potter and the Philosopher's Stone and does well at the comprehension quiz, it may indicate that they are reading significantly above grade level.
Hold on, this seems like it could be very useful for homeschools
Accelerated Reader is a very useful reading incentive program and is quite well-designed for learning, which is why it is commonly used in schools.
It teaches students that all books have value, encourages them to select their own books and, through its points system, can get them challenging themselves to read more complex books.
It also provides more detailed information to educators about how an individual student is progressing compared to grade level and gives some insight into their reading comprehension skills.
All of this can be very useful in a homeschool, where many parents are often caught between wanting to encourage their children to have more freedom but also want them to develop and succeed academically.
Sadly, for now at least, Accelerated Reading is still only available to schools, leaving homeschoolers more or less on their own.
Can I make something like an Accelerated Reader program for my homeschool?
The good news is that, while there isn't yet an Accelerated Reader option available for homeschools, with a little work parents can build and customize their own, somewhat similar, reading incentive program.
They can then use this incentive program to encourage their children to read books they're actually interested in and challenge themselves a bit, while being able to keep an eye on their reading development.
The first step in doing so, however, is to break down and understand the general components of a good reading incentive program.
Let's break it down…
There are four main components to that we think parents should focus on when trying to create their own reading incentive program. 
Selection of Books with an indication of their grade level
The first thing parents will need is access to a diverse selection of books, divided up by reading level. This will allow students to pick the books they like while still giving homeschool parents an idea of how their student's choice compares to their approximate reading grade level.  
Comprehension Quiz
Although not every student's favorite part of a proper reading incentive program, quizzes are intended to figure out if a student has actually understood what they've read, letting educator's know if the reading material is beyond the student's ability or not. 
To test reading comprehension, parents will therefore also need to find or create some kind of short quiz for each book touching on its main ideas. 
Points for Completing Books
An incentive program needs, well, an incentive to encourage kids to keep reading and keep challenging themselves.
Awarding students some kind of points, badges or stickers can be a fun motivator that makes reading development and practice into more of a game. 
Tracking and Interpreting Results
Finally, a reading program can yield a lot of useful information for parents, including what students are reading, the relative difficulty of what they are reading and if they understands what they're reading.
All of this information can help parents better guide students along in their development, and subsequently parents will need to implement some kind of progress tracking system that can take all of this into account and keep records so that progress can be measured over time.
Ready Options to Help Create an Incentive Reading Program
If it seems that putting all this together can be a little work, that's because, well, it is.
The reason Accelerated Reader is so popular in schools is because it puts all the above features into a convenient digital package.
That said, for homeschools looking for an easy and convenient reading incentive program, there are a few options out there that can replicate the experience pretty well. 
By and large these programs are well made, easy to use and fairly inexpensive and can therefore serve as a ready-to-use option for those who run busy homeschools or otherwise have packed schedules and need help automating and managing all the moving parts of such a program.
Their main drawbacks tend to be that they don't always contain quizzes for every book they offer, which means that parents may have to seek out or create their own.
ReadingIQ
Price: $7.99 per month
Free trial: ✅
ReadingIQ is a digital library for kids ages 2-12 that contains most of the essential features that we think parents would need to build their own AR program at home.
Students can choose from over 7 000 titles across a variety of genres and grade levels, and the program's selection includes a mixture of classic titles and high-interest books from Disney, Marvel, Pixar, National Geographic and more.
ReadingIQ also has a built-in incentive system in which students can earn badges and stars as they read books. 
In fact, the reward system doesn't just reward students as they complete books, but it will reward them for hitting certain pre-set goals in reading, such as reading a certain amount of pages in a certain amount of time or completing daily challenges.
This system can actually be a little bit better for encouraging reluctant readers, in our opinion, since it tends to set more short term, achievable goals compared to completing a whole book. 
Reading IQ also supports a variety of ways to reassess the relative difficulty of books, such as Lexile scores, Scholastic Guided Reading and even Accelerated Reader scores, which allow parents to better understand the relative grade appropriateness of what their students are reading.
Some of the books also contain a built-in quiz, called Show What You Know, which can serve as an assessment of reading comprehension. Although this feature doesn't yet extend to all its books, it does cover many and new quizzes are continually being added. 
Finally, ReadingIQ gives both parents and kids the ability to track and monitor reading progress. It allows parents to track what their students are reading and the relative difficulty of the material they are reading.
On the downside, although decently sized and containing a lot of high-interest reading material, ReadingIQ's library is more limited (7000+ books) than other digital libraries. 
Similarly, the quiz function of Show What You Know is still limited to a selection of its titles. This means that for certain titles parents may need to generate their own quizzes.
Overall, however, for less than $10 a month, ReaderIQ can give parents most of the technical functionality of an AR program right in their homeschool while giving students access to some fun and interesting books to read.
Check out our in-depth review of ReadingIQ
Or
Epic Reading App
Price: $7.99
Free trial: ✅
Epic is a reading app aimed at kids ages 2-12 that can also provide homeschool parents with some of the functionality of an AR program.
Epic contains an extensive catalog of high quality digital books (well over 40, 000 titles) that, like ReadingIQ, can also be helpfully organized by reading difficulty measures, with the app using Accelerated Reader and Lexile Measures to do so.
As kids use Epic and read their books and hit a variety of preset goals, they are awarded badges and unlock achievements, tracking and recognizing their achievements much in the way the AR program would do with points.
Certain books in the library (although, again, not all) come with multiple choice quizzes and assessments that parents can assign or access, giving the app the ability to test and track reading comprehension for many titles.
Finally, parents have access to a fairly comprehensive progress tracking environment, where they can get access to the books their children have started, the books they've read, reading difficulty, quiz scores and more.
On the downside, while Epic does contain tens of thousands of titles for kids to explore and is growing, it is still by definition limited in selection.
Similarly, not every book it offers has a quiz function. While Epic offers a teacher's account that allows educators to create their own quizzes, these accounts (and their features) are not available to homeschool parents.
That said, while it isn't a perfect system, Epic does offer a large digital collection of books kids will love with quite a few features that parents can use to replicate most of the program at home. 
Read our review of the Epic Reading App
Or
Some Resources for Reading Quizzes
If you have access to graded reading material, such as the above programs or are a fan of the local library, and just need a little help finding good quality quizzes and tracking them, there are a couple solution out there. 
ReadnQuiz is one such program.
While it doesn't have access to any books per se (unlike the digital libraries above), ReadnQuiz does provide access to a wealth of online quizzes for a variety of books (over 50,000+ as of writing) created by teachers and librarians, and offers fairly complete progress tracking using Lexile scores. 
Originally developed for schools, the program is available as a homeschool edition for about $29.99 yearly ($2.50/month) and has a 30 day free trial.
Alternatively, parents can check out Book Adventure.
A once popular alternative to AR, it has been relaunched and offers professionally developed book quizzes (about 40,000+ as of writing), progress tracking and rewards for students,
A little more expensive than ReadnQuiz at $49.99 per year ($4.17/month) , it does include a variety of other language arts features, such as spelling, vocabulary and writing development functions.
The program costs about $49.99 per year per student and has a 7 day free trial.
Can I build an incentive reading program at home for free?
It is certainly possible to create a home incentive reading program system for very little money.
Keep in mind that doing so can take a lot of effort and time and it does depend heavily on parental (and student) consistency and recordkeeping.
But if your budget is stretched thin and you can't afford a program to do it for you here's a way you can create an incentive reading program on the cheap:
Getting Books and Organizing them For Homeschool Use
The first step for interested parents is to find a resource with a good selection of books for kids to look through.
Obviously, the best and least expensive way to do so is through a public library. Kids can find the books they are interested in and take them home.
At home (or even at the library on a smartphone), parents can then use the Accelerated Reader Bookfinder tool to figure out the appropriate grade level and points for each book.
Quizzes
Books in hand, parents will have to find a way to create their own quizzes in order to test reading comprehension. 
If they don't feel like spending money on the above quiz options, with a little googling, parents may find quizzes and reading comprehension tests available online for some books. They may also find helpful summaries from which they can derive big picture questions. 
In many cases, however, they will have to read each book and come up with their own questions (we did say it could be time consuming).
Tracking and interpreting results
Finally, parents will have to track and put together the information in some kind of meaningful way.
A good way to do this is with a spreadsheet that includes:
The name of the book
Its reading difficulty score from Bookfinder
The number of points earned by completing it
Quiz Results
(Optional) Start and end date to track speed
This might look a little something like:
Although a very manual process, the end result should give parents a good idea of how students are progressing and, with a little thought, exploration and intuition, an idea of their reading level compared to grade standards.
Bottom Line
Accelerated Reader is an excellent program that has helped millions of kids develop a love of reading over the years and has been no less a boon to teachers and librarians in the educational system.
Sadly, the program is not available for homeschooling parents.
Although not a perfect 1:1 replication, with a little hard work or the help of a few well-designed apps, it's not too difficult to create an alternative reading incentive program at home.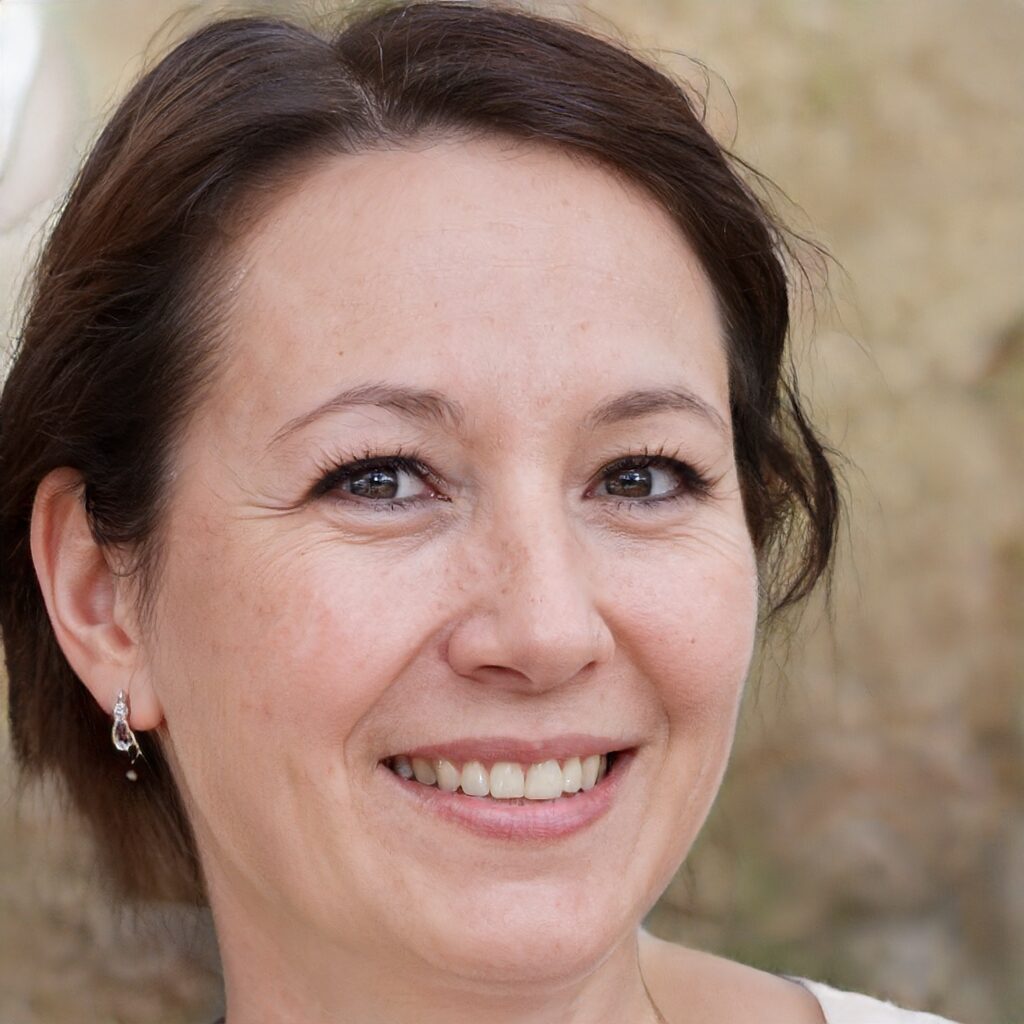 About the Author
Anne Miller is the editor of The Smarter Learning Guide and is a passionate advocate for education and educational technology. A mom of two, she majored in English Language and Literature and worked as a substitute teacher and tutor for several years. When not writing she continues to root for the Yankees and the Giants.