From tea enthusiasts to marathon runners, these days there's a subscription box for everyone and everything. These monthly boxes deliver new products to your door every month, letting you explore and try things you may never have tried otherwise. Wrapped up in nicely decorated boxes, often with gift-wrapping and lots of little surprises inside, it really is like getting a monthly present to yourself.
Adding to the list, as parents know, there's no shortage of educational subscription boxes. There are subscription boxes to help teach science and technology, coding, electronics, biology and more. After a little bit of Googling, many parents and educators are happy to find that there are a bunch of companies offering monthly book boxes for kids for as low as $17 a month.
An assortment of books delivered to your child every month that will get them excited for reading, all for (around) the price of a movie ticket and popcorn? Sounds great, where do I sign up?
Well, hold on. Even a $15 a month box can add up if you sign up for six or twelve of them ($90 and $180 respectively, before shipping). So, before you open that wallet we think it's worth taking a look at what these services really have to offer, what they cost, and how to decide if they are really right for you.
Monthly Kids Book Boxes: The Good, The Bad & The Ugly
Before you can decide if book boxes are worth buying for your family, you should probably know a little more about their benefits and drawbacks.
Advantages of Subscription Book Boxes for Kids
Convenience
While we all love a gently lit bookstore with comfy chairs and maybe even a fireplace to read by, let's face it – we don't always have the time or energy to go down to one to find something for your kids. And, in today's busy world, you don't always want to spend a lot of time hunting around Amazon to try and find something good for your child to read that month.
Subscription book boxes can be really convenient as your kid's books will be delivered automatically every month, giving you more time to do the things you actually want to do. Monthly book boxes are also curated, sometimes even by teachers, experts and book enthusiasts, so you don't have to spend a lot of time reading user reviews to find something interesting and kid-friendly.
Savings
Typically, companies that offer book boxes are buying those books in bulk from the publishers or wholesalers and can therefore pass along the savings by selling you books at a discount. There can be even better savings if you consider book boxes that include multiple books in each package.
Once you factor in any included goodies like stickers, magnets or activities, these subscription book boxes can represent some pretty good value and savings.
To show you what we mean we'll use findbookprices.com, a website automatically compares bookstore prices to determine an approximate average price, and compare the results with a typical Lillypost mixed book box containing three books.
| Book | Averaged retail price | Lillypost Month to Month Box Price | Savings |
| --- | --- | --- | --- |
| Book 1: Nobody Loves a Cactus | $10.59 | — | |
| Book 2: Good Morning Farm Friends | $7.19 | — | |
| Book 3: Bearnard's Book | $12.36 | — | |
| Total | $30.14 | $19.95 | $10.19 |
As you can see, other than the time it can save you to find, review and buy these books on your own, overall a gift box can also save you some money. And that's before we factor in shipping, various toys and goodies and options like gift wrapping.
Great gift item for kids
Subscription book boxes often come in really nice boxes and many even come with individually gift wrapped books. Many also include a variety of surprises and goodies in each box, making the whole experience a lot like opening up a Christmas or birthday present every month.
This makes them a very enjoyable and exciting monthly experience for any child.
Disadvantages of Book Boxes for Kids
The Initial Cost Can Be High
Subscription book boxes for kids typically range from $20-40 with shipping. While you can buy month-to-month packages, they cost more and parents are encouraged to subscribe to a multi-month package. That makes sense from a gift giving perspective, a one-time gift is a nice present but giving a child a year of reading, where they get a present to open every month. Well, that's simply a better present.
When figuring out if it fits your budget remember that companies mostly present their pricing in terms of monthly packages to get you to buy and, as with most things, it's on you to dust off your calculator and do the math yourself.
So if you want to buy a year's subscription to that really nice $20 book box (add another $5 shipping), it will cost you $300 all told.
As mentioned above, while these boxes do give you a savings on books, they still represent a fair amount of money.
And be aware that these subscriptions are pre-paid. You're not charged per month, you typically pay the full cost at check out.
Which leads to the next thing to be aware of….
Cancellation and Auto-renewing Subscriptions
Typical of subscription services, a good number of these monthly book boxes for kids auto-renew. That means at the end of your subscription period, unless you tell them otherwise by cancelling or emailing them, they will bill you again for the same subscription package. Meaning if you buy a 6 month subscription and forget to stop the renewal they will charge you another 6 months automatically.
Being busy parents ourselves, we're not particular fans of this and have frequently highlighted companies that do not have autorenewing subscriptions in our reviews (and noted those that do as a drawback).
Linked to this, because these subscriptions are pre-paid, cancellations are a bit of an issue. Because you paid ahead of time, often you will receive all the packages you ordered whether you still want them or not. Cancellation, in this case, means they just won't renew your next subscription term at the end.
It's best to be aware of this and treat any advertised cancellation policy as really a way turning off automatic subscription renewal.
So is a subscription book box is right for my child?
Now that you're aware of some of the pros and cons of kids subscription book boxes in general, you may be wondering if a monthly book box is right for your child.
A love of reading is one of the most important things kids can develop in their childhood. With an assortment of kids books delivered right to your door, the great hope of parents is that these delightfully packaged and curated book boxes will entertain and help kids engage with reading. By getting kids to read more and making reading a more fun experience, the idea is that these boxes will ultimately help kids develop better reading skills.
That's a pretty broad goal and, as any parent can attest. Not all kids are the same nor are they always at the same reading level.
Before you decide to sign up, we therefore think it's probably a good idea to think about your child's relationship with reading.
Is your child an avid reader who will go through several books in a month or are they a more reluctant reader who maybe has a harder time connecting to reading?
Thinking about these questions can not only help you decide if a subscription book box is worth your money , but it can also help you figure out what type of book box would be best for your family.
Wait, there are types of book boxes for kids?
In our experience in reviewing educational products and services, there are two kinds of subscription book boxes out there.
The first type of box, which we call book-oriented boxes, focuses more on reading and literacy and tend to send out several books inside each box. Usually, there will be fewer goodies or activities in these boxes, and instead your child can expect to get a good number of books to read that month.
The other, which we call craft- or activity-oriented book boxes, usually includes fewer books (usually one book) and put more of an emphasis on crafts and activities that your child can do that are broadly related to the theme of that month's book. The idea here is basically to enjoy themselves and connect more to reading and literacy.
So which type should I consider?
To help you figure out which type of book box is best for your child, broadly speaking, we've compiled this little table:
My child is more of a(n)
Avid Reader
Reluctant Reader
And when it comes to books…
They devour them like I'm serving fresh baked cookies!
They have a harder time get excited about and/or finishing books and would rather play
My goal is to…
Give them something to read, alleviate boredom
Try and get them to love reading more than they do now
So I should look for a…
Book-oriented subscription box
Activity-oriented subscription box
Because…
With several books offered per month, you'll get the most variety and number of books possible, giving you the best value for money
Activity boxes make reading into a fun activity that adds elements of fun, positivity and excitement to something they are struggling with or with which they may have a negative association.

Plus it makes getting a book every month feel like getting a nice present, especially if it's gift wrapped.
But look out for…
If they already have certain books at home, sometimes you'll end up with duplicates

Look for plans with built in flexibility in case their reading level, tastes or interests change
Make sure they don't get over focused on the activities and not the reading.

Also, price and shipping and handling of activity-oriented boxes tend to be higher due to the weight and cost of materials
So, when should I not consider a subscription book box?
If you're looking to encourage reading or have an avid reader in your household (or want one) then a monthly book box makes a lot of sense and would be a great gift for your child.
However, if you're just looking to entertain a bored child who is stuck at home (and have them learn something on the sly), given the cost of a prepaid subscription box you might want to think about alternatives.
When you're talking over $100, there are a number of more cost-effective and fun alternatives out there that can both alleviate boredom and help your child learn something in the process. Some alternatives are:
Robotics
VR and educational games and apps
And if you're set on getting a gift box you can always subscribe to a month to month book box plan anyway.
How do I figure out if a particular book box is good for my family?
If you've decided to subscribe to a book box for your kids, that's great!
Assessing which specific service is a bit tricky since there is a wide variety of subscription book boxes. It's not always so easy to figure whether they are always a good value or not, and even with all of our experience it took a lot of time and effort compiling our list.
Each family needs to look at the particular offering – content, rules, cost, flexibility, etc – to decide if it is right for them.
Here are some questions you can ask when looking at them that might help:
Are these books my child will actually read or care about?
Ideally you want to align the subscription with the interests of your child or make sure that books and/or activities included are interesting enough to care about, something especially true for younger readers and toddlers. Some companies will tailor their book boxes to your specific interest, but most often it falls on you to do research.
One way is to check out the company's Instagram or Facebook and check out what was included in past boxes.
These companies regularly post the contents of their boxes and are pretty happy to have users submit photos of their kids opening them up and spreading everything out so you can get a good idea of what type of books you might get.
What kind of goodies can I get and are they worth it?
Subscription book boxes tend to include a variety of goodies other than books inside their boxes to help kids get excited and connect to reading in a more positive way. Depending on the company and their raison d'etre, you might receive anything from stickers to a whole arts and crafts kit.

Figuring out how much these are worth to you really depends on your values and how much you really think your child needs these kinds of things.
An avid reader may not care about such things and be more interested in how many and what kind of books they're getting, whereas a more reluctant reader may benefit from a more positive experience brought on by getting some fun toys and crafts that are linked to the reading material.
What is their policy towards families with multiple children?
Some companies recognize that bigger families exist and have kids that might be around the same age, and therefore go to some length devising various add ons, special deals and upgrades. They may, for example, include extra books or give you a price break on a second subscription.
If you have several children, how much this applies to you ultimately comes down to how well you think your kids will share a gift wrapped box of surprises. Given our own experiences in the matter, we made sure to note which companies have deals for multiple kids in our reviews.
What kind of Flexibility do I need in my subscriptions?
Life as a parent is anything but predictable, so when you consider a subscription book box, you should always look into the details of the company and assess how flexible each is regarding their monthly plans.
Every company is different and differ in how accommodating they can be to families. As we did in our reviews, we suggest that you consider looking into things like:
If the company offers a variety of packages aimed at different ages or interests, how easily they will let you switch between them
The ability to pause subscriptions for a period of time, and how long
What their policy is in the event you already own the books they sent you
Do they auto-renew subscriptions and how long do they give me to cancel it?
Final Thoughts
Monthly book boxes are a great way to get kids reading more. They can really boost your child's library and even give reluctant readers a positive reading experience every month.
Whether they are right for you really depends on your situation, your needs and the needs and interests of your child. Because they are an up front cost that are not easily refunded, they do represent a significant purchase and some thought should be given as to whether they are right for you.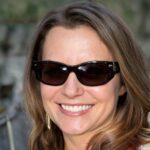 Jennifer Keenes is a writer and a new mom living in Florida. She studied education and, prior to becoming a freelance writer, worked as a substitute teacher at the elementary and middle school level. She is a big fan of the beach, working out and homeschooling her two daughters.
Jennifer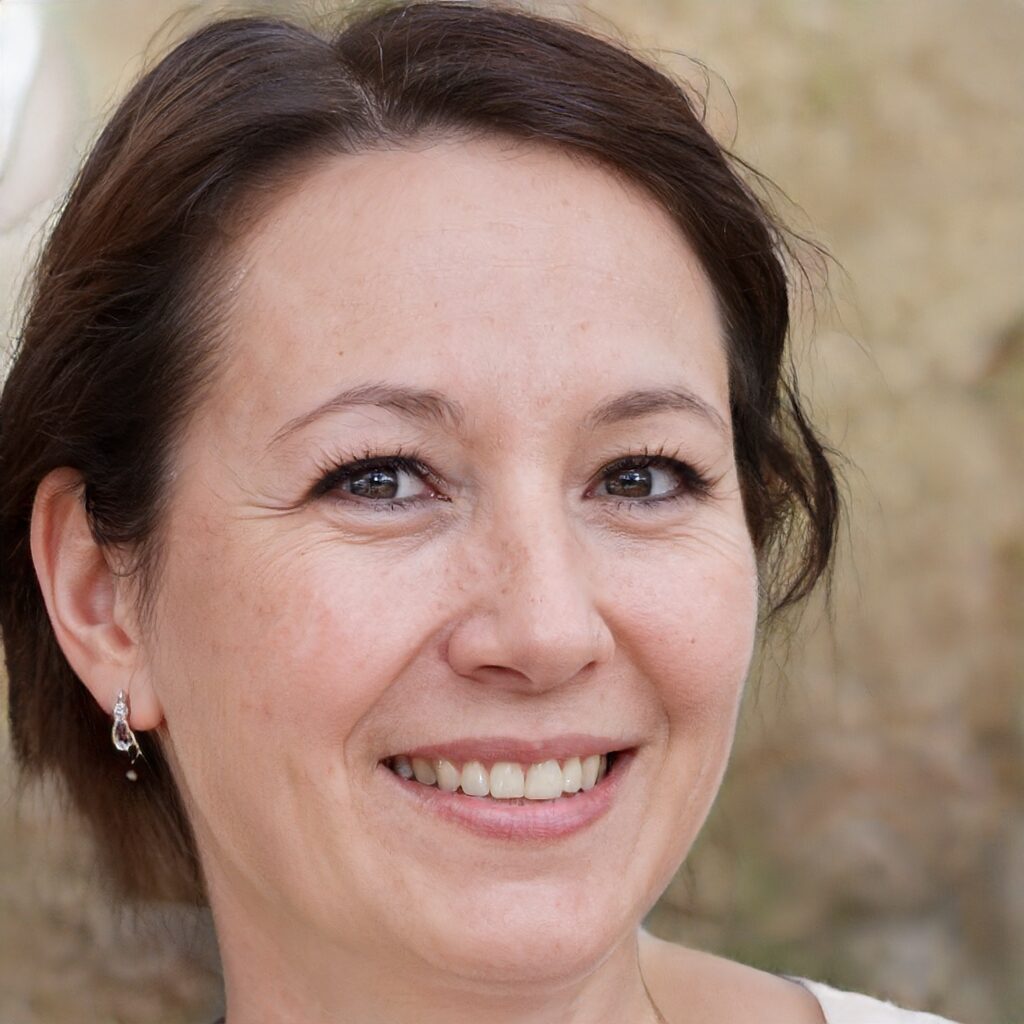 About the Author
Anne Miller is the editor of The Smarter Learning Guide and is a passionate advocate for education and educational technology. A mom of two, she majored in English Language and Literature and worked as a substitute teacher and tutor for several years. When not writing she continues to root for the Yankees and the Giants.