3D design can be a really cool and interesting way of adding a little STEM to your kids' learning and use technology to bring your child's wildest ideas to life. 
A safer, more portable and more affordable alternative to 3D printers, 3D pens give kids the ability to draw in three dimensions by letting them freehand draw with plastic. 
This technology lets them turn whatever comes to mind into an actual, 3D physical object they can touch and hold, making a 3D pen a great way to encourage and develop a child's creativity, imagination and even spatial reasoning. 
With so many 3D pens on the market, with many different features and capabilities, it can sometimes be a little tricky to find the right pen for your kids.
To help out, we've checked out and analyzed quite a number of different models from different companies, comparing their functions and features, and put together a list of what we consider to be the best 3D pens for kids currently out there. 
In a Rush? Check Out our Top Picks
Before You Buy – What We Look for In a 3D Pen for Kids
Price
Although the adage "you get what you pay for" can ring particularly true when it comes to tech, when it comes to kids products parents should always try and keep an eye on price.
In general, kids can be a little less careful with their technology and any 3D pen will probably get damaged or broken over time, possibly requiring replacement.
Similarly, kids' interests in and enthusiasm for technological gadgets (no matter how cool) can be a little more fickle than adults. While they may certainly love their 3D pens and make fantastic creations with it for quite some time, the device may one day find itself relegated to the back of a closet. 
While 3D pens aren't usually all that expensive, especially when compared to 3D printers and similar technologies, when it comes to kids we tend to favor 3D pens that cost under $75 or so. 
Lower Temperature
3D pens work by heating up plastic filament into a more liquid form and then extruding it from a nozzle, much like a glue gun.
To do so most 3D pens heat up to a fairly high temperature (over 175°C or 347°F). While they do have pretty solid safety features to prevent burns in adult users, they may still be somewhat dangerous for little hands. 
Erring on the side of caution, when it comes to finding 3D pens for kids, we look for those that operate at a safer temperature range that won't do as much possible harm to curious little fingers. 
Sensible Size
While they are roughly pen-shaped and handheld, as a result of the various heating elements and filament feeders contained within 3D pens can be a little large and bulky.
Because they tend to have weaker grips than adults, kids can sometimes struggle to properly hold and control a full size 3D pen, leading to poor performance and frustration. 
As a result, we favor 3D pens that are smaller, thick and easy to hold onto and keep stable. 
Filaments and safety
3D pens can generally accept a number of different types of plastic filaments, from durable but noxious fume-producing ABS to safer but more brittle PLA plastics.
When it comes to kids using 3D pens, obviously we looked for pens that use filaments that were as safe to use as possible.
In particular, when it comes to kids especially, we look for pens that at the very least use plant-based PLA filament, as it tends to produce the least amount of noxious smells and requires less temperature to melt, while remaining fairly durable. 
Durability
As mentioned above, kids aren't always the most careful with their possessions. As they get excited seeing their ideas come to life, for example, kids may drop their 3D pens or accidentally bang them against something hard.
As a result, we favor 3D pens with a more durable construction that can take some reasonable wear and tear.
Still Not Sure if a 3D pen is Right for Your Family?
For more information on 3D pens, their use, considerations when it comes to kids and what to look for, check out our Guide to 3D Pens for Kids.
Our Picks
3Doodler Start – Best All Around 3D Pen for Kids
| | |
| --- | --- |
| Pros | Cons |
| Super Low Heat and safe | Uses very particular (2.5mm PCL) filament that is harder to find outside the company |
| Uses nontoxic, no smell, eco friendly filament (PCL) that melts at lower temperatures | Uses short, precut filaments that need to be reloaded more frequently |
| Lots of accessories to work with | |
| Solidly built and relatively durable | |
| Super easy to use | |
The 3doodler Start is a pen created by 3D pen specialists 3doodler specifically for younger kids interested in 3D design.
The Start is designed to be as safe as possible, with a special cool-to-touch tip as well as a low-temperature heating element that hits a maximum temperature of 55°C/131°F.
To extrude plastic effectively at such low temperatures, the 3doodler Start uses a specific type of filament (PCL) that is designed to melt at 35°C, making it quite safe for kids as young as 6 to use safely.
Nice and thick with a relatively simple design, the 3doodler Start is easy for kids to hold and use. The pen is well-balanced and not too heavy, and is quite easy to draw with.
It's also quite easy to use as parents simply turn it on, insert a pre-cut length of filament and it will begin extruding at the touch of a button.
When in use, the Start extrudes plastic reliably and cleanly, if a little slower than some other models.
It doesn't leave much of a mess and in our experience didn't clog at all, despite having fairly clear instructions on how to clean it.
Further, 3doodler's specialized PCL was quite good at creating 3D models and left no odors that we could notice, although it did have a little more of a clay-like texture when extruded than other filaments we've seen. 
On the downside, there's no real option to attach a spool of filament to the pen – meaning you'll have to reload it periodically with filament sticks.

Also, the Start uses a proprietary, low-temperature PCL filament with an unusual diameter (2.5mm), which means you have to buy replacements from the company. While replacements are widely available and not all that expensive per se, the lack of generic replacement filaments does increase its ownership costs slightly. 
Overall, however, the 3doodler Start is an excellent way for kids to start getting into 3D design.
We also feel it is excellent value for money.
Not only does a Start Essentials kit provide you with a super safe 3D pen for kids that works well and is well made, but also includes different colored plastics, a doodle pad to keep things tidy, and an activity guide with some pretty cool ideas for doodling…all for less than $50. 
MYNT3D Junior 2 – Best 3D Pen for Younger Kids
| | |
| --- | --- |
| Pros | Cons |
| Small, thick and easy to hold – pretty ergonomic for small hands | Limited filament support – PCL only, does not support PLA or ABS |
| Very ergonomic for young kids – thick grip, short body and durable | Single speed, fewer features than other MYNT3D pens – more limited usefulness for older kids |
| Uses nontoxic, no smell, eco friendly filament (PCL) | |
| Uses common diameter filament, makes finding replacement packs pretty easy and more affordable | |
| Battery powered and easy charging – uses standard microUSB cable | |
MYNT3D is a well-known maker of 3D pens and accessories, and the Junior 2 is their 3D pen model aimed at younger kids.
The Junior 2 is quite safe to use, with no hot nozzle and a heating element that operates at 88°C/190.4°F. All told, there should be no real risk of burns with this 3D pen. 
Although its 88°C/190.4°F operating temperature means it runs a little hotter than the 3doodler Start, it is still quite a bit cooler than most other 3D pen models, yet also allows the Junior 2 to use standard nontoxic and environmentally-friendly PCL filaments, which can be freely and easily (and cheaply) purchased online. 
Short and thick, the Junior 2 is well designed for a child's small hands and is quite easy for them to hold and use.
In terms of doodling it works quite well and is easy for kids to get started with producing plastic designs, although with the low temperature it can take a bit more effort and practice extending those pens into more complicated 3D designs.
On the downside, being designed for younger users, it is a bit more of a stripped down pen – it has fewer features than other MYNT3D pens and only a single speed of extrusion.

Similarly, it can only support PCL filaments, so those looking to move into more advanced PLA or ABS modelling will have to upgrade to another pen later on. 
Overall, the Junior 2 is ergonomically designed for kids, safe to use and easy to learn, and its generic PCL filaments mean that its running costs can be considerably lower over time with a little shopping around.
Although not the most feature-rich option out there, if you have a younger child the MYNT3D Junior 2 can be a quick, affordable and safe way to get them into 3D design.

SCRIB3D P1 – Best 3D Pen for Older Kids
| | |
| --- | --- |
| Pros | Cons |
| Highly adjustable – kids can control temperature and can control speed to very fine degree (6 speed) | Temperature adjustment can reach higher temperatures and may require some more supervision |
| Easy to read display, large easy to use buttons | Corded |
| Supports different filament types (PLA/ABS) which increases its potential use | |
| Uses common diameter filament, makes finding replacement packs pretty easy and more affordable | |
| Battery powered and easy charging – uses standard microUSB cable | |
Bridging the gap between specialized 3D pens for kids and professional models, the SCRIB3D P1 can be an excellent option for older kids and teens who may want the flexibility to do a bit more with their pens.
Although a bit more advanced than the other 3D pens we've looked at so far, the P1 is still quite easy for kids to use. The device has a thick and easy to hold design, an easy to read display and simple, large and easy to use buttons that are easy to press.
The P1 also has an easy to read display that can indicate temperature, filament loading and other important pieces of information.
In terms of drawing, the P1 is smooth and pretty accurate, making it easy and simple to create works in both two and three-dimensions. In terms of speed, the P1 has what's called a stepless slider, meaning users can almost infinitely control the unit's rate of extrusion, increasing its precision and letting users stay in control regardless of their experience.
When it comes to filaments, the P1 supports both PLA and ABS filaments, allowing it to be used for a greater range of projects, and create more advanced objects, compared to 3D pens that only use PCL.
On the downside, the SCRIB3D P1 does operate at a higher temperature than the other models we've listed. Although it does have a variety of safety features to prevent accidental burns, a special ceramic nozzle and an auto-off function, this does make it less than ideal for younger kids and will probably require a little more parental oversight. .
Additionally, it is not a cordless or battery operated 3D pen. The P1 needs to be plugged in to work, and although it uses a fairly common and standard microUSB cable (of which there are many extended versions available online), this cord can get in the way from time to time. 
Overall, although not specifically designed for kids, the SCRIB3D P1 is an affordable, flexible and more advanced 3D pen option that can give older kids and teens a more precise, useful and fun 3D design experience.
At What Age can a Kid start using a 3D pen?
Generally speaking most manufacturer's don't recommend 3D pens for kids under 8 years old.
3D pens require a fair amount of motor control, an ability to remember to turn them off and clean them after use, and the maturity and restraint not to play around with their parts or plastic filaments that, while possibly nontoxic, aren't generally food safe.
That said, with their larger size and lower temperature heating elements, the 3D pens we mentioned and those like them are designed for use by kids slightly younger than 8, usually 6 and over.
However, it is important to note that while certain 3D pens can be safer and easier to use for younger kids, we still believe they must be used under proper adult supervision to prevent any potentially serious accidents.
How do I know if my child is ready for a 3D pen
Safety
Each child and their level of curiosity is different.
A 3D pen, even those designed specifically for kids, is a real electronic device with a variety of moving parts and extrudes liquid plastic and requires careful and responsible handling at all times.
As a parent you need to assess whether your child is responsible enough not to break or hurt themselves with a 3D pen, as well as make sure they can be trusted not to ingest, burn or otherwise hurt themselves with the liquid plastic filament when it is extruded
Dexterity
Typically weighing between 70 and 100 grams (around 2.5 to 3.5 oz), 3D pens can feel substantially different than a normal pen, which are typically only around 20 grams or so (0.7 oz).
3D pens are also far bulkier than regular pens, containing many different components inside, and so will feel different in a child's hand as they move around.
To see if your child has the grip strength and dexterity to use a 3D pen, under careful supervision we suggest giving them a C battery which weighs about 2.5 oz and is roughly the same diameter as a small 3D pen and have them trace a picture.
They should be able to hold it straight without too much wobble and should be able to trace lines carefully and precisely.
Interest
The last thing any parent wants is to buy a device like a 3D pen only for kids to ignore it and leave it unopened or unused.
To prevent this, kids need to have the proper context to understand and appreciate a 3D pen.
In particular, they should be able to freehand draw fairly fluidly, enjoy doodling and understand the essential concept of dimensions, particularly 2D vs 3D objects and their distinctions when producing a drawing.
Why Shouldn't I buy a Regular 3D Pen for my Kids?
It's true that traditional 3D pens have a variety of advantages to them compared to those specifically designed for kids.
They're easier to find, more flexible and able to use many different exotic filament types, and they're designed for precision and use rather than safety, meaning they can be used to make far finer 3D items.
That said, most 3D pens are intended for users who can properly assess their dangers and can be relied upon to use them safely.
These pens operate at high temperatures, are thinner and harder to hold and often use filaments that release bad smelling, potentially noxious fumes.
As a result they aren't always a great choice for kids, particularly younger kids between 6-10.
Most 3D pens designed for kids, on the other hand, operate at a lower temperature, making them inherently safer for kids who may idly want to explore the pen and its components.
They use non toxic plastics that tend to release fewer noxious fumes and they tend to be designed to be easier to hold and use and to fit comfortably in kids hands, which can prevent needless errors, increase enjoyment and reduce frustration overall.
Compared to regular 3D pens they also tend to be relatively inexpensive, they don't require as much of an investment of money and can be easily replaced later on if a child wants to step up their 3D game.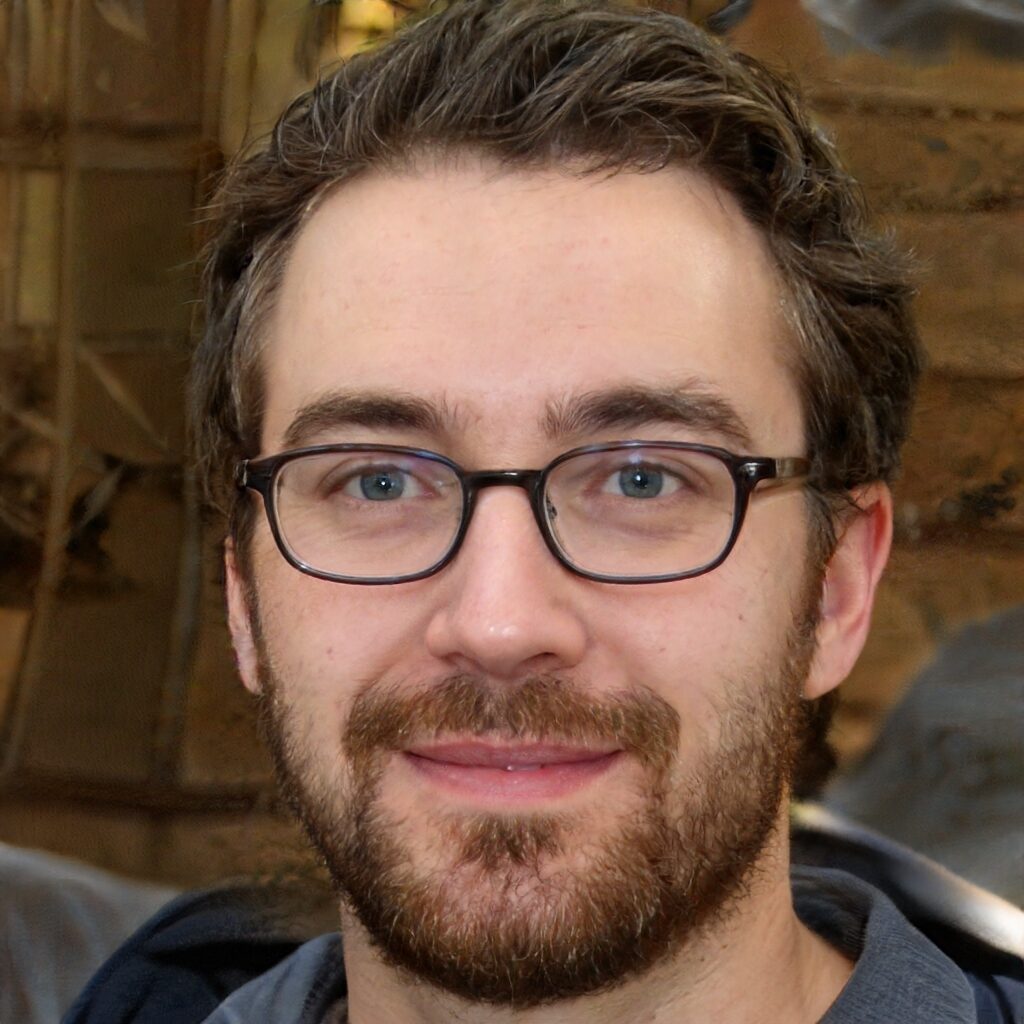 About the Author
David Belenky is a freelance writer, former science and math tutor and a tech enthusiast. When he's not writing about educational tech, he likes to chill out with his family and dog at home.