Note: Where mentioned, prices correct as of writing, all prices in USD.
The unfortunate reality of homeschooling is that not every parent necessarily has the time to teach every course themselves.
As a consequence, digital and online homeschooling programs have become quite popular in recent years, guiding students through engaging, multimedia-rich lessons and practice, while allowing parents access to a host of powerful digital tools to keep track of and manage the learning process.
Switched-On Schoolhouse by Alpha Omega Press, was one such digital program that became popular in the homeschool community due to its effective and thorough lessons, powerful course management tools, offline/online capabilities and strong Christian worldview. 
Unfortunately, in recent years, AOP has decided to discontinue Switched On Schoolhouse, leaving those interested in its method of study (or those already using it) looking for alternatives.
To help out, we've decided to take a look at Switched On Schoolhouse, the features that made it popular, its pros and cons and some alternatives that interested parents can look at and use instead.
What is Switched On Schoolhouse?
Switched-On Schoolhouse (SOS) was a digital Christian homeschool program produced by Alpha Omega Press (AOP).  
The program offered Bible-based courses in Math, History/Geography, Language Arts, Bible Studies and Science for students in grades 3-12.
A computer-based program, classes were taught using recorded video, and students could make use of fairly advanced digital practice tools, assessments and games, all of which not only made learning more interesting and engaging for students but also helped ease the burden on busy homeschooling parents by providing more capable and effective self-study methods.
Further, as it was a computer based program, homeschooling parents were able to enjoy many of the flexible and time-saving options that a digital curriculum could offer, such as automatic grading, progress tracking, scheduling, lesson planning tools and more.
As opposed to most other digital homeschool curricula out there, Switched On Schoolhouse was hardware-based, with yearly curricula delivered to users on a USB key (and CDs in earlier editions).
As a result, parents could buy the material on these physical media and students could work offline or online, depending on need and preference.
This made Switched-On Schoolhouse ideal for parents who live in areas where internet access is less reliable, parents who prefer not to leave their students with an internet-enabled device for long periods of time, and those who simply prefer to own their curriculum rather than subscribe to it on a monthly basis. 
What Features Did It Have That Homeschools Loved?
Value for Money
In terms of price, a year's learning in Switched-On Schoolhouse cost about $99.95 per subject or $459.95 for a complete 5-subject set – Bible, Math, History & Geography, Language Arts, and Science – and typically less depending on sales and special offers. 
There were also a variety of electives that parents could purchase (around 84 or so, in fact), ranging from American Literature, French and Phys-ed all the way through programming, computer science and IT.
Overall, this pricing structure made Switched-On Schoolhouse, like many other digital curricula, a fairly good deal for parents interested in its model, as they could pick up a year's worth of learning for far less than a comparable curriculum box service. 
In addition to the courseware, parents would, of course, also be able to access all the digital tools on offer to help manage their homeschool more effectively.
Yet, despite its price, the curriculum was pretty solid.
AOP is a well known publisher of high quality, Christian homeschooling materials, and Switched On Schoolhouse was no different, being quite popular and acclaimed for its rigorous and comprehensive curricula
Media-rich, accessible lessons from a respected Christian curriculum provider
Switched-On Schoolhouse helped turn sometimes tricky subjects like Math, Science, History and more into something like a self-study program for students. 
Parents could assign lessons that would use a combination of voice over, text, pictures, animations and more to teach students the required material in a clear and effective manner.
By using a combination of media (voice, text, animations, video clips, etc), these lessons were both more engaging to students and, although a bit robotic-sounding at times, the program could read text aloud with a text-to-speech function, making it a more accessible program for students with dyslexia, reading difficulties or visual impairments that made reading on the screen more difficult.
Finally, as Switched-On was created by Alpha Omega Press, Christian parents could rest assured that they were receiving curricula with a strong Biblical worldview that could fit within a faith-based homeschool. 
Independent Learning
Switched-On Schoolhouse, as we mentioned, allowed students to engage in more independent learning, with its interactive and media rich lessons and digital practice/assessments. 
For some homeschooling parents, particularly those with several students or with otherwise busy lives, SOS was a valuable time-saver, allowing them to assign lessons and work and to generally step back into more of an oversight or lesson management role, rather than having to teach the material directly.
Consequently, parents could leave more of the direct teaching and practice to Switched On Schoolhouse, meaning they had more time to devote to their other kids or the many other day-to-day tasks that needed attending to.
Reporting
Through its built-in student reporting tools, Switched-On Schoolhouse allowed parents to keep track of how their students were progressing, what daily work and tasks were being accomplished, how long they spent on tasks and games, as well as how they were doing in each subject, thereby allowing them to fine-tune their student's learning as needed. 
In addition, SOS allowed parents to keep more efficient records of student progress, including the ability to automatically generate grade reports and report cards.
Custom Course Builder
In Switched-On Schoolhouse, parents could select and integrate units and different assignments from various different SOS curriculum into their lessons, allowing them to more or less freely customize or even create whole new courses as they'd like.
This feature was ideal for parents who were looking for a little more flexibility and control over their homeschooling, as well as those who were following different homeschool philosophies and methodologies.
Alternative Assignments and Quizzes
One thing that parents seemed to like about Switched On Schoolhouse was the ability to provide alternative assignments and quizzes to their students.
If a parent didn't like a particular test or assessment, or if a student needed a second chance at a test, parents could swap in or supplement an alternate version for just about every course SOS offered.
Some Pros and Cons of Switched On Schoolhouse
Although a popular homeschooling option, as with anything else, Switched On Schoolhouse was not a perfect solution and had its advantages and disadvantages for parents and students.
Pros
Made Learning far more independent
By providing digital lessons, practice and assessment, students could go through their lessons much more independently, allowing parents to shift back into an oversight role and freeing them to focus more of their time and energy on other matters instead of having to plan and teach lessons themselves.
Digital course access and curriculum
Because Switched-On Schoolhouse was a digital curriculum and management platform, it made learning a lot easier to manage for both students and parents. 
With everything accessible from a computer, there were no no paper books or other materials to keep track of, store and manage.
Automatic grading
Grading assignments and practice sheets is rarely a parent's favorite part of homeschooling. When it came to multiple choice and similar questions, SOS could tally student answers in real time, providing grades for each assessment and keeping track of the results for parents.
As a result, 85-90% of grading could be done automatically, saving valuable time and considerable effort on the part of parents.
The only issue was with written answers that could not be automatically graded by the program, although SOS would offer a suggested response parents could compare student answers to, making grading a little simpler.
Offline studying
Because it kept everything offline, students could continue to learn and save their work even if the internet went down.
Strong Christian learning with high quality curricula
Alpha Omega Press is one of the leading providers of Chrsitian homeschooling curricula around, and has a reputation for delivering in-depth and fairly rigorous courses, such as their Horizons math program, for example.
Parents who used Switched-On Schoolhouse could not only be assured that they would receive a high-quality curriculum, but also one with a strong Biblical worldview that could fit their homeschooling philosophy. 
Cons
Hardware could get damaged
While some parents may have preferred CDs and USBs to online access, these physical media could be prone to being scratched or damaged, either in transit or with time, which in turn could prevent parents from installing or re-installing SOS if needed.
Installed on a particular device
Unlike online software, which can be accessed from any web-accessible device with a password and username, SOS needed to be installed on a computer before it was able to be used.
Thus if a student wanted to change devices, or was traveling, they had to reinstall everything, which could be a bit of a pain.
Long time between updates and corrections
Unlike a server-based online platform that can be fixed right away, Switched On Schoolhouse wasn't able to be updated quite as frequently so it could be some time before common glitches, quirks and errors, such as repetitive tests or mismatched assignments, could be corrected.
Screen intensive
While the tools it used were very helpful for parents, and modern students often preferred working on a computer or similar device, unfortunately it meant that students would have to spend a considerable amount of time in front of a screen when going through lessons, something that some parents were (and are) concerned with.
Not Mac compatible
Switched On Schoolhouse, unfortunately was not OSX compatible and therefore could really only easily run on Windows, leaving interested Mac users somewhat out of luck.
The Problem of Finding a Direct Replacement
With the discontinuation of Switched On Schoolhouse, those looking for a Christian digital curriculum and who are interested in its feature-set and curriculum will need to look elsewhere and, sadly, may have something of a hard time finding a direct replacement.
Switched On Schoolhouse existed as something of a middle ground between a fully online, digital homeschooling program and a traditional, paper-based curriculum.
The world is changing and becoming more online-oriented, and while there is some convenience and flexibility associated with being able to purchase a USB key or offline software, educational companies are increasingly embracing digital methods of curriculum delivery.
Providing a digital curriculum is more efficient for companies, less expensive to ship out, and easier to track, update and maintain.
Add to the fact that most families (especially those already considering a digital curriculum) are online and have at least some internet-connected devices at home, and it's unlikely that the industry will shift back to USBs anytime soon.
And while the internet can be a dangerous place for kids and while monthly or yearly subscription models can be annoying at times to deal with, online digital curricula do have a lot of benefits that skeptical homeschoolers should really take into account.
Usable From Any Device
For one thing, truly online curricula tend to be device-agnostic, meaning the device a parent or student uses to access it doesn't really matter.
While Switched On Schoolhouse had to be installed on every device it was going to be used on, which can be time consuming, an online curriculum is usually accessed through a web browser, meaning it can be used on any device, whether that's a tablet or PC.
This means that students can take their learning on the go, whether they are on vacation, need to go somewhere quieter to concentrate or are simply being kicked off a family computer for a while.
It also means that parents no longer have to worry about what version of Windows/Mac/whatever they are using, or the exact speed and power of their system, since they just need a device that can access high speed internet.
Finally, the ability to access learning and administrative tools from any web-enabled device addresses a complaint that some users had with Switched On Schoolhouse – the difficulty in using it with a Mac.
Easy Viewing and Transfer of Student Files
With an online curriculum, parents and students work from a single account located on a server.
Parents tend to have a master account with tools that typically allow them to view student progress, course materials, and allow them to generally see what the student is working on in case they need help.
With a digital curriculum that is installed on a student computer, such as with SOS, things tend to get a little more complicated.
To check progress, access student files and complete grading, parents often had to set up a client account and a local intranet, which isn't exactly the easiest thing in the world for most non-techie parents.
More Frequent and Effective Product Support and Updates
One of the big problems that offline digital curricula have is that they can't really be easily or as frequently updated.
With most of the program installed on a device, it becomes more challenging for companies to address content errors or missing curriculum components, add new content, add new features and tools, or fix any glitches or problems that users may report.
Lower Up-Front Cost
Sure, monthly payments can be a little annoying, especially in today's world where it seems we are forever being trailed by different online subscription services.
However, for many families it is often easier to budget $10-40 per month and spread things out over payments, with the ability to cancel any time, than it is to pay $100-400 up front and have to deal with a more complex cancellation/return policy.
Alternatives to Switched On Schoolhouse You Should Consider
Monarch
| | |
| --- | --- |
| Price | $39.95/month, $399.95/year |
| Grades | 3-12 |
| Subjects | Bible, Math, Science, Language Arts and History/Geography, plus 115 electives. |
| Online Access and Storage | ✅ |
| Automated Grading | ✅ |
| Multimedia lessons | ✅ |
| Progress tracking | ✅ |
| Online tests, alternate tests and online practice | ✅ |
| Report builder | ✅ |
| Calendar | ✅ |
| Question builder and custom tests | ✅ |
| Accredited option | ❌ |
For those who have used Switched-On Schoolhouse before, like AOP and their homeschool curricula or just have heard great things about SOS and want to give it a shot, Monarch might be the best option out there.
Monarch is actually very similar to Switched-On Schoolhouse.  
It covers the same subjects, uses the same high-quality, Bible-based AOP subject curricula, and offers parents the same powerful and time-saving tool sets including automatic grading, full recordkeeping, progress tracking, games, online texts, online practice, text-to-speech, alternative tests and more.
Much like Switched-On Schoolhouse, Monarch also uses a variety of multimedia lessons, which can include read-aloud narration, text, videos, 3D animations, slides and more, to help students better grasp the material they are being taught.
The main difference between the two programs is that, essentially, Monarch is kept up to date with new features and content being added periodically and it is an online program, with parents and students creating and accessing personal accounts from a browser.
Unlike SOS, therefore, parents and students can learn on any device, Macs or PCs (although, as of writing, not iPads), parents can monitor their student's work from any device, and generally speaking there's no real need to worry about computers crashing and data being lost.
Finally, in terms of price, Monarch and SOS are quite similar as well, with a year's worth of learning for monarch costing between $99.95 (for 1 subject) and ($399.95) (for 5 subjects) per year, or $9.95-39.95 per month for those same options.
Check out Monarch from Alpha Omega Press
Abeka Academy
| | |
| --- | --- |
| Price | $431-1488 per year, 10 month payment plans available |
| Grades | K-12 |
| Subjects | Language Arts, Math, History/Geography, Science & Health, and Bible Studies |
| Online Access and Storage | ✅ |
| Automated Grading | ✅ |
| Multimedia lessons | ✅ |
| Progress tracking | ✅ |
| Online tests, alternate tests and online practice | ✅ |
| Report builder | ✅ |
| Calendar | ✅ |
| Question builder and custom tests | ❌ |
| Accredited option | ✅ |
Abeka, a leading provider of Christian homeschooling material, also provides a digital learning solution that parents can look at.
Aimed at students in K-12, it combines Abeka's well-known and rigorous curricula with a variety of digital tools and resources that can save parents a good deal of time and effort.
At time of writing, Abeka Academy is available for Language Arts, Math, History & Geography, Science & Health, and Bible and, interestingly, can be accredited (MSA CESS) for a fee.
Like Switched-On, Abeka offers students digital lessons that can make homeschool learning a bit more independent and self-guided for students. 
Unlike SOS, these lessons take the form of digital instruction taught by real-life teachers.
The videos are designed to look a lot like a traditional classroom, with teachers instructing a class of students on particular topics and even stopping to interact with the students from time to time, pausing to let them participate or calling them up for demonstrations.
While perhaps a bit different than other homeschooling video courses, which tend to have an instructor teaching directly to the student/camera, Abeka's videos can be a bit more dynamic in feel than other options and more familiar to students coming from a traditional school.
They are also available on streaming and DVD, which means that students can access them from online and offline devices, which is a plus.
As with other digital courses, along with the videos, students can access electronic versions of all the required course material and textbooks.
However, Abeka also allows parents to purchase physical copies of the course material (books and assessments, for example) at check out, at an extra $50 cost or so, which can allow students and parents to reduce screen time, something that many homeschools might be interested in.
For parents, Abeka Academy offers a fairly comprehensive suite of digital tools to help manage their student's learning more effectively.
For example, a parental account provides access to a calendar, course scheduler, comprehensive progress tracking, record keeping functions, report builders, and the ability to view student course material and lessons themselves.
If parents choose to pay for accreditation, they also get access to a few more tools and services, such as digital tests and assignments for grades 7+, transcript creation, report card building and automated grading.
The automated grading with Abeka Academy is a little different than many other digital curricula out there in that tests and assessments are actually graded as a service by Abeka teachers.
Although this can mean that grading and scoring isn't immediate, it also means that automatic grading isn't limited to mainly multiple choice questions as it is in other programs, and students can get full corrections and some feedback with their grade.
Unlike SOS, however, there isn't really an ability to build custom tests and recordkeeping can be a little more manual.
Abeka Academy is also a little more expensive, coming in at between $304-1488 per year depending on the grade, accreditation and whether physical books are included or not.
Parents can, of course, purchase individual courses as needed, which can help them get a feel for whether Abeka Academy is a good fit, and these tend to start at around $319 per year (unaccredited).
Overall, although not exactly a cheap option, with Abeka Academy parents and students get access to high-quality, professionally taught, reputable and accreditable Christian online homeschool curricula in a variety of core courses.
In addition, parents get access to well-designed and powerful homeschool management tools that can help them save considerable time and effort.
Check out Abeka Academy for more information.
BJU Press Homeschool Hub
| | |
| --- | --- |
| Price | Around $799-$969 |
| Grades | K-12 |
| Subjects | Bible Studies, English Language Arts, Heritage Studies, Math, Science, and more |
| Online Access and Storage | ✅ |
| Automated Grading | ✅ |
| Multimedia lessons | ✅ |
| Progress tracking | ✅ |
| Online tests, alternate tests and online practice | ✅ |
| Report builder | ✅ |
| Calendar | ✅ |
| Question builder and custom tests | ❌ |
| Accredited option | ✅ |
BJU (Bob Jones University) Press also offers an online Christian homeschooling curriculum platform – BJU Homeschool Hub (formally BJU Press Distance Learning Online).
Much like Switched-On Schoolhouse, students accessing BJU Press Online Homeschool get access to a variety of online video lessons across a number of subjects, including Bible Studies, English Language Arts, Heritage Studies, Math, Science, and more. 
Unusually for an online curriculum, there is also a Handwriting course, so students learning digitally can still work on proper penmanship.
Parents, meanwhile, get access to a host of helpful teaching resources, including customizable teaching calendars (which can be filled with BJU and non-BJU courses alike), ready lesson plans, custom schedulers, online testing and assignments, reporting tools, transcript builders, progress reporting and student tracking and much, much more.
The courses themselves are taught by various instructors in a highly entertaining, dynamic and often media-rich manner, often including animations, props, videos and more.
The instructors are all experienced teachers, and students learn alongside these videos using various digital textbooks and resources.
These video courses can be streamed online or, somewhat similarly to Switched-On School and Abeka Academy, as DVDs, which can then be used offline and are a good option for parents who don't want to leave their students on an internet connected device for an extended period of time.
Interestingly, and a definite plus for parents concerned about screen time, parents can order a Homeschool Hub subscription that includes physical copies of student texts and tests, which means more learning can be done away from the computer.
Parents should know, however, that ordering physical copies can increase the price of the program by a fair amount, well over a hundred dollars a year in fact.
One thing we also found interesting was that parents can configure their student's Homeschool Hub curriculum, substituting two courses for higher or lower levels in case a student needs a little help or enrichment in certain areas.
Parents are also offered a couple electives per year in different subjects, and these can be added to the subscription, albeit at a cost.
And price is really one of the downsides of BJU Homeschool Hub when comparing it to Switched-On Schoolhouse. 
Although it is very high quality, very powerful and very flexible, it can also be somewhat expensive for some families. Depending on the grade, options and inclusion of physical goods, grades 1-12 courses can range from around $799.00 to around $969.00.
That said, for the money, parents and students get access to a strong curriculum in a variety of subjects, a powerful and complete online homeschool management system, a good degree of flexibility and the ability to take learning and assessment offline (and even away from the screen to a degree) should they so choose.
Check out BJU Homeschool Hub for more information.
Bottom Line
Switched-On Schoolhouse was a very popular homeschool curriculum and management system that was able to save parents a good deal of time and effort by providing digital independent learning for students across a range of subjects. 
Although it has been discontinued other programs, such as its sister program Monarch, as well as Abeka Academy, BJU Homeschool Hub and others, have many of the same features and capabilities (if not more) and can be used quite effectively asalternatives for those interested in online homeschooling.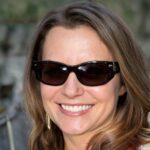 Jennifer Keenes is a writer and a new mom living in Florida. She studied education and, prior to becoming a freelance writer, worked as a substitute teacher at the elementary and middle school level. She is a big fan of the beach, working out and homeschooling her two daughters.
Jennifer