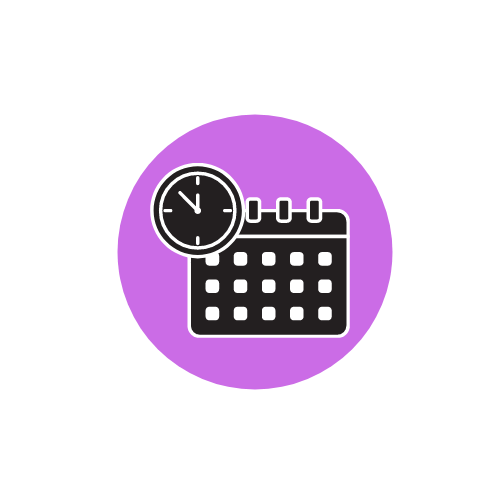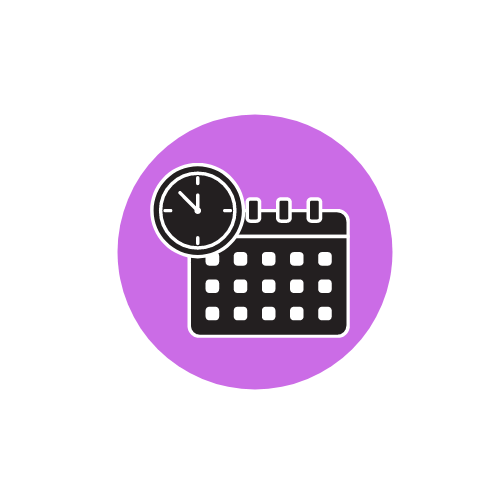 "Simple and extremely easy to use, and with new features being added all the time, Lessontrek is a great option for those looking for a quick and easy, drag and drop homeschool planner."
---
What is Lessontrek
Founded in 2013, Lessontrek is an online, cloud based homeschool planning solution that uses an intuitive and easy drag and drop system to manage subjects, lesson organizing and record-keeping.

Price: How much is Lessontrek
Lessontrek currently has three pricing options for its subscriptions.
Lessontreks prices are slightly more affordable than its competitors, especially at the monthly level. It does offer a 14 day free trial that does not require a credit card to sign up for, making it a truly risk free trial.
Interestingly, Lessontrek offers a free plan with limited functionality for those who need basic functionality, or who simply want to take their time to try things out. With only gradebook, transcript and notes & resources, it lacks many of the features that the paid Lessontrek plans have, but is free and isn't limited to a 14 day trial period.
Unfortunately, Lessontrek does automatically renew subscriptions, meaning you'll have to remember to cancel your account at the end of your subscription period if you don't want to be billed again.

Features

Lessontrek is probably one of the more easy to use and straightforward homeschool planners we have reviewed, while still maintaining many planner functions that are useful for homeschooling families.
Online, Cloud Based Planning
Lessontrek is accessible 24/7 from the web. Meaning even if disaster strikes and you're unable to get to your personal computer or mobile device, you can always access your planner. Further, data loss is a thing of the past since all data is securely saved and backed up with cloud-based server providers.
Schedules and Lesson Plans
Lessontrek makes it extremely easy to create lesson plans for your child. They have a built in lesson plan builder that walks you through creating individual subjects by adding things like topics, hours, dates, grading schemes, and assignments/due dates. They even have a section for listing resources and notes, if you need it for your states curriculum
From there it's only a matter of adding those subjects to the planner's calendar where you would like by clicking on calendar dates and selecting the subject you want.
You can move copy/paste or move your subjects around drag-and-drop style as you need, or even copy or move entire weeks or blocks of schedule. It really is that easy, especially compared to other homeschool planners that often force you to consult their manuals to figure out how to use their complex toolsets.
If you have multiple students working on the same material, you can easily copy/paste assignments between them, letting you easily give the same assignments to as many students as you like, regardless of grade level.
Moving around the calendar is a also snap, Lessontrek has a timeline scrollbar that lets you navigate your school year easily by simply scrolling your mouse from side to side.

If you're a big fan of printing, Lessontrek gives you the option of printing out your weekly planner. You can also sync your calendar to Google Calendar and slack, although not iCalendar as of yet.
However, while it is a very visual and easy system to use, it is not as sophisticated and full featured as some of the other homeschool planners out there.
Some of the more sophisticated homeschool planners can take a lot of time to learn but can help you create highly flexible schedules with built-in wizards or helper tools. For example, they can let you build calendars with lessons that appear only on certain dates and times, which really let you customize your planner around your life. These programs will, with input from you, also populate the planner automatically and, for those moments where life gets kind of crazy, will help you reshuffle your calendar automatically (adding, removing or moving lessons around, for example) through a helper program.
While you can do pretty much all of this in Lessontrek, and probably get yourself up and running a lot faster than with some competitors, the easy drag and drop nature requires a little more manual copy/pasting and mouse clicking, as well as a bit more advanced planning on your part to achieve the same result.
With all that said, Lessontrek is continually adding new features all the time.

Grading
If you use grading as part of your homeschooling, Lessontrek has some pretty cool features that can help you out.
The program offers you a number of grading types that you can use for each subject and assignment, such as letters, percentages, and complete/incomplete. You can also set weights for each assignment if you like.
Lessontrek also has a gradebook section, which averages your student's performance (factoring in your weighting scheme if you have one) in real time as you enter their assignment grades. It lets you choose if you'd like to see grades by subject or by individual assignments. We think this can really help parents keep track of how students are doing on a more granular, week by week level.
The gradebook section interestingly has an analytics tab, which outputs your students progress in a very visual, chart-like manner and lets you compare progress in different subjects, which we think is kind of cool.
Multiple Accounts
Lessontrek lets you set up individual accounts for your students, who can then access their individual lesson planner with their own login and passwords through an invite. Lessontrek does support subject syncing, so if you have multiple students learning the same subject you can sync their planners together. Not only that, but if you ever make lesson changes it will automatically change them at the same time, saving you time and frustration.
Flexibility
Lessontrek is flexible, although not as customizable as some of its competitors.
The planner, for example, lets you choose when you would like your homeschool year to begin and end. In terms of grading, you have a number of grading types to select from and you can choose pretty much whatever report periods you like to work with (semesters, trimesters, whatever).
As mentioned earlier, the drag and drop system seems to be designed to be as easy to use and intuitive as possible, which is great but lacks some of the more sophisticated wizards and planning tools that some of Lessontrek's competitors have. This makes it a little bit trickier to create some more sophisticated schedules without having to do more manual input and pre-planning. For example, having lessons on certain days in the fall but other days in the spring would require some manual copy pasting and drag and dropping.
Currently, there is no Lessontrek app. Lessontrek is web based only for now, meaning you can access it only from a web browser, which is a bit more cumbersome on a mobile device.
Ease of Use
We think Lessontrek is extremely easy to use and pretty intuitive, even for people who aren't the most tech-savvy.
The planner uses a drag and drop method to set up and make schedule changes, and you can copy and paste lessons or blocks of lessons if you'd like. You can even copy and paste lessons or assignments between students, assigning the same assignment to as many kids as you'd like with just the click of a mouse.
Setting up lesson plans and grades is a snap and you can centrally manage and review them later through dedicated subject and grade areas.
While users report that online tutorials and guides are more limited than with other programs there are a lot of clearly written on-screen help functions where you can click and get instant pop up advice on how to fill in sections or set things up,
In general, customer service is highly responsive, especially on social media. They add new features constantly and frequently take feedback from customers and integrate it into updates.
Security
When it comes to protecting yourself and your children's data, you want to make sure the programs you are using are secure. Lessontrek uses SSL secure logins and encrypts its traffic and the data that goes through it, which are in turn stored on secure servers.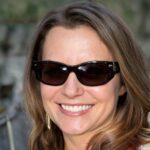 Jennifer
Jennifer Keenes is a writer and a new mom living in Florida. She studied education and, prior to becoming a freelance writer, worked as a substitute teacher at the elementary and middle school level. She is a big fan of the beach, working out and homeschooling her two daughters.