Giving your kids a background in coding is an excellent way to prepare them for the future. Most careers in the 21st century will involve coding or understanding how coding works to some degree, and will be a critical skill in the years to come. Your kids don't have to become coding wizards, but programming should be thought of as another form of basic literacy that can help kids understand and better make use of the technology that surrounds them.
If you have kids that prefer to learn at their own pace, you should consider some of the online coding courses available today. Not only are they flexible and ideal for busy schedules, there are many coding classes for kids that can help them learn popular and powerful languages, such as Python and Javascript, that they will encounter in the real world.
We know it can get overwhelming deciding which course is right for your child. To help out, we've compiled a list of some of the best self-paced coding for kids programs we've found based on how well we think they can engage with and teach your children to code.
In a rush? Here is our list of the best online coding classes for kids
How we picked the best coding for kids courses
We live in a high tech society where coding is quickly becoming a common language all its own. There are any number of companies that specialize in helping kids learn computer coding, and it's easy to get overwhelmed when making a decision.
In order to help parents figure out which courses are the best for their kids, we used our experiences as parents, coders and educators to weigh each course against a number of criteria we thought were important, such as:
Price: What will each course cost per month or as a prepaid subscription
Age Range: What ages do they feel compfortable teaching coding
What type of programming languages are taught: Do they teach anything beyond Java, the language of the AP CS Exam
How they teach kids coding: How do they teach the material, does it engage kids
Length: How long are the courses and lessons
Multi-child discounts: Are there discounts for parents with two or more kids wanting to learn to code
System requirements: What do I need to run the course
CodaKid – The Best Course with Multiple Languages for Kids
Overview:
| What We Like | What We Don't Like |
| --- | --- |
| Wide variety of coding languages taught | Mobile/tablet learning is limited |
| Option for coding with cool 3D games, not just 2D | Creativity to create new things and projects can be somewhat limited due to the franchised nature of the game brands they use |
| Affiliated with some popular brands such as Roblox and Minecraft | |
| Engaging instructional videos | |
Codakid is an online coding program for kids that teaches kids a variety of real world, text based programming languages. Through their unique YouTube-style instructional videos and classes centered around programming in popular video games, such as Roblox, Minecraft and some powerful 3D engines, kids are taught a wide variety of coding languages in a way that's fun and engaging for them.
Unlike other coding courses that mainly focus on just Python and Java, Codakid also has courses in Lua, C#, HTML/CSS and even Arduino, letting students experiment with app design, and robotics as well as video game programming.
Read our in depth review of Codakid to find out more.
Our Verdict:
If you're looking for a fun coding course that can teach your child coding in languages beyond Python and Javascript, Codakid might be right for you.
Tynker – The Most Engaging Coding Activities for Kids
| What we like | What we don't |
| --- | --- |
| Affiliated with popular mainstream kids brands and franchises such as Barbie, Hotwheels, Monster High, Minecraft, Roblox and more. | Mobile/tablet learning is limited, ipad courses do not cover all topics |
| At the advanced levels, introduces kids to interesting and cutting edge topics such as artificial intelligence | Some courses limit creativity in order to teach certain concepts |
| Has learning options for kids under 6 | |
| Multiplayer code-offs and challenges let kids engage with other online, creating a sense of community | |
| Different courses in Java and Python means kids get good in depth practice | |
Overview:
Tynker is an web based coding program for kids that teaches kids Python and JavaScript coding through a variety of video games and video game programming challenges. They offer classes to a wider variety of students than other programs, from the age of 5 (with block programming) to 14+. The wide variety of courses focused mainly on JavaScript and Python means kids will get some good in depth experience in these languages, and can further challenge themselves and others in a variety of multiplayer coding contests.
Due to their use of popular franchises outside of video gaming (Hotwheels, Barbie, Star Wars, etc), we feel that Tynker also may engage kids with a wider variety of interests beyond video gaming.
Read our in depth review of Tynker to learn more.
Our Verdict:
A great option for those looking for a coding program that can use engaging franchises to teach kids 5 and up valuable coding skills in JavaScript and Python.
CodeCombat – The Best Value Coding Course…with a Fantasy Twist
| What We Like | What We Don't Like |
| --- | --- |
| Free to start, affordable subscription for extras | Kids not into fantasy games might have trouble engaging with the program |
| Can be a good option for homeschooling parents due to accessible teacher controls, testing and monitoring | Inability to skip levels might cause frustration with more experienced coders |
| Large number of levels offer good opportunity to develop advanced skills and drill developed skills | |
| Unskippable step by step process excellent for impatient students | |
Overview:
Codecombat is a coding course that uses an immersive role playing game to help kids learn coding concepts and languages (Python or JavaScript). Students develop skills to help them navigate a large number of unique diverse levels and master the challenges they offer. Free to start, parents can buy an affordably priced subscription that gives them access to extra items, levels and material.
Due to their close working relationship with schools, CodeCombat has developed a powerful dashboard to help teachers better assess and control the learning experience of their students, which makes it a good option for homeschooling parents as part of their curriculum.
Read our in depth review of CodeCombat to learn more.
Our Verdict:
A great and affordable option for teaching kids coding with a fun and immersive game world that effectively teaches kids essential Python and JavaScript.
Codemonkey- The Best Coding Classes for Younger Kids
| What We Like | What We Don't Like |
| --- | --- |
| Both block and written coding are taught | Graphics aren't the most sophisticated out there |
| Specific accounts for homeschoolers and microschoolers that allow for multiple children and parents | Courses and levels can be a little short |
| Graphics and games are engaging and fun, will keep kids interest and attention | |
| Lots of content for the price, including helpful lesson plans for parents | |
| Short, easy, simple step-by-step instruction is perfect for younger children | |
Overview:
CodeMonkey is a program of web-based online coding classes designed to teach coding to younger kids (K-8). Through the use of interactive video games, puzzles and project-centric courses, it teaches a mix of coding concepts and actual written coding languages, such as Coffeescript (a simplified Javascript) and even Python.
For less than $10 per month, Codemonkey provides students and parents with a great deal of content – there are several different courses and hundreds of challenges to work on, all of which teach valuable computational thinking and develop important problem solving skills.
Codemonkey's instructions are clear and concise, and while it doesn't use the most sophisticated graphics around, the entertaining and interactive games and puzzles (featuring some adorable 2D characters) are able to keep kids attention focused and effectively teach them the fundamentals of computer science as well as coding syntax.
Read our in depth review of Codemonkey to learn more.
Verdict:
CodeMonkey is a pretty impressive learning system intended for kids ages 5-13 that can teach youngre kids the basics of computer science and coding in ways they can understand and appreciate.
CodeWizardsHQ – Best Small-Group Online Coding Classes for Kids
| What We Like | What We Don't Like |
| --- | --- |
| Instructors are thoroughly screened | Can be quite expensive |
| Small Class sizes | Placement tests aren't free |
| Interesting and cutting edge topics in coding | |
| Projects are challenging and impressive | |
| 30 day money back guarantee | |
Overview:
CodeWizardsHQ is a popular program that offers live, online coding classes for kids ages 8-18 in a variety of coding languages, including Scratch, HTML/CSS, Python, Javascript.
Led and overseen in real time by experienced and carefully screened instructors, CodeWizardsHQ is very much like a small real life classroom, except that teaching is done on Zoom and class sizes are kept quite small – usually with groups of less than 8 kids at a time.
Where CodeWizardsHQ differs from other coding classes is in the complexity and impressiveness of their projects and their overall willingness to challenge students with more advanced and real-world topics in programming once they've mastered the basics. While learning about Python, for example, advanced students can learn about persistent data, database storage and even machine learning while they create their own SaaS web app.
While CodeWizardsHQ certainly isn't cheap, at $149 per student per course, students learn skills and complete projects that they can be proud of and that would stand out on any future resume or college application. In fact, the company even offers older students the opportunity to apply their skills at internships with partnered non-profit companies, which is really cool.
Read our in depth review of CodeWizardsHQ to learn more.
Our Verdict:
If you think your child learns better in a live, small-group setting led by a teacher, CodeWizardsHQ might be the right choice for you. While not the most affordable way of learning coding, they certainly stand out by challenging kids to develop highly practical coding skills through cutting edge concepts and projects, and even offer useful internship possibilities.
FAQ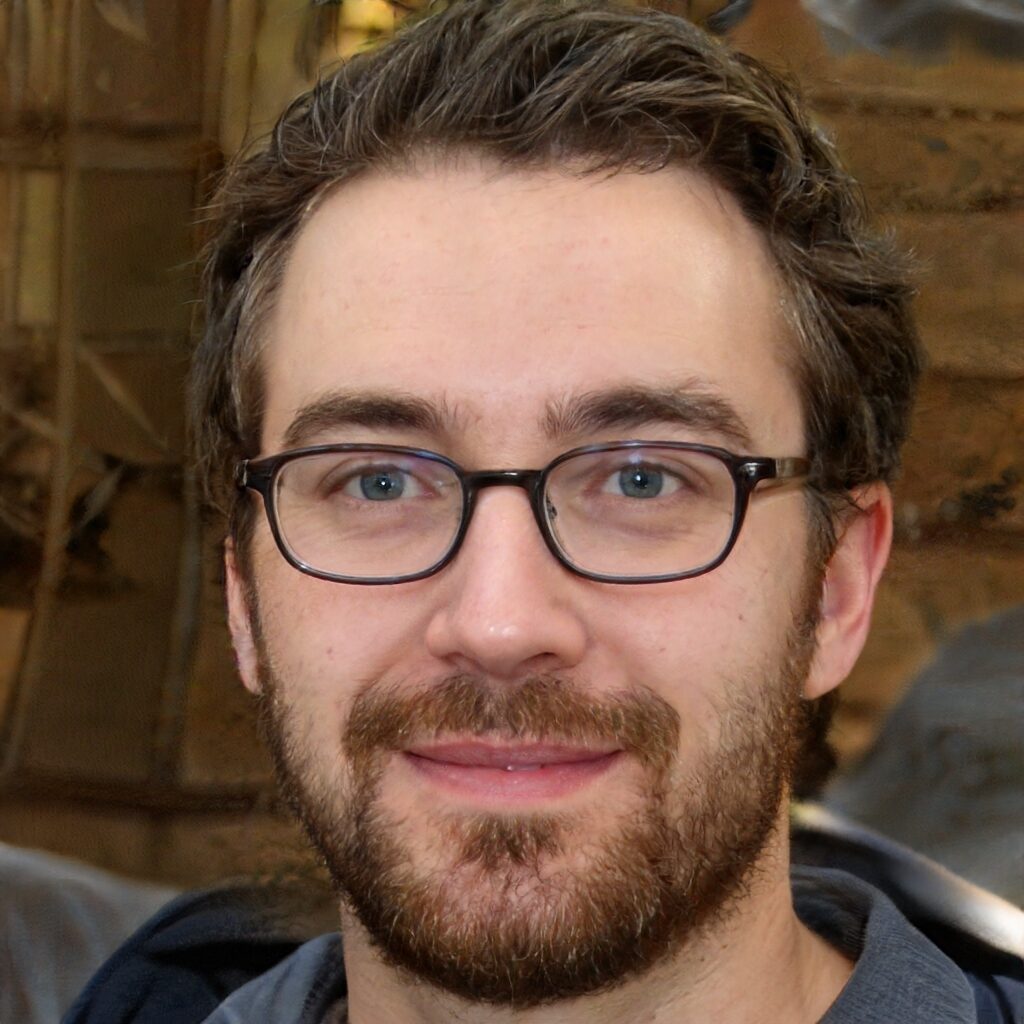 About the Author
David Belenky is a freelance writer, former science and math tutor and a tech enthusiast. When he's not writing about educational tech, he likes to chill out with his family and dog at home.